The Opening of the New Chinese Embassy Compound
Written by: Staff Report
Posted on: June 17, 2015 |

Comments | 中文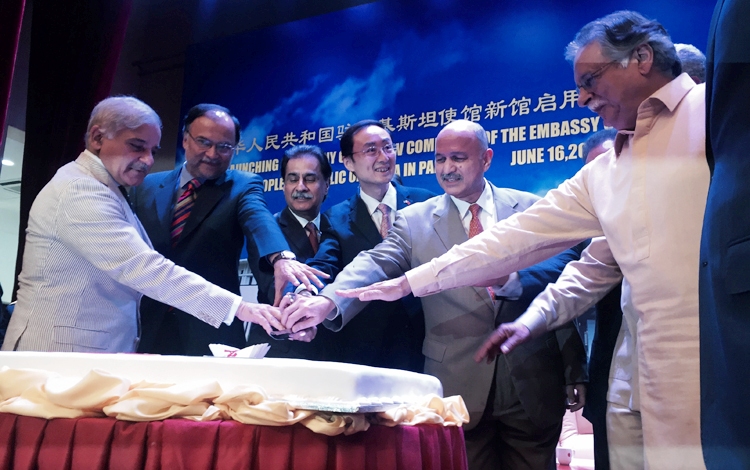 (right to left) Minister of Information, Pervez Rashid, Chairman PCI, Senator Mushahid Hussain Sayed, Ambassador of China to Pakistan, H.E. Sun Weidong, Speaker of the National Assembly, Ayaz Sadiq, Minister of Planning, Ahsan Iqbal, and Chief Minister of
The new Chinese Embassy on Zhou En Lai Avenue opened with great fanfare on June 16, 2015. The event was attended by the Chairman of the National Assembly, Mr Ayaz Sadiq, Chairman of the Pakistan-China Institute, Senator Mushahid Hussain, the Chief Minister of Punjab, Mian Shahbaz Sharif, a galaxy of federal ministers, members of the diplomatic core and a cross section of Islamabad's society.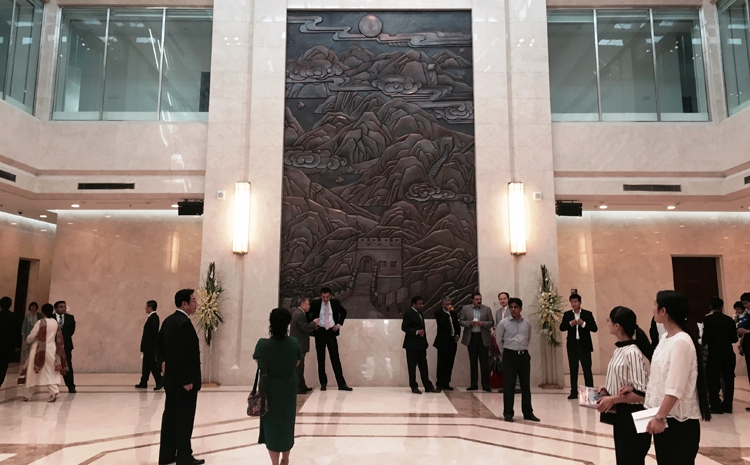 The hall of the embassy
It is the largest Chinese embassy complex in the world. Chinese architects designed it using material imported from China, and inspired by Huizhou architecture with its dark tiles and white walls. Simplicity, elegance and dignity are in harmony in this style, and its layout done with feng shui (the Chinese practice of orienting furniture and spatial arrangement, to harmonize it with the flow of energy in a room or building and harness its positive effects) in mind. There are lovely town houses for the staff and a large multipurpose center with a swimming pool and other sports and recreational facilities. Spread out on a large area with the stunning backdrop of the Margalla Hills, the layout has scrupulously avoided any kind of a modern block like high-rise structure.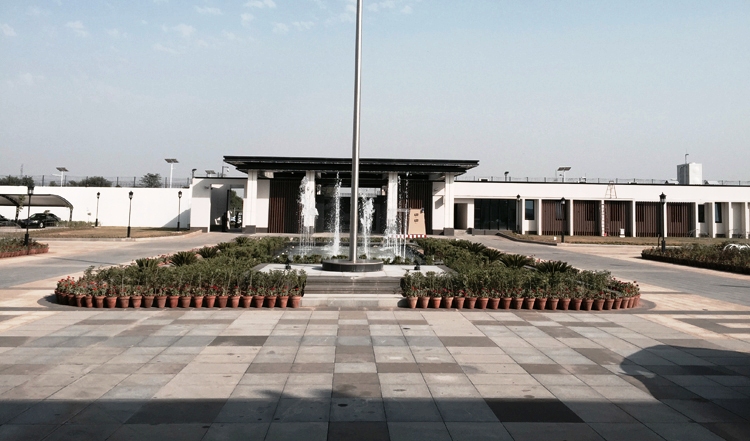 The front view of the embassy
HE Sun Weidong, the Ambassador of China in his speech pointed out the mutual benefits of the Economic Corridor that the government of China is building in partnership with the government of Pakistan, and the transformational role that it is likely to have for the development of Pakistan. As the Chairman PCI pointed out, the Chinese Ambassador has not only inaugurated the new Chinese Embassy, but has acted as a key facilitator in the landmark visit of President Xi Jinping to Pakistan and the launching of the China-Pakistan Economic Corridor.
You may also like: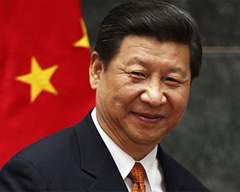 President Xi Jinping: A Man of Vision
(April 18, 2015)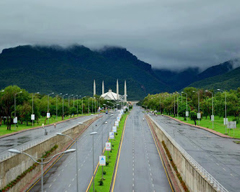 Silk Road: Discovering Taxila and Islamabad-VII
(April 10, 2015)

Chinese Embassy Hosts National Day Reception
(October 01, 2012)

Chairman PCI, Senator Mushahid Hussain Sayed, hosts delegation from China Foundation for International Studies
(September 19, 2012)

Pakistan-China Institute at China-Eurasia Expo: Mushahid terms Xinjiang as 'bridge between Asia and Europe'
(September 10, 2012)

Gwadar: From Slumber to Strategic Hub
(July 30, 2012)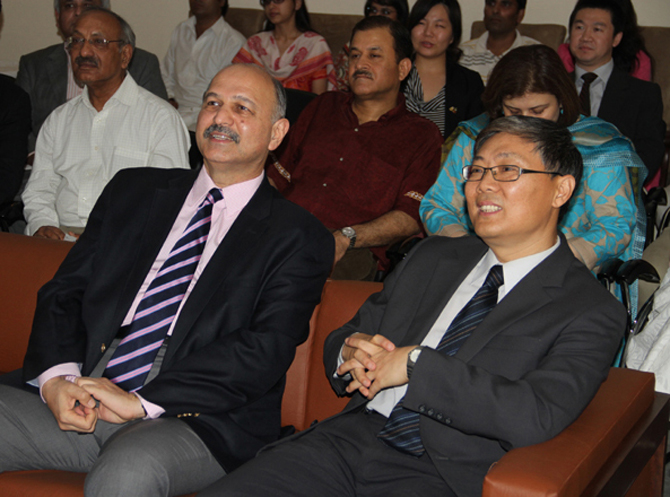 How I dream of a Pakistan
(July 25, 2012)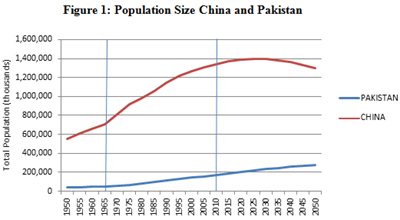 Pakistan and china: demographic opposites that could attract!
(July 10, 2012)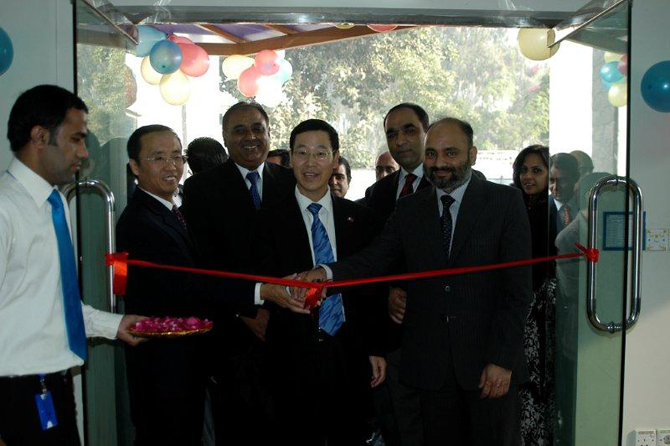 Zong: China Mobile in Pakistan
(July 10, 2012)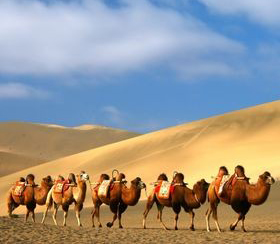 The Ancient Silk Road: A Channel that Linked the West and East
(July 10, 2012)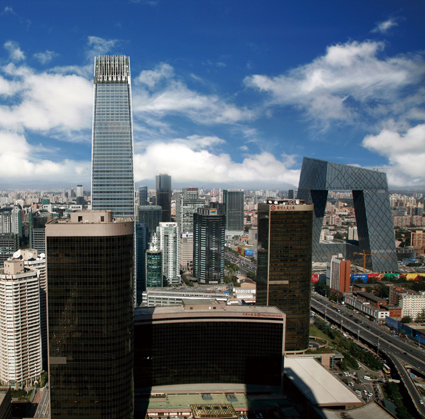 Guide to Visitors of Beijing
(July 10, 2012)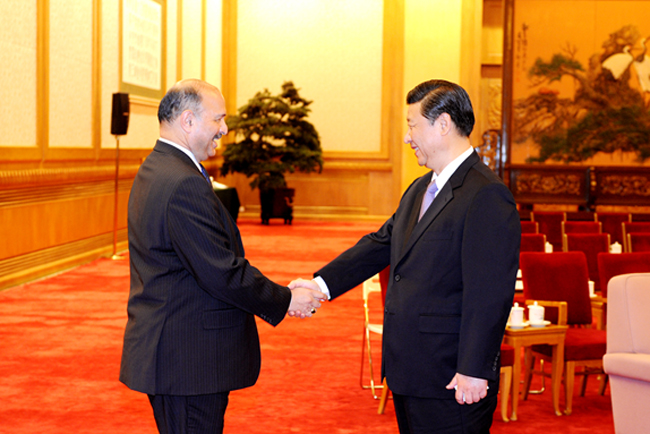 Pakistan-China Relations: Strategic Partners in The 21st Century
(July 29, 2012)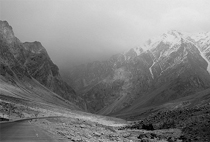 The Karakorum Highway: A Friendship Channel
(July 28, 2012)