From People to People, Pakistan-China Relations since 1965
Written by: Zoon Ahmed Khan
Posted on: December 12, 2017 |

Comments | 中文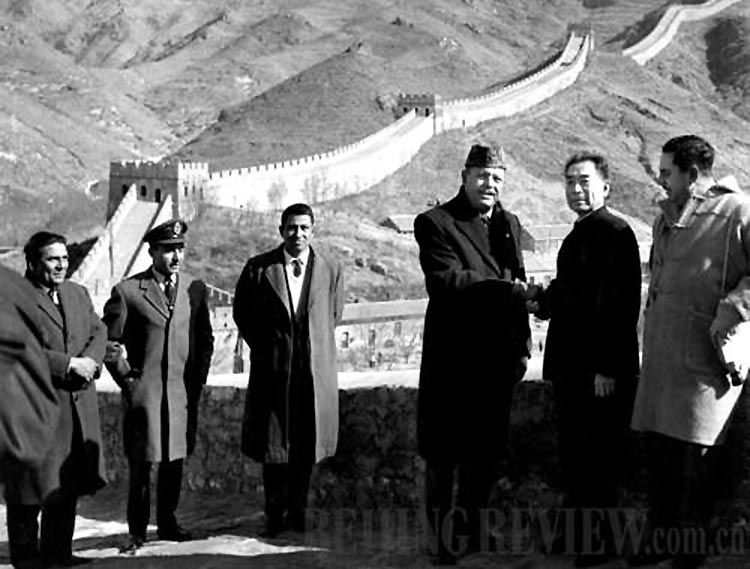 Chinese Premier Zhou Enlai (second right) accompanies Pakistani President Ayub Khan and his delegation visiting the Great Wall in March 1965 (Source: Beijing Review)
In March 1965, when President Ayub Khan made his historic visit to Beijing, a million Chinese people paved the roads to the Summer Palace as his regal motorcade floated through an ocean of enthusiasm. What these people held was a deep passion for their leader, Chairman Mao, the Red Book engraved with his quotations, and their only true friend – Bajisitan, which is Mandarin for Pakistan. President Khan didn't disappoint these heightened aspirations either.
As both were exceptional political visionaries of their time, Khan and Mao knew that to ensure deeper political trust and strategic resonance, the exchange needed to go beyond the leaders alone. In a matter of 5 days, to solidify this intent a joint communiqué was issued, to embolden the unified voice that would become their signature trademark.
And shortly after, by 25th March 1965, The Cultural Cooperation Agreement between Pakistan and China was signed. It marked the beginning of a deep strategic partnership, one that would change the dynamic of South Asia for decades to come. It made the Iron Brothers what they stand for today.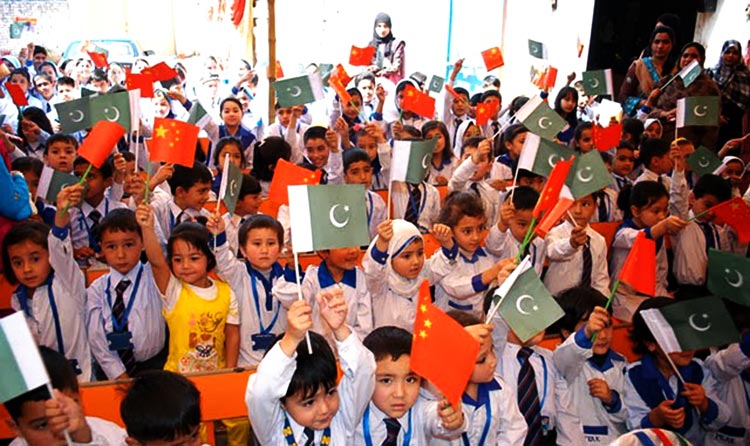 Pakistani school children raise friendship flags for China and Pakistan
Since then Bajisitan became synonymous to a bond unmatched in the world of real politik. Pakistani television serials and songs were played across Friendship Stores in the Mainland and Pakistanis likewise broadcast Chinese plays and films on Pakistani television and cinemas. Pakistan International Airlines, the country's national carrier, was the first international airline to take flights to Beijing, thereby serving as a significant avenue to impart people to people exchanges.
From politicians and entertainers to ordinary people the bond has been nurtured and has evolved. It is especially under President Xi Jinping's era, marking the revival of the Silk Road, that the cultural exchanges between the Iron Brothers have met new momentum. The Belt and Road Summit held in Beijing in May 2017 as well as the 19th plenary session of the Communist Party of China emphasized the need for Cultural Exchange and People to People Ties. With China Pakistan Economic Corridor (CPEC) as the flagship project of the Belt and Road Initiative (BRI), both countries have once again embarked on a journey for colorful cultural exchange.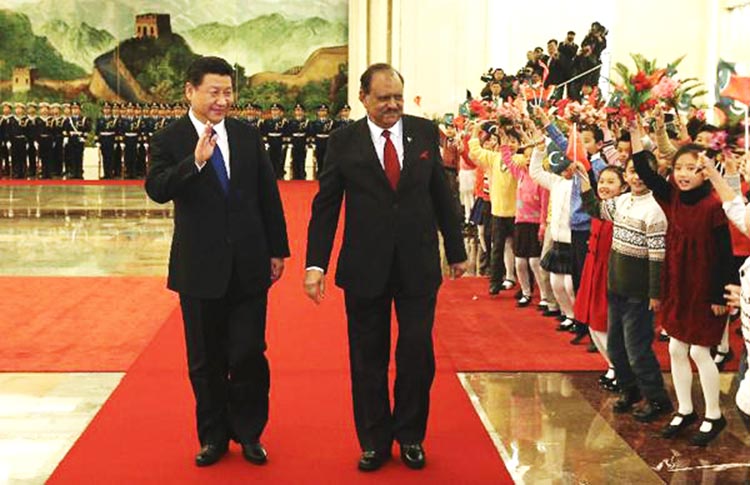 Chinese President Xi Jinping (L) holds a welcoming ceremony for visiting Pakistani President Mamnoon Hussain (R) (Source: CCTV)
Chalay Thay Saath, a Pakistani film released in 2017 introduced a revolutionary concept to Pakistani cinema. Featuring the love story between a Pakistani girl played by Syra Sheroz and a Chinese man, Kent Leung, Chalay Thay Saath is a light hearted romantic drama that takes the viewers on a cross-cultural journey. Kent's endearing personality left a mark on millions of Pakistani fans and also opened them to a new aspect of CPEC.
In March 2017 Jimmy Engineer, Pakistan's distinguished painter, philanthropist and social worker also made history by exhibiting his work at China's most prestigious National Museum in Beijing. Engineer's long goodwill visit to China marked the 66th anniversary celebrations of establishment of diplomatic relations between the two countries. His work today is on permanent display at the museum. The raw depiction of Pakistan's partition in Engineer's work left Chinese art commentators and enthusiasts inspired and increasingly intrigued by Pakistan's people and their history.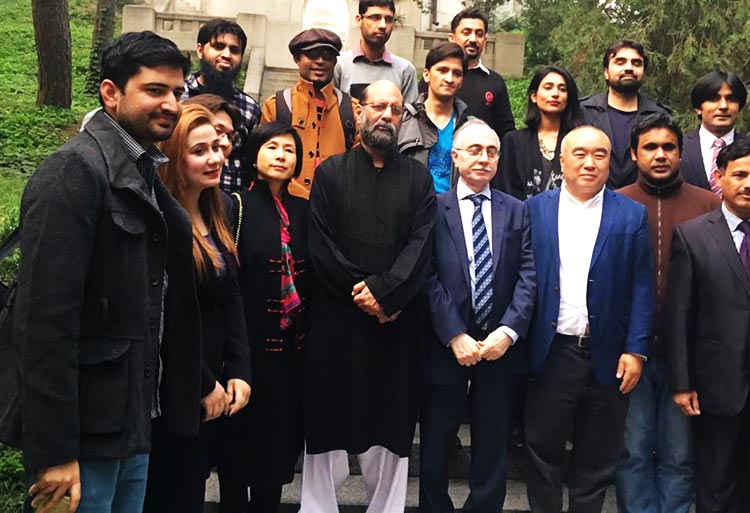 Jimmy Engineer (fourth from left) visits China's prestigious Tsinghua University with Ambassador Masood Khalid (fourth from right) (Source: Jimmy Engineer)
Apart from cinema and art, Pakistan has also been actively sending performers to participate in various cultural activities. On 26th July 2017, a 32-member cultural troupe from Pakistan made ripples at the Xinjiang Cultural Festival, with performers from all over the country. Jamal Shah, a veteran actor and Director General of the Pakistan National Council of Arts (PNCA), led the delegation with some of the country's finest performers. Classical Katthak performers left the audience mesmerized by the fluid grace of their movements, while the powerful Leva dance of tribal Baluchistan carried them away with its compelling beat and evocative rhythm.
Little did the Chinese understand of the diversity that meant Pakistan: Kashmiri folk dancers, Kalasha performers from the exotic Kalash region, and the Sindhi Jhoomar marking the celebration of a good harvest, were all wrapped up by the joyous and upbeat Punjabi Bhangra. The sitar, tabla and flute, were among many other traditional instruments that echoed through the festivities in Xinjiang. The aesthetic and grace with which the Pakistani troupe exhibited their talent and represented the nation has undoubtedly opened new avenues for people to people exchange. Can we expect that soon the PNCA can open a dancing center in China? The chances seem quite high with the increased amount of interest and Chinese coming to Pakistan for varying opportunities.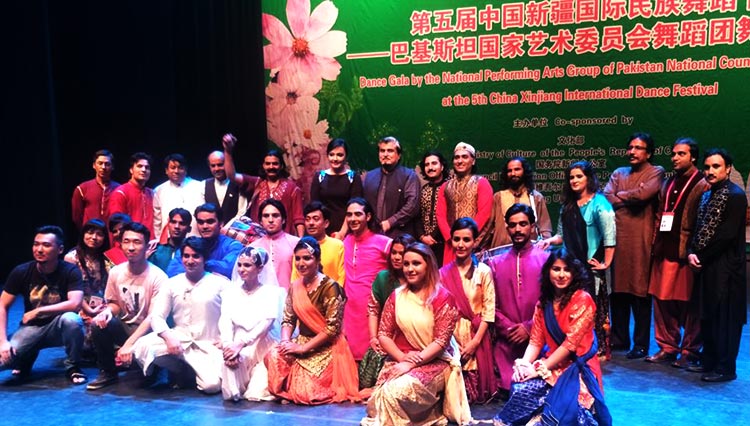 Pakistani Cultural Troupe at the Xinjiang Cultural Festival 2017 (Source: Adnan Jehangir)
The tide of cultural opportunities has taken Pakistanis and Chinese by storm. While Pakistanis have always learned of the Chinese work ethic through cinema and documentaries, most of what this nation stands for remains a mystery. Similarly, any shopkeeper or taxi driver in China knows Pakistan is their friend. And while they take pride in this friendship, Pakistan's diversity continues to take them by surprise. Today, Pakistani students are making their way to China's best universities and carrying their culture forward, and similarly thousands of Chinese make their way to Pakistan.
Though the rapid hype of the CPEC bond has left the world stunned – the fact that China and Pakistan have always strived to know each other better and been fascinated to learn from each other, dates back to 1965, when the Iron Brothers first shook hands. And similarly while the Belt and Road Initiative is perceived as a new concept, the cultural facets of our two nations have been a major inspiration to move closer. This delicate balance of deep fascination and trust has sustained the strength that we feel moving forward. The seed planted in 1965 is now blossoming.
You may also like: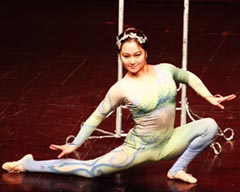 Rhythm of Liaohai Gala at PNCA, Islamabad
(December 08, 2017)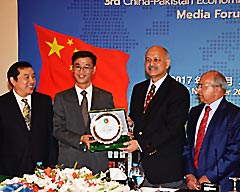 3rd CPEC Media Forum, Islamabad
(November 28, 2017)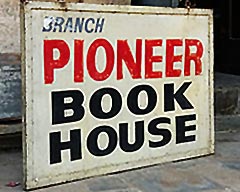 Pioneer Book House, Karachi
(November 24, 2017)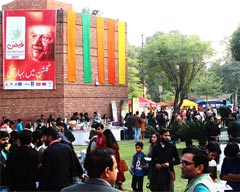 Faiz International Festival 2017
(November 22, 2017)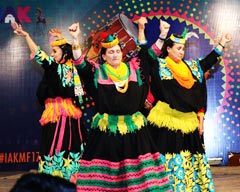 Lok Mela comes to Karachi
(November 17, 2017)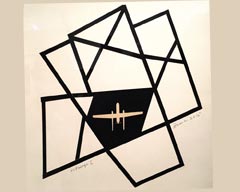 Writing Partition in Urdu
NYU's Urdu Conference
(October 13, 2017)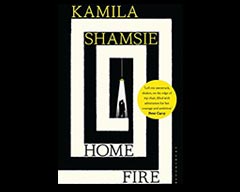 Book Review: Home Fire by Kamila Shamsie
(September 07, 2017)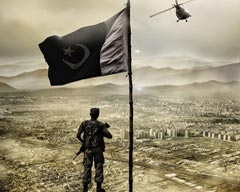 Pakistan's Armed Forces face challenges in 2017 with a New Confidence
(September 05, 2017)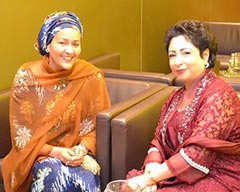 August 14 celebrations at the UN with the Sachal Orchestra
(August 15, 2017)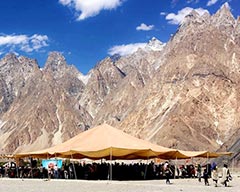 FACE Mela 2017, Passu
(August 10, 2017)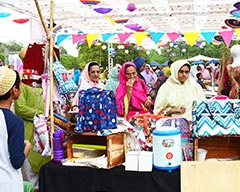 The Bohra Bazaar, Karachi
(August 07, 2017)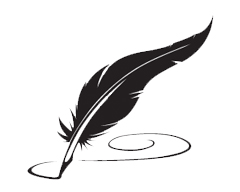 70 Years of Pakistan
(August 02, 2017)