A Treasure Trove of Pakistani Art, Home Décor and Fashion at Dubai Design District
Written by: Zahrah Mazhar
Posted on: May 11, 2016 |

Comments | 中文
Artist: Akbar Hafeez
It all started when Omar Ul Haq got a call from his cousin, asking him if he could help her showcase her home décor designs in Dubai. This opened the door for Omar to showcase some of the finest art pieces, home décor designs, and fashion accessories – all signed by Pakistani artists – under the name 'Treasure Trove'.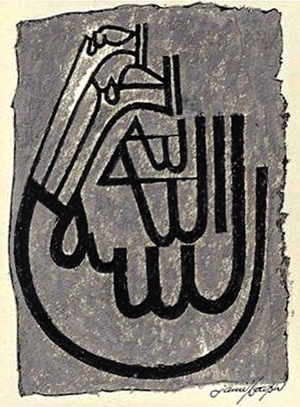 Artist: Jamil Naqsh
The third edition of the Treasure Trove Trunk Show was held in the Dubai Design District from May 7th to the 10th, and displayed a variety of exemplary artworks from leading Pakistani artists such as Jamil Naqsh, Khusro Subzwari, Mashkoor Raza, Bin Qalandar, Saqiba Suleiman, Salman Farooqi and A.S Rind.
The show is curated by Omar alone, and reflects his taste and his personal favourites. "Currently, I am only working with brands that I am personally familiar with and love. There is so much talent out there, and such amazing brands that I'm not even aware of; I'll be researching and expanding very quickly." Omar ventured into art after a job in advertising. "I had been in the advertising world for the past six years in Dubai. As much as I loved the culture, work, and the industry, it was getting exhausting with the constant long hours and the same routine." When his cousin Minhal Sadiq Saigol, the founder and creative director of Aurum approached him, he didn't require a lot of convincing. "Her products are phenomenal, and didn't need much selling from my end."
The Treasure Trove offers "an eclectic range of curated art, fashion, and home decor from Pakistan". From Lyrical Thoughts' calligraphy pieces to handmade kilim rugs by Abbas Carpets, every piece has been chosen carefully to reflect the intricate Pakistani craftsmanship. "We are focusing mostly on the art and the brands from Pakistan that haven't had much exposure abroad." For Omar, diversity and creativity play a pivotal role in the selection process. "People here [in the UAE] are more inclined towards traditional art pieces as compared to Pakistanis back home," says Omar, gesturing as an example towards A.S. Rind's colourful paintings, which draw inspiration from the rich culture of Rajasthan. Using bold strokes, Rind creates slender-necked women, some of whom are adorned with ethnic jewellery. Stanzas of Faiz' poetry add more depth to the paintings, which, according to Omar, are immensely popular with art collectors. "Our art is some of the best I've ever seen, and I've managed to introduce it not only to Pakistanis and other nationalities from the subcontinent, but I now have clients from Croatia, Australia, Turkey, Nigeria, and even South Korea."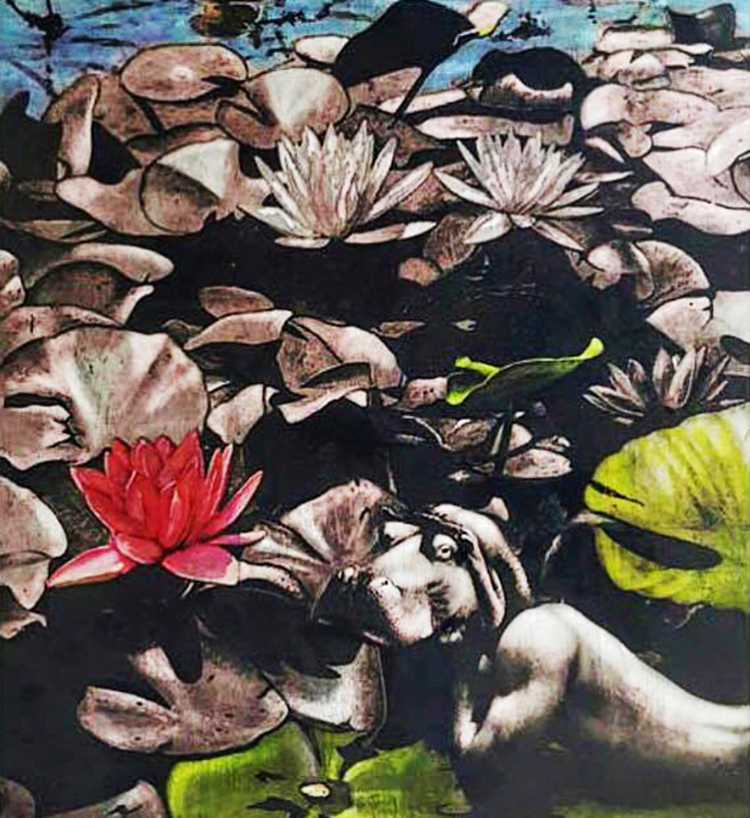 Artist: Hassnain Awais
The young entrepreneur admits that the hefty price tag that comes with most artworks can be daunting for some visitors. "Many people are hesitant to even look at the art pieces because of the price, but I have pieces ranging from AED 1,000 to 28,000," says Omar. "And even if you're not planning on buying art, you will get to see something beautiful."
For those with a taste for luxurious fashion accessories, the Treasure Trove presented tasteful metal and marble clutches by Misha Lakhani and Farah Talib Aziz – both designers being crowd-pullers in Dubai. The bejewelled pieces are a fine example of contemporary Pakistani fashion that draws inspiration from traditional elements. "There is a huge demand [for Pakistani products] in the Middle East and in other parts of the world. As a country, we have great raw materials, and companies like Aurum have really utilized and maximized our resources." The Aurum designs are handcrafted by local craftsmen and completed with gold-leafed finishing. The geometric designs immediately catch the eye, particularly the 'Asymmetric Cluster' and the chevron marble platters, which were placed alongside the oversized 'Coin' sculptures.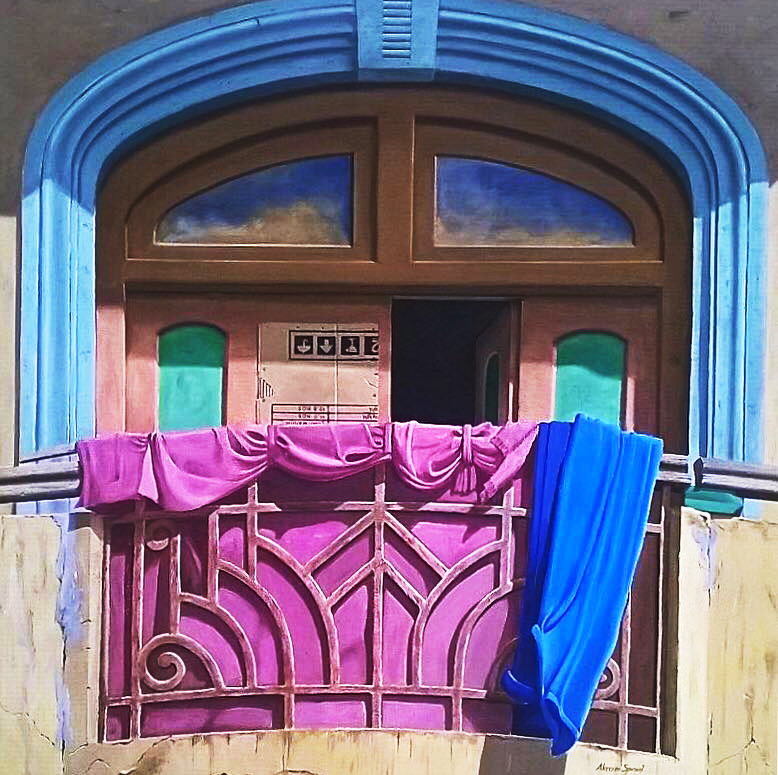 Artist: Akram Spaul
With three successful shows under his belt, Omar appears confident about expanding the Treasure Trove collection. "I'm excited as the shows are becoming more frequent and improving each time. I can't reveal the exact number of shows happening this year, but we are a traveling trunk show, so we may be coming to a city near you soon."
All images have been taken from the 'Treasure Trove' Facebook page.
You may also like: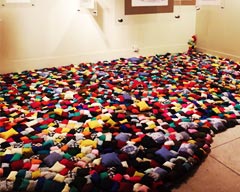 NCA Rawalpindi Degree Show 2017
(January 17, 2018)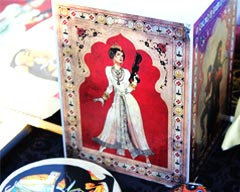 Winter Fete, Islamabad
(January 09, 2018)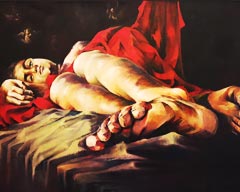 Review: 9th National Exhibition at PNCA
(January 02, 2018)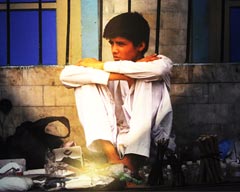 Yeh Hai Karachi 2: Photography and Film Exhibition
(December 20, 2017)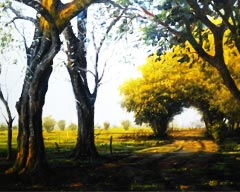 Art Review: Punjab Romanticism by Zulfiqar Ali Zulfi at Tanzara Gallery, Islamabad
(December 18, 2017)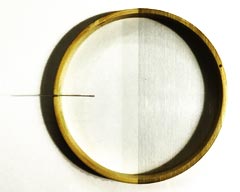 Art Review: Reading Between the Lines at Sanat Initiative, Karachi
(December 05, 2017)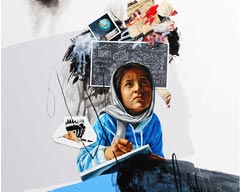 Art Review: The Onrushing 2 at Gallery 6, Islamabad
(December 04, 2017)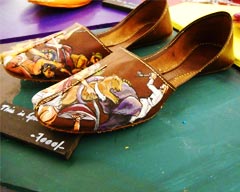 Daachi Arts and Crafts Exhibition 2017
(November 13, 2017)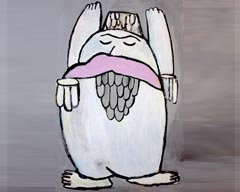 Art Review: 'Loompaland' at Studio Seven, Karachi
(November 09, 2017)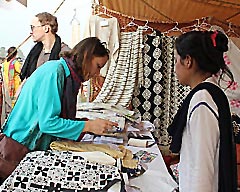 The Behbud Bazaar, Islamabad
(November 07, 2017)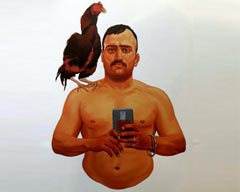 The Karachi Biennale 2017 (KB17)
(October 27, 2017)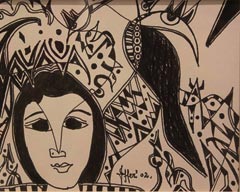 Wahab Jaffer Exhibition Opens at Tanzara Gallery, Islamabad
(October 20, 2017)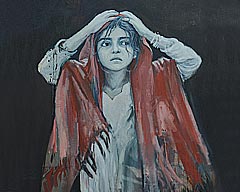 Art Review: Socio-Domestic at O Art Space, Lahore
(October 11, 2017)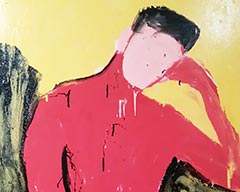 Art Review: 'Insta Loves II,' by Abdullah Qureshi at Satrang Art Gallery
(October 06, 2017)