Film Review: Pari
Written by: Momina Mindeel
Posted on: February 09, 2018 |

Comments | 中文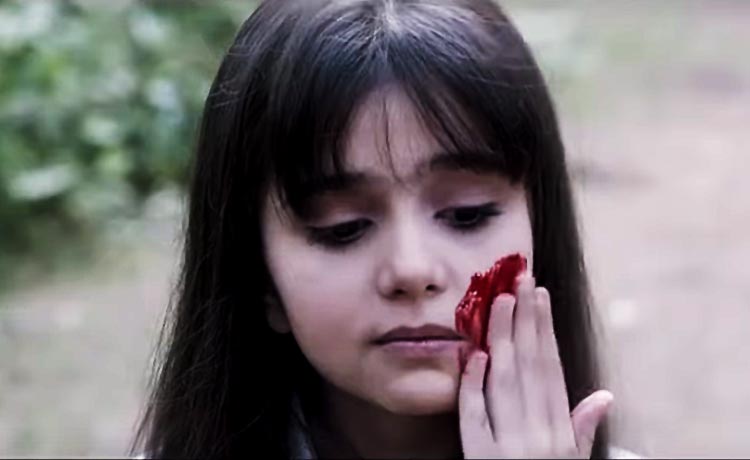 Khushi Maheen as Pari
A few months ago, a meme explaining why Lollywood doesn't make horror films started doing rounds on social media. It roughly said that in a Pakistani film, a single recital of Ayat-ul-Kursi by the main character will ward off all the evil spirits, and then there will be nothing left to show. Looks like the meme managed to inspire Pari's director and script writer, Syed Atif Ali, who made an entire film exploring the logic vs. religion debate, in the most pointless and preachy way possible. With below average acting, exceptionally poor editing and a weak plot, there is almost nothing that Pari gets right.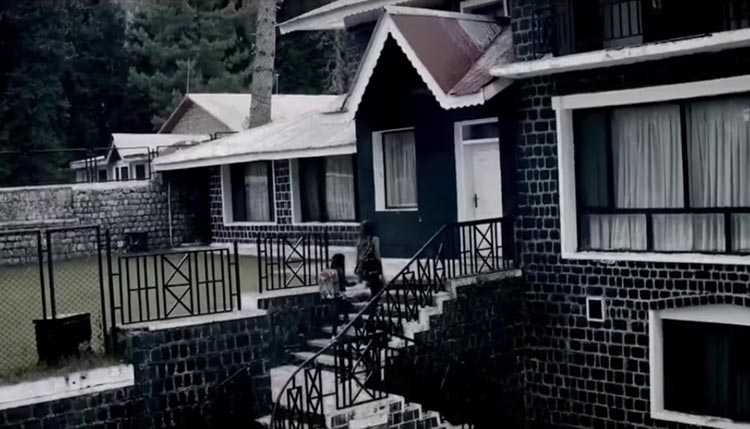 The house
When the trailer came out last year, we were all impressed. Syed Atif Ali was praised for daring to venture into the almost-never-explored genre of Pakistani cinema; horror films. Pari was scheduled to release on Halloween last year, however, it got delayed and finally hit cinemas on 2nd February, 2018. I entered the cinema hall with an open mind, fully aware that there would be loopholes since it was one of our very first attempts at this genre.
Saleem Mairaj as the Darvesh
The story revolves around a couple, Mehwish (Azekah Daniel) and Shehram (Junaid Akhtar), and their daughter Pari (Khushi Maheen). The film begins with them arriving at a house somewhere in Ayubia, where eerie things start happening; the quintessential horror movie stuff with doors opening and closing, lights going out, rocking chairs rocking on their own etc. Things keep happening endlessly for the first half of the film. Mehwish cries all the time for no reason, and blames her husband for not letting her organize a Quran-Khawani before inhabiting the house. Shehram, an atheist, who is repeatedly criticized for his beliefs, keeps consoling his wife. Meanwhile, Pari frolics around the house while behaving rather strangely. In one instance, she goes outside, roams around the mountains, circles a big tree, kills a bird with a mere gaze, applies its blood to her face, and then the leaves of the tree start falling (yes, it was as absurd as it sounds). The scene is followed by a shot of a darvesh, who is having visions of Pari. No one knows why this is happening so randomly, why Pari is behaving like this, and why Mehwish keeps snapping at her husband. Cherry on top, the film suddenly shifts to Shehram and Mehwish's love story (between a teacher and a student) and by this point, some of the audience either leave the cinema or just start laughing.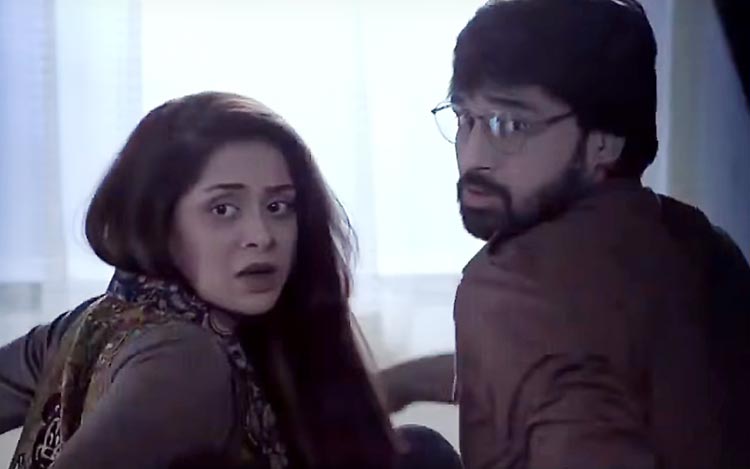 Azekah Daniel as Mehwish and Junaid Akhtar as Shehram
Post-interval, particularly in the last 45 minutes, the film starts making some sense. Mehwish reveals to her husband that their daughter actually drowned in a swimming pool last year while he was abroad. Helpless, Mehwish brought her back to life using black magic and thus Pari is actually a devil. Due to her guilt, Mehwish decides to commit suicide, but is saved by her husband, who gets rid of the evil spirit by offering Namaz. Of course, they lose their daughter in the process. So it seems that Mehwish wrecks everything, while he is the ultimate saviour who puts up with her and saves the day. All hail patriarchy!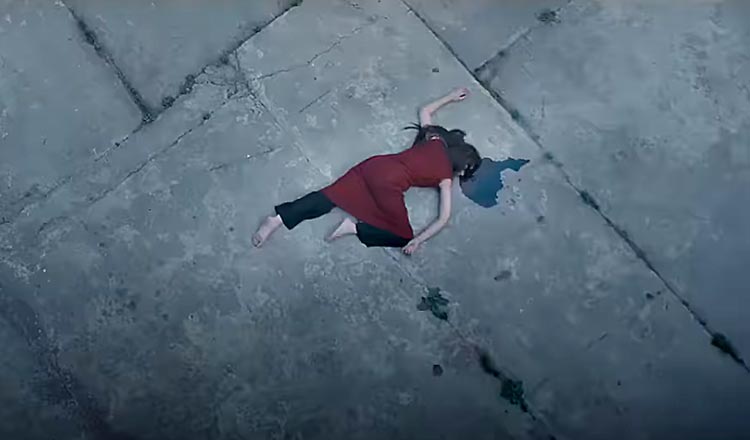 Wife commits suicide
Unfortunately, veterans such as Qavi Khan and Saleem Mairaj could do nothing to save the film from being a disaster. Rasheed Naz hardly appears in the film, except in one of the last scenes where his appearance is actually redundant. I'll give the movie 1 out of 5 stars and as desperately as I want Pakistani cinema to flourish, I wouldn't encourage you to go watch the two and a half hour long film.
You may also like: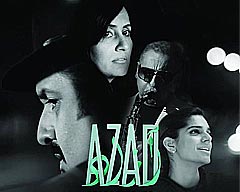 Film Review: 'Azad'
(February 14, 2018)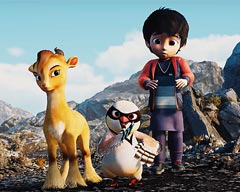 Film Review: Allahyar and the Legend of Markhor
(February 07, 2018)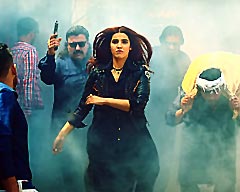 Film Review: Parchi
(January 08, 2018)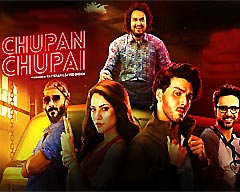 Film Review: Chupan Chupai - A Comedy of Literal Errors
(January 03, 2018)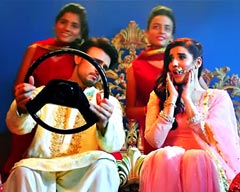 Parchi: Redefining Music Videos
(January 01, 2018)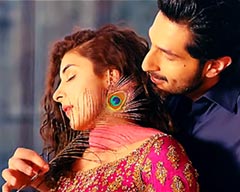 Film Review: Rangreza
(December 26, 2017)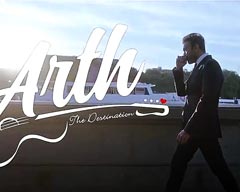 Film Review: Arth - The Destination
(December 22, 2017)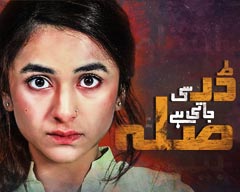 Drama Review: Dar Si Jati Hai Sila
(November 20, 2017)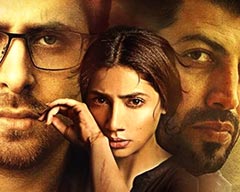 Film Review Verna: hell hath no fury as a woman scorned
(November 19, 2017)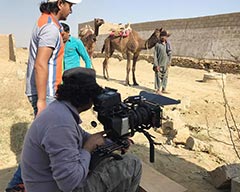 Farhan Alam: Director of 'Saawan', Pakistan's Nomination for the Oscars
(September 28, 2017)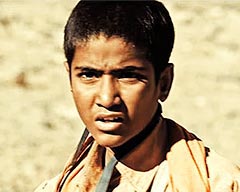 Film Review: Saawan
(September 19, 2017)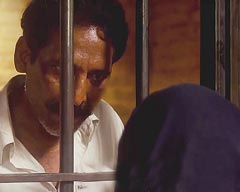 Film Review: My Pure Land
(September 18, 2017)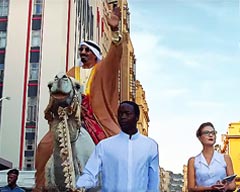 Film Review: Na Maloom Afraad 2 - Forgettable, If Not a Complete Failure
(September 05, 2017)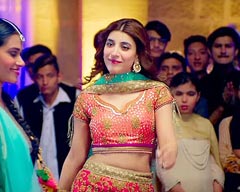 Film Review: Punjab Nahi Jaungi
(September 03, 2017)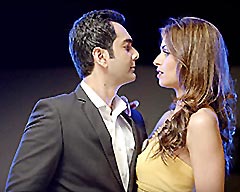 Film Review: 'Chain Aye Na,' - What true love is not!
(August 17, 2017)