Theatre Review: 'Aesay Hi Chalta Hai' at the NAPA International Theatre and Music Festival
Written by: Farheen Abdullah
Posted on: March 24, 2017 |

Comments | 中文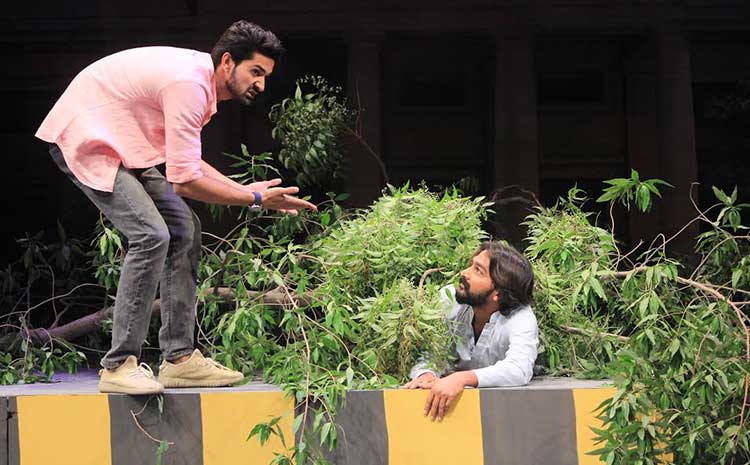 Dard serves as Ghareeb's sole companion throughout the play
For years, the National Academy of Performing Arts (NAPA) has dedicated itself to producing exciting, thought-provoking and entertaining theatre. Attracting aspiring artists who wish to pursue a career in acting, singing, or any other form of art, the NAPA Repertory Theatre (NRT) provides a platform for its graduates to experiment, try new forms, and produce plays on diverse topics.
One way in which NRT showcases our youth's talent is through the annual NAPA International Theatre and Music Festival, which shows a range of artistic styles and features content from all over the world. Being held from 16th March to 2nd April, this year's festival features a total of 24 performances, including stage plays and musical nights. The countries featured this year are Palestine, Germany, Italy, Nepal, England, USA and Pakistan. "With innovative scripts and inventive techniques, the plays have surprised and provoked us and the audiences. Through the international audience, we have had an opportunity to learn, share, and most importantly, make friends", comments Zain Ahmed, the Festival Director.
In addition to the international performances from various countries, a large number of Urdu plays are being performed at the festival, which include Absolut Manto, starring Erfan Khoosat, Faryal Ali Gauhar, Sania Saeed and Sarmad Khoosat, and Gaon Mae Roshni, a new play presented by Tehrik-e-Niswan and directed by Sheema Kermani and Anwar Jafri.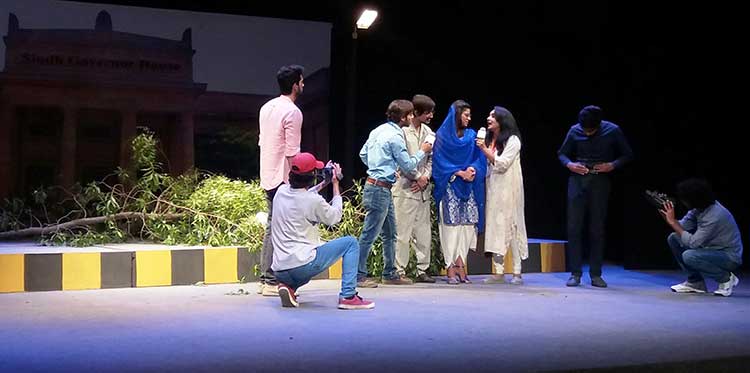 On Wednesday, 22nd March, Rung Munhj presented Aesay Hi Chalta Hai, directed by Uzma Sabeen. Although the play runs for a mere 40 minutes, it accurately depicts the culture that resides in Pakistan's public sector. The story shows how a common man tries to help a poet who accidentally gets struck under a fallen tree planted in front of the Sindh Governor House. When he tries and fails to pull him out on his own, he calls government officials for help, but they cause unnecessary delays by evading responsibility and transferring applications from one department to the other.
Using a single set throughout its duration, the play consisted of witty dialogue and ironic scenes that the local audience could very much relate to. The names of the characters were also used to good effect: the poet stuck under the tree was named Ghareeb (poor), while the man trying to help him was Dard (pain). When asked where they lived, the characters replied that Ghareeb and Dard live together, hinting towards the coexistence of a poor man and his hardships in our society.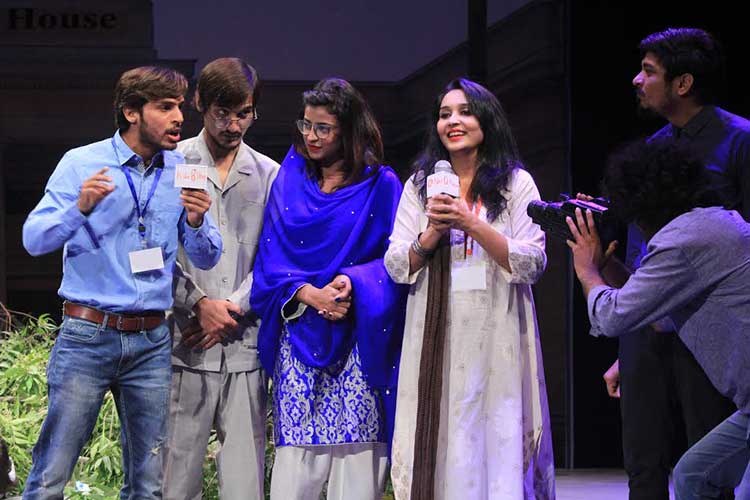 The media and politicians indulging in personal publicity
A comic yet thought-provoking element of the play shows how, when the media arrives to report the event, they are more interested in taking pictures of the helpless man and asking inappropriate questions like "Aap kaisa mahsoos kar rahe hain?" (How are you feeling right now?), instead of making any effort to pull him out. A minister also arrives at the scene, but again, is simply there for her own publicity.
It was almost sad to see how accurately the team used humour to depict the bitter attitudes of some of the public sector workers in Pakistan. The Head Clerk, for example, refused to help the man on the grounds that it was "below his dignity" to assist a man lower to him in rank. The various departments – Agriculture, Culture, and Horticulture – also kept referring the Head Clerk to one another, while it was in fact a single person avoiding responsibility by answering the phone on behalf of all the departments and pretending to be different people.
Aesay Hi Chalta Hai provides a social commentary on our flawed government system, which only serves the country's elite and does not cater to even the most basic rights of the common man. This was just one of the numerous plays being performed at the festival which have strong underlying meanings attached to them, and which compel the audience to reflect on ourselves and the world we live in.
You may also like: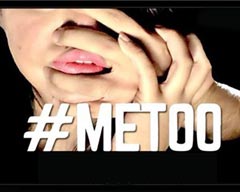 Theatre Review: #MeToo by BlankPage Productions
(January 12, 2018)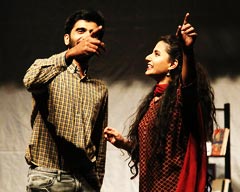 Theatre Review: Bol Kay Lubb Azad Hain Teray
(December 21, 2017)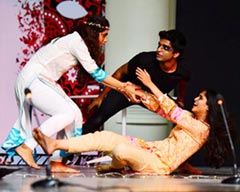 The Fringe 2017 – Intra-IBA Theatre Competition
(December 15, 2017)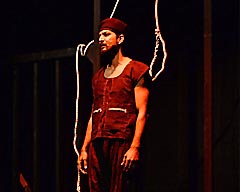 Theatre Review: Ajoka Theatre's 'Intezaar'
(November 30, 2017)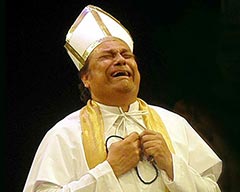 Theatre Review: 'Yahudi ki Larki' by NAPA at National Theatre Festival 2017
(November 02, 2017)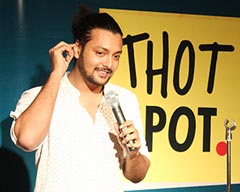 Bachay Panch Hi Achay (5 Kids are Enough) - A Saturday Night Comedy Show
(October 17, 2017)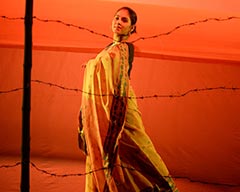 Ajoka Theatre's 'Shehr-e-Afsos - A City of Sorrow'
(October 13, 2017)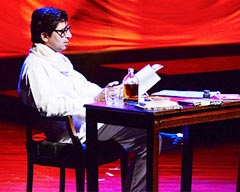 Theatre Review: 'Kaun Hai Yeh Gustakh' - Ajoka's Play about Manto
(October 12, 2017)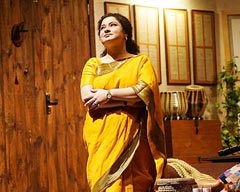 Theatre Review: 'Mushk - Fragrance' in Lahore
(October 10, 2017)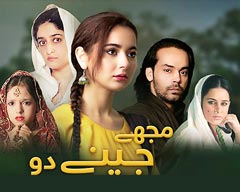 Drama Review: 'Mujhay Jeenay Doh'
(September 22, 2017)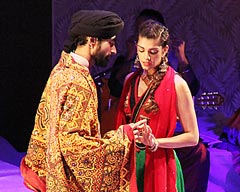 Heer Ranjha – Retelling Kaifi Azmi's Script in an Urdu Musical
(September 11, 2017)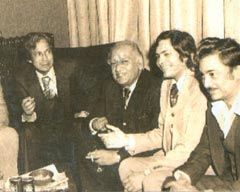 70 Years of Theatre: A Flashback Through the Ages
(August 30, 2017)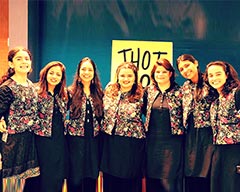 'The Khawatoons' Celebrate their First Anniversary!
(August 02, 2017)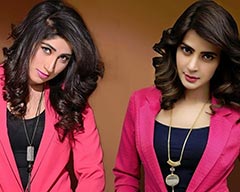 'Baaghi', a serial inspired by Qandeel Baloch
(July 31, 2017)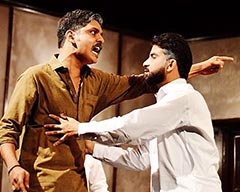 'Mulzim Ya Mujrim' – A Theatrical Production
(July 25, 2017)