'Dhaiti Deewarain' - Zia Mohyeddin's take on Gorky
Written by: Anas Mehmood
Posted on: May 20, 2015 |

Comments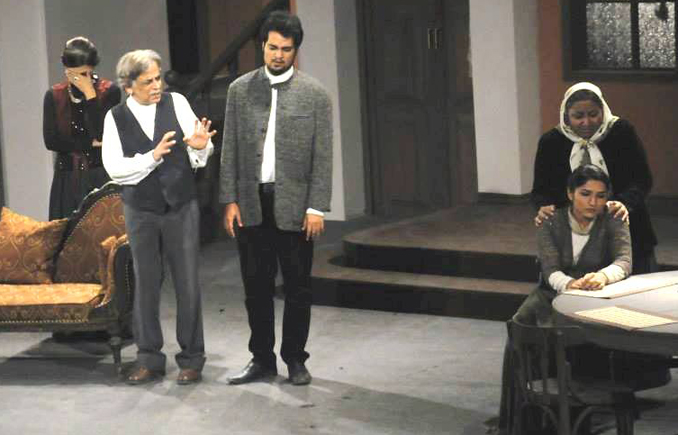 Peter and his father take center stage in the opening scene
The caliber of Zia Mohyeddin is such that one cannot dare to say that he has outdone himself. However, there are certainly times when one sees his work and is almost coerced into commenting that Zia sahib has done justice to his immense capacities. Karachi's National Academy of Performing Arts (NAPA) is the place to be at right now, where some incredibly gifted actors are personating Russian characters in a play directed by Zia Mohyeddin himself. 'Dhaiti Deewarain' is a reprinting; a genuine facsimile of Maxim Gorky's play 'The Philistines'.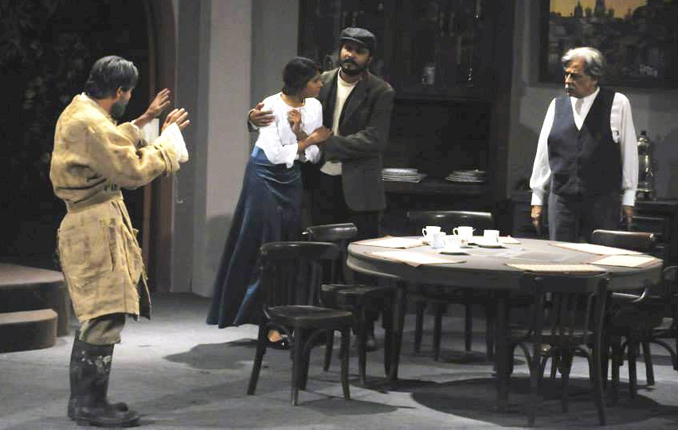 Neil expresses his love for Polia
Being performed over the course of two weeks from May 14th till 28th, the play is a bona fide depiction of what goes on inside every run-of-the-mill household, with individuals striving to come up with strong, independent identities to express themselves outside of their family name. The play commences with an argument between two of the main characters. Peter's father ridicules him by constantly reminding him that he has been kicked out of university; a last resort opted for by the old man each time he finds himself losing an argument. This belligerent father is the most influential character in the play. He is distraught by his repeated failure to become a mayor, and disappointed in his young daughter, who has not attracted any suitors for herself.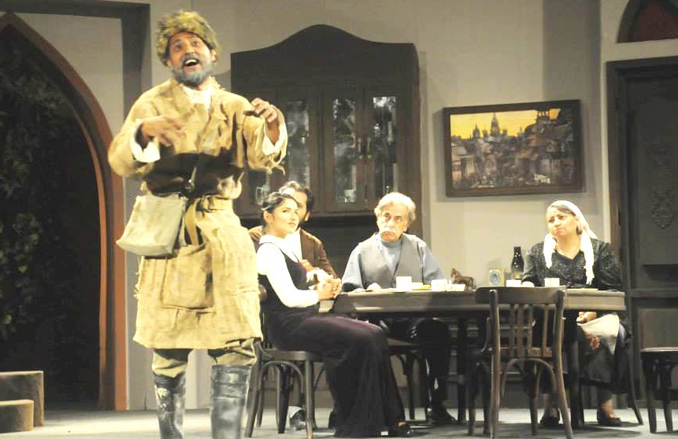 The delusional Chirimaar
One noteworthy aspect of the play is its use of well-crafted dialogues that are lusciously Urdu in nature, with dark satire and intelligent wordplay that is sure to keep you engaged throughout. Most of the puns and innuendoes are meant to make the audience feel the harshness and abrasiveness of real life. At other instances, though, the ironic situations and well-placed dialogues were of a humorous nature, inducing fits of laughter into the jam-packed NAPA auditorium. "Mein itni khush kyun rehti hoon?" "Kyunkay tumhara naam aurat hai" and "Baaz logon ko ilm bohat nuqsan pohanchata hai" are two such examples of the play's tongue-in-cheek humor.
The plot thickens as more characters add to the mishmash in a house that is already in shambles. One particularly strong character is that of Elena, also referred to as 'Rani Sahiba'. She is a tenant in the house who is seen openly flirting with Peter, to the strong disapproval of his father. Two love stories are also seen clinging to life in the face of opposition and hardships. Neil, Peter's brother, fires up proceedings by asking Polia's hand in marriage. If all this weren't enough, Polia's unstable father Purchigan contributes to the madness by jumping in with his delusions, ill-timed jokes and sarcasms. Frequently referred to as 'Chirimaar', this character delivered the most uproarious performance, eliciting constant laughter in the crowd.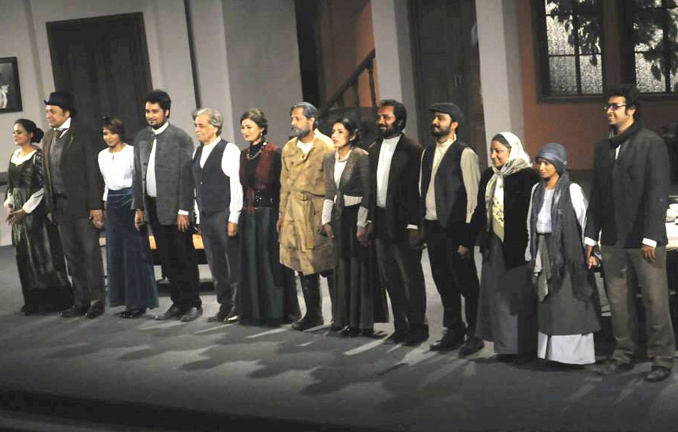 The talented cast
'Dhaiti Deewarain' offers a lot more than meets the eye. It masterfully encapsulates the Russia that Maxim Gorky wanted to depict, touches upon socialist philosophies and the bourgeois mindset, and makes no effort to disguise the hatred that the characters have for each other, but rather celebrates it. With its melodious folk music, complementing ensembles, and flawless transitions between impending scenes, 'Dhaiti Deewarain' is not just a feast for the eyes. It is the perfect showcase of the tremendous talent of Pakistani theatre.
You may also like: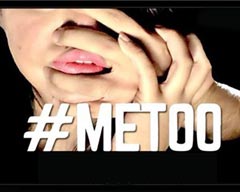 Theatre Review: #MeToo by BlankPage Productions
(January 12, 2018)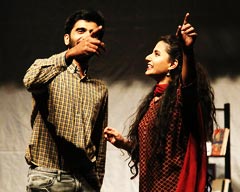 Theatre Review: Bol Kay Lubb Azad Hain Teray
(December 21, 2017)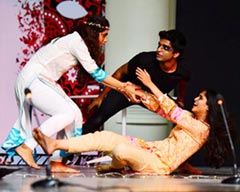 The Fringe 2017 – Intra-IBA Theatre Competition
(December 15, 2017)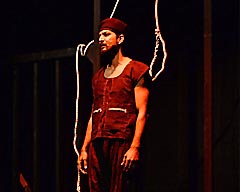 Theatre Review: Ajoka Theatre's 'Intezaar'
(November 30, 2017)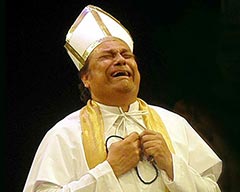 Theatre Review: 'Yahudi ki Larki' by NAPA at National Theatre Festival 2017
(November 02, 2017)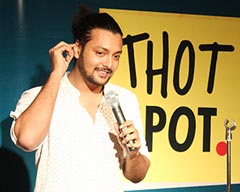 Bachay Panch Hi Achay (5 Kids are Enough) - A Saturday Night Comedy Show
(October 17, 2017)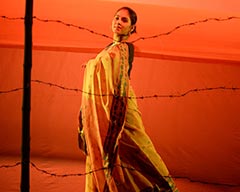 Ajoka Theatre's 'Shehr-e-Afsos - A City of Sorrow'
(October 13, 2017)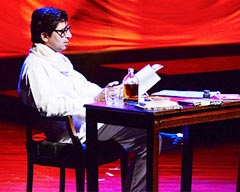 Theatre Review: 'Kaun Hai Yeh Gustakh' - Ajoka's Play about Manto
(October 12, 2017)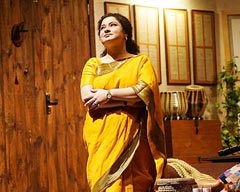 Theatre Review: 'Mushk - Fragrance' in Lahore
(October 10, 2017)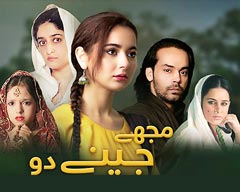 Drama Review: 'Mujhay Jeenay Doh'
(September 22, 2017)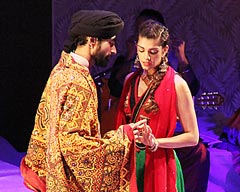 Heer Ranjha – Retelling Kaifi Azmi's Script in an Urdu Musical
(September 11, 2017)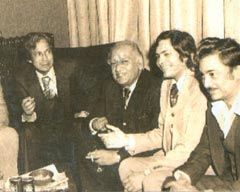 70 Years of Theatre: A Flashback Through the Ages
(August 30, 2017)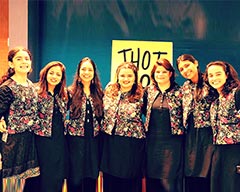 'The Khawatoons' Celebrate their First Anniversary!
(August 02, 2017)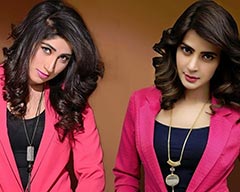 'Baaghi', a serial inspired by Qandeel Baloch
(July 31, 2017)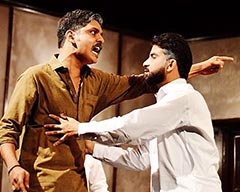 'Mulzim Ya Mujrim' – A Theatrical Production
(July 25, 2017)