Art Review: Punjab Romanticism by Zulfiqar Ali Zulfi at Tanzara Gallery, Islamabad
Written by: Sana Shahid
Posted on: December 18, 2017 |

Comments | 中文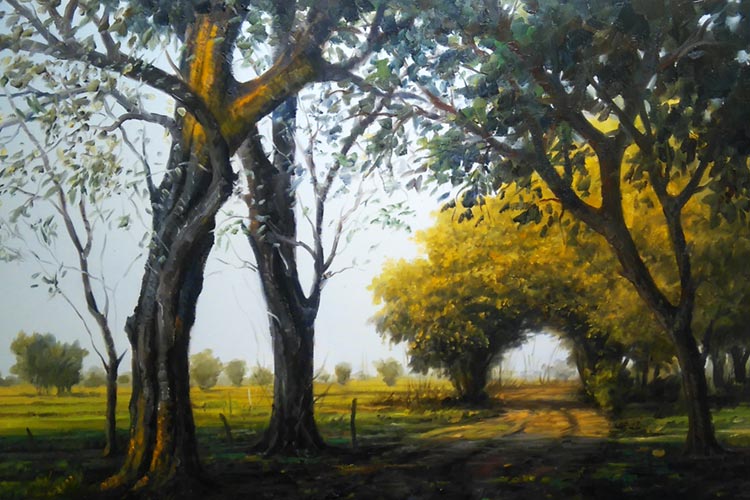 Sun Bath by Zulfiqar Ali Zulfi
Known for his stunning landscape paintings and use of light to make sceneries come alive on the canvas, Zulfiqar Ali Zulfi is no less than one of the master painters of our time. Hailing from Dera Ghazi Khan, the landscape painter completed his Bachelor's Degree in Design from the National College of Arts, and has had numerous solo and group exhibitions, spanning more than two decades. He is the recipient of the President's Pride of Performance award as well, adding to his long list of achievements.
A chance to see Zulfi's work is not one to be missed by any art lover, which explains why Tanzara Gallery saw such a large number of people, when it opened its doors with Zulfi's recent work from his 'Punjab Romanticism' series on December 14th.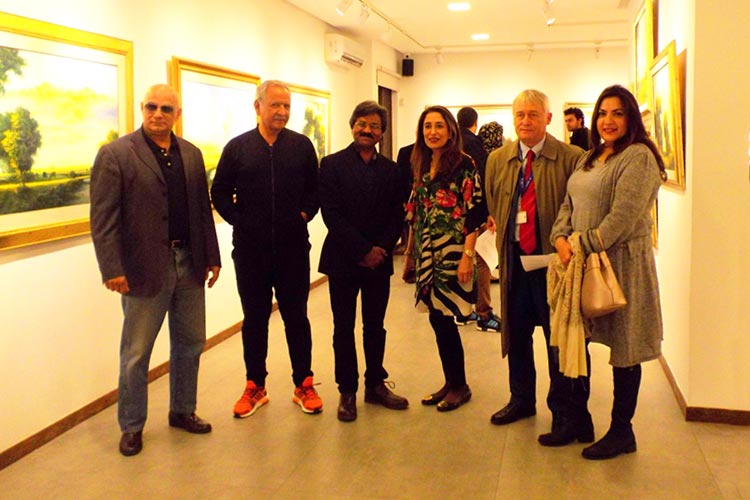 Guests posing for a picture with the artist Zulfiqar Ali Zulfi (third from left) and the gallery Curator, Noshi Qadir (third from right)
Walking through the display, one can clearly see why Zulfi's use of light is so famous among those belonging to the art world. Every painting of his showcases excellent understanding of light, be it a street covered in fog at dawn, or large expanses of fields during the day. His paintings are not just mere representations of what he sees, but are more about how he sees what's in front of him. The scenes he paints are easily recognizable, yet there is an impressionistic quality about his work that adds a layer of mystery to it.
Talking about the way Zulfi paints, Noshi Qadir, curator of the exhibition said, "Zulfi is a realist painter, but his paintings, be they landscapes or cityscapes are more than an imitation of what is seen. He has the magic of capturing the essence of vignette that he replicates on canvas".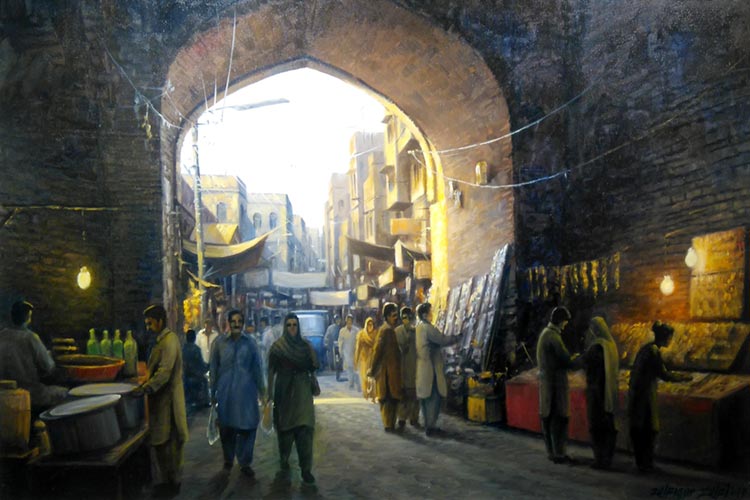 Delhi Gate I by Zulfiqar Ali Zulfi
Zulfi's control over his medium is apparent with the way he can influence the mood of his paintings, depending on the time of day or the subject matter. The paintings showing busy streets of Lahore are bursting with colour and motion. Those depicting early dawns shrouded in thick fog are bleak, yet accurate, while those showing vast natural landscapes are serene and peaceful. Though all of these are different kinds of scenes, the use of light as a visual focal point remains a constant.
His colour palette is rich and his artworks are painted with such control that one can't help but get pulled into them. As Noshi Qadir stated, "He uses a rich palette that brings a pictorial richness to his canvas. Zulfi's imagery is idyllic and delightful – he is a master of capturing the seasons and times of day."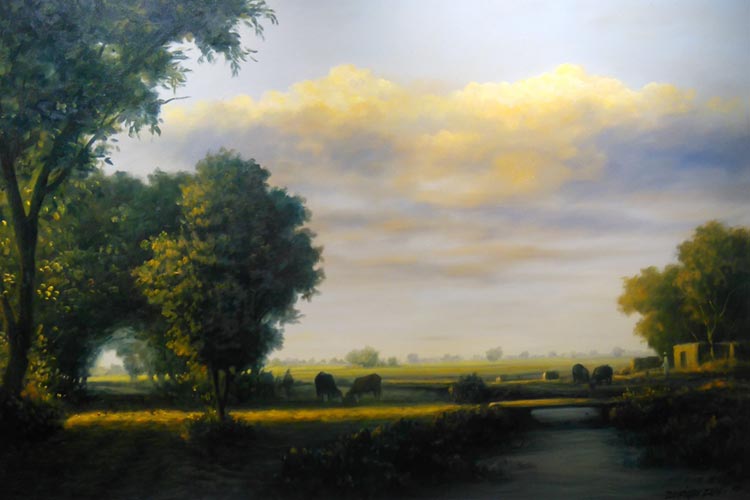 Small Bridge II by Zulfiqar Ali Zulfi
Zulfi's love for painting nature started when he began to notice the romance of mist. He observed how soft the light would become when a misty atmosphere was broken through by rain. He started studying light, understanding its complexities and its effects on different elements of a scene, and started painting it. The way Zulfi has developed over the years as an artist, therefore, is not really as much a conscious decision as it is a natural process.
All of this hard work and honest love for what he does is obviously visible in every single piece on display at Tanzara Gallery right now. Zulfi's work is the kind that has to be seen to be really appreciated, and no matter how much it is praised verbally, the absolutely stunning works of art he creates, cannot be done justice to with words.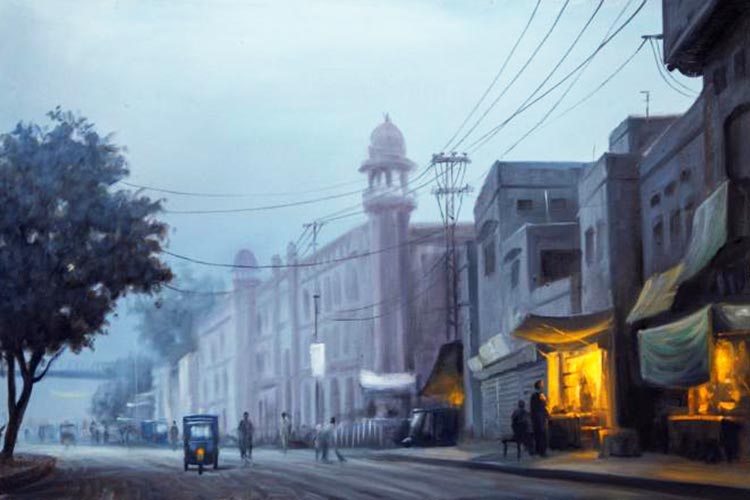 Naulakhah by Zulfiqar Ali Zulfi
Tanzara Gallery has to be commended for continuing its legacy of bringing artworks such as these to the forefront, providing the art lovers of Islamabad and Rawalpindi a chance to feast their eyes on works of painters such as Zulfiqar Ali Zulfi.
You may also like: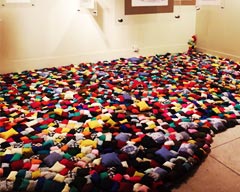 NCA Rawalpindi Degree Show 2017
(January 17, 2018)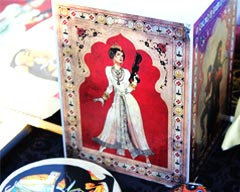 Winter Fete, Islamabad
(January 09, 2018)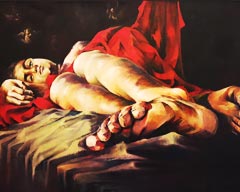 Review: 9th National Exhibition at PNCA
(January 02, 2018)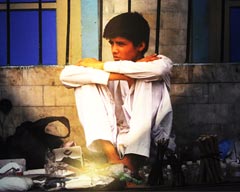 Yeh Hai Karachi 2: Photography and Film Exhibition
(December 20, 2017)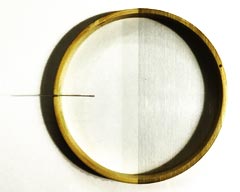 Art Review: Reading Between the Lines at Sanat Initiative, Karachi
(December 05, 2017)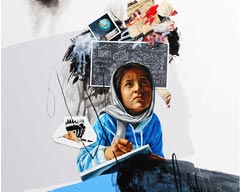 Art Review: The Onrushing 2 at Gallery 6, Islamabad
(December 04, 2017)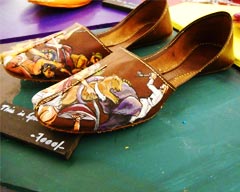 Daachi Arts and Crafts Exhibition 2017
(November 13, 2017)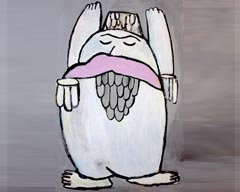 Art Review: 'Loompaland' at Studio Seven, Karachi
(November 09, 2017)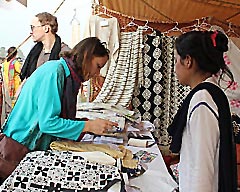 The Behbud Bazaar, Islamabad
(November 07, 2017)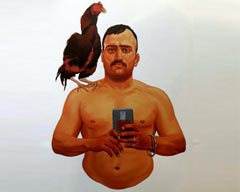 The Karachi Biennale 2017 (KB17)
(October 27, 2017)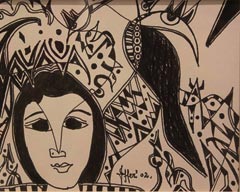 Wahab Jaffer Exhibition Opens at Tanzara Gallery, Islamabad
(October 20, 2017)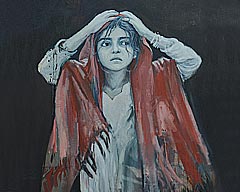 Art Review: Socio-Domestic at O Art Space, Lahore
(October 11, 2017)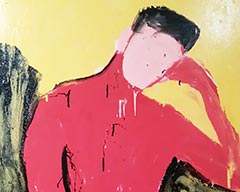 Art Review: 'Insta Loves II,' by Abdullah Qureshi at Satrang Art Gallery
(October 06, 2017)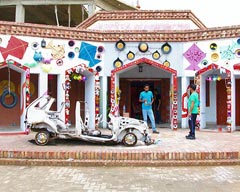 Munaqqash: I Am Karachi's New Initiative for the Community
(September 20, 2017)