Food Review: Rahdaari
Written by: Zainab Hasan
Posted on: December 07, 2017 |

Comments | 中文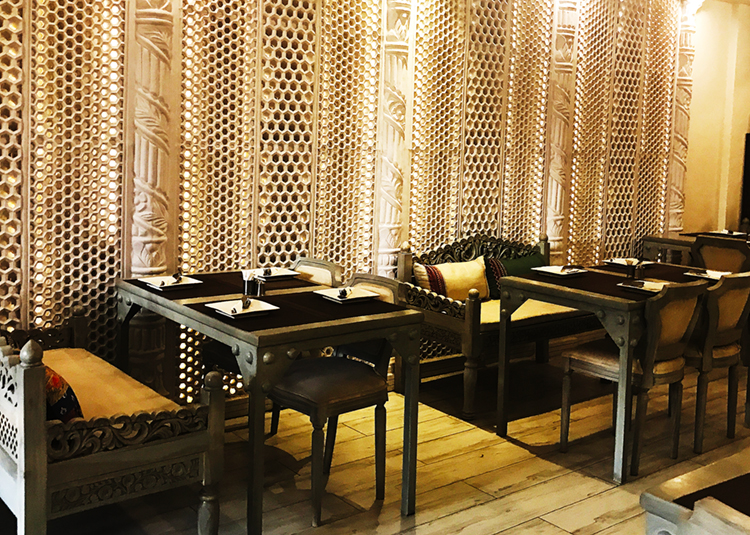 Rahdaari
The growing restaurant culture in Islamabad has fueled the desire of the locals for a versatile palette. Nonetheless, our taste buds are most accustomed to desi flavours. Rahdaari, another restaurant focusing on desi cuisine, has recently opened up in F-11, tucked away on the main Hilal Road.
Rahdaari's interior pays homage to traditional architecture, from the antique furniture to the sprawling latticework adorned wall. Everything, including the matt finish table tops, has been painted an elegant white. Specks of light peek through the embellishment riddled walls, creating a subtle ambiance. Rahdaari's signature look exudes sophistication and comfort, while maintaining simplicity.
The menu is multi-faceted, boasting the choicest items of desi cuisine. Main dishes include specialties such as Butter Chicken, Beef Nihaari and Kebab Karhai. While waiting for our entrees to roll in, crispy naan speckled with sesame and nigella seeds were served to us as a complimentary starter. The feather-light naan, served with Humus and Plum chutney, had a hint of garlic to it which made it quite delectable. The chutney, however, was a bit too sweet for my liking. Kiwi Lemonade looked appetizing enough but its acidic taste was overwhelming.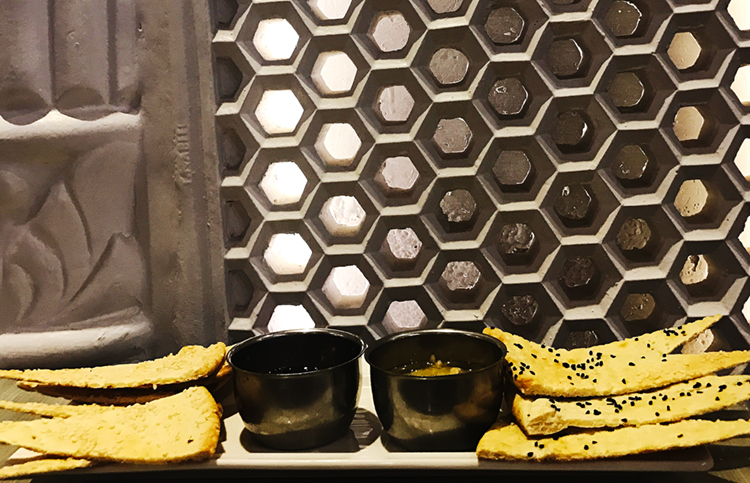 Hummus platter
Daal Chaawal, a bowl of earthy comfort food, was served with rice which was a bit undercooked. The mixture of aromatic herbs in the rice, were its saving grace.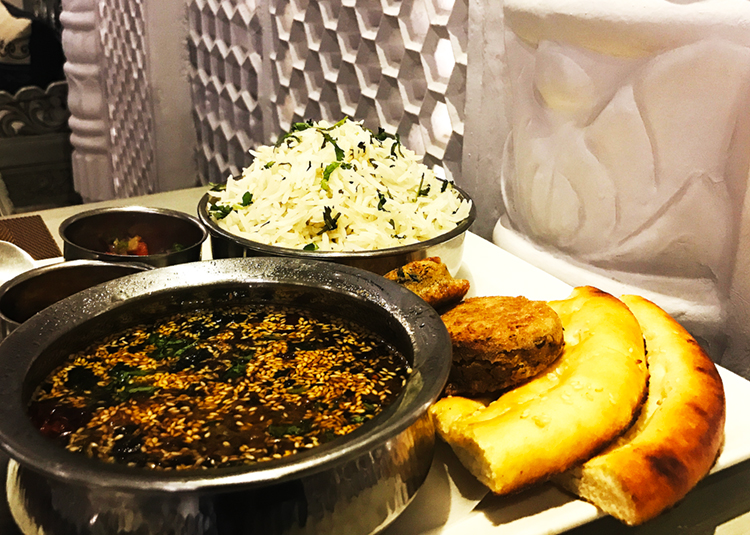 Daal Chaawal
Most articles from the Barbecue Platter delivered all the bone-gnawing satisfaction one desires. The charred, superbly seasoned Tandoori Chicken restored my faith in the dish, which so often ends up being dry and insipid. The undeniably melt-in-your-mouth scrumptious fish had the same delicious char to it. The boneless beef Bihaari Boti gave my jaw quite a workout, but the effort was well rewarded. Paneer Tikka, a vegetarian alternative, didn't seem out of place since it was covered in a good coating of yogurt and spice marinade. Seekh Kebab were artfully seasoned and cooked, so that they were charred on the outside and juicy within. The platter was served with warm naan and an assortment of chutneys.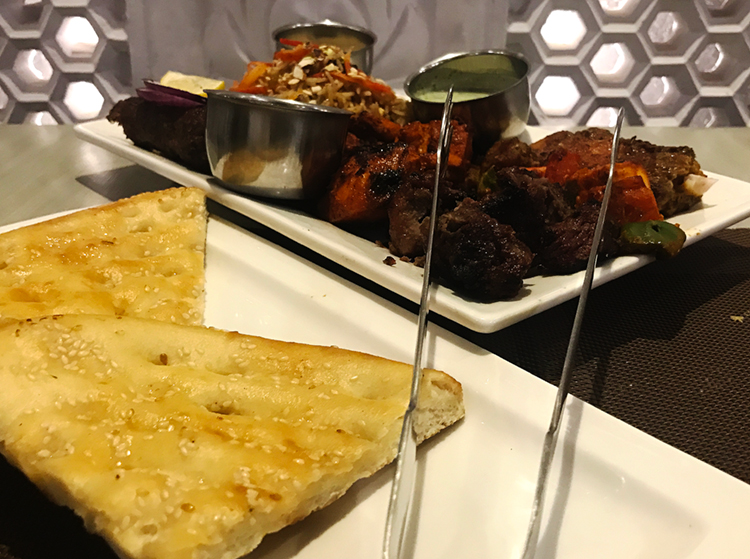 Barbecue Platter
Hi-tea was presented in three tiers; the first tier had bite-sized desserts, while the other two had savoury delights. Savoury items included Chicken Kachori, Mixed Vegetable Pakoray, Cheese and Qeema Naan, Fish Tikka, Seekh Kebab, Cheese Balls, Paapri Chaat and Paani Poori shots. The deep fried Cheese Balls were crunchy on the outside and gooey in the middle, but the pungent flavor of the filling needs to be toned down. Qeema Naan, with its spicy meat, was quite filling. The Pakoray exploded with flavour from pomegranate seeds. Paani Poori shots, the most talked about item in Islamabad nowadays, lived up to its hype. The gol gappa is filled with wheat crisps, puffed rice, toasted lemon-flavored chickpeas, a dollop of yogurt and some tamarind chutney. It rests upon a tiny glass of sour tamarind water, that one can gush it down with. The entire experience is thoroughly enjoyable.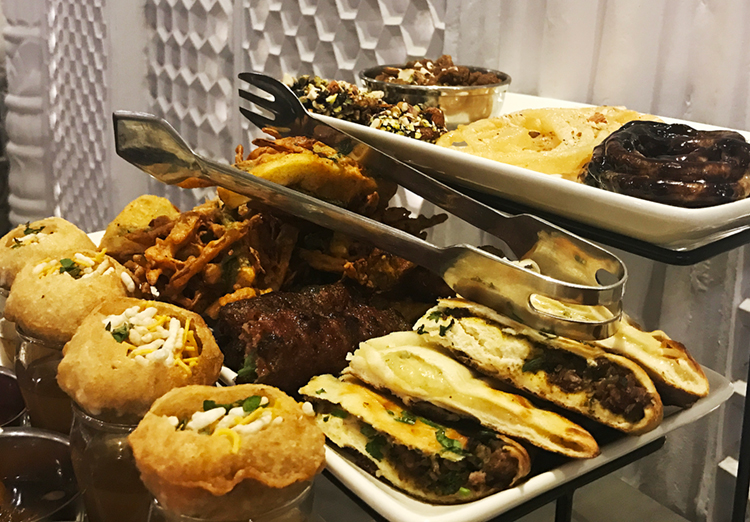 Hi Tea
Chocolate Mint Jalebi, Regular Jalebi, Sooji Halwa and Chocolate Covered Figs with Almonds crowned the top tier. Chocolate Jalebi had a strong minty flavor, which overpowered the essence of this dessert. But regular Jalebi, dusted with crushed nuts and cardamom, was balanced in sweetness and thus quite delectable. The fluffy Sooji Halwa was, simply put, heavenly.
Rahdaari is packed with customers during lunch and dinner time. Their high tea, 4 pm onwards, offers a midday break to indulge in conversation and culinary delight. Although the cost goes up to 1390, the variety and quantity did justice to the price. The staff at Rahdaari is cooperative but they should speed up their service. All in all, it was an enjoyable experience indulging in Rahdaari's traditionally inspired yet modern take on desi food.
You may also like: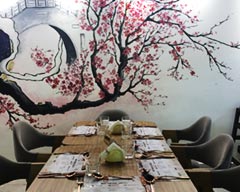 Food Review: Ginyaki, Islamabad
(February 23, 2018)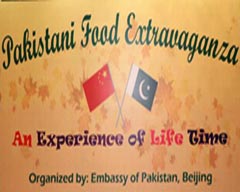 Pakistan Food Extravaganza in Beijing
(January 30, 2018)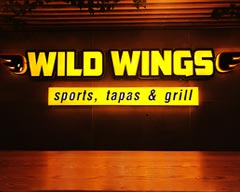 Food Review: Wild Wings, Islamabad
(January 26, 2018)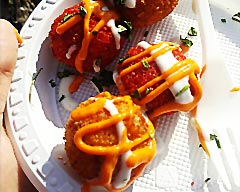 Karachi Eat 2018: The Good & the Bad
(January 16, 2018)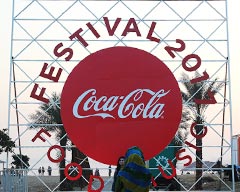 Coke Festival 2017 comes to Islamabad
(December 11, 2017)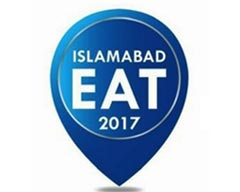 Islamabad Eat 2017: Don't Speak, Just Eat
(November 14, 2017)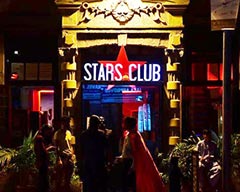 Stars Club: Karachi welcomes its first film-themed café
(November 06, 2017)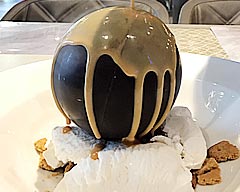 Food Review: Browns, Islamabad
(October 19, 2017)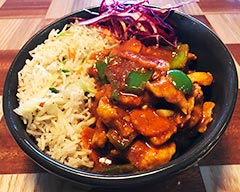 Wok Fusion Café
(October 09, 2017)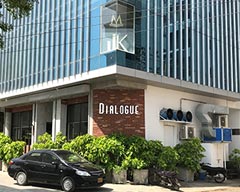 Food Review: Dialogue Restaurant, Karachi
(September 29, 2017)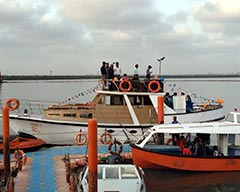 Savor Boating and Restaurant: A Unique Experience
(September 08, 2017)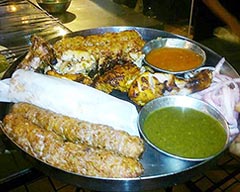 Boat Basin Food Street, Karachi
(August 25, 2017)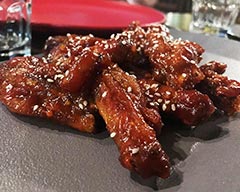 Food Review: #EAT, Islamabad
(August 11, 2017)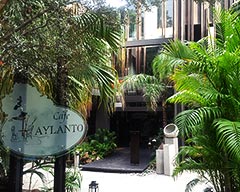 Food Review: Café Aylanto, Islamabad
(August 04, 2017)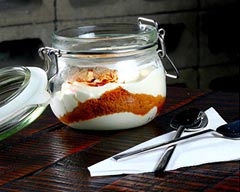 Food Review: Soi Asian Bistro, Karachi
(July 28, 2017)