Pond's Miracle Journey 2015 - Redefining Pakistani Women
Written by: Farheen Abdullah
Posted on: May 12, 2015 |

Comments | 中文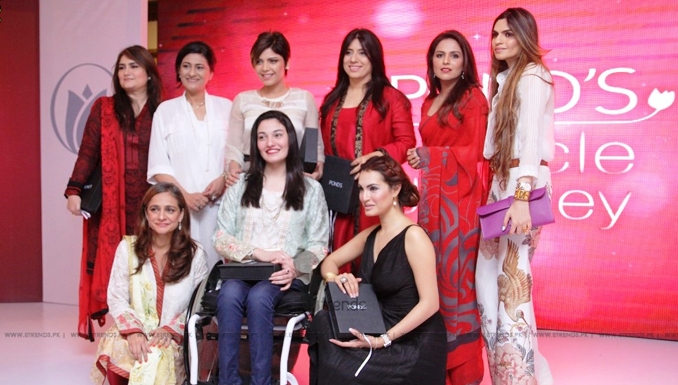 The 'Miracle Mentors' of 2015
Thursday, 7th May witnessed the launch of the Pond's Miracle Journey 2015, as various renowned women stepped onto the red carpet at the Pearl Continental Hotel, Karachi, to be a part of the prestigious event.
The Pond's Miracle Journey was established in 2014 as a means of celebrating the achievements of women across Pakistan. The core idea behind the movement, designed by the global beauty brand Pond's, was to highlight the accomplishments of Pakistani women who juggle the demands of their professional careers, maintain a home and bring up their children with grace and style, day in and day out.
The first year of The Pond's Miracle Journey focused on nominating and short-listing a hundred women across Pakistan, including the likes of Andleeb Rana, Jeannette Vargas Faruque, Roshaneh Zafar, Shehrezad Rahimtoola, Tena Durrani and Zarine Aziz, whose stories were shared nationwide. It was an extraordinary initiative that celebrated the myriad roles that women play as working professionals and home-makers.
Maintaining its legacy, the Pond's Miracle Journey ventured on with its initiative this year, and invited ten Miracle Mentors to its stage, who were selected based on their ability to juggle the two difficult challenges of motherhood and vocation, hence becoming role models for others to follow. Amongst the Miracle Mentors this year were Hadiqa Kiani, Nadia Hussain, Saba Hamid, Sameena Abbas, Shamain Faruque, Shehla Chatoor and Tahera Hasan, along with three of last year's mentors; Muniba Mazari, Momina Duraid and Dr. Mahnaz Naveed Shah.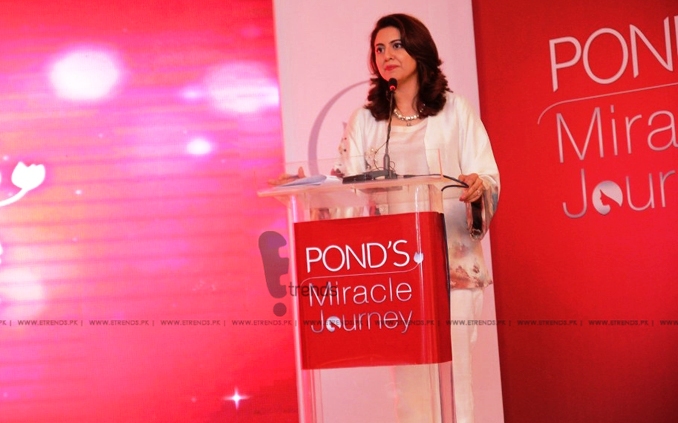 Journalist Sidra Iqbal hosted the event
The 2015 launch started off with a warm welcome from journalist Sidra Iqbal, the host for the evening, who acknowledged and thanked all the Miracle Mentors for playing their role in portraying a positive image of Pakistani women and becoming a part of the Pond's Miracle Journey. According to Sidra, a woman has numerous miracles in store for her every day, be it the perfect application of an eye-liner, the ideal husband, or even matching shoes to go with her outfit, which all lead up to the biggest miracle of all: the miracle of life. Whether she is a lawyer, a model, an actress, or even a homemaker, a woman can work her magic if she sets her heart on something, she said.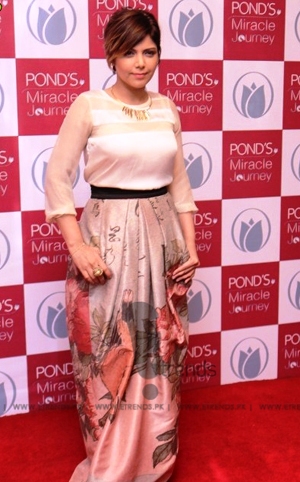 Raheel Pasha, Marketing Director Unilever Pakistan, was the next person to address the audience. He promised to make Pond's Miracle Journey a movement which will help Pakistan promote a positive image of its women and make them proud, evoking thought and empathy in all the people it reaches. Momina Duraid, C.E.O of Hum TV's production house, 'Moomal Productions', followed suit and expressed her gratitude towards the Pond's team for honoring her as one of the Miracle Mentors. She expressed her view that "hum auratain hi auraton ki dushman hoti hain (women are their own worst enemies)", and gave examples from her own life to inspire other women. Refuting the typical image that exists amongst Pakistanis about the relationship between a woman and her mother-in-law, Duraid discussed how her own mother-in-law had been a constant source of encouragement for her, and remains her personal mentor. Defining beauty as intelligence and the ability to give back to the community, Duraid took leave from the stage with the hope that Pond's Miracle Journey would grow to be a matter of pride for Pakistan by celebrating its unsung heroes.
The stunning Nadia Hussain walked up on stage in her flowing black gown to narrate her own journey as a mother and a professional woman. The model expressed special gratitude towards her mother and her aunt, Tina Sani, for being her mentors and leading the perfect examples for her to follow. Hussain laid great emphasis on the roles that men play in the lives of Eastern women, and urged all the women present to teach their sons to respect women and treat their daughter-in-laws the way they expect to be treated by their own in-laws.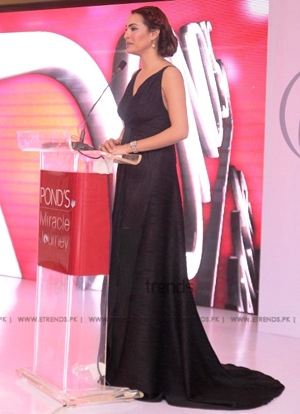 Nadia Hussain graced the stage in a flowing black gown
As the evening approached its end, Sidra Iqbal invited Mr. Asanga Ranasinghe, VP Marketing at Unilever Pakistan, to distribute the Miracle Mentor plaques to the ten women. Ranasinghe highlighted, "The Pond's Miracle Journey aims to provide inspiration as well as appreciation for the soft strength, courage and determination of women across Pakistan. As we asserted at the launch in 2014, this is not a brand campaign for Pond's, but is rather a movement that we hope will contribute to Pakistani women looking and feeling good, and getting the most out of their lives."
Lastly, the audience welcomed with a loud round of applause an artist who is confined to a wheelchair but enjoys the luxury of a truly free spirit and mind, Muniba Mazari. Narrating the story of her accident seven years ago which left her as a paraplegic, Muniba Mazari inspired the listeners by asking them to remind themselves that "I am the hero of my own story", and gave them the courage to recognize their abilities regardless of their disabilities, and shine through. The presence of her mother and four-year-old son made her story even more beautiful to witness.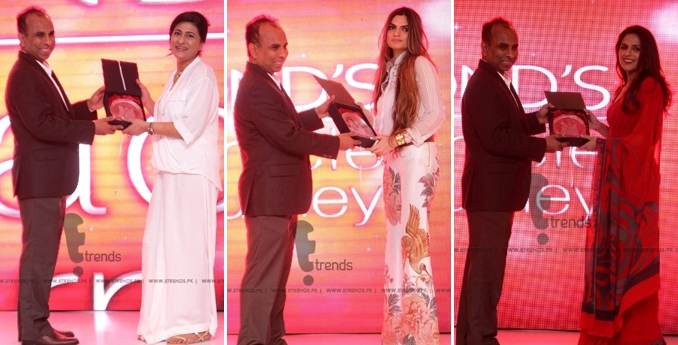 (l-r) Saba Hamid, Shehla Chatoor and Dr. Mehnaz Naveed Shah receiving the Miracle Mentor plaques
The launch of Pond's Miracle Journey 2015 concluded with the promise of initiating similar events in the near future and recognizing the inward and outward beauty of Pakistani women. The movement has now left each of its mentors with a task of selecting ten Miracle Women, the intention being to identify a batch of one hundred women who are renowned in their chosen professions whilst also successfully managing their personal lives.
You may also like: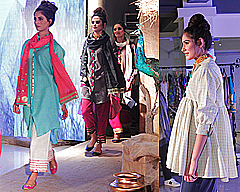 From the Desert to the Ramp: 'Taanka' at PFDC's Fashion Active Show and Exhibition
(November 21, 2016)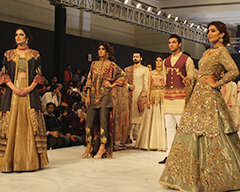 PFDC L'Oreal Bridal Week: Day 2
(September 30, 2016)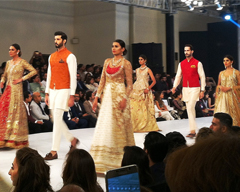 PFDC L'Oreal Bridal Week (PLBW) Kicks Off in Lahore
(September 29, 2016)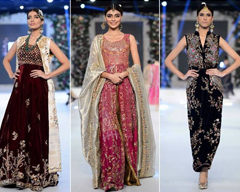 PFDC L'Oréal Bridal Week 2015
(September 22, 2015)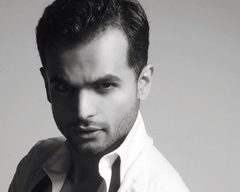 A Fashionista in Pakistan
(August 04, 2015)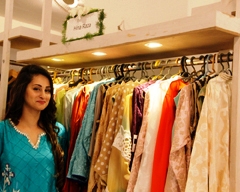 Multi-Designer Eid Exhibition at the Fashion Pakistan Lounge
(July 09, 2015)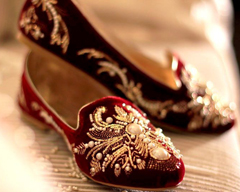 CHAPTER 13: Funky Handcrafted Shoes
(July 08, 2015)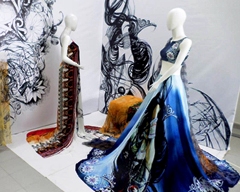 PIFD Thesis Display 2015
(June 16, 2015)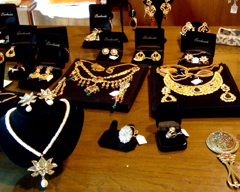 Persian Nights - The Timeless Saga
(June 10, 2015)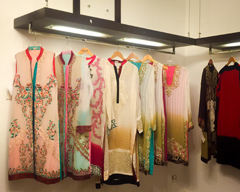 House of Zunn Comes to L'atelier
(May 29, 2015)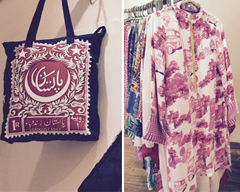 Maheen Khan's Gulabo Fashion Exhibition
(April 20, 2015)

Fashion: Where Traditional Meets Avant-Garde
(July 11, 2012)