Restoring Pakistan's Linguistic Heritage
Written by: Syed Hashir Ali
Posted on: June 15, 2017 |

Comments | 中文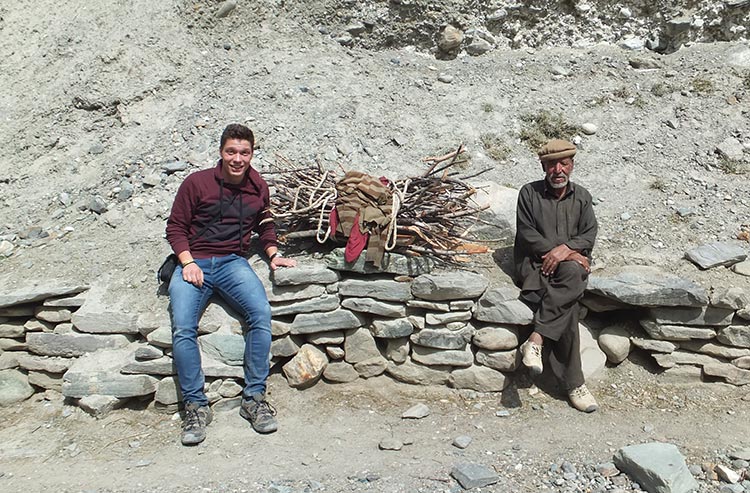 Nils Haveresch with a local in the Northern Areas of Pakistan
In a postcolonial state like Pakistan, it is important to maintain the cultural and linguistic identity of its people. There seems to be global consensus on the necessity of teaching children in their mother tongue, or the regional language, in primary school. This is particularly important in a country such as Pakistan, where at least 70 languages are spoken. The national language and the unifying factor in the federation, Urdu, can be the second language, while English, the international language, can be introduced at the secondary school level. This would help Pakistanis retain their rich linguistic and cultural diversity, and facilitate early educational attainment of children.
A flawed education system and language policy in Pakistani schools has resulted in many of our regional languages becoming endangered. A recent nationwide survey of 2,136 students revealed an overall low competency and negative attitude towards regional languages in Pakistan. The most endangered dialects are now spoken by only a few hundred people, such as Domaaki, an Indo-Aryan language confined to a handful of remote villages in northern Gilgit-Baltistan. Even regional languages spoken by tens of millions, such as Sindhi and Punjabi, are losing popularity. The dominance of English in the country's best schools is proving to be a barrier to quality education for all, except a small elite.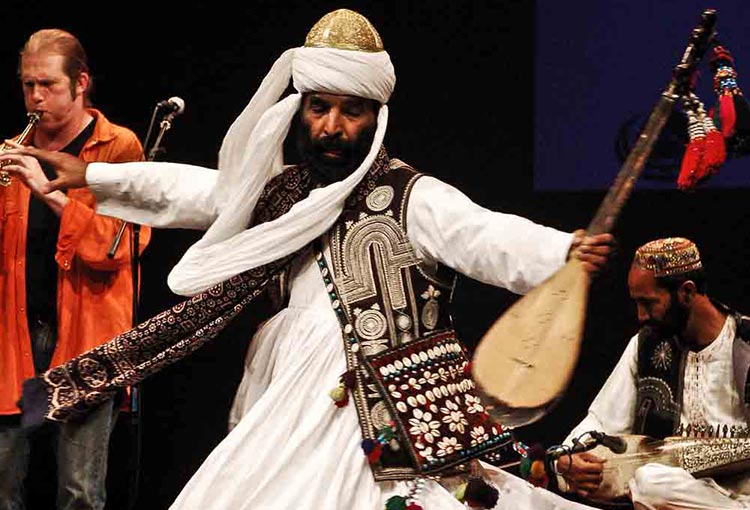 Baloch folk singer Akhtar Chanal Zahri (source: Ishraqi)
In order to get a neutral perspective on our local languages, we decided to ask a few foreign students who were visiting Pakistan to describe their experience here. Our first respondent (who has asked to remain anonymous) was a college student from Bremen in Northwestern Germany. She is doing her Bachelor's in South Asian Studies at Heidelberg University, and recently visited Pakistan as an exchange student. She learned to read and write in Urdu and Farsi at the Lahore University of Management Sciences (LUMS), and took calligraphy classes at the Naqsh School of Arts. She was amazed to discover that while German is the only major language spoken in her country, most people in Pakistan grow up to be bilingual or trilingual. After being exposed to classical works by Mir Amman, Ramchandra, Zauq, Zafar, Momin, Ghalib, Mir Anis, Mir Taqqi Mir, Iqbal, Sir Syed Ahmed Khan, Nazir Ahmad, Manto and many others, she soon began to appreciate the poetic beauty of Urdu. However, she also noticed that Pakistanis, although very proud of their nationality, were not as appreciative of a language as deep and rich as Urdu. She was surprised to discover that many students in Lahore believed that Punjabi and Urdu were "old-fashioned", and not particularly suited for use in modern times.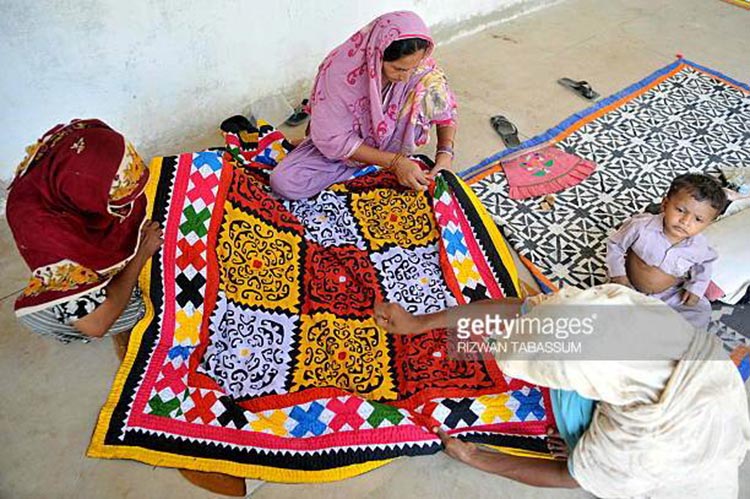 Handmade Ralli (Sindhi quilt) (source: Getty Images)
Nils Haveresch, who grew up in Dortmund, Germany, visited Pakistan in August 2016. He had heard mixed views about the country, and wanted to experience it for himself. Nils was fascinated to see the devotion of many Pakistanis towards their faith. He was also amazed by the fact that in a university setting, he could easily find people who spoke Urdu, Punjabi, Siraiki, Balochi, Pashto and Sindhi, sitting at the same table and conversing in Urdu, their lingua franca. Nils discovered the elegance of Urdu, Punjabi and Farsi through Qawwali. In Germany, he used to read subtitles on YouTube as he listened to Qawwalis; however, during his stay in Pakistan, he decided to learn Urdu from a private tutor. He was also fascinated by the hospitality of the people, the flavourful traditional food, and the majestic Northern Areas.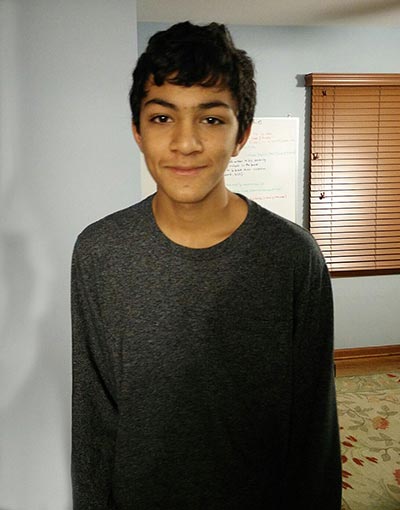 Zakee Imam from New Jersey
Zakee Imam, an American student who traces his ancestry to Sindh, also visited Pakistan recently. Imam is a second-generation Pakistani-American who speaks English, Mandarin Chinese, and a little Spanish. He is also learning to speak Urdu. Growing up in New Jersey, he did not find many opportunities to learn Sindhi; however, he had always been amazed by the history and richness of the language. He felt some kind of affinity with Sindhi and the culture of Pakistan. Hence, he decided to visit the country to try and learn more about it. He visited his hometown and spent quite some time with the locals. He noticed the close-knit families which acted as a support system for people during difficult times. He also realized that although a large segment of the population was uneducated, they were less materialistic as compared to most people he encountered in the US.
Perhaps Pakistan can look to other nations that have been successful in promoting linguistic diversity. Switzerland is often cited as a success story in this regard, as it has enacted legislation to safeguard and promote its diversity. It has four widely spoken official languages: German, French, Italian and Rhaeto–Romanic (Romansh). German is the first foreign language taught at schools in French-speaking Switzerland, while French is the first foreign language taught in Italian-speaking areas. Pakistan could benchmark such policies and establish a similar framework in different regional schools.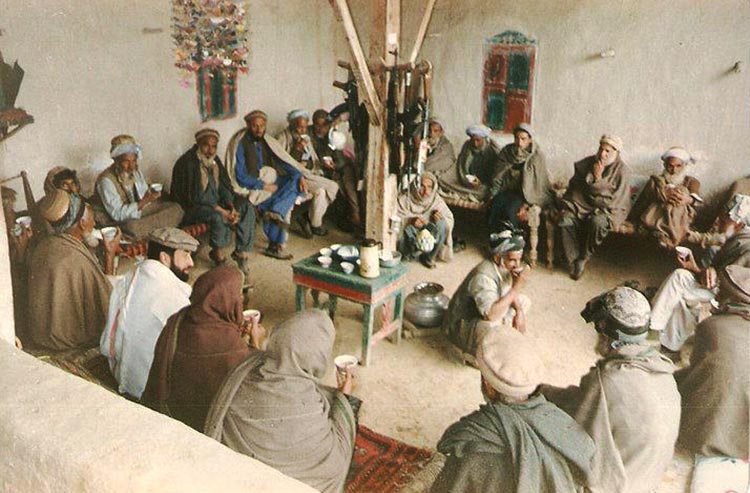 A typical Hujra (meeting room) of a Pashtun house (source: FATA Research Centre)
It is about time that our government reformed the policies inherited from British India, so that our future generations better reflect our multilingual identity, and take ownership of our rich and diverse cultural heritage.
You may also like: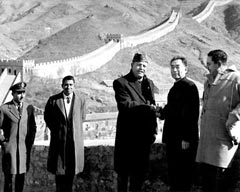 From People to People, Pakistan-China Relations since 1965
(December 12, 2017)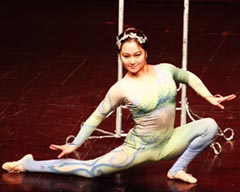 Rhythm of Liaohai Gala at PNCA, Islamabad
(December 08, 2017)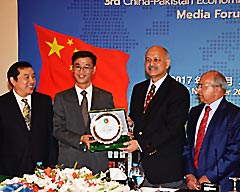 3rd CPEC Media Forum, Islamabad
(November 28, 2017)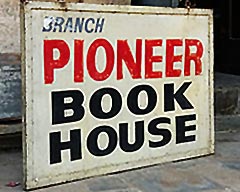 Pioneer Book House, Karachi
(November 24, 2017)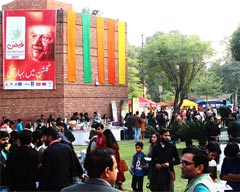 Faiz International Festival 2017
(November 22, 2017)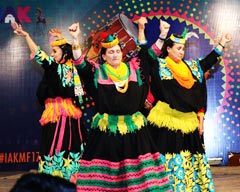 Lok Mela comes to Karachi
(November 17, 2017)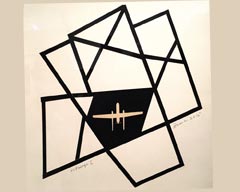 Writing Partition in Urdu
NYU's Urdu Conference
(October 13, 2017)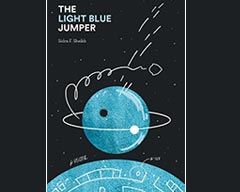 Book Review: The Light Blue Jumper by Sidra F. Sheikh (First Pakistani science fiction novel)
(October 02, 2017)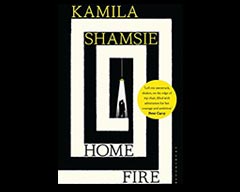 Book Review: Home Fire by Kamila Shamsie
(September 07, 2017)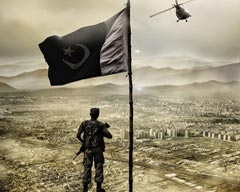 Pakistan's Armed Forces face challenges in 2017 with a New Confidence
(September 05, 2017)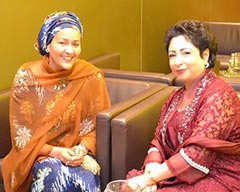 August 14 celebrations at the UN with the Sachal Orchestra
(August 15, 2017)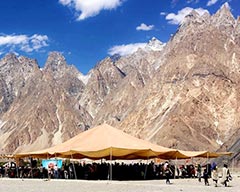 FACE Mela 2017, Passu
(August 10, 2017)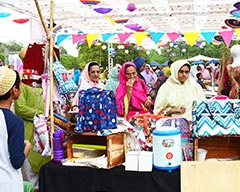 The Bohra Bazaar, Karachi
(August 07, 2017)