Shehzad Ghias Shaikh & Friends – Stand-Up Comedy Festival
Written by: Hareem Zafar
Posted on: July 13, 2017 |

Comments | 中文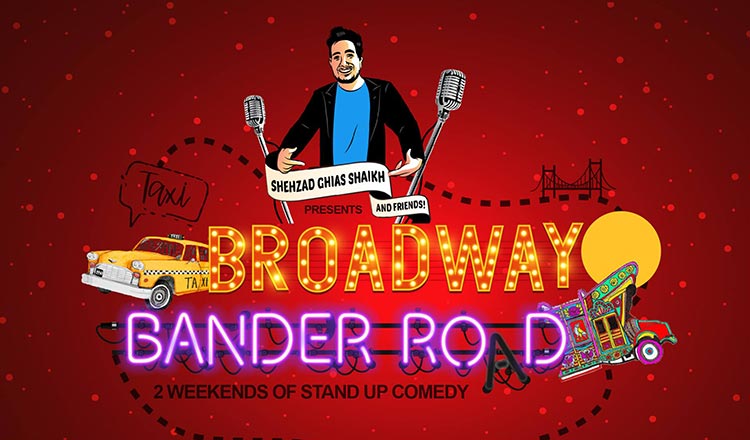 Poster of the SGS and Friends Stand up Comedy Festival
There is a famous saying, 'A good laugh and a good sleep are the two best cures to anything,' and this fits right in with the humour hungry Pakistani public. Since social media and news channels are being flooded with heinous incidents and grievous tragedies, the people of Pakistan crave for doses of laughter and grab on to every opportunity they get!
It is truly wonderful that the comedy culture in Pakistan seems to be thriving, particularly the stand-up comedy circle. Amidst a plethora of young and dynamic stand-up comedians, there is one talented artist who stands out, with his slapstick humor and bone tickling anecdotes. Yes, I am talking about the talented Shehzad Ghias Shaikh, also known as SGS, who has been performing stand-up comedy in Pakistan and the US for the past 7 years.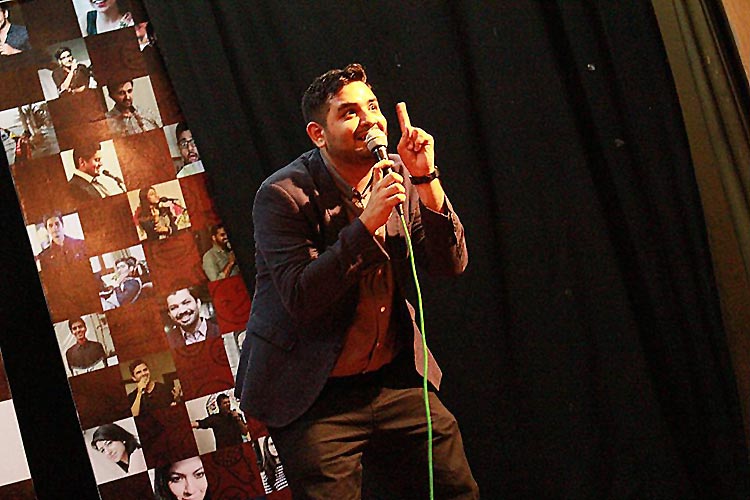 Shehzad Ghias Shaikh
Last two weekends witnessed one of Pakistan's finest stand-up comedy festivals, with the funniest comedians. Titled, 'SGS and Friends - Stand-up comedy festival,' the show was a 6 day event which spanned over 2 weekends at Pakistan American Cultural Centre (PACC) Karachi. The show was organized in collaboration with Stand-up Pakistan and Cogito Productions, supported by the U.S. Embassy in partnership with the Pak U.S.Alumni Network (PUAN).
The show was headlined 'Broadway Bander Road' and was produced by Shehzad Ghias Shaikh himself. The name and reputation alone were enough to attract a massive number of youngsters. I attended the show on July 8th (Saturday) and can honestly say that I laughed my heart out. Honestly, I haven't laughed like that, in a very long time! Shehzad sure knows how to keep the audiences engaged, by hilariously touching upon relatable Pakistani topics. Furthermore, with a lineup featuring LOL Waalay, Osama Sami and Akbar Chaudhry, the audience came in with high expectations and the show definitely delivered!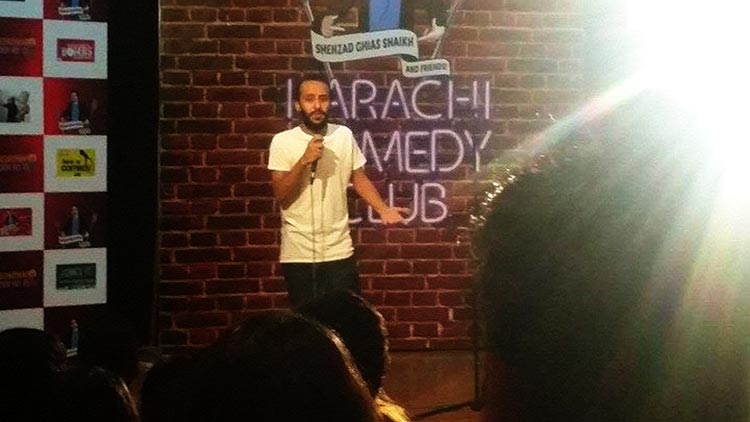 Syed Osama Sami from LOL Walay
People kept pouring in till the last minute, but the organizers were punctual in starting at exactly 8 pm. The show kicked off with Jaffer Shah's hilarious take on Dhinjak Pooja's latest song. The host for the day was celebrity comedian and singer, Taimoor Salahuddin (aka Moroo) whose on-point character impressions and funny punch lines kept the mood lively.
Jaffer Shah was followed by 2 new aspiring comedians, Taha Khan and Sameer Nadeem, who were quite good considering this was their first time.
Next up were LOL Waalay, starting with Syed Osama Sami, who launched into a humorous discussion regarding the biggest dilemma of his life - his short height. He referred to himself as 'chota', mourned his inability to attract girls, and the audience helplessly laughed at his self-deprecating humor.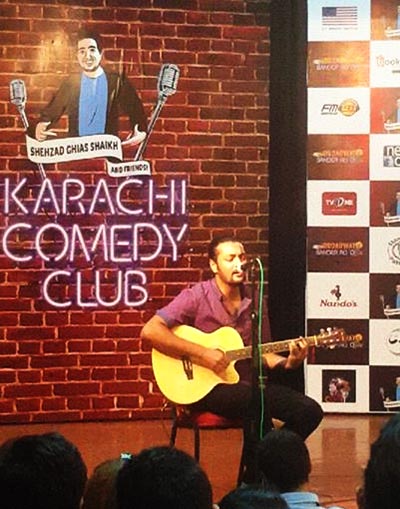 Akbar Chaudhry from LOL Walay
Akbar Chaudhry took it up a notch with his ingenious rendition of the song 'Hotel California,' as 'Hotel Quetta Sufian.' The funny lyrics, sarcastic tone and interjected guitar notes made for just the right kind of humour.
The last and final act of the night was SGS himself, and he left amidst roars of laughter and hoots. While the rest of the acts were short, lasting up to 10 minutes, Shehzad's performance was the longest and by far the most entertaining.
His spontaneous punch lines revolved around the theme of "Racism is Evil" since he was promoting love and peace for all. He began with sharing personal anecdotes of the misadventures in his love life, and then joked about his parent's reaction to his decision of going for a Masters in Theatre, after they had paid 30 lacs in fees to LUMS.
His funniest bit was improvisational, where he engaged with the audience on the topics, "What if Game of Thrones happened in Pakistan" and "The Red Wedding." His jibes on PIA flights, how Americans react to his name (Ghias-Gayass) and jokes about school, left the audience teary eyed.
Shehzad ended the night on a very thoughtful note- he highlighted an incident from his life in Brooklyn, where he is misconstrued as a terrorist, while he considers Brooklyn residents as hoodlums. In reality they are all normal residents of USA, reiterating that "Racism is Evil."
My only criticism from the night is regarding how an audience member was poked fun at for being overweight. Considering that the topic was racism is evil, one should not forget that body shaming is yet another evil.
Nevertheless, Shehzad got a standing ovation at the end of the night with the audience applauding, cheering and hooting. Everyone left with bright faces and big smiles, reflecting on the success of the show and the superbly talented team. Hats off to these guys for a refreshing laughter overdose!
You may also like: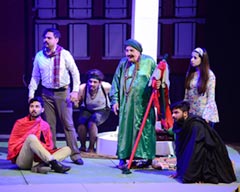 Theatre Review: Charing Cross - A Witness to Changing Times
(February 02, 2018)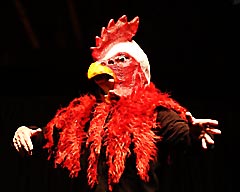 Rafi Peer International Puppet Festival 2018
(January 23, 2018)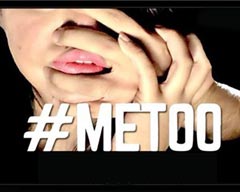 Theatre Review: #MeToo by BlankPage Productions
(January 12, 2018)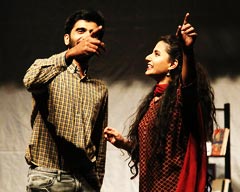 Theatre Review: Bol Kay Lubb Azad Hain Teray
(December 21, 2017)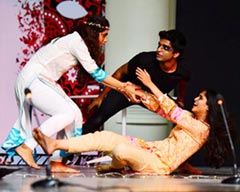 The Fringe 2017 – Intra-IBA Theatre Competition
(December 15, 2017)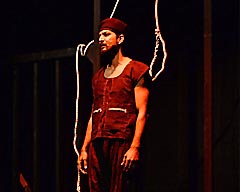 Theatre Review: Ajoka Theatre's 'Intezaar'
(November 30, 2017)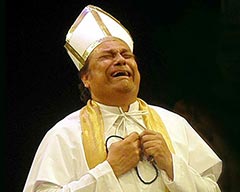 Theatre Review: 'Yahudi ki Larki' by NAPA at National Theatre Festival 2017
(November 02, 2017)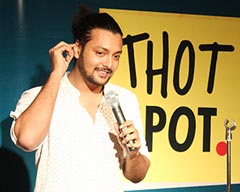 Bachay Panch Hi Achay (5 Kids are Enough) - A Saturday Night Comedy Show
(October 17, 2017)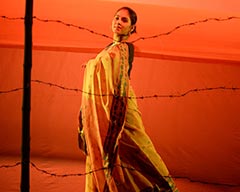 Ajoka Theatre's 'Shehr-e-Afsos - A City of Sorrow'
(October 13, 2017)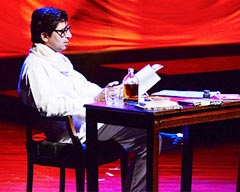 Theatre Review: 'Kaun Hai Yeh Gustakh' - Ajoka's Play about Manto
(October 12, 2017)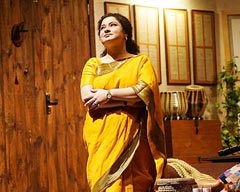 Theatre Review: 'Mushk - Fragrance' in Lahore
(October 10, 2017)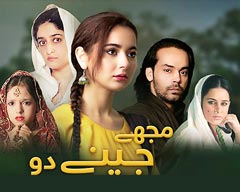 Drama Review: 'Mujhay Jeenay Doh'
(September 22, 2017)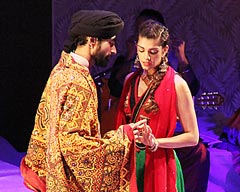 Heer Ranjha – Retelling Kaifi Azmi's Script in an Urdu Musical
(September 11, 2017)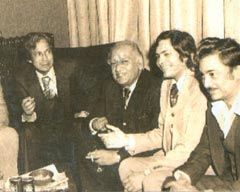 70 Years of Theatre: A Flashback Through the Ages
(August 30, 2017)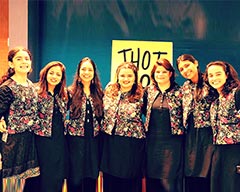 'The Khawatoons' Celebrate their First Anniversary!
(August 02, 2017)