Shacking up with Food at Purple Junction!
Written by: Aiza Azam
Posted on: February 04, 2014 |

Comments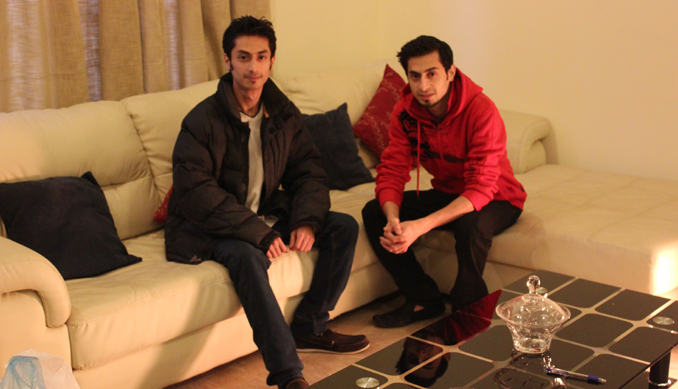 Descended from Pathan and Turkish blood, and boasting a culinary heritage that combines cuisines from the Middle East, South India and Central Asia, Sameer and Numair are bringing healthy, home cooked food to the capital in a big way: the Food Shack way.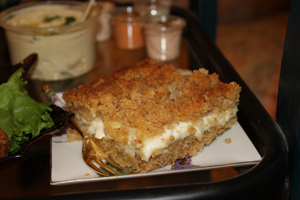 Kunafa
Branching out from the parent entity Purple Junction, Food Shack opened as recently as mid December 2013, but it already has a loyal customer base that is expanding as you read. With a menu featuring beef burgers loaded with the choicest cuts, shawarmas of delectable chicken wrapped inside soft pita bread, Kunafa interlaced with luscious cream that's thick and still feels light, and the most authentic tasting Hummus that begs you to remember the Arabian desert, the first-time eater has trouble justifying going elsewhere. The delicious food alone doesn't make that choice for you; it's also the low prices, and the fact that every dish is made from scratch in the healthy confines of their home kitchen, under direction from Head Chef Mrs. Manzoor Khan.
In answer to my question of how it all started, I'm told, "With a website for an Afghan company called Wahid Wahidi." But we come to that a little later.

Tasting menu prepared for Youlin
Sameer and Numair moved back to Pakistan for good about eight years ago. They'd lived in Dubai as children and had spent their high school years in Canada. When they moved to Islamabad they felt that the city, in stark contrast to Lahore and Karachi, did not afford much variety of reasonably priced eateries, particularly if you got hungry at an unconventional hour late at night. The lack of real choice made them consider providing it themselves. "We thought about what kind of food we could offer and what would appeal to people; and while having decent menu options was key, the one thing we wanted to focus on was a quality product at affordable rates. So it was about combining great food with great prices."
Purple Junction was already up and about at this time, having been launched in June 2013 with money Sameer made from the website he designed for Wahid Wahidi. Described as 'Your junction for all art!' Purple Junction specializes in custom ordered T-shirts, posters and wall hangings. You sit down with the Purple Junction team to discuss or show them precisely what you want made and they will recreate it on your medium of choice. When they began, advertising was done entirely on social networking websites and by word of mouth, but a regular clientele picked up rapidly. The foundation for Purple Junction and the projects that followed lies in a love of art in all its forms. Food seemed the next logical direction to take, particularly because they believed they could offer what the city didn't yet have.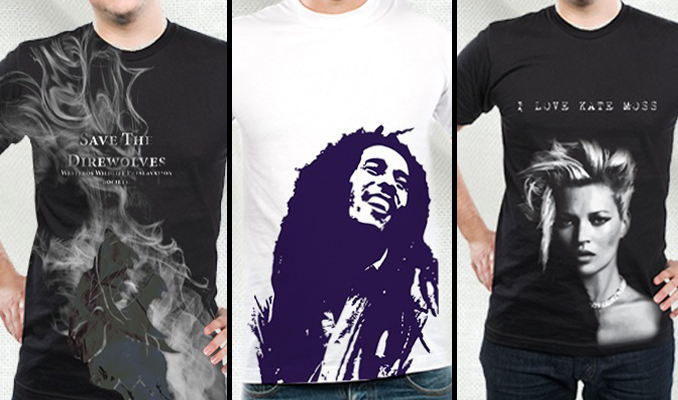 Their recipes, right down to the sauces (the mint chutney and spicy mayo dip are highly recommended!) are entirely original; family secrets, if you will. Mrs. Manzoor had studied culinary arts from "all over the world", as her sons put it; so in crafting the menu, they drew on her experiences from living in Saudi Arabia and Dubai, the training for desserts that she had undergone in Australia, and the South Indian food which was her own mother's native cuisine. The team wanted to begin initially on a select menu with a Middle Eastern accent. With Rs. 30,000 worth of groceries and another 14k for printing flyers, Food Shack was born.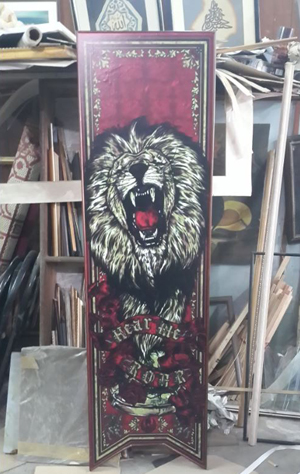 Purple Junction artwork
The brothers stocked menus at the D Watson chain in the city and told their friends about the venture. Here, Numair credits a loyal base of close ones who helped spread that initial word. "We'd get them to try our food in the beginning, but the reason they stayed and then kept coming back was because they genuinely enjoy what Food Shack is producing." With all ingredients coming in fresh daily, and recipes honed according to customer feedback, business is brisk.
Sameer deals with customer orders and runs the social media; Numair takes on delivery and spreads the word through his personal social network. The only drawback they feel is that they have a small team at present. In addition to the assistant chef from Dubai and a kitchen helper or two, it is entirely a family outfit. A number of times, they've even had to decline taking orders from insistent customers because they don't want to sacrifice quality for quantity. They take pride in the fact that they've never lost a customer. "That's a testament to the food we're making; people have been promoting our food on their own because they believe in it!" Sameer enthuses, and Numair agrees, "Our experience is that people here are very discerning about what they eat; they have genuine appreciation for healthy, quality food."
Sweet Edge, the official dessert arm of Food Shack, will be launched soon. The planned menu features cakes and cupcakes, traditional Middle Eastern desserts like Ligamat, Tulumba and Basbousa, and a rather interesting variety of cookies.
What else are they planning on doing?
With Food Shack, they're now considering moving to a proper outlet and would like to gradually expand the menu to include Mexican, Turkish and Kashgari food as well. At present though, they're in discussions with a certain educational institution for a project that will incorporate learning with a healthy food menu, as well as an international airline carrier for their in-flight food service!
But the overall direction, the end goal they explain, is essentially a cultural enterprise that incorporates aspects as varied as films, art, theatre, and even body care products. But that's quite a ways down the line, they say, and right now they want to focus on improving and expanding the projects on hand. What really stands out is their creativity and the passion with which they're pursuing their ideas.
You may also like: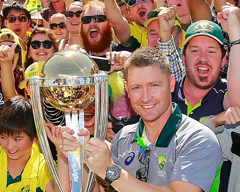 Australia Pulverizes New Zealand to Bag World Cup 2015 Trophy
(March 30, 2015)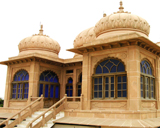 The Undying Grandeur of the Mohatta Palace Museum
(March 29, 2015)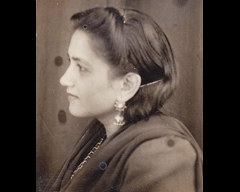 Ada Jafarey: A Tribute
(March 27, 2015)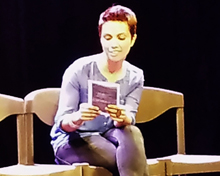 Me, My Mom & Sharmila: Fawzia Mirza and the Brown Woman
(March 26, 2015)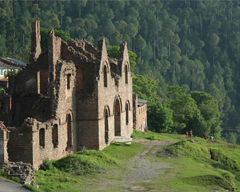 Silk Road: The Picturesque Mansehra and Abbottabad-VI
(March 25, 2015)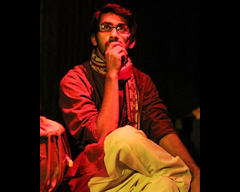 Azeem Hamid and the Independent Theatre Company
(March 25, 2015)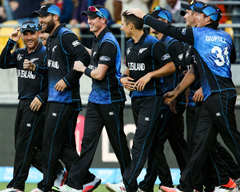 New Zealand to Choke South Africa and India to Overpower Australia?
(March 24, 2015)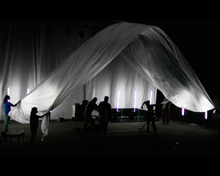 NAPA International Theatre Festival 2015: 'Among Fog'
(March 20, 2015)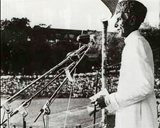 Pakistan Resolution Revisited
(March 20, 2015)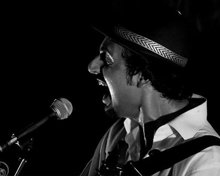 Faizan Tirmizi - The Ideology of an Aspiring Musician
(March 12, 2015)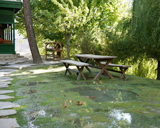 Hunza Valley: A Fine Balance between Tradition and Modernity
(March 10, 2015)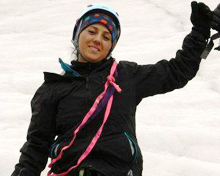 Samina, we are proud of you!
(March 06, 2015)