Shanghai
Written by: Mi Le
Posted on: July 30, 2012 |

Comments | 中文
City of Shanghai, China
Shanghai is China's most legendary city. In the 1920s and 1930s, it was the chic and romantic foreign business city that extended for miles. Now, it is an international metropolis whose economic development is the highest in China. And it is home to a "Shanghai Style" culture, the defining characteristic of which is that it opens to the outside and absorbs elements from other cultures in a multi-dimensional way.
Mi Le
Shanghai is a charming place. It is that part of China that first came into contact with western culture and lifestyle. It is also one of China's most developed regions. In modern times, Shanghai has been leading in fashion trends. The dressing and the hair styles of the local people, particularly movie stars, are usually followed by the whole country. The city also boasts advanced industry, famous for products of good quality and endurance. It was a matter of pride for Chinese people to use a product made in Shanghai.
Located in the Yangtze River Delta, Shanghai sits at the mouth of the Yangtze River. Its favorable geographic location makes it a great port city. In the 4th and 5th centuries, its inhabitants lived mainly on fishing. The city started to take form in 1292 and by the 16th century it had become China's cotton manufacturing and handicraft industry center. In 1685, when its population amounted to 200,000, Shanghai Customs was established. After 1860, Shanghai became one of the country's most important trading ports and a semi-colonial city with an unbalanced industry and commerce.
In 1949, Shanghai entered a new era. In the 50 years of development since then, its economic strength has magnified notably and great changes have rapidly taken place in the city. Shanghai is the country's biggest economic center and a famous historical and cultural city. Now, it aims to develop itself into an international economic, financial, commercial, and shipping center.
Shanghai has never stopped absorbing different cultures and economic elements by embracing these from all over the world. With this accepting attitude, a culture uniquely in "Shanghai Style" has developed in the city. The buildings in Shanghai exhibit a combination of Chinese and Western styles and form a unique "world's architecture expo." All genres of performances are displayed on Shanghai stages, be it local, western, opera or music, or ballet. Its music varies from local folk music "Zizhu Tunes" to festive "celebrating gongs and drums", from symphony to jazz. Its art embodies not only traditional Chinese painting and "Shanghai painting," but also ancient Greek sculptures and the oil painting from Florence. Its food provides all imaginable delicacies and a tea-drinking culture from every corner of China, in addition to flavors from cafes all over the world. Its everyday culture still maintains the traditional Chinese elements, and, simultaneously, it has taken in varieties of western culture which can be seen in all aspects of the local life, including marriage customs, funerals, food, dress, fashion, commutative manners, etc.
In the 1990s, with the opening of the Pudong area, a series of mind-blowing architectural projects have appeared and they are now tourist sites. Anyone who tours Shanghai will be keen on visiting the Shanghai Library, which is among world's top ten largest libraries; Shanghai Book Town, the 27 story building covering an area of over 40,000 square meters; the Oriental Pearl TV Tower, the tallest building of China, the Jinmao Tower; Nanjing Road Pedestrian Mall; Shanghai Museum; and the Shanghai Grand Theater.
You may also like: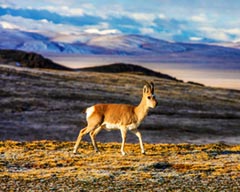 Hoh Xil: Kingdom of Wild Animals
(January 18, 2018)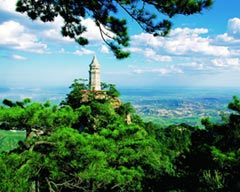 Panshan Mountain of Ji County
(January 11, 2018)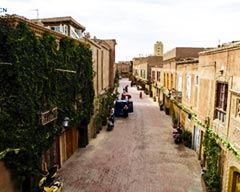 Stories from the Old Town of Kashgar
(January 04, 2018)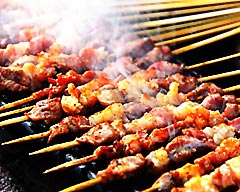 International Cuisine in Urumqi
(December 27, 2017)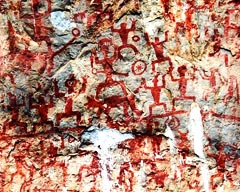 Zuojiang Huashan Rock Paintings, Guangxi
(December 19, 2017)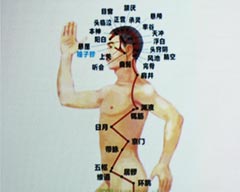 Seminar on Chinese Outlook on Life and Contemporary Value of Chinese Medicine
(December 15, 2017)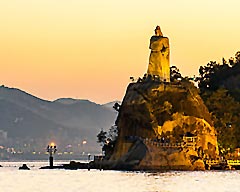 Gulangyu Island: The Island of Music
(December 13, 2017)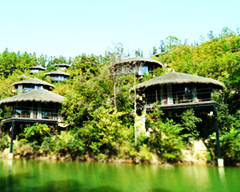 Mogan Mountain Farm Villas
(December 06, 2017)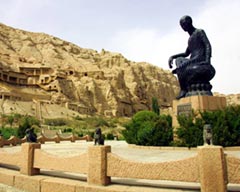 Kuqa: The Old Town on the Silk Road
(November 29, 2017)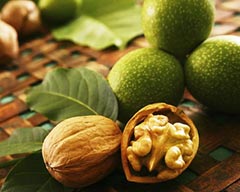 The Walnut Trees of Xinjiang
(November 23, 2017)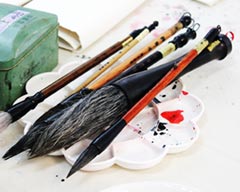 Chinese Ink-Wash Painting at China Cultural Centre, PNCA
(November 23, 2017)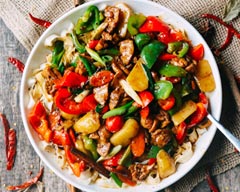 Famous Xinjiang Delicacy: Big-Plate Chicken
(November 16, 2017)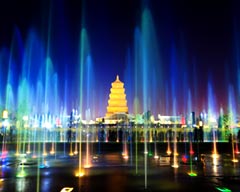 Shaanxi: New Glories on the Silk Road
(November 08, 2017)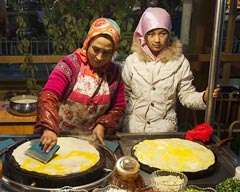 The Bustling Moyu Night Market
(November 01, 2017)