Innovative Filmmaking: 'The Letters of Mikael Muhammad'
Written by: Mashal Imran Sadiq
Posted on: January 12, 2016 |

Comments | 中文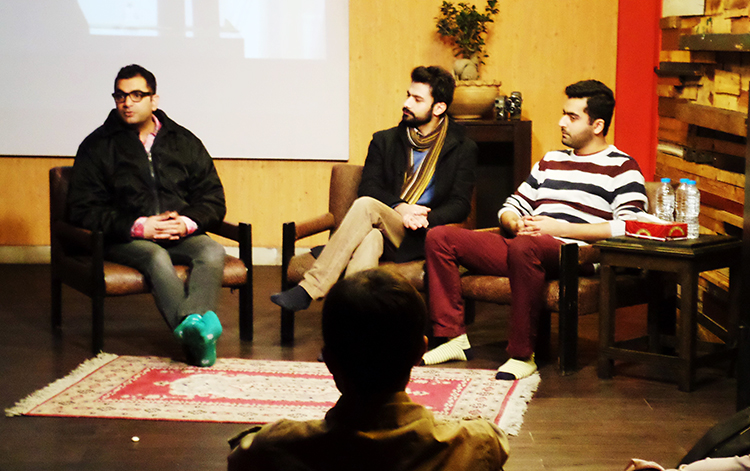 (l-r) Sarmad Khoosat, Umar Naru and Saim Sadiq
"A good film is made not with money, but with passion", said veteran actor and director Sarmad Khoosat, as he moderated a discussion with Saim Saiq and Umar Naru, two individuals who manifest this ideology, and collectively represent the future of Pakistani filmmaking. In an intimate gathering at the warmly lit Olomopolo Theatre of Lahore, the screening of Tamasha Movie Studio's short film, The Letters of Mikael Muhammad, generated a resounding applause from its audience as soon as the melody of Kor-a-Kaghaz marked the rolling of the final credits.
Directed by Saim Sadiq, a LUMS graduate who is currently studying filmmaking at Columbia University, this film went viral as soon as it was released online. Featuring the brilliant talent of young actors Umer Naru and Rasti Farooq, this twenty-minute venture is based on a series of letters written by Mikael to Zoya, but focuses on the first meeting between the two characters. Exchanging views on music, family, photography and literature, Mikael and Zoya seem destined to fall in love, until the plot takes an unexpected turn. These seemingly innocuous letters become a means of disclosing a dark secret, making the union of the two characters tragically impossible. This short film is a visual experience worth remembering; one that leaves the viewer thinking about it for long after it's over.
In conversation with Saim and Naru, Sarmad Khoosat praised the stunning subtleties in the story of The Letters of Mikael Muhammad, taking the viewer by surprise and giving an impactful message. Describing his approach to the direction of this masterpiece, Saim recounted the way budget constraints as a student forced him to create a plot that would be easy to shoot and manage – something that ultimately proved to be a blessing in disguise when he evaluated the response received by his film. His ultimate goal, however, was simply to create a film that was meaningful and touching. "The story is what matters at the end of the day, because nowadays we have talented young filmmakers who are able to shoot in extraordinary quality even on their iPhones", he said.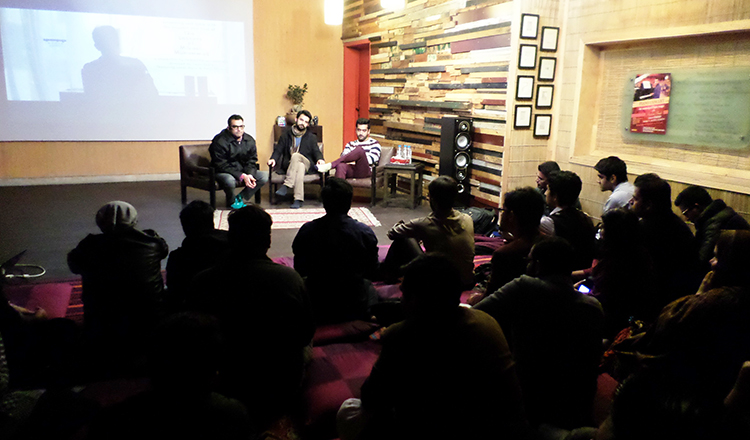 Representing a new brand of filmmaking in Pakistan, Saim repeatedly laid emphasis on the importance of commitment, honesty and passion as one approaches any creative venture, rather than mere reliance on expensive technology or funding that is generally deemed imperative for any film's success. From an actor's perspective, Naru reiterated how a weak plot can never hide amidst superficial effects and lighting. In playing the role of Mikael, his primary goals were to deliver meaning in every shot as well as build genuine chemistry with his co-actor.
Taking questions from the audience, the duo along with Sarmad Khoosat mutually expressed dissatisfaction with the current state of filmmaking as an academic field in Pakistan. "The biggest flaw with our education is the narrow-mindedness; you can't simply hand cameras to anyone who is interested in filmmaking and train them to be a director", Khoosat said.
The team gave a holistic breakdown of several ingredients that made a fine film, including a coherent script, great actors, and effective cinematography. Using his experience at Columbia, Saim was able to point out flaws and errors in his own film, thus winning the hearts of those present for his maturity to critique his own work. The wonderful session ended on a high note, as Sarmad Khoosat exclaimed, "If Saim comes to me with a finished script after graduating, I promise to produce his film!"
Indeed, this promising effort serves as another beacon of hope for the slowly but surely rising film industry of Pakistan, and inspires a rethinking of current standards of cinema as an educational and professional field.
Link to the film: https://www.facebook.com/TamashaStudio/videos/1647680588782211/?video_source=pages_finch_main_video&theater
You may also like: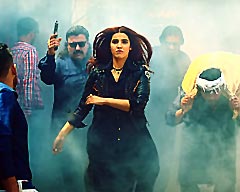 Film Review: Parchi
(January 08, 2018)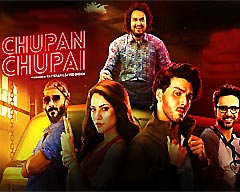 Film Review: Chupan Chupai - A Comedy of Literal Errors
(January 03, 2018)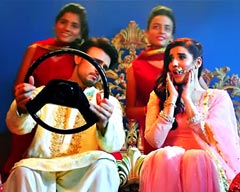 Parchi: Redefining Music Videos
(January 01, 2018)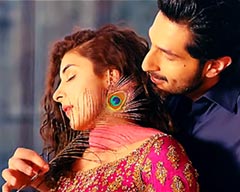 Film Review: Rangreza
(December 26, 2017)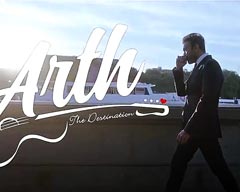 Film Review: Arth - The Destination
(December 22, 2017)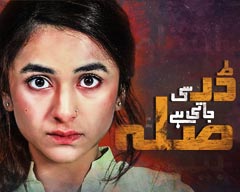 Drama Review: Dar Si Jati Hai Sila
(November 20, 2017)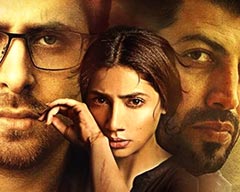 Film Review Verna: hell hath no fury as a woman scorned
(November 19, 2017)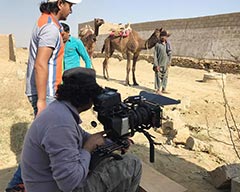 Farhan Alam: Director of 'Saawan', Pakistan's Nomination for the Oscars
(September 28, 2017)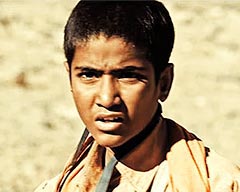 Film Review: Saawan
(September 19, 2017)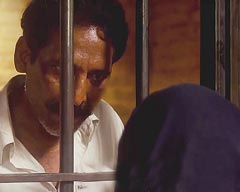 Film Review: My Pure Land
(September 18, 2017)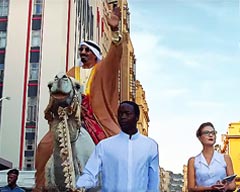 Film Review: Na Maloom Afraad 2 - Forgettable, If Not a Complete Failure
(September 05, 2017)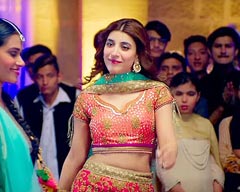 Film Review: Punjab Nahi Jaungi
(September 03, 2017)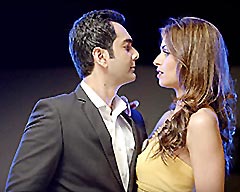 Film Review: 'Chain Aye Na,' - What true love is not!
(August 17, 2017)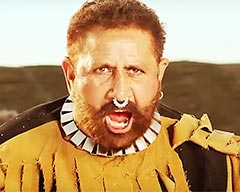 Film Review: Geo Sar Utha Kay
(August 15, 2017)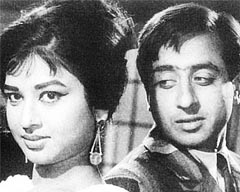 70 Years of Changing Tides in Pakistani Cinema
(August 01, 2017)