Silk Road Celebrities Visit Xinjiang: Experiencing an Inclusive and Progressive Xinjiang
Written by: Guo Feng
Posted on: December 07, 2016 |

Comments | 中文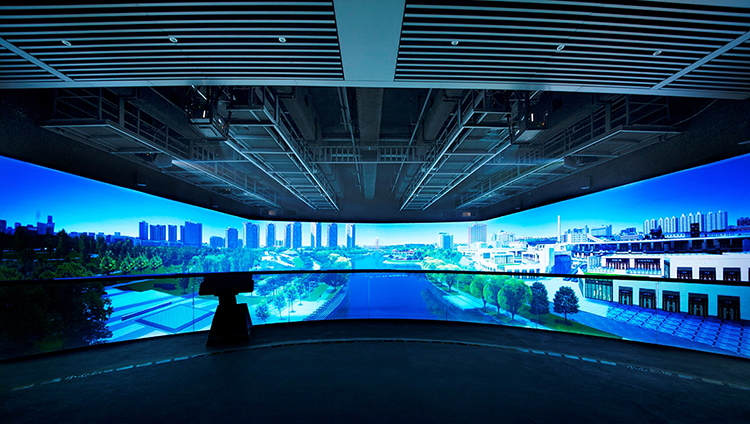 Karamay Municipal Museum of Science and Technology
On September 30th, the third session of the activity named "A Visit to China by the Silk Road Celebrities" came to an end, which impressed more than ten celebrities from five countries along the Silk Road, including Turkey, Germany, Egypt, Jordan and Afghanistan, personally experiencing Xinjiang's rich historical and cultural heritage, and participating in making Xinjiang delicacies through their rich and colorful trips in the region.
The "Visit to China by the Silk Road Celebrities" included a trip to Xinjiang Normal University, the Museum of Xinjiang, Xinjiang Academy of Social Sciences, as well as cities and counties of Turpan, Karamay, Manasi, Fuhai and Shawan. Also included were visits to local historical and cultural preservation, national-level community and city development projects. The group also had a dialogue with local people from all communities and ethnic groups of Xinjiang, experiencing their true life and ideas.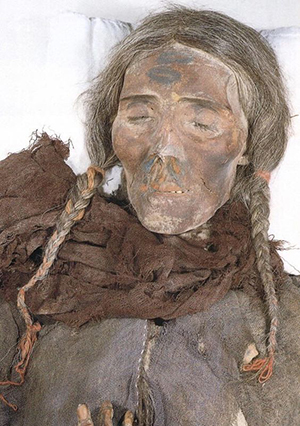 Tarim Basin Mummy - one of many mummies discovered in Xinjiang (source - Pinterest)
On September 23rd, the celebrities arrived in Urumqi and paid a visit to the Museum of Xinjiang Uygur Autonomous Region, including the exhibition hall of Xinjiang historical relics, Xinjiang ethnic customs and Xinjiang ancient mummies. Arif Erdogan, the chief adviser of Turkey's foreign minister, paid great interest in Xinjiang's cultural diversity. He said: "Exhibited here are cultural relics of ancient Rome, ancient Persia and ancient China, which proves that Xinjiang has been a crossroads of western and eastern culture since ancient times. Now Xinjiang is open and has been witnessing the harmonious life and development of all ethnic groups here, which is proof of its inclusiveness."
On September 26th, the ten celebrities visited Karamay City for its famous oil products. The celebrities visited Karamay Municipal Museum of Science and Technology, Karamay Data Center of CNPC, Black Oil Mountain and Karamay River, learning about how people in Karamay developed the city from a Gobi desert to a modern petroleum city through sheer hard work.
Ahshima Herreid, a journalist from an Egyptian newspaper, commented during his visit to the Municipal Science and Technology Museum: "it is amazing and unbelievable for local people that the Gobi Desert has been transformed into such a beautiful city. Egypt has a similar situation with oil and a harsh environment, but we haven't been able to construct a similar developed city, which is a big gap on the concept of building a petroleum city and pushes me to write out after I return home."
Danis Carlucci, Chief Editor and CEO of Pariwake News Agency from Afghanistan, gasped in admiration when he saw the Data Center of CNPC, admiring the disaster recovery system and cloud computing technology. "It is the first time that I have seen it; it offers a great opportunity of cooperation for Afghanistan and the development of its oil industry and other Silk Road countries."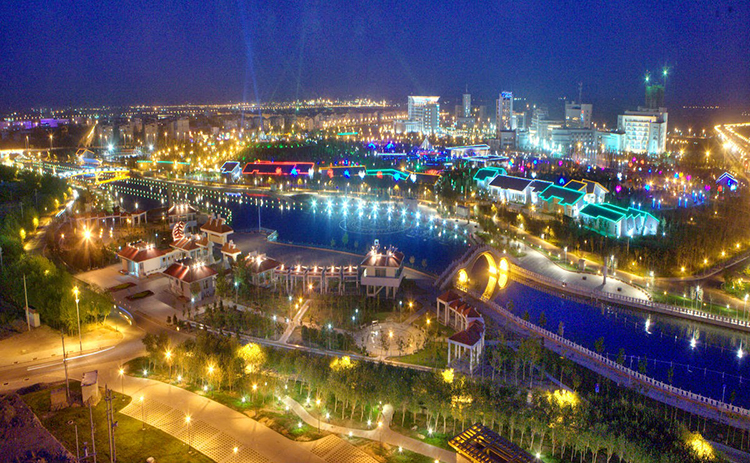 An aerial view of the Karamay River (source - China Tours Online)
On September 27th, the group came to Shawan County for its rural industrialization. The journalists visited the Alibaba Tacheng Industrial Zone at Shawan County, Ethnic Clothing Business Industrial Zone of Shawan County, and the Shawan catering industry. In the Alibaba Tacheng Industrial Zone, the staff explained to the guests how they sell local special goods around the world through the network. This attracted the attention of Gilani Szwarc, the general manager of Kabul News Television of Afghanistan. He said, "There are also some Internet businessmen in Kabul like these in Xinjiang, but this is the first time that I have witnessed Internet businessmen expanding their business to the rural areas, selling local agricultural products around the world and increasing the incomes of the local people, something that is worthy of my people's credit and learning."
At a store in Alibaba Tacheng Industrial Zone in Shawan Courty, the foreign guests began their procurement mode, red dates, walnuts, raisins…everyone got a couple of bags in their hands. "In Egypt I had heard that nuts from Xinjiang are very famous, and today I truly know why. I'd like to take some home for my family and friends." said Mych Mohamed, the director of Nile Television Station Egypt.
In the ethnic minority clothing business industrial zone, more than 30 women were making Kazakh garments. The special and exquisite workmanship with unique patterns and styles attracted foreign guests. Almut Chu, a senior reporter from Turkey Free Press attempted to put on a well-made lady hat on the head and took a selfie, planning to buy and take it home. "I like it because it has a very special ethnic touch. All workers here are from rural areas and many of them can make these at home, which is worth learning for the people of our country."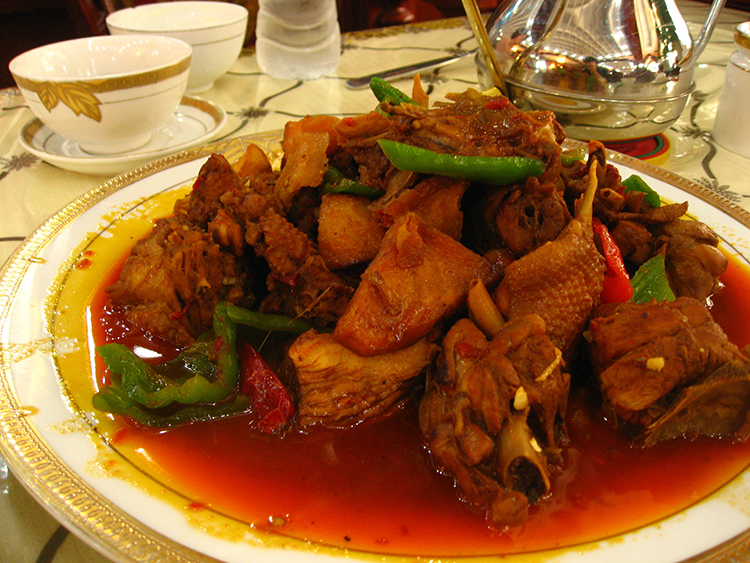 Da Pan Ji or 'Big Plate Chicken' (source - Silk Road Chef)
In the afternoon, the group went to a local chicken restaurant and tasted the authentic local delicacy, "Big Plate Shawan Chicken". Ashima Herreid and Nislin Abu Saleh, a Jordan television presenter, also learned how the delicacy was cooked. The food was highly praised by all members of the group.
The event was jointly organized by the Publicity Department of CPC Xinjiang Uygur Autonomous Region Committee, and China Radio International. It has received support from the Embassies of Turkey, Egypt, and Afghanistan in China. Through in-depth exchanges jointly exploring the local customs of the Silk Road sections in China and witnessing achievements in economy, culture, science and technology, they believe that it has enormous potential for collaboration on the "One Belt and One Road".
You may also like: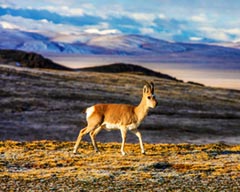 Hoh Xil: Kingdom of Wild Animals
(January 18, 2018)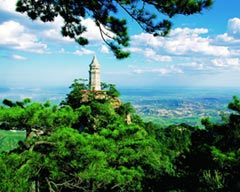 Panshan Mountain of Ji County
(January 11, 2018)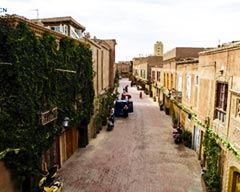 Stories from the Old Town of Kashgar
(January 04, 2018)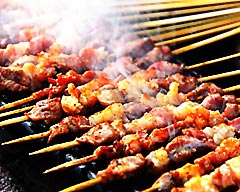 International Cuisine in Urumqi
(December 27, 2017)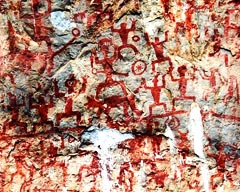 Zuojiang Huashan Rock Paintings, Guangxi
(December 19, 2017)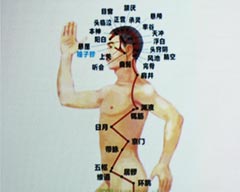 Seminar on Chinese Outlook on Life and Contemporary Value of Chinese Medicine
(December 15, 2017)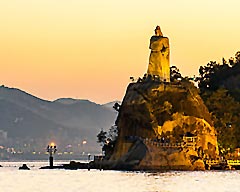 Gulangyu Island: The Island of Music
(December 13, 2017)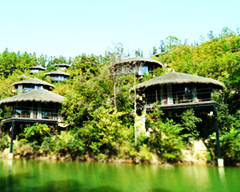 Mogan Mountain Farm Villas
(December 06, 2017)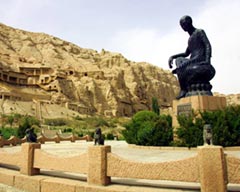 Kuqa: The Old Town on the Silk Road
(November 29, 2017)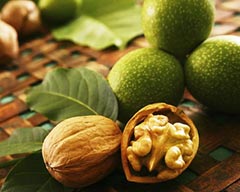 The Walnut Trees of Xinjiang
(November 23, 2017)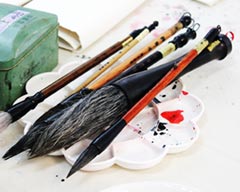 Chinese Ink-Wash Painting at China Cultural Centre, PNCA
(November 23, 2017)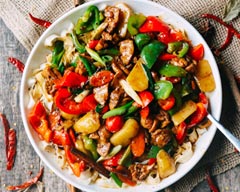 Famous Xinjiang Delicacy: Big-Plate Chicken
(November 16, 2017)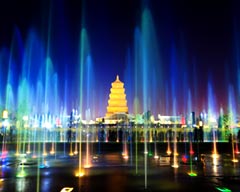 Shaanxi: New Glories on the Silk Road
(November 08, 2017)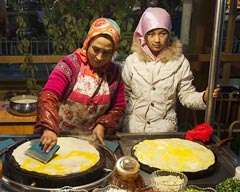 The Bustling Moyu Night Market
(November 01, 2017)