Summer Moods: Paintings, Prints & Calligraphy at Nomad Gallery
Written by: Sana Shahid
Posted on: June 17, 2016 |

Comments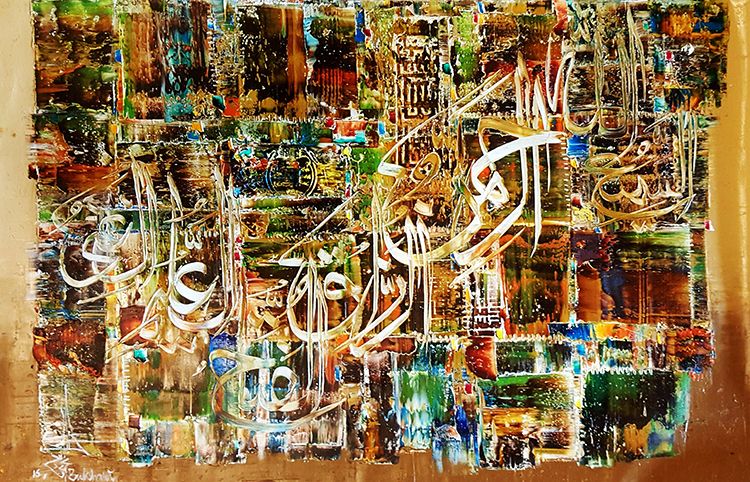 Calligraphy by M.A. Bukhari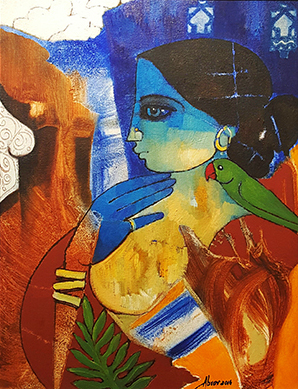 Abrar Ahmed's artwork
On the morning of Thursday, 16th June, Nomad Gallery inaugurated Summer Moods, a group show by renowned Pakistani artists from various fields, including Abrar Ahmed, Anjum Ayub, M.A. Bukhari, Samina Ali Akhter, Sumera Jawad, and Tayyaba Aziz. Summer Moods is not merely an exhibition, but an expression of moods portrayed through abstract and figurative forms, vibrant colors, diverse concepts, and captivating compositions. Each art piece tells a story of how the artists have worked tirelessly to create magic on the canvas.
Abrar Ahmed is a self-taught artist who has managed to make a name for himself in the international arena. His works are a reflection of early miniature paintings where the female form was highly stylized, with elongated necks and articulate hand gestures. He possesses a special talent in traditional miniature techniques, and makes use of additional elements such as birds, flowers and the moon.
Printwork by Anjum Ayub
"Being a female painter reflects my life", Anjum Ayub comments on her art. She is a printmaker with an exceptionally gifted pair of hands. She has inculcated different textures in her artworks, making them look like paper engravings. Other than the granular appearance, the well-balanced compositions represent the creative mind of the artist who has succeeded in pouring out her inner feelings to the surface.
Arabic Calligraphy, considered by many as the purest form of art, creates a positive ambiance wherever it is displayed. M.A. Bukhari's Ism-e-Azam compositions steal the spotlight of the event, presenting a lyrical Arabic script. The aesthetic use of colors, creating abstract patterns in the background, adds a new depth to his works and makes the calligraphic letters pop out of the compositions. Bukhari has created his own distinctive style by designing a scalpel-like pen to engrave letters into the various layers of his knife paintings.
Samina Ali Akhter takes a trip down memory lane, showcasing long lost historical stories preserved in books and museums. In addition to keeping history alive, she believes in discovering one's own perspective of historical events and giving it a pictorial language. She introduces a unique outlook to her viewers, keeping them engaged through a fusion of historical and contemporary art.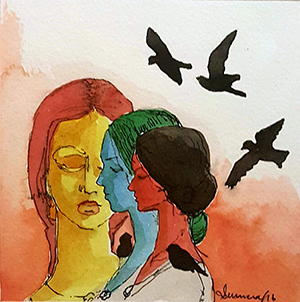 Sumera Jawad's artwork
Sumera Jawad unveils her own perspective on the world and its happenings. The focus of her work is on females and their lives, and she exposes her personal vision by rendering it onto the canvas. "I don't like painting people if I don't know anything about them", says Sumera, pointing out that she does a lot of research on her subjects before starting her work.
Tayyaba Aziz describes her work as a combination of abstract expressionism and cubism. Her oil paintings are a comparison of past and present experiences. The blend of subtle colours with the imagery is flawless and soothing for the eyes. "Time is what keeps everything from happening at once. We always compare our present experiences to our dim memories of past experiences. I show psychological time in a complex manner – it tangles in a drapery of past experiences."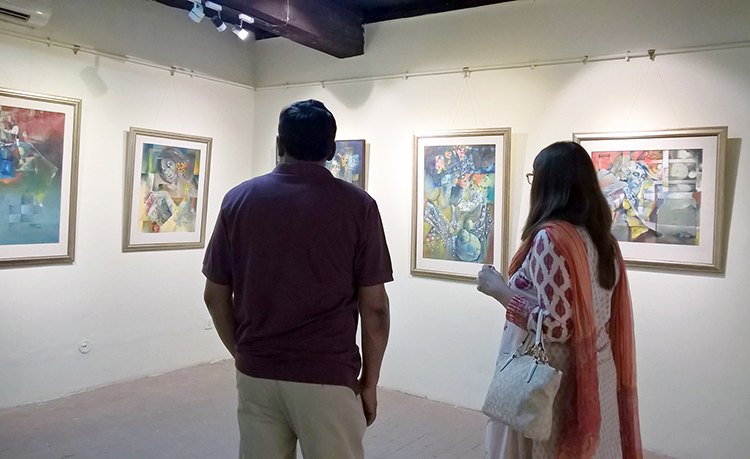 Visitors observing Tayyaba Aziz's paintings
Nomad Gallery has proven its consistency by maintaining the flow of exhibitions even during the month of Ramadan, while respecting the time limitations of the month. It is an admirable feat that demonstrates the team's devotion towards the promotion of art. Summer Moods is yet another example of the top-notch work being done in Pakistan in the fields of painting, prints and calligraphy. The show will continue till the end of June from 10 am to 5 pm.
You may also like: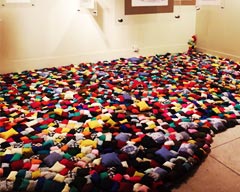 NCA Rawalpindi Degree Show 2017
(January 17, 2018)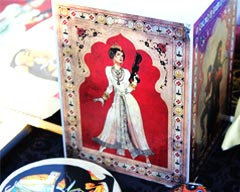 Winter Fete, Islamabad
(January 09, 2018)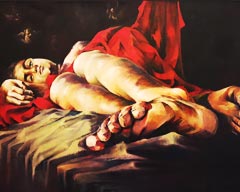 Review: 9th National Exhibition at PNCA
(January 02, 2018)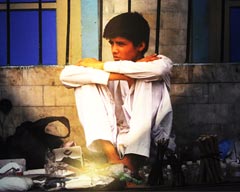 Yeh Hai Karachi 2: Photography and Film Exhibition
(December 20, 2017)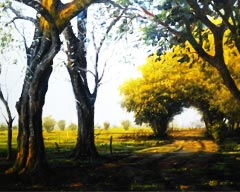 Art Review: Punjab Romanticism by Zulfiqar Ali Zulfi at Tanzara Gallery, Islamabad
(December 18, 2017)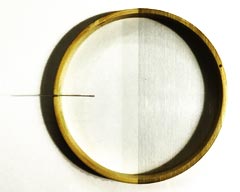 Art Review: Reading Between the Lines at Sanat Initiative, Karachi
(December 05, 2017)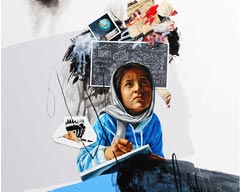 Art Review: The Onrushing 2 at Gallery 6, Islamabad
(December 04, 2017)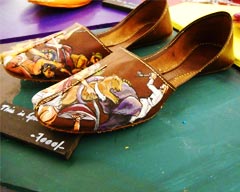 Daachi Arts and Crafts Exhibition 2017
(November 13, 2017)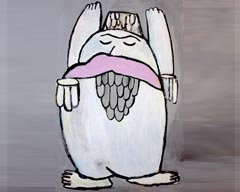 Art Review: 'Loompaland' at Studio Seven, Karachi
(November 09, 2017)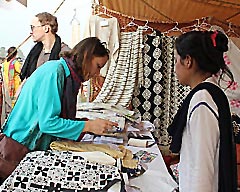 The Behbud Bazaar, Islamabad
(November 07, 2017)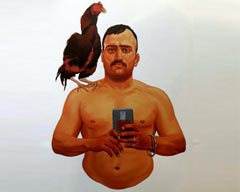 The Karachi Biennale 2017 (KB17)
(October 27, 2017)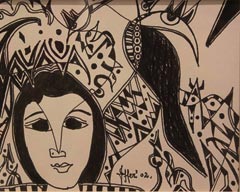 Wahab Jaffer Exhibition Opens at Tanzara Gallery, Islamabad
(October 20, 2017)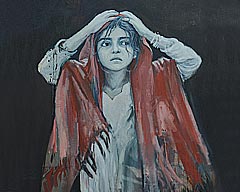 Art Review: Socio-Domestic at O Art Space, Lahore
(October 11, 2017)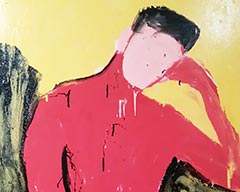 Art Review: 'Insta Loves II,' by Abdullah Qureshi at Satrang Art Gallery
(October 06, 2017)