Tanzara Gallery Celebrates 10-Year Anniversary with Latest Show 'Diverse Visions' at Saidpur Village
Written by: Sana Shahid
Posted on: May 04, 2017 |

Comments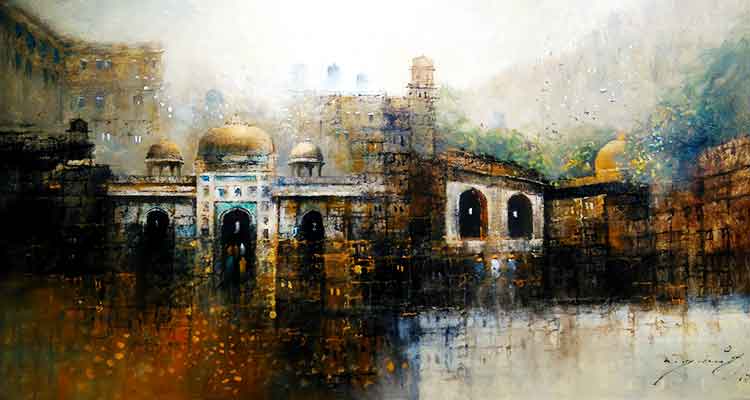 An abstract cityscape painting by A.Q. Arif
Art galleries in Islamabad have faced an enormous setback in the past year due to updated zoning regulations by the Capital Development Authority (CDA). A number of renowned galleries have since then been relocated, and have started planning new exhibitions. Thankfully, now many of these galleries seem to be blossoming again with the season of spring.
In the same spirit, Tanzara Art Gallery made a welcome return with the celebration of its 10-year anniversary on Wednesday, 3rd May, 2017. The gallery opened its doors in Saidpur Village, showcasing the work of 30 major names in the art world: Amin Gulgee, Atif Khan, Abdul Jabbar Gul, Abrar Ahmed, Ahmad Khan, Ali Azmat, Aqeel Solangi, Akram Dost, A Q Arif, Farrukh Shahab, Ghulam Rasul, Jamal Ahmad, Jamil Naqsh, Mansoora Hassan, Mashkoor Raza, Mughees Riaz, Mohsen Kianey, Shehzad Zar, Nazia Ejaz, Iqbal Hussain, Sana Arjumand, Shammi Ahmad, Saqiba Suleman, Raja Changez Sultan, Raja Najam-ul-Hassan, R M Naeem, Ubaid Sayed, Wahab Jaffer, Zahid-ul-Haq, and Zulfiqar Ali Zulfi.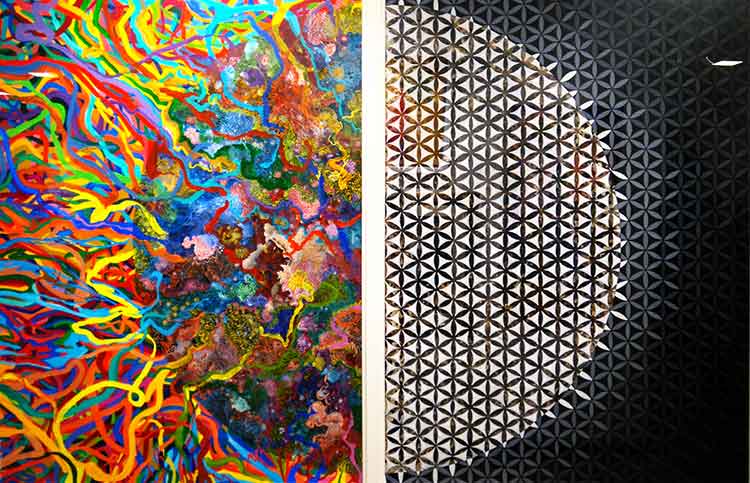 'Two Halves of the Moon' by Sana Arjumand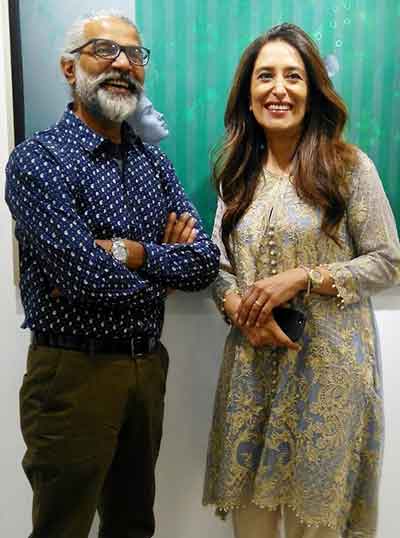 Renowned artist R.M. Naeem with Noshi Qadir, the owner and curator of Tanzara Gallery
The Tanzara team, under owner and curator Noshi Savul Qadir, welcomed the residents of Islamabad in an artistic walk that highlighted the gallery's creative and aesthetic abilities. The exhibition was a huge success, marking the roots of the gallery in the capital's art scene even deeper than before. Some of the participating artists from Karachi and Lahore were also present at the opening, making it a star-studded evening.
The artworks showcased diverse concepts, techniques and imagery, from figurative forms to birds, cityscapes and landscapes, leaving the visitors stunned. Renowned artist Zahid-ul-Haq highlighted the Kalash culture by painting a child in traditional attire, using a recycled version of an actual window from Kashmir as the frame. Nazia Ejaz' work deservingly stole the show, which comprised 60 small paintings, all complementing each other on a single canvas.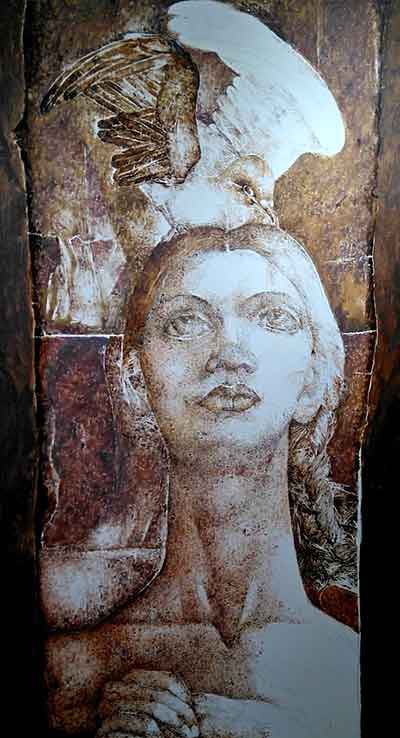 A stunning painting by Jamil Naqsh
Jamil Naqsh's stunning female figure and birds painted in sepia tones, and Ahmad Khan's beautiful calligraphy added a new dimension to the show, as their original pieces are collector's items that are not commonly exhibited today. Atif Khan and Aqeel Solangi worked on the concept of dreams. Atif's digital manipulation printed on an archival Hahnemühle paper was very eye-catching, and one had to look closely to notice all the minute details. Conversely, Aqeel Solangi's oil painting made the onlooker a part of the dream depicted on the canvas.
Diverse Visions is more than just an exhibition; it is a tribute to the outstanding art, exquisite color palette, and harmony among diversity that exists in our homegrown talent. Despite having such a versatile group of artists exhibiting their works in the same space, the show seemed to be in perfect synchronization. This is not an easy feat to accomplish, so hats off to the team at Tanzara for pulling off such an exceptional event. The exhibition is open till 16th May, and art lovers in the twin cities are encouraged to visit this one-of-a-kind show while they still can.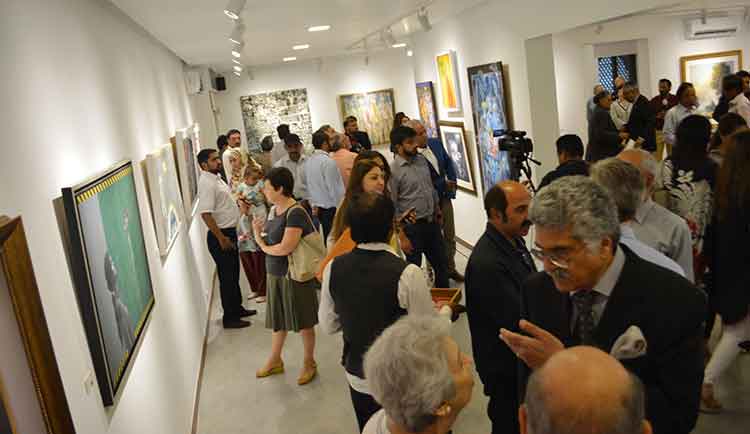 Visitors at the opening
You may also like: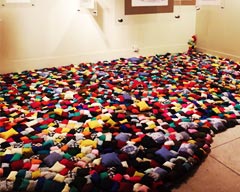 NCA Rawalpindi Degree Show 2017
(January 17, 2018)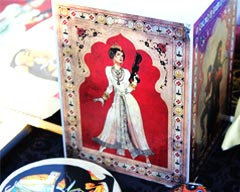 Winter Fete, Islamabad
(January 09, 2018)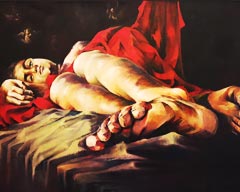 Review: 9th National Exhibition at PNCA
(January 02, 2018)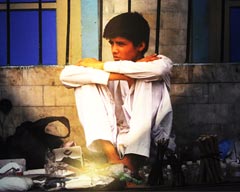 Yeh Hai Karachi 2: Photography and Film Exhibition
(December 20, 2017)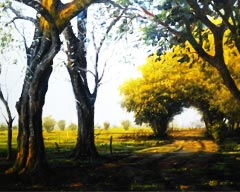 Art Review: Punjab Romanticism by Zulfiqar Ali Zulfi at Tanzara Gallery, Islamabad
(December 18, 2017)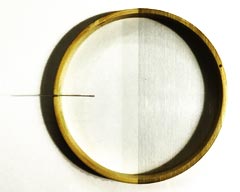 Art Review: Reading Between the Lines at Sanat Initiative, Karachi
(December 05, 2017)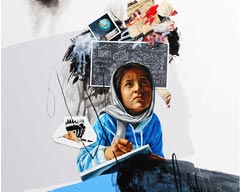 Art Review: The Onrushing 2 at Gallery 6, Islamabad
(December 04, 2017)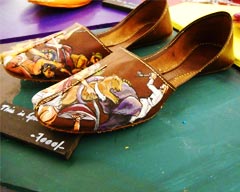 Daachi Arts and Crafts Exhibition 2017
(November 13, 2017)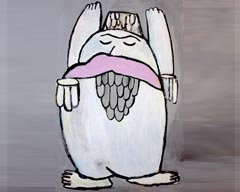 Art Review: 'Loompaland' at Studio Seven, Karachi
(November 09, 2017)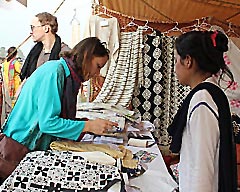 The Behbud Bazaar, Islamabad
(November 07, 2017)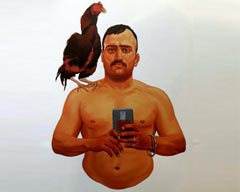 The Karachi Biennale 2017 (KB17)
(October 27, 2017)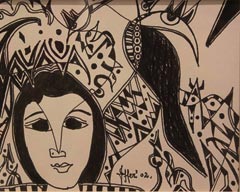 Wahab Jaffer Exhibition Opens at Tanzara Gallery, Islamabad
(October 20, 2017)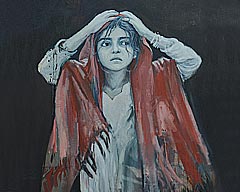 Art Review: Socio-Domestic at O Art Space, Lahore
(October 11, 2017)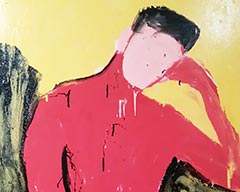 Art Review: 'Insta Loves II,' by Abdullah Qureshi at Satrang Art Gallery
(October 06, 2017)