TEDx LUMS 2015: The Power of 'Changing Mindsets'
Written by: Sadeem Shaikh
Posted on: April 07, 2015 |

Comments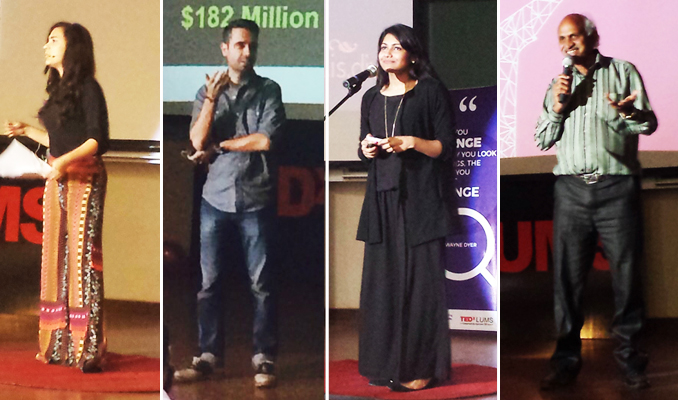 (l-r) Sarah Khan, Ali Rez, Fatima Lodhi and Iqbal Qaiser
Since its inception, the TED community has globalized the ideals of creativity, innovation and development with the help of independently organized TEDx events. By handing out licenses to organizational bodies in various communities around the world, the resonance of TED's mission, values and initiatives has successfully reached every corner of the globe. One such community that promotes the wider ideals of TED is the Lahore University of Management Sciences (LUMS), which held its second installment of TEDx LUMS on Saturday, 4th April, 2015. Following the great success of TEDx LUMS 2014, the organizational team, under the tutelage of curators Irteza Ubaid and Kanza Naheed, put on a marvelous 4-hour event, featuring an array of inspirational artists, activists and social experts.
Under the thought-provoking banner, 'Badal Do Soch' ('Changing Mindsets'), the event featured talks by five brilliant speakers, as well as some exhilarating musical and dance performances by members of the LUMS community. One could clearly tell from the roaring applause given to each speaker that there was an aura of commitment to strive for change in the hearts and minds of the audience.
The program began with an entrancing musical performance by Ze Boyz, a local instrumental band. Members of the audience enthusiastically clapped along to some exquisite renditions of Pakistani pop songs, most popularly Fakhir's Tere Bina.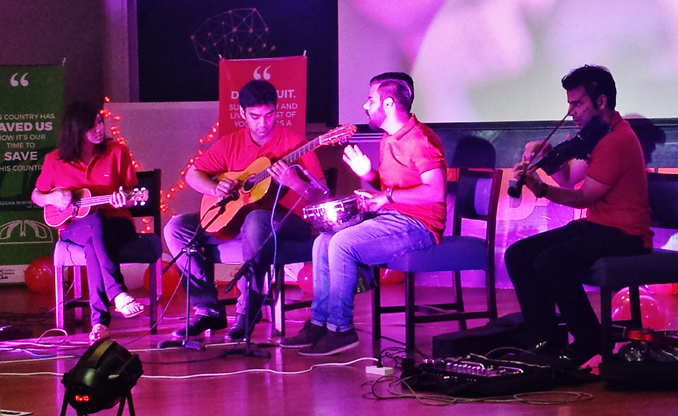 Ze Boyz performing an instrumental piece
The first speaker of the evening was Sarah Khan, a 17-year-old environmental activist and filmmaker. At the tender age of 15, she shot a globally recognized mini-documentary on the climatic effects faced by rural Pakistani women in Chakwal and Multan. The young prodigy has since been invited to international conferences as an environmental expert, addressing senior members of the Sri Lankan and Pakistani judicial committees. While highlighting her incredible awareness concerning the environment, Khan discussed the growing monetary and health problems faced by poor female cotton pickers in the rural hinterlands of Punjab. Amidst this gloomy reality, Khan noticed a strange sort of "optimism on the faces" of the women she interviewed. These empowered and incredibly aware women, despite all odds, have acquired safer and environmentally friendly harvesting mechanisms, such as organic farming and drain water harvesting. "The ripple effect of this positive approach is sure to promise a safer and healthier future", stated Khan, given that "the seeds of change have already been planted".
The next two speakers, Assam Khalid and Ali Rez, gave a joint presentation on 'Not a Bug Splat', the anti-drone campaign which they began last year. Having worked in the advertising industry for a long time, Khalid and Rez began a desensitization program in 2014 against the ruthlessness of U.S.-sponsored drone strikes, which have claimed thousands of innocent lives in the last few years. The idea behind the initiative, they explained, was to first of all re-evaluate the way people conceive protests by incorporating and implementing a simple approach to protests. Khalid and Rez travelled to the Khyber Pakhtunkhwa (KPK) province, and with the help of locals, spread an enormous 250-kilogram plastic sheet displaying a child female victim's picture on a drone-ridden ground. Instead of seeing miniature 'bugs' straying on the ground, drone operators would now see human faces staring back at them. The campaign spread like wildfire on a global scale within a matter of a few hours, with people commenting on twitter feeds from places as far as Siberia. The two speakers exchanged casual dialogue with each other, enlightening the audience with ten key lessons they learnt while working on their campaign. In a truly inspiring talk, Khalid and Rez narrated humorous tales of their experiences in a dangerous province, while also giving important anecdotes concerning the struggles that continually stared them in the face.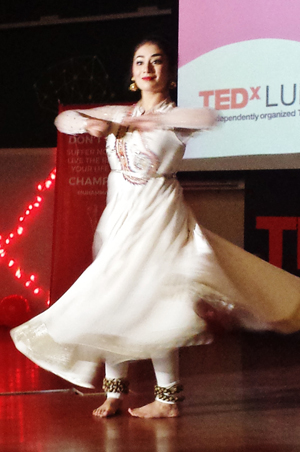 Priya Sajjad performing Kathak
After a short break, the event resumed with a mesmerizing dance performance by Priya Sajjad, a 3rd year student from LUMS. Fully embracing the fine techniques of Indian Kathak dance, Sajjad owned the stage with her graceful moves. Kathak is a forgotten tradition in Indian heritage, and Sajjad danced to remove the negative stereotypes attached to it in recent times.
Fatima Lodhi, an anti-racism activist, next took the stage with an actuating talk that highlighted the widespread problem of racial discrimination in Pakistan. Lodhi narrated a telling tale about a young girl growing up in a racially battered society, who was incessantly abused for having a dark complexion. Hearing a series of intense gasps from the audience after admitting that she herself was this girl, Lodhi explained how the entire concept behind her 'Dark Is Divine' campaign was to reimagine success in the limited criterion of a person's skin color. In Pakistan, women are disqualified as potential candidates for job positions such as receptionists, flight attendants and TV anchors, simply on the basis of their skin color. Lodhi seeks to do away with this narrow mindset, and replace it with one that is more accepting, respectful and fair. In a brilliant one-liner, she exclaimed that her tumultuous journey started out with "low self-esteem", but ended with "pride and self-acceptance".
The last speaker of the evening was the renowned literary expert, Iqbal Qaiser, who was welcomed on stage with a resounding applause. A staunch advocate of the Punjabi language, Qaiser quoted several popular figures such as Baba Farid and Bulleh Shah to explain the sacred nature of languages. "A language is unique to its own land, culture and people – when translated into other languages, it ends up losing its true meaning", claimed Qaiser. He shared with the audience his aim to disprove popular misconceptions against the Punjabi language, since it is often seen as the language spoken only by the illiterate class. Through his research center, Khojgarh, Qaiser has already made commendable progress in this regard.
The speakers were met with a jampacked auditorium
By highlighting some of the most significant problems in contemporary society through their stimulating discussions, the speakers successfully took the first bold step of changing the mindsets of at least those present in the audience. In a collaborative effort by some exceptional personalities who dared to challenge the backward and often detrimental status quo, TEDx LUMS 2015 has paved the way for forward-thinking individuals who seek to promulgate goodness and prosperity in our society.
A glimpse of the performances at the event
You may also like: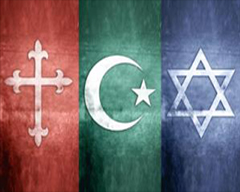 Fundamentals of the Abrahamic Religions
(September 24, 2015)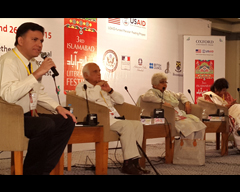 The Heart Breaks Free: Dramatic Readings of Ismat Chughtai's Stories
(April 28, 2015)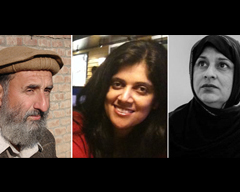 A Women's Jirga in Swat
(April 28, 2015)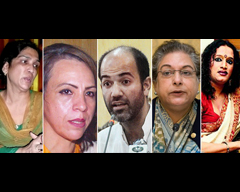 Rights and Wrongs of Transgender Issues
(April 28, 2015)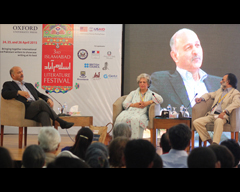 Islamabad Literature Festival 2015
(April, 2015)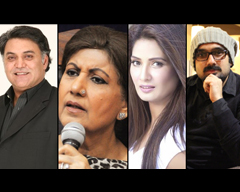 Pakistani Cinema: Kal aur Aaj
(April 28, 2015)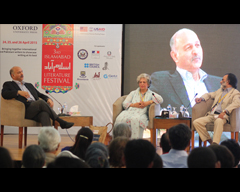 Power Failure: The Political Odyssey of a Pakistani Woman
(April 28, 2015)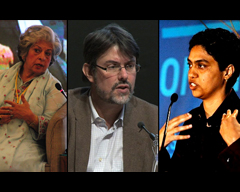 Full of Sound and Fury: Elections in Pakistan
(April 28, 2015)

Teaching Chinese Language in Pakistan - Part-II
(August 07, 2012)