Food Review: The Chinese Café
Written by: Mariam Nadeem
Posted on: July 21, 2017 |

Comments | 中文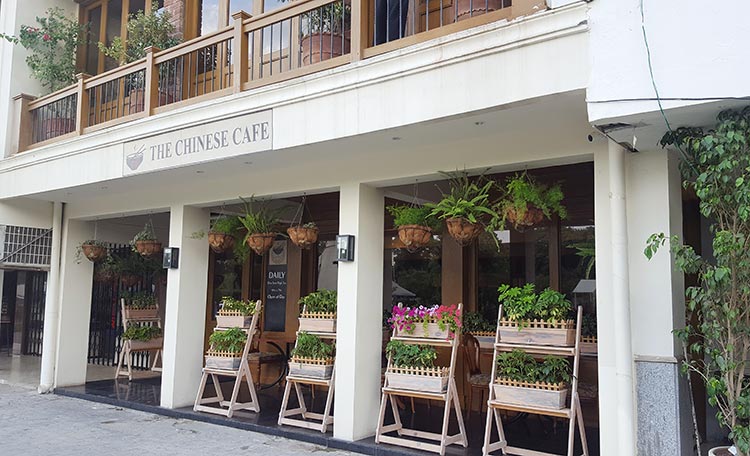 The Chinese Cafe, Jinnah Super Islamabad
The Chinese Café is not the most difficult place to find in Jinnah Super Market. It stands out amongst the other stores and restaurants, with its three storey wooden house like structure. The inviting greenery which surrounds it includes flowerpots placed in every window, and a garden with a seating area. The place must look beautiful at night, as strings of fairy lights hang overhead. A pleasant host welcomed me, and on seeing that I was alone, he quickly scanned the room for a more private seat. It was a quiet afternoon at the restaurant, with few people present.
Once seated, I was pleasantly surprised by the aesthetics of the restaurant. Typically, Pakistani Chinese restaurants attempt to recreate their own flawed conception of what an "authentic'' Chinese eatery should look like. This involves oddly shaped, red and black, leather covered furniture, and dim lighting which gives the whole place a slightly moody feeling. But The Chinese Café, to suit its name, has gone for a bright and an airy interior. A large bookcase takes up the west wall, while to the south, glass windows face the garden. The greenery and flowers, visible through the windows, make up for the lack of a Margalla Hills view. The tables of light brown wood are surrounded by soft, upholstered chairs and leatherite sofas, making for comfortable seating.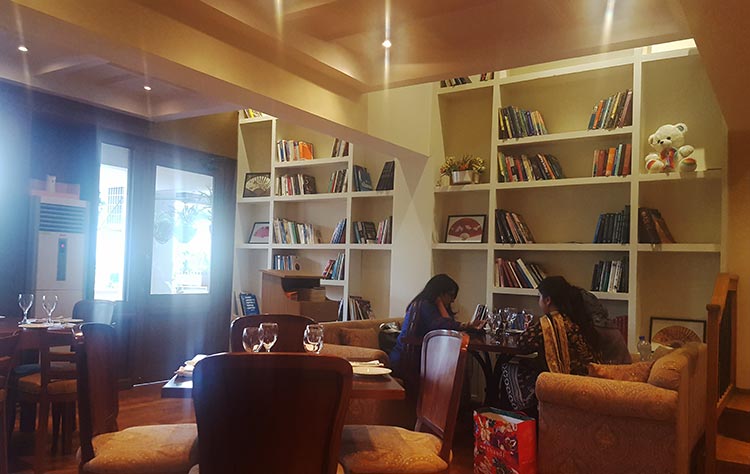 The bookcase
A glance at the menu revealed that all recognizable Chinese dishes which are popular in Pakistan are available here, but more reasonably priced than elsewhere. A visit to the Café with a group of friends wouldn't cost you more than Rs. 1000 each. There are separate menus, with a standard one for families and groups, which serves around four people per dish, and a "Single Serving Special Menu." I chose my meal from the latter, but as I realized later, single serving does not necessitate that serving size will be small. Quantity-wise, each dish can easily serve two individuals.
Initially, I called a waiter over to ask about their best dishes. The head waiter voluntarily loitered over to offer his opinion. Both argued playfully about their personal favourites, and explained the dishes in detail. The camaraderie between them made the place more friendly and comfortable for me as well. Perhaps, because the restaurant is new, the staff still manages to give a personal and yet professional feel to their service. It was refreshing to experience this in an upscale restaurant, which too often have an uptight staff.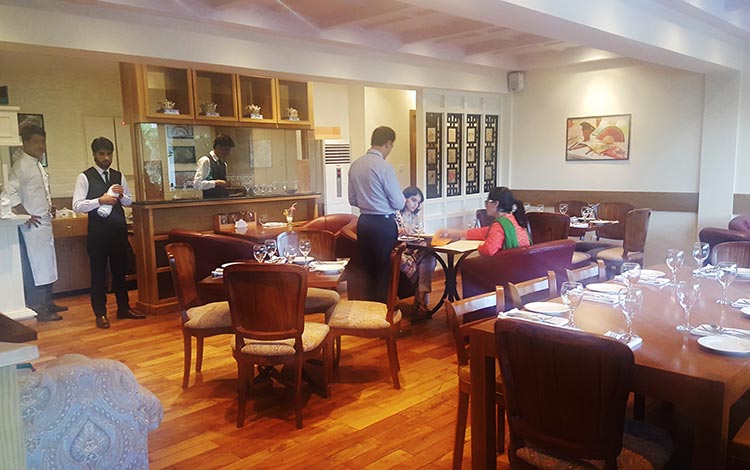 The Interior
Coming to the food, it can be said that although good, it was not outstanding. I ordered Hot n' Sour Soup, Beef Chili Dry and Thai Green Curry. As refreshment, I ordered Lemonade on the Rocks in mint flavor.
The soup was a traditional Hot n' Sour – much like one you would find at any other good Chinese restaurant in Pakistan, and served similarly, with the usual soya sauce and vinegar condiments. When the main courses arrived, I was pleased to see the manner in which they were served. Tiny, single-serving black pans, in which the dish is cooked, are brought to the table along with a rice bowl. Chopsticks are placed with your knife and fork. The Thai Green Curry was particularly good, better here than in any other Thai restaurant I have been to. The Beef Chilli Dry, typically a simple dish, could do with a lot of improvement. Though tasty on the tongue, it was too chewy. I was thoroughly happy with my lemonade which was refreshing and tangy.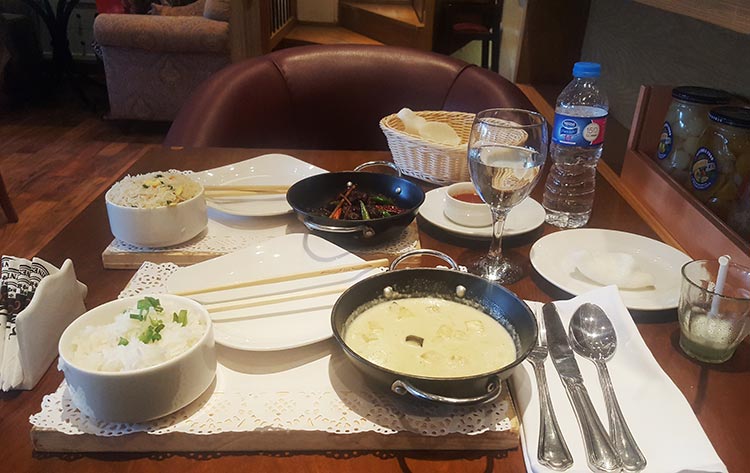 Thai Green Curry and Beef Chili Dry
Upon finishing my meal, I felt reasonably satisfied. However, it isn't the food that would bring me back, rather it's the ambiance. Perhaps, I would have had a better experience with friends or family for company, since The Chinese Café is particularly suited to a casual get-together. The atmosphere is definitely their selling point. With the comfort and coziness of a café, the quality of food remains similar to other Chinese restaurants, which makes it a tough competitor. The restaurant also stands out for the quality of their service.
Open daily, from 12:00pm to 23:45pm, The Chinese Café is new to the game of Pakistani Chinese restaurants. However, they seem to be taking steps in the right direction, and a little more focus on the food could take them a long way.
You may also like: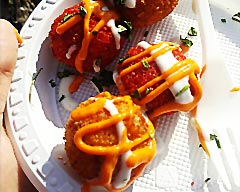 Karachi Eat 2018: The Good & the Bad
(January 16, 2018)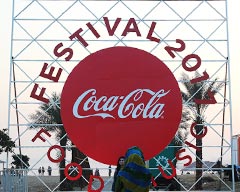 Coke Festival 2017 comes to Islamabad
(December 11, 2017)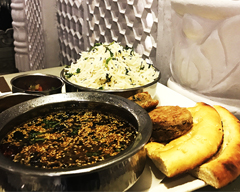 Food Review: Rahdaari
(December 07, 2017)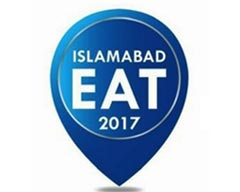 Islamabad Eat 2017: Don't Speak, Just Eat
(November 14, 2017)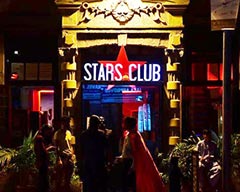 Stars Club: Karachi welcomes its first film-themed café
(November 06, 2017)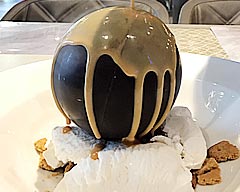 Food Review: Browns, Islamabad
(October 19, 2017)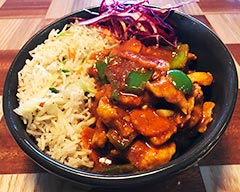 Wok Fusion Café
(October 09, 2017)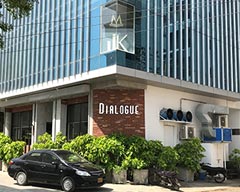 Food Review: Dialogue Restaurant, Karachi
(September 29, 2017)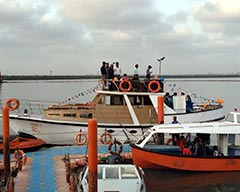 Savor Boating and Restaurant: A Unique Experience
(September 08, 2017)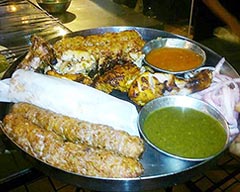 Boat Basin Food Street, Karachi
(August 25, 2017)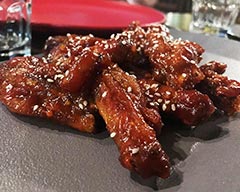 Food Review: #EAT, Islamabad
(August 11, 2017)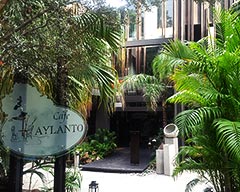 Food Review: Café Aylanto, Islamabad
(August 04, 2017)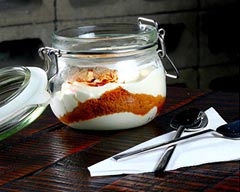 Food Review: Soi Asian Bistro, Karachi
(July 28, 2017)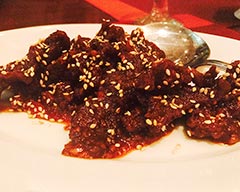 Food Review: Yum Chinese and Thai Restaurant
(July 14, 2017)