'The Warehouse' Revamped!
Written by: Zainab Hasan
Posted on: December 23, 2016 |

Comments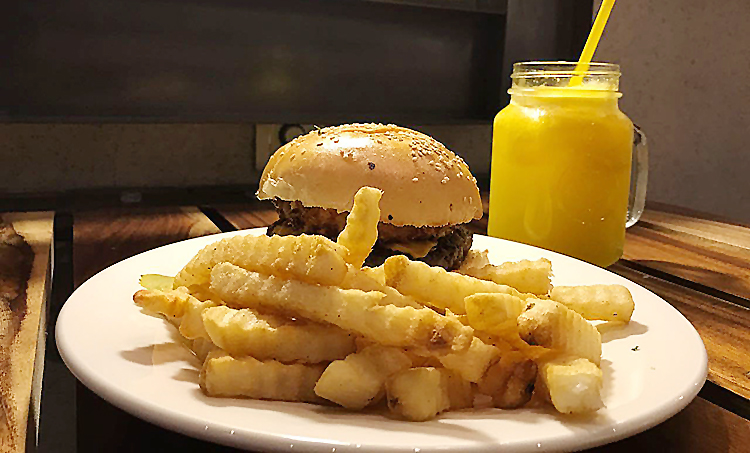 Smokehouse Burger at The Warehouse
Ever since it opened back in 2015, The Warehouse has been touted as one of the best casual, bistro-style venues in the capital. Not long after this little eatery emerged on the city's culinary landscape, word began to spread about its interesting offerings and quality food. The restaurant has gone from strength to strength since the first evening of service. And this Sunday, it's returning with a fresh, contemporary guise, staying true to what it has originally stood for in terms of taste and ambience.
"The Warehouse is a work of love and sheer determination. When we open our doors each day, we are aware of the huge responsibility involved in bringing the best dining experience to the locals of Islamabad. But we believe our food has a lot to offer with regard to taste, vibrancy and diversity", says Shehryar Qureshi, one of the owners.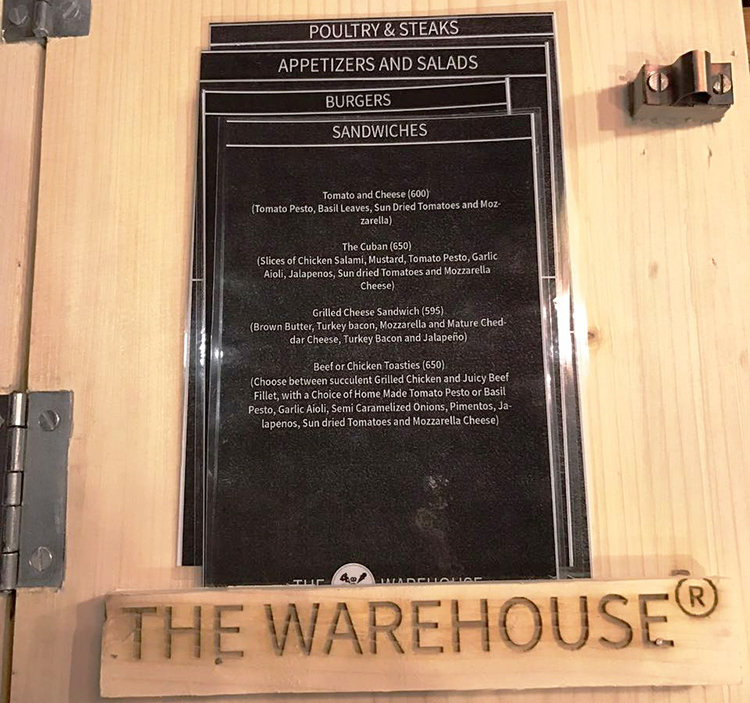 As you are led to the table of your choice in the newly constructed interior, the first thing that grabs your attention is that vintage wooden case lying on the table. Without asking anyone, you instinctively reach out and "unlock" it. This case houses a bunch of laminated cards displaying various categories of items on the menu.
Although there are a number of exciting and adventurous offerings, it's the classic dishes that truly shine. 'The Thai Connection' provides a promising and healthy start to a hefty feast: crispy noodles crown the erupting volcano of julienne-cut romaine and iceberg lettuce, avocado, zucchini and bell pepper, accompanied by peanut butter dressing. This eye-catching work of art truly builds an appetite. Buffalo wings were the second to make it to our table. These plump drumettes, covered in a flavorful buffalo sauce, were a distinct pleasure. Finally, it was time to try the much-awaited Smokehouse Burger, boasting a flame-grilled beef patty served with a bed of crispy lettuce, tomato, crispy onion, cheddar cheese and drizzled tangy Whisky River sauce. Deliciously moist and savory, the protein and produce synced into perfect amalgamation. Our last dish was the Swiss Polo Chicken, which had a rather enticing description on the menu. It contained a trio of Chicken Escalopes stuffed with cheese and sautéed vegetables. Although we felt the chicken was slightly undercooked, the melting cheese gave it an oozy and satisfying texture and taste.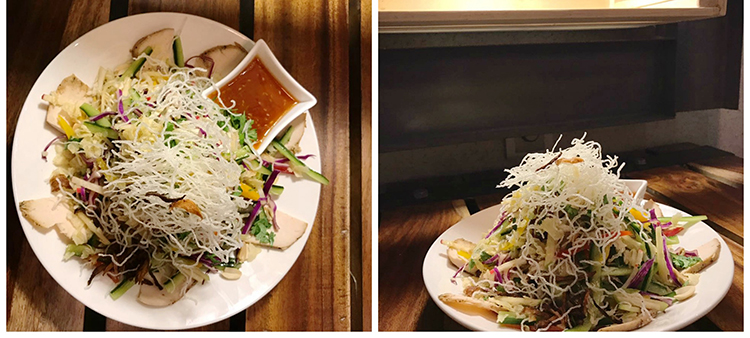 The same level of thought and attention to detail has gone into the interior. The new look has been designed to create a more authentic "warehouse" feel. The team partnered with an architect, Haris Khan, who has emphasized the restaurant's industrial look by introducing materials such as two-toned wood used to make fascinating waterfall edge table tops, a door comprising huge chunks of bolted steel, customized light fixtures, and so on. Upon looking around, I came across the feature wall showcasing a girdle running alongside the carefully placed pallet boxes. Although it is still a work in progress, the team has done a magnificent job giving the actual look and feel of being inside a warehouse.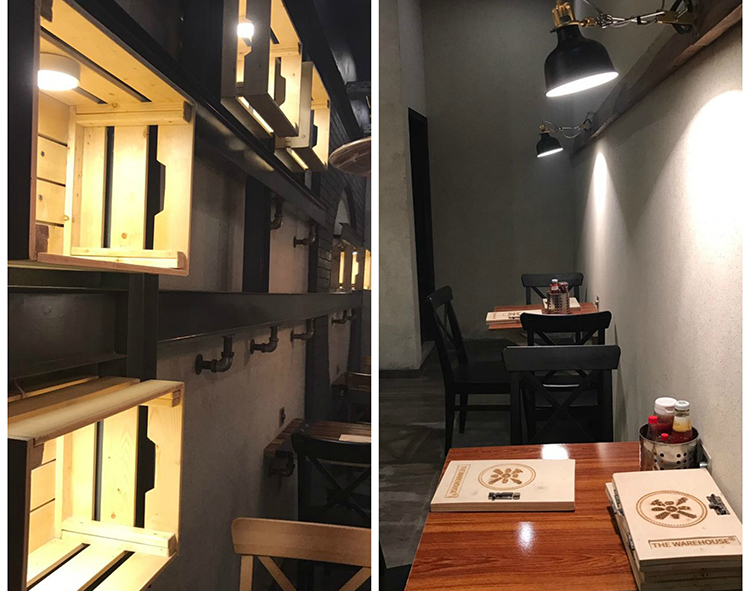 Overall, The Warehouse has once again hit the right note on every level. The consistency in the quality of food, combined with the trendy interior, is what makes all the difference here. Here's hoping it stays that way in 2017 and beyond!

You may also like: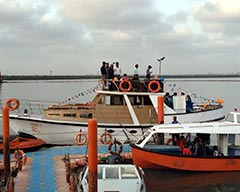 Savor Boating and Restaurant: A Unique Experience
(September 08, 2017)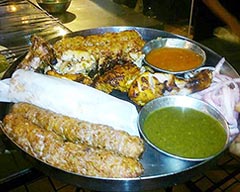 Boat Basin Food Street, Karachi
(August 25, 2017)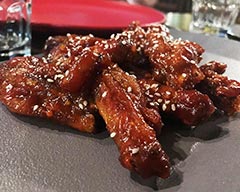 Food Review: #EAT, Islamabad
(August 11, 2017)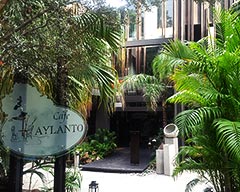 Food Review: Café Aylanto, Islamabad
(August 04, 2017)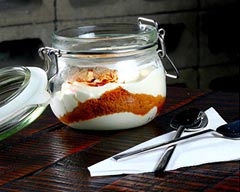 Food Review: Soi Asian Bistro, Karachi
(July 28, 2017)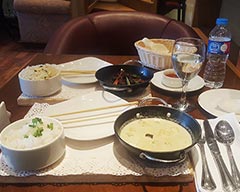 Food Review: The Chinese Café
(July 21, 2017)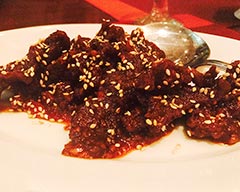 Food Review: Yum Chinese and Thai Restaurant
(July 14, 2017)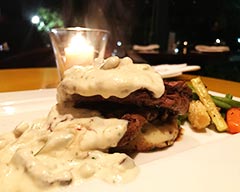 Food Review: English Tea House, Islamabad
(June 23, 2017)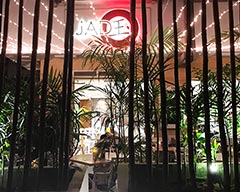 Food Review: Jade Café by ChinaTown, Islamabad
(May 19, 2017)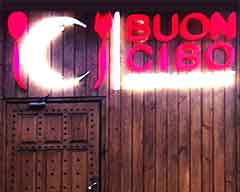 Food Review: 'Buon Cibo' - A Treat for the Taste Buds!
(May 05, 2017)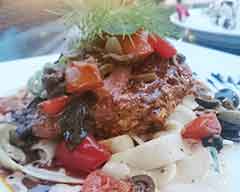 Food Review: Meraki
(April 28, 2017)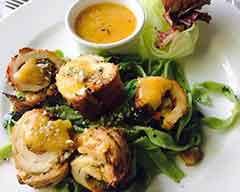 Food Review: Wild Thyme - A Taste of Hunza!
(April 21, 2017)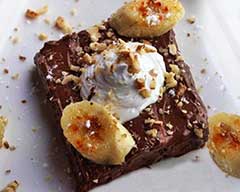 Food Review: 'Cosmopolitan', a Café with a Message
(April 07, 2017)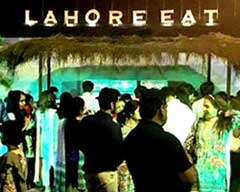 Celebrating the Love of Food with Lahore Eat 2017
(April 03, 2017)