2014: 5 Events and Personalities that impacted Pakistan

Posted on: December 31, 2014 |

Comments | 中文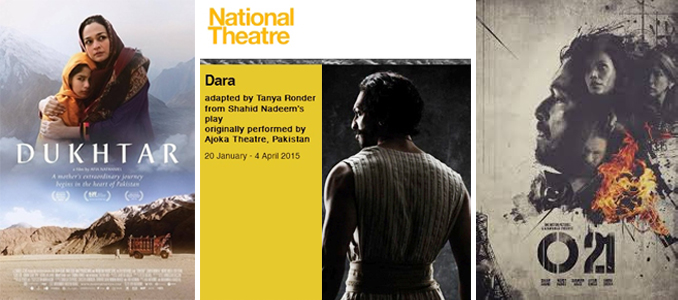 Youlin has selected 5 events and personalities that have left an indelible impact on Pakistan. Faced with an insidious terrorist threat from within for over a decade, General Raheel Shareef is the first leader, civilian or military, to have taken the challenge of this hydra-headed monster head-on, and in the process brought about a paradigm shift in our Afghan policy and civil-military relations.
The horror of the pre-meditated attack on a children's school in Peshawar, unprecedented in human history, has brought forth tales of heroism of its teachers. We have listed some of those stories, but 15-year-old Aitzaz Hasan had prevented a similar attack on his school earlier this year, and sacrificed his life.
Ajoka made history when the National Theatre of UK adapted Dara, a recognition of the quality and originality of its plays. Intizar Hussain has been creating waves in Urdu literature for a long time, but received international recognition in 2013 and 2014. We have also listed recently revived Pakistani cinema as an important entrant on our list, and selected Dukhtar and Operation 021 for their originality and powerful social message, although other films were also good and some more popular.
1. GENERAL RAHEEL SHARIF, THE CHIEF OF ARMY STAFF
Mushahid Hussain
General Raheel has exhibited a clarity and commitment on combating terrorism that was conspicuous by its absence among his predecessors. He has presided over a paradigm shift in the security establishment's policy that has bid goodbye to the outmoded notion of 'strategic depth' and brought about a shift in Pakistan's relations with Afghanistan, discarding the self-defeating policy that drew a distinction between 'good & bad terrorists'.
General Raheel Sharif's resolve has been reinforced with forging a civil-military partnership that would be a key ingredient for attaining success in the anti-terror campaign. This was evident both from his interaction with the Congress and think tanks during his recent visit to the United States, as well as his presence and proactive participation in the 11-hour long marathon APC in Islamabad.
Given this context, General Raheel Sharif's leadership of the Pakistan Army at this crucial moment of our history has been truly transformational. A 'soldier's soldier' from a highly decorated military family of war heroes, he has restored the pride and professionalism of the officers and jawans of the Army in their endeavour to carry out the national mission of reclaiming the Quaid-e-Azam's Pakistan, within the framework of democracy, the rule of law and the Constitution.
2. THE TERRORIST ATTACK ON ARMY PUBLIC SCHOOL, PESHAWAR
Ismail Umar
The terrorist attack on Army Public School, Peshawar on 16th December, 2014 has left the nation in a state of immense grief. The children of APS have paid a heavy price for the "revenge" of the insurgents against the Pakistani military. However, the victims of the attack have set examples of courage, sacrifice and leadership, and have become a symbol of bravery and resilience for the entire nation. Particularly praiseworthy are the members of the school faculty, who readily sacrificed their lives for the safety of their students.
9 members of staff were killed while trying to protect the children. Principal Tahira Qazi was shot in the head while she was comforting her students and guiding them to safety. "Our principal showed extreme bravery," said Wasif Ali, a 6th grade student, "She wasn't afraid even when the militants were firing shots".
Saima Tariq, another young teacher, stood up against the perpetrators, and was burned alive as a result. Her husband, Brig. Tariq Saeed, expressed admiration for her courage: "Saima, you have toiled your blood but become immortal. You have made us hold our heads high".
Afsha Ahmed, a 24-year-old teacher, became a wall between the terrorists and the children, telling them: "You can only kill them over my dead body". She was burned alive in front of her students. Two other teachers, Hifsa Khush and Saeed Khan, are also believed to have been burned alive by the militants.
"All the 900 students would have been killed, had those teachers not come out in the middle of it all," said Jaffar Gul, another student. "God bless them".
At this time, we must not forget the great courage exhibited by 15-year-old Aitzaz Hasan in January 2014. The young boy sacrificed his life to prevent a suicide bomber from entering his school in Ibrahimzai, north-western Pakistan, saving the lives of 2,000 students in the process. His heroic act prevented another brutal massacre from taking place this year.
3. AJOKA THEATRE
Dr Dushka H Saiyid
Ajoka has received international recognition with the staging of an adaptation of its play Dara at UK's pre-eminent state run theatre, The National Theatre, in January 2015. Ajoka's thirty years of successful theatre offerings have been achieved without any financial support from the government.
Ajoka was founded in 1984, and has been run by the husband and wife team of Madeeha Gauhar and Shahid Nadeem, with the former as its Director and the latter its scriptwriter. It has re-interpreted history, and revived such anti-establishment figures as Bhulla, the Sufi poet Bhulleh Shah, Dara Shikoh, a Mughal prince, and the revolutionary Bhagat Singh, and some plays of lighter social critique such as Burqavaganza. Ajoka has performed in India, becoming a voice for regional peace, while Shahid Nadeem's plays are being taught in universities of the Indian Punjab.
Conceived and shaped in the crucible of the Zia era, Ajoka has become a symbol of resistance and challenge not just to dictatorships, but also to the more enduring system of patriarchy and feudalism that is buttressed by a warped version of Islam.
4. PAKISTANI CINEMA: OPERATION 021 & DUKHTAR
Dr Dushka H Saiyid
Independent cinema in Pakistan continued its revival in 2014. Youlin has selected two films for their quality and originality, irrespective of their box office success.
Operation 021 is a slick flick about the ruthless grab for rare minerals, in contemporary Afghanistan. Hameed Sheikh and Ayub Khoso give good performances, while Tatmain ul Qulb oozes with feminine mystique. If we have grown up on Hollywood fare where the bad guys are invariably those not from the English speaking world (read Slavs, Muslim terrorists), then this movie turns those stereotypes on its head.
It is fast paced and action packed, with wonderful views of the stark Afghan countryside. In the modern world where perceptions are shaped by media, this movie has a seminal role to play: it is our side of the story, that of Afghanistan and Pakistan.
From a country that is being pushed towards anarchy, comes an indie film called Dukhtar, that was showcased at the International Toronto Film Festival. Making her debut with this creative offering, Afia Nathaniel has written, directed and produced Dukhtar. Like some of its recent predecessors, Khuda Kay Liye, Bol and Zinda Bhaag, it deals with a social issue. The underlying theme of this film is swara, a custom practiced in Pakistan's northern areas, where a girl child is given away in marriage to settle a blood feud between families or tribes.
It's a fast paced movie, with never a dull moment, and social issues are wonderfully interwoven with action, suspense and a thrilling chase. Samiya Mumtaz gives a convincing performance as a woman trapped in a loveless marriage, while Saleha Arif is brilliant as her daughter.
5. INTIZAR HUSSAIN, AN INTERNATIONALLY RENOWNED URDU FICTION WRITER
Ismail Umar
Intizar Hussain is an internationally renowned Urdu fiction writer, regarded as a living legend in Pakistan. He writes Urdu short stories and novels, and also writes columns for English newspapers. His most famous works include Shehr-e-Afsos, Agay Samandar Hai, Basti, Hindustan Se Aakhri Khat and Janam Kahanian.
Hussain has received numerous awards in Pakistan, India and the Middle East, including the Lifetime Achievement Award at the Lahore Literary Festival. In 2013, he was among the 10 finalists nominated for the Man Booker International Prize, a British literary award given every two years to a living author for works of fiction available in English.
However, the reason why Intizar Hussain has been a source of pride for Pakistan this year in particular, is that on 20th September, 2014, he was awarded the French civil award, "Ordre des Arts et des Lettres" ("Order of Arts and Letters"). The award was presented by the French ambassador, who commended Hussain's literary work. Established by French president Charles de Gaulle, this prestigious award seeks to acknowledge meritorious contributions to the fields of art and literature. This is a major achievement for a local writer and a source of pride for all Pakistanis.
You may also like: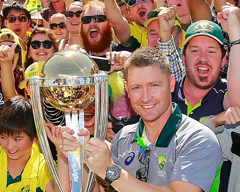 Australia Pulverizes New Zealand to Bag World Cup 2015 Trophy
(March 30, 2015)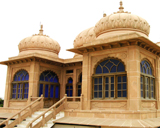 The Undying Grandeur of the Mohatta Palace Museum
(March 29, 2015)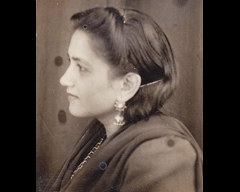 Ada Jafarey: A Tribute
(March 27, 2015)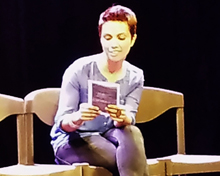 Me, My Mom & Sharmila: Fawzia Mirza and the Brown Woman
(March 26, 2015)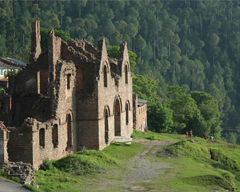 Silk Road: The Picturesque Mansehra and Abbottabad-VI
(March 25, 2015)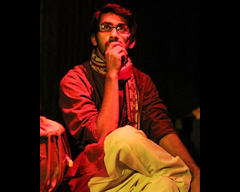 Azeem Hamid and the Independent Theatre Company
(March 25, 2015)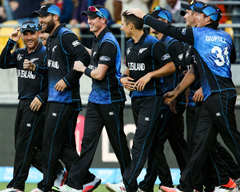 New Zealand to Choke South Africa and India to Overpower Australia?
(March 24, 2015)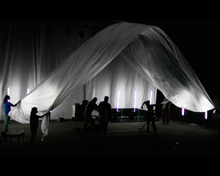 NAPA International Theatre Festival 2015: 'Among Fog'
(March 20, 2015)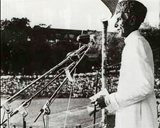 Pakistan Resolution Revisited
(March 20, 2015)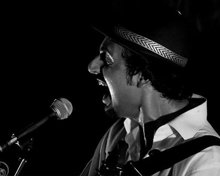 Faizan Tirmizi - The Ideology of an Aspiring Musician
(March 12, 2015)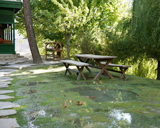 Hunza Valley: A Fine Balance between Tradition and Modernity
(March 10, 2015)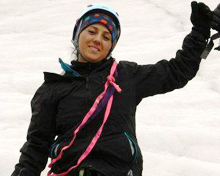 Samina, we are proud of you!
(March 06, 2015)