Trekking to Ratti Gali Lake
Written by: Ramlah Tariq
Posted on: January 29, 2018 |

Comments | 中文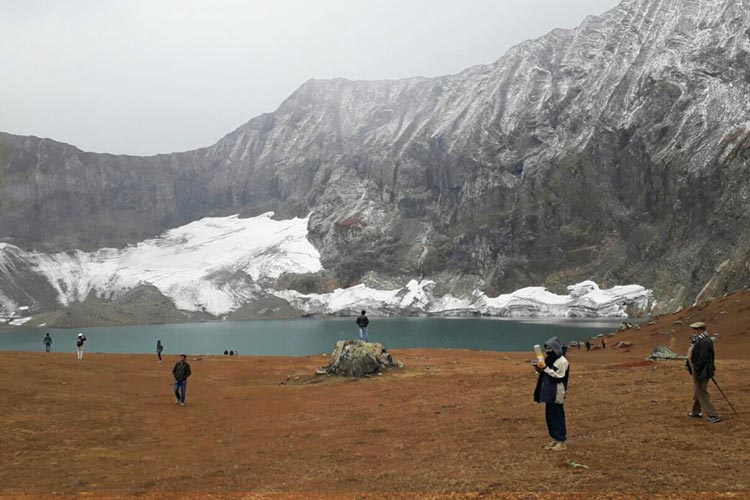 Ratti Gali Lake
It all began when I saw an advertisement by Find My Adventure on my newsfeed. The web portal of Find My Adventure allows one to choose from among several trips going to the travel destinations of Pakistan. I asked a few of my friends if they would like to go to Kashmir, and we chose a weekend trip with the travel agents 'Discover Pakistan.' A weekend trip wouldn't interfere with our jobs, but would still allow us a much needed break from our hectic work routine.
However, a week before, my friends backed out and so I asked my office colleagues if they would like to join me instead. Thus, a group of three girls came together to visit the beautiful Ratti Gali lake. Since everything was finalized at the last minute, there was much scrambling for trekking bags, boots and sunscreen, but we managed to gather the required items.
In mid-October, we left Islamabad on the bus to Kashmir at 11 PM. We stopped at Muzaffarabad for tea at 3 AM. I fell asleep in the bus after this, and when I woke up, we had reached a more sensitive area of Kashmir; Keran. Keran, a lush green settlement, lies on the Line of Control with Indian occupied Kashmir visible on the other side of the river Neelum. With Bollywood songs blaring in the background, my friends and I tried to play some travelling games to pass the time. Suddenly, a child started crying and I realized that several families as well as some professionals formed the rather large group we were travelling with.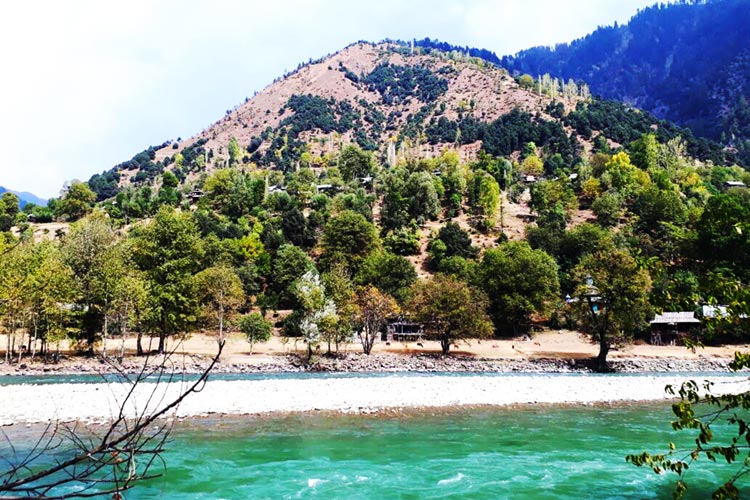 River Neelum at Keran
The bus finally came to a halt at Dawariyan, the last settlement before the lake. At 7 AM in the morning, we were having a breakfast of tea, paratha (flatbread) and omelet. The group then transferred to jeeps, and for the next 3 hours, we travelled over a rather bumpy road alongside a rushing stream.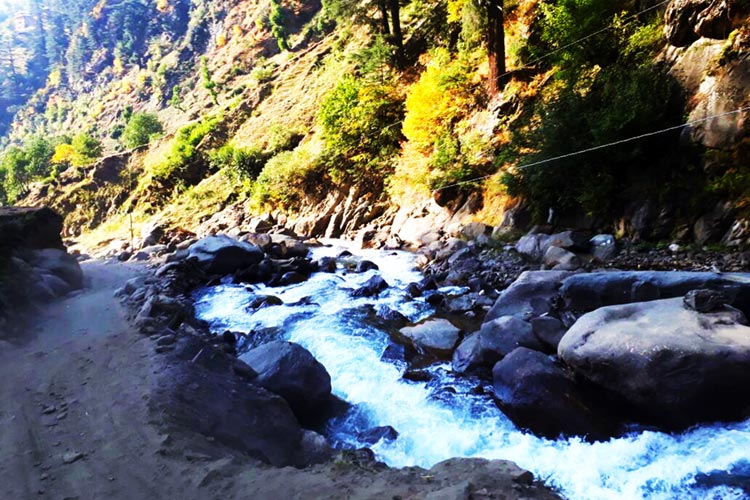 Jeep ride
Finally, we arrived at the Ratti Gali base camp. This was a plain grassy area, surrounded by high mountains. The cold suddenly struck us as we got off our jeeps, and we bundled up in all the winter clothing we had brought. Then we began our 3 hour long trek to the lake. A continuous ascending route, the difficulty level of the trek ranges from medium to hard, but the view of the surrounding mountains helps one stay motivated.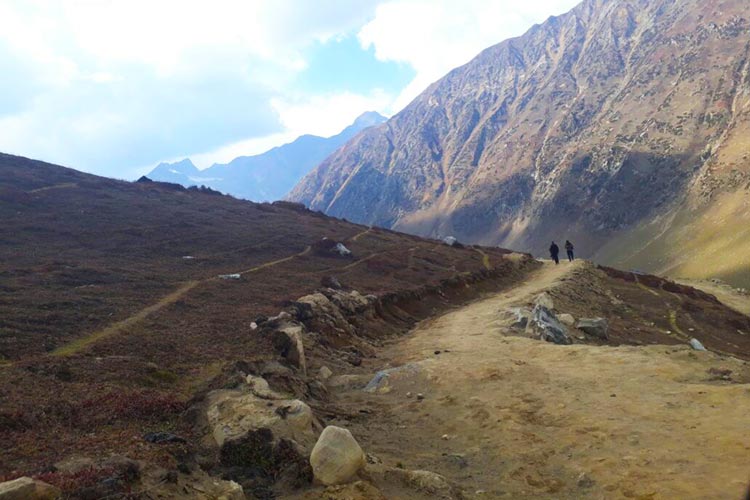 The trek
When we reached Ratti Gali Lake, we couldn't help but feel mesmerized by its sheer beauty. Surrounded by snow covered mountains, which were perfectly reflected in the blue lake, Ratti Gali lies at an altitude of 3,700 m. As soon as we reached the site, it started snowing. We simply sat and took in the view, while enjoying some music. Sadly, we could only stay here for a few hours.
By 6 PM, we had descended and returned to the base camp. The temperature kept dropping throughout the evening, and at night it was a chilly -6 degrees. After a dinner of Chicken Tikka and Roti while seated around a bonfire, we interacted with other members of the group. When everyone started heading to their camps, we sat outside for a little while, gazing at the starry heavens. Eventually, tired and worn out, we tried to sleep. However, our camps were so cold that we kept waking up intermittently.
Base Camp
At 6 AM, we hurried outside, washed our faces with freezing water, and had breakfast; scrambled eggs, honey, jam, butter, peanut butter, there was no shortage of variety. When the sun finally rose, we started feeling warmer. After packing our bags, we left for Dawariyan. At 11 AM, we were back in our buses and after a brief stop at Phateeka for lunch, we reached Islamabad at night.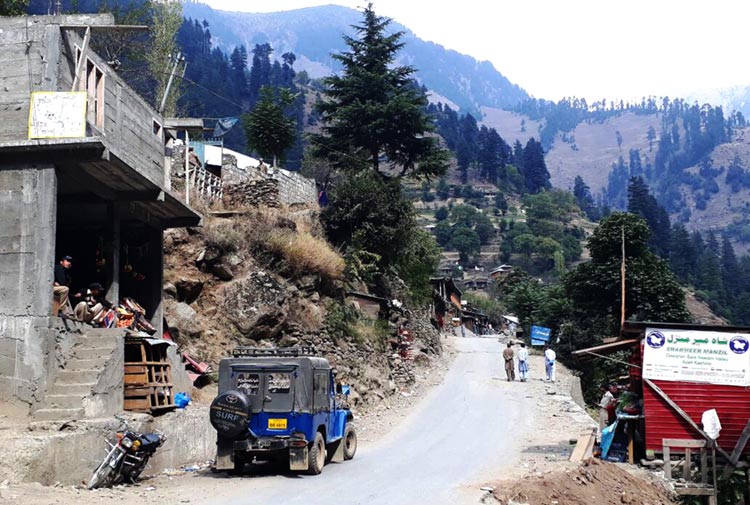 Dawariyaan
In conclusion, while Discover Pakistan should be praised for a very well-organized trip, they need to pay serious attention to the issue of waste management. The trash of the group was mostly left on the ground, and wasn't taken care of by the organizers. Some of the waste was burnt, spreading air pollution in the wonderful wilderness. While we did our best to behave as responsible tourists, the organizers must also ensure that the entire group doesn't harm the environment. In fact, Find My Adventure could make this a part of their agreement with every tourist company which uses their portal!
You may also like: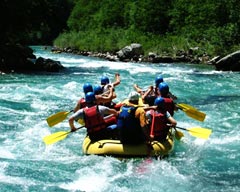 Water Adventure in Pakistan: Rappelling and Rafting
(January 22, 2018)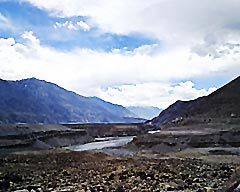 The Stunning Haramosh Valley and Kutwal Emerald Lake
(January 05, 2018)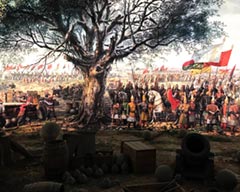 Istanbul's food streets resonate with history, culture and cuisine
(November 27, 2017)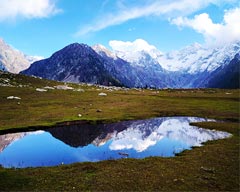 Trekking to Jahaz Banda
(November 03, 2017)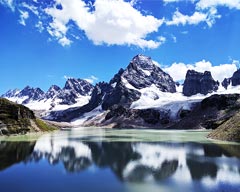 Diary of a Trekker: Arang Kel & Chitta Katha Lake
(September 27, 2017)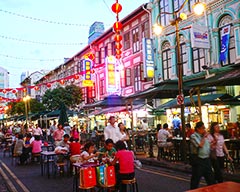 The Lion City: Diving into Multi-Ethnic Singapore
(June 05-2017)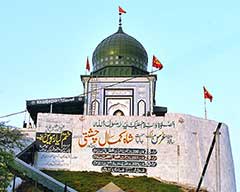 Kasur: A Day in the City of Shrines
(January 16, 2017)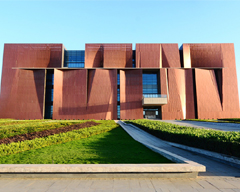 Yunnan Provincial Museum
(September 27, 2016)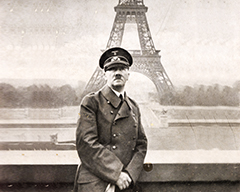 Nazi Legacies: Eagle's Nest and the Warsaw Uprising
(August 31, 2016)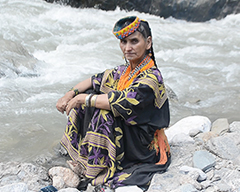 Experiencing Kalash: The Dwindling Pagan Tribe of Pakistan
(August 25, 2016)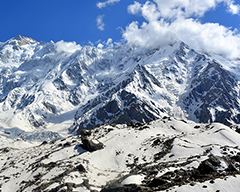 Meeting the Mammoth Part II: Nanga Parbat Base Camp
(July 11, 2016)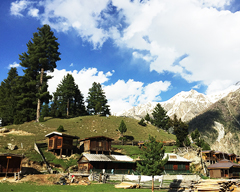 Meeting the Mammoth Part I: Trekking Up to Fairy Meadows
(July 05, 2016)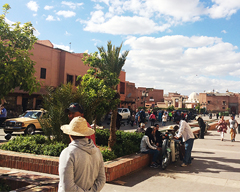 Marrakech Part II: A Walk through the Moorish and French Eras
(June 10, 2016)