Drama Review: 'Mujhay Jeenay Doh'
Written by: Hareem Zafar
Posted on: September 22, 2017 |

Comments | 中文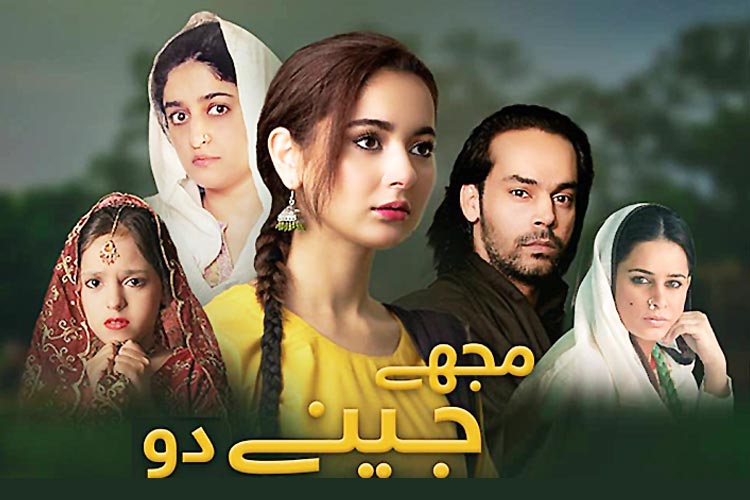 Addressing bold themes and social taboos seems to be the new trend in Pakistani dramas. After Udaari and Sammi by Hum Tv, Urdu1 has stepped forward to take charge. The channel's latest addition to a long list of dramas on heinous issues that plague our society, Mujhay Jeenay Doh, first aired on 11th September, 2017. The serial intends to focus on the monstrous practice of child marriage, which is largely prevalent in the rural areas of the Indian Subcontinent.
In Pakistan, an estimated 21% girls get married before they turn 18 (UNICEF 2016). While legislation on child marriage sets the minimum age for marriage at 16 for girls and 18 for boys, but its implementation like other social legislation is very poor. Violation of the law can lead to 5-10 years of jail time and a fine of 1 million for the offender, yet child marriage continues to persist.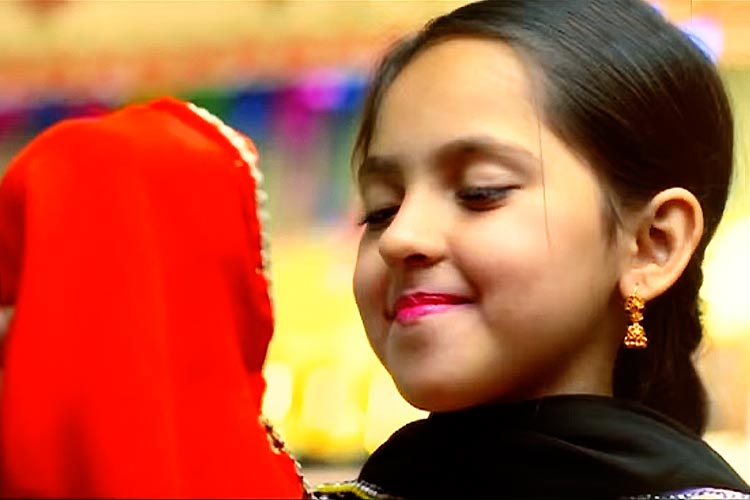 Emaan Sher as Saira
Penned by Shahid Nizami and directed by Angeline Malik, Mujhay Jeenay Doh's first two episodes have laid the groundwork for what promises to be an impactful serial. The teasers and promos had already managed to build up hype, and the episodes lived up to it! Though the drama features some of the most talented actors of the Pakistani entertainment industry, such as Gohar Rasheed, Nadia Jamil, Hania Amir, Mehreen Raheel and Sarmad Khoosat, it was the little star, Emaan Sher, who gets the most screen time.
The first episode opens with 12 year old Saira (Emaan Sher), gleefully getting dressed for her doll's wedding with her friend Shabana's doll. Her fascination with "marriage" is conveyed, as well as her distress, when her doll is taken away by Shabana as part of the ceremony. The naïve Saira proclaims, "I'll never agree to marriage again," the dialogue foreshadowing her forced marriage which will occur later on. Saira's elder sister Bushra (Sabeena Syed) is married to Naseeb (Gohar Rasheed), who is head over heels in love with her. Unfortunately, tragedy strikes as Naseeb loses Bushra during the birth of their first child, leaving him utterly depressed. In the second episode, Saira's father (Salman Shahid) and brother Murad (Ali Tahir), begin pressurizing Naseeb to get married to Saira, since the newborn baby is quite attached to her.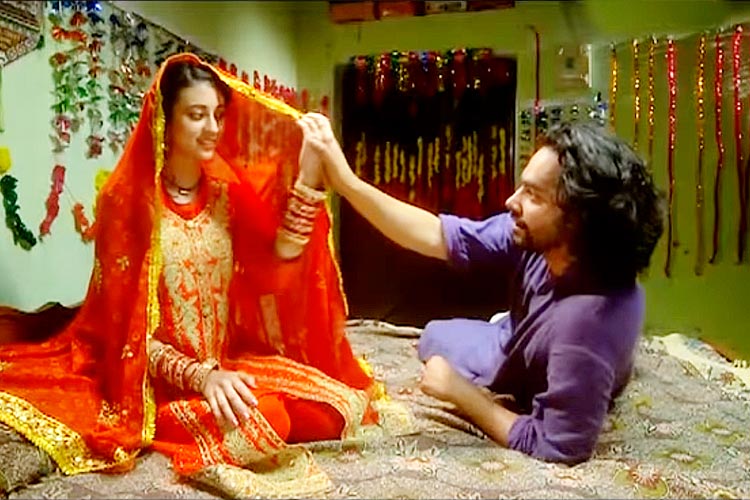 Sabeena Syed as Bushra and Gohar Rasheed as Naseeb
With regards to acting, despite being young and new to the camera, Emaan portrays her distress very well on losing her elder sister to death, and upon learning that she will be married off to Naseeb. Her dialogues seem fit for a slightly older character, but she delivers them persuasively. Gohar Rasheed, as a depressed man who has recently lost his wife, acts appropriately gloomy and disturbed. Sarmad Khoosat's acting as an abusive husband was exceptional, while the brilliant Nadia Jamil never ceases to amaze. As Yasmeen (the village healthworker), she managed to nail every dialogue with precision and grace. Mehreen Raheel's acting was effective, but her village accent wasn't suitable.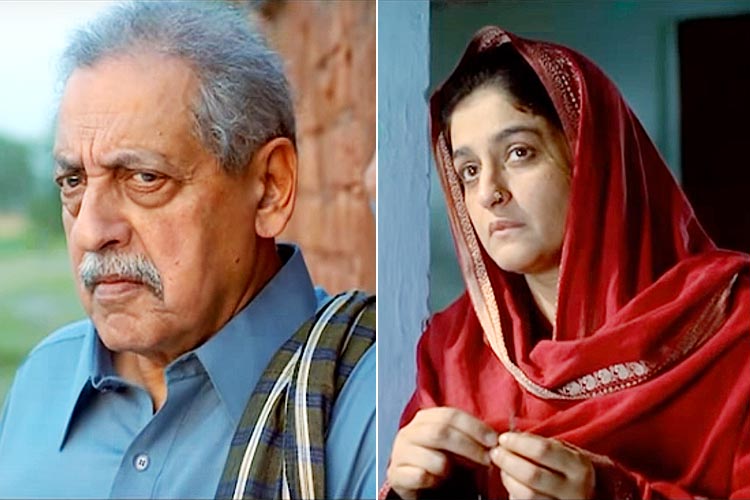 Salman Shahid as Abba and Nadia Jamil as Yasmeen
While child marriage is central to the drama, other issues are simultaneously being highlighted. At the heart of the drama lie the precarious lives of women. With Khairi, Saira's sister in law and her brother, the issue of lack of family planning is shown. Bushra's death reflects how thousands of Pakistani village women die during child birth due to lack of awareness, education and proper aid. Instead of going to hospitals, villagers rely on midwives, who are unable to handle difficult pregnancies. The plight of women undergoing physical abuse at the hands of their greedy husbands is also shown, through Mehreen Raheel's character. While this is a stock addition to every drama set in rural areas, it remains a significant problem in Pakistan. With this plethora of social issues being tackled by the drama, a concern is that each topic is developed with the seriousness and attention it deserves.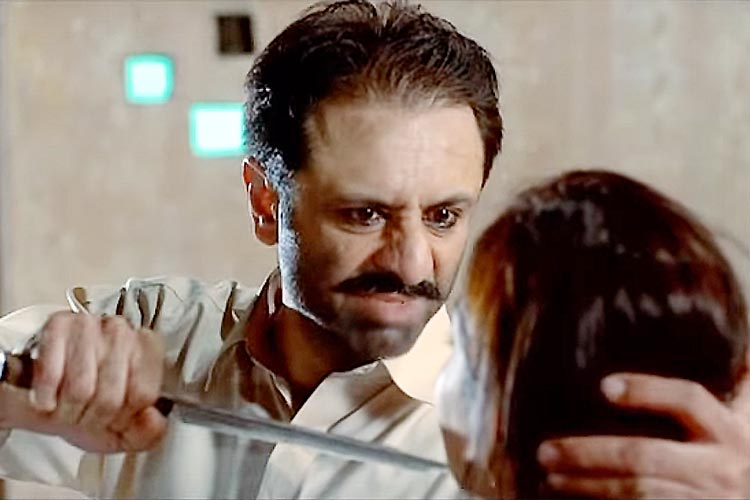 Ali Tahir as Murad
With Baaghi reaping the highest ratings, Mujhay Jeenay Doh seems to be next in line! The emotionally charged performances and powerful screen presence of the actors, is sure to hit the right chords. The first two episodes managed to capture the audiences' attention while keeping them intrigued. Here's to hoping that the drama is able to deliver what it promises.
You may also like: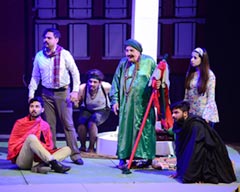 Theatre Review: Charing Cross - A Witness to Changing Times
(February 02, 2018)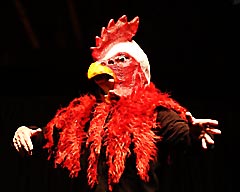 Rafi Peer International Puppet Festival 2018
(January 23, 2018)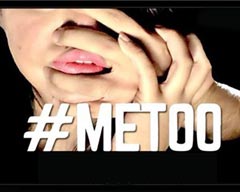 Theatre Review: #MeToo by BlankPage Productions
(January 12, 2018)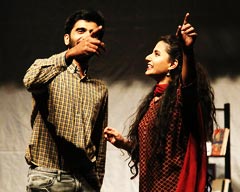 Theatre Review: Bol Kay Lubb Azad Hain Teray
(December 21, 2017)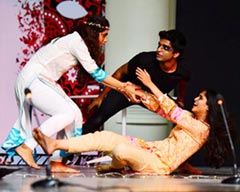 The Fringe 2017 – Intra-IBA Theatre Competition
(December 15, 2017)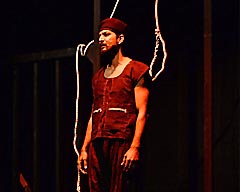 Theatre Review: Ajoka Theatre's 'Intezaar'
(November 30, 2017)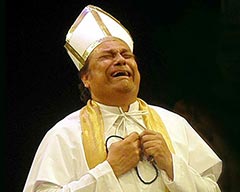 Theatre Review: 'Yahudi ki Larki' by NAPA at National Theatre Festival 2017
(November 02, 2017)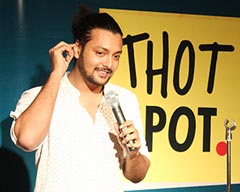 Bachay Panch Hi Achay (5 Kids are Enough) - A Saturday Night Comedy Show
(October 17, 2017)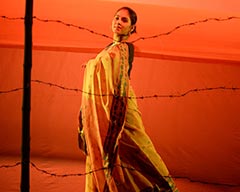 Ajoka Theatre's 'Shehr-e-Afsos - A City of Sorrow'
(October 13, 2017)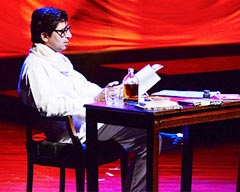 Theatre Review: 'Kaun Hai Yeh Gustakh' - Ajoka's Play about Manto
(October 12, 2017)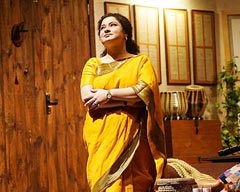 Theatre Review: 'Mushk - Fragrance' in Lahore
(October 10, 2017)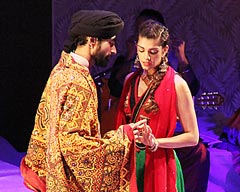 Heer Ranjha – Retelling Kaifi Azmi's Script in an Urdu Musical
(September 11, 2017)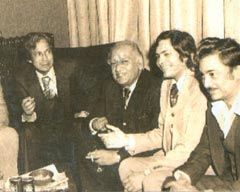 70 Years of Theatre: A Flashback Through the Ages
(August 30, 2017)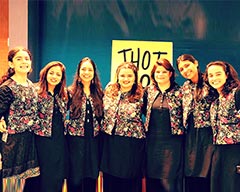 'The Khawatoons' Celebrate their First Anniversary!
(August 02, 2017)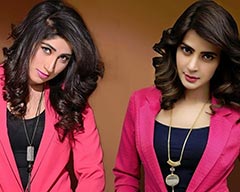 'Baaghi', a serial inspired by Qandeel Baloch
(July 31, 2017)