Wall of Kindness: Compassion is Still Alive
Written by: Amber Juman
Posted on: June 01, 2016 |

Comments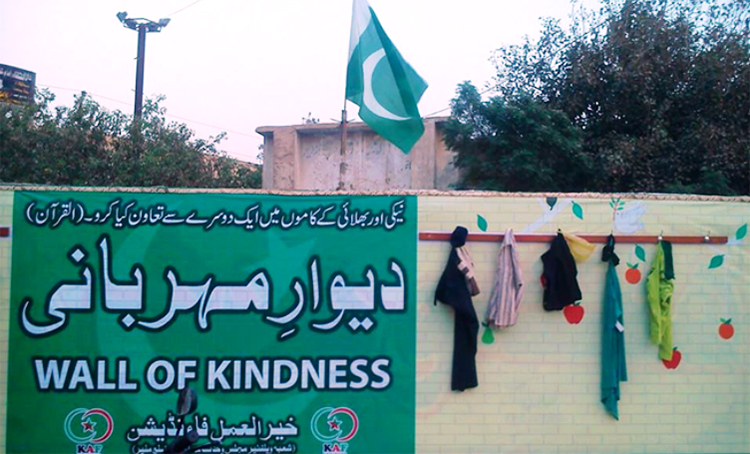 A 'Wall of Kindness' in Karachi (source: Aaj TV)
In a time when we hear about massacres and bomb blasts around the world as everyday news, initiatives like the Wall of Kindness ignite a new hope in our hearts. They give us something to hold on to when all seems lost. They make us believe that we are not alone; that there is still good to be found in this world.
Wall of Kindness is an Iranian venture started by a local from Mashhad, Iran, who wishes to remain anonymous. According to the British Broadcasting Corporation (BBC), it started in December, 2015. With a splash of paint and a few hooks, the person created a simple outdoor charity concept where every passerby was invited to "leave what you do not need" or "take it if you need it". In a world where millions have sleepless nights due to a lack of the most basic necessities, this venture pulls at the heart of every passerby to take a moment and empathize with them.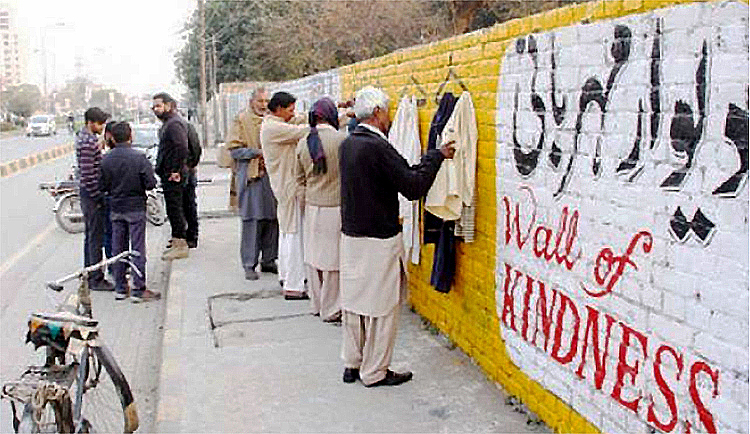 (source: webchutney.pk)
Thanks to the tremendous power of the media, this brilliant idea has spread across borders like wildfire. Walls have undergone a transformation from Iran to Afghanistan to China, as well as Pakistan. One hero in Iran gave rise to heroes in other countries, and a Wall of Kindness or Deewar-e-Meherbani was set up in the city of Peshawar by Asad Lodhi. In a terror-struck region, it brought a ray of hope to hundreds of households. It wasn't long before it started spreading all over Pakistan, reaching as far as Quetta, Khuzdar, Sialkot, Lahore, Rawalpindi and Karachi. Historically, the purpose of a wall has been to create borders between people, but here they seem to be connecting them, as if no borders remained.
The idea was brought to Karachi on January 15th, 2016 by Ismat Ali, a lecturer by profession. She posted a chart on the wall that said, Jis cheez ki zarurat ho le jayey, badle me sirf harf-e-dua de jayey ("Take away whatever you need, in exchange for a word of prayer"). The first wall was set up at M.T. Khan Road, in an attempt to overcome the growing sense of apathy in the city. This was taken further by prominent TV actor Ahsan Khan, who painted a wall with a similar slogan at M.A. Jinnah Road, and was able to gather support from a number of NGOs. Soon thereafter, it spread all the way to Malir, North Nazimabad, and many walls in Defence and Clifton.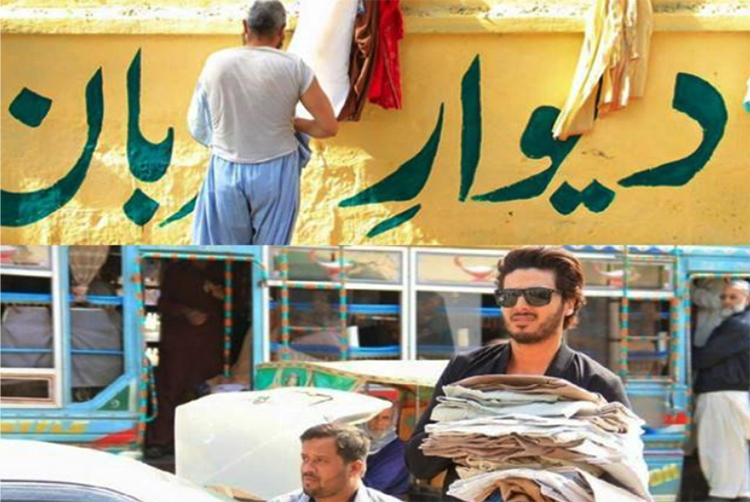 Actor Ahsan Khan taking an active part in the 'Wall of Kindness' initiative (source: Express Tribune)
We live in a world where we consider ourselves free from any responsibility towards the less fortunate. It is initiatives like this, then, that spread like wildfire and the innate but buried humanity in us is brought to life. These walls have compelled Karachi's elite to take action, and residents of the city have made donations in large numbers.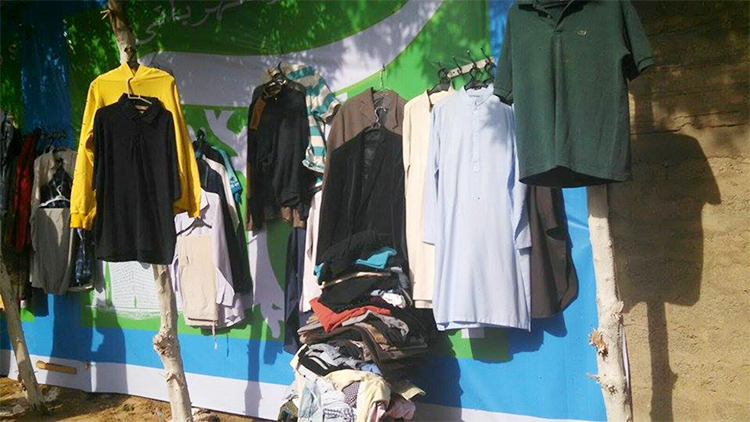 Donations at a wall in North Nazimabad (source: Aaj TV)
I'm not quite sure what feelings arise in other people when they see this kindness brought to the streets and to the hearts of many in the country. What I do know is that when I gaze at these walls, the lyrics of the song, Mein Tou Dekhoonga ('One Day I Will See') by Strings come to my mind. It depicts an ideal Pakistan that many dreamers like myself hope for. The song has always brought tears to my eyes, but this is the first time that I actually see traces of a Pakistan like the one talked about in this song. It gives me hope that all is not lost in my country, and what's needed is for one hero to rise, whose light will give others the power to shine too. Instead of having drawing room conversations about how there is no hope to be seen, what's needed is a small act of kindness that will touch even one heart or change even one life. The initiative does not have to come from a messiah whom we all have been waiting for, but from you and me, because we have the power to change anything and everything.
"We are all meant to shine as children do. And as we let our own lights shine, we unconsciously give other people permission to do the same." – A Return to Love (1992) by Marianne Williamson
You may also like: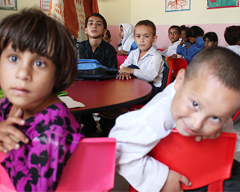 CSS School: Giving Hope to Street Children
(October 10, 2016)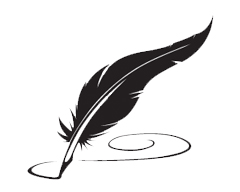 Editorial: Edhi's Legacy
(July 10, 2016)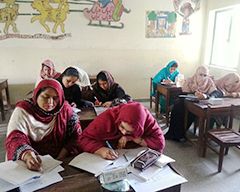 Creating an Impact with 'The Citizens Foundation'
(April 11, 2016)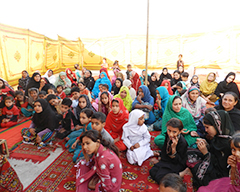 Rozan: Promoting a Violence Free Pakistan
(February 26, 2016)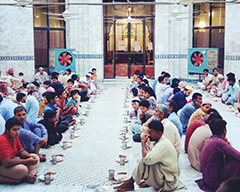 'Rizq': Combating the Problem of Food Wastage
(November 04, 2015)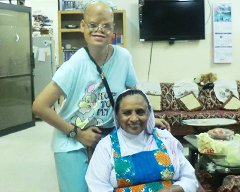 'Dar ul Sukun' and Sister Ruth: Saving Divinity in Man
(October 27, 2015)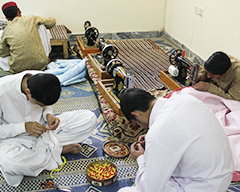 Pakistan's Heroin Addicts and Dost Foundation's Lonely Crusade
(October 22, 2015)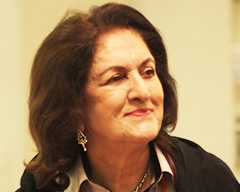 Dr. Parveen Azam: Battling Pakistan's Drug Epidemic
(October 22, 2015)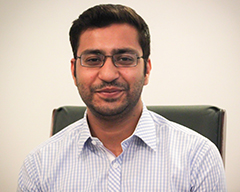 Abdullah Ali - Giving back to Pakistan
(August 13, 2015)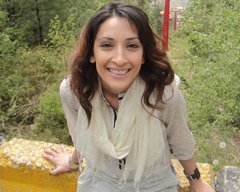 Shaida Rahim - Giving Back to Pakistan
(July 23, 2015)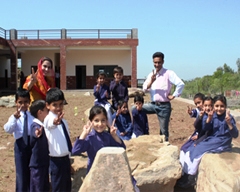 Revisiting the House of Light
(July 14, 2015)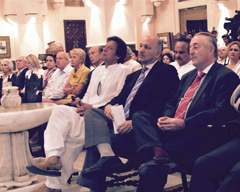 The Launch of the Karim Khan Afridi Welfare Foundation
(June 11, 2015)

Zimmedar Shehri: Citizens Activism at its Best
(July 30, 2012)