Zimmedar Shehri: Citizens Activism at its Best
Written by: Jalal Hussain
Posted on: July 30, 2012 |

Comments | 中文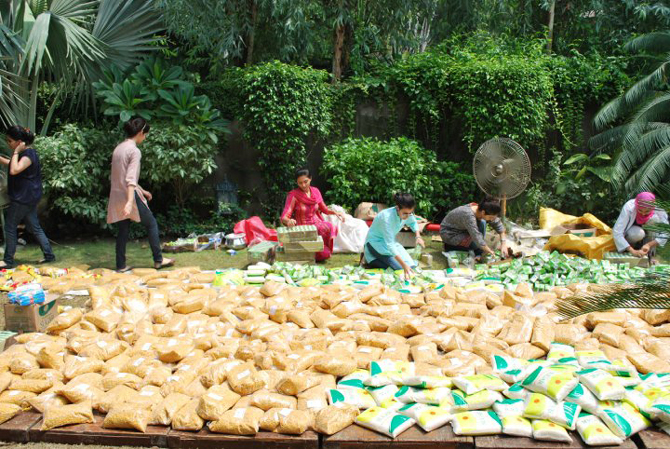 Zimmedar Shehri Organization
Zimmedar Shehri (Responsible Citizens) is an organization that was brought into existence by Pakistani students based in Lahore for the purpose of community service and awareness. By tackling environmental and social issues, we the Responsible Citizens desired to bring about a change in the environment, and to the lives of the people living in different areas of Pakistan. We wanted to inspire others to do something to improve the conditions in our country through simple actions, such as taking out trash in the local communities on a weekly basis. Starting with just 4 boys, the movement has attracted hundreds of people across the country to join the cause, and has inspired other such movements in many cities. Zimmedar Shehri enjoys an international reputation having been lauded by the US Secretary of State Hilary Clinton in her address at the GC University, Lahore.
Before Egyptians cleaned up Tahrir Square after the revolution, Zimmedar Shehri was cleaning up Pakistan every Sunday, in places like Ghalib Market and Main Market in Lahore, and Aabpara in Islamabad. This was Zimmedar Shehri's first project, and perhaps its most well known, and was an instant success in Pakistan.
The basic idea behind the trash project was to inspire people, not only by talk, but also by action. We realized that the 'all talk no action' attitude of the people would never change, unless someone took the initiative. We decided to do just that. In March 2009, accompanied by our friends, we set out for Ghalib Market and swept it clean. The media arrived instantly, and spread the message far and wide. Soon we were on the news, on morning shows, on radio, on paper, and within a few weeks had made it to the New York Times. This not only gave us the momentum, but also gave us credibility while approaching the bureaucracy and Government regarding proposals to improve the cleanliness and hygiene of cities.
We worked with DCO (District Coordination Officer) Sajjad Bhutta and DO (District Officer) Solid waste management Mudassir Waheed – with their cooperation we got dustbins placed in various market places. With public awareness drives every Sunday, our movement spread to 6 cities.
The cleanliness project expanded into the 'Lahore eXchange', a drive to clothe the poor of Lahore. Lahore Exchange was an event organized to raise funds and items at different collection points across Lahore, where people could donate their clothes to children and families of the under-privileged slum-dwellers, who couldn't afford them. Items were packed nicely into plastic bags and were sold for around Rs. 2?3, and the proceeds were given for developmental work in the area. A list of the collection points was given and people even volunteered to pick up items from homes.
Last year we saw floods in Pakistan on an unprecedented scale. The damage to farmland and residences was so extensive and widespread that the entire world was stunned. The UN called it the largest natural disaster in modern history. It was a few days into the floods that Zimmedar Shehri was approached, not once, but many times, to do something for the flood affectees. We had never done something of this sort before, but felt that as responsible citizens, and torchbearers of civil society, we must act.
How were we to act? We needed money first. We needed supplies.
We decided to go for a door to door campaign. In the hot and humid summer of Lahore, during the month of Ramzan (the holy month of fasting), a dedicated group of around 50 volunteers decided to do the rounds of the streets of Lahore, knocking on every door, asking for donations in cash and kind. Once we started putting up notices on our Facebook group, the response was unbelievable. We were receiving donations from all corners of Pakistan, and even from abroad. In coordination with other groups, and with the help of online news and reports in the media, we determined what was required, bought the most essential food and sanitary supplies in large quantities, and set about packing them.
In the garden of our head office we erected a tent and had over 100 volunteers packing. With the help of volunteers we packed tirelessly, day and night, in rain and storm and blistering heat.
Our first trip was to the beautiful valley of Swat. We co-ordinated with the 105th Brigade of the Pakistan Army and they offered us residence and security there. We were taken to the Khwazakhel valley, Mingora, and many other places to survey and distribute our goods. We sent half our goods to Kalam by helicopters. Had there been a way to get to Kalam other than that, we would've jumped at the opportunity, but the floods had destroyed all roads to and from Kalam. After doing relief work in Swat for a week, we came back, but vowed to continue helping the flood victims.
Our second trip was to district Muzaffargarh, in southern Punjab. We again coordinated with the Army, took truckloads and donated in the villages of Khangarh and two other locations. We were there for a total of three days, while residing at Multan.
We forwarded 2 tonnes of rice donated to us by the Air Force. They took 2 of our volunteers along with them to District Rajanpur to distribute it. We also distributed ration kits, one month's supplies of utensils, cooking items and daily essentials. Clothing items were also distributed among the flood affectees.
Pakistan had still to recover from the previous year's devastating floods, when it was faced with another disaster. Twenty-two out of twenty-four districts of Sindh were completely submerged under water, six million people were affected, 200,000 made homeless, and 80% of agricultural crops damaged.
Zimmedar Shehri launched its Flood Relief Mission 2011. Like the year before, we went from door to door to raise funds and collected around Rs. 2 million worth of relief goods and cash. Our representatives in different schools and colleges sold custom made T shirts and wrist bands, which helped raise a lot of money. We coordinated with various NGO's and the army to determine the requirements in various areas. After consultations, we decided to focus on Sanghar.
After a three-day journey our team of volunteers arrived at Sanghar. We saw the destruction caused by the floods and interacted with the victims of the flood. Their resilience was inspiring and we were moved by their hospitality. Even in the face of such adversity they managed to smile and offered us what little food they had. We distributed ration, quilts and other relief goods amongst more than 1500 families.
This Flood Relief Mission has taught us that whatever differences we may have, the spirit of building a better Pakistan trumps everything else, and cuts across all class and political barriers. This very spirit of collectiveness and unity is what we had set out to inculcate in the people of Pakistan; to work together with sincerity and with a common goal to change Pakistan. We are all aware of the great potential of Pakistani people, but now is the time to put into practice what we have dreamt of, and through our joint efforts make our country rise to the vision of its founding fathers.
Click to view picture gallery
You may also like: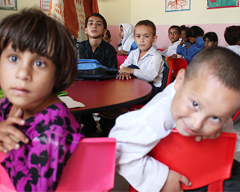 CSS School: Giving Hope to Street Children
(October 10, 2016)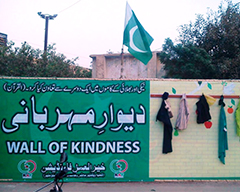 Wall of Kindness: Compassion is Still Alive
(June 01, 2016)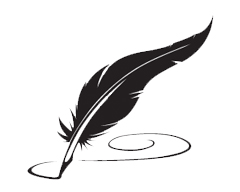 Editorial: Edhi's Legacy
(July 10, 2016)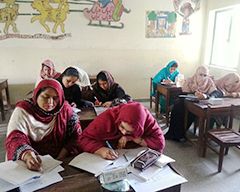 Creating an Impact with 'The Citizens Foundation'
(April 11, 2016)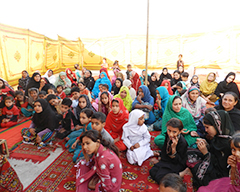 Rozan: Promoting a Violence Free Pakistan
(February 26, 2016)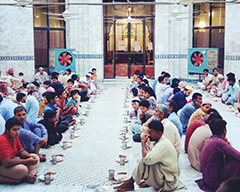 'Rizq': Combating the Problem of Food Wastage
(November 04, 2015)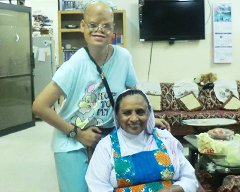 'Dar ul Sukun' and Sister Ruth: Saving Divinity in Man
(October 27, 2015)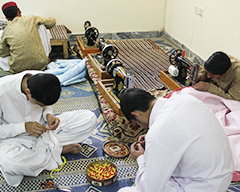 Pakistan's Heroin Addicts and Dost Foundation's Lonely Crusade
(October 22, 2015)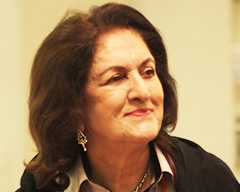 Dr. Parveen Azam: Battling Pakistan's Drug Epidemic
(October 22, 2015)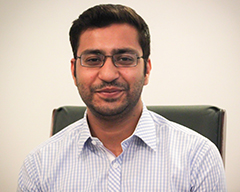 Abdullah Ali - Giving back to Pakistan
(August 13, 2015)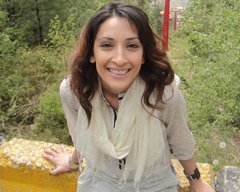 Shaida Rahim - Giving Back to Pakistan
(July 23, 2015)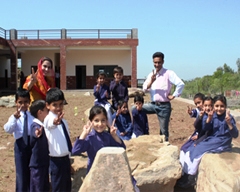 Revisiting the House of Light
(July 14, 2015)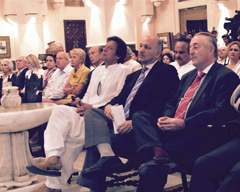 The Launch of the Karim Khan Afridi Welfare Foundation
(June 11, 2015)