THE FINAL STAGES TO ST PETER'S
Written by: Amna and Yaver - Posted on: September 04, 2013 |

Comments
Google Translation: اُردو | 中文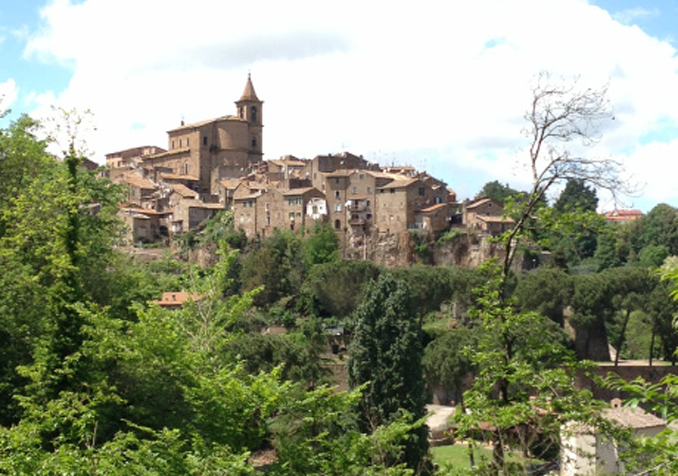 Monterosi and Lago Bracciano
On our way to Monterosi from Sutri, we saw a distinct change; the presence of the wealthy Roman who commutes into town while living in a country residence, perhaps with horses. Initially, it was just a vague sense, but in the end it was the disproportion between the scale and quality of the residences and the agricultural land around them, plus the presence of an increasing number of multi-residence gated communities that confirmed the change. We had not really seen this anywhere else on our journey. We were now within a 60km commute of the centre of Rome.
Our overnight stay was in the beautiful home of Theresa and Franco overlooking Lake Bracciano . They were great hosts, Theresa gave Amna a ride from Monterosi to their home La Cavetta and then to our next destination La Storta because Amna's knee was acting up. She took us to Trevignano Romano on the lake shore. This is another volcanic caldera like Bolsena and forms the water supply for the fountains of Rome.
La Storta
Afzaal and I did a marathon walk of 31 km to La Storta near Rome as the penultimate leg of our journey. Wonderful scenery again. But a testing walk, we were hobbling by the end of the day. It was a delight to get to our lodgings at the Sacred Heart Convent (Casa Nostra Signora del Sacro Cuore) run by kindly nuns.They describe it as 'well furnished, sober and yet pleasant'. Located on the Via Cassia, it was a haven of peace. Again we saw the impact of proximity to Rome; we encountered our first ever McDonalds in over two weeks. Across from the convent was a real happening place, a combination of bar, café, pasticceria, restaurant, supermarket and sophisticated hangout for hip people. We really enjoyed it, but it had the unfortunate name of Mr Pizza Drugstore (one thing it wasn't was a drugstore, but I think the association with American drugstore soda fountains was what they were aiming for).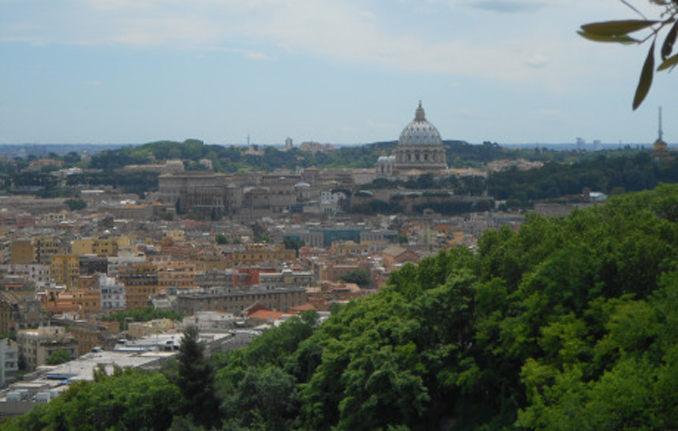 The walk to Rome was the least pleasant of the whole trip, because large sections of it were alongside, or in some cases on, a very busy road. A fellow pilgrim from Austria named Reinhard accompanied us into Rome. He had first cycled 600km from Verona to San Quirico, donated his bike and then walked the rest of the way.
Link to Amina's blog: http://amnaabidi.wordpress.com/2013/05/25/the-final-stages-to-st-peters/
You may also like: