Aangan Terrha
- Posted on: May 31, 2013 |

Comments
Google Translation: اُردو | 中文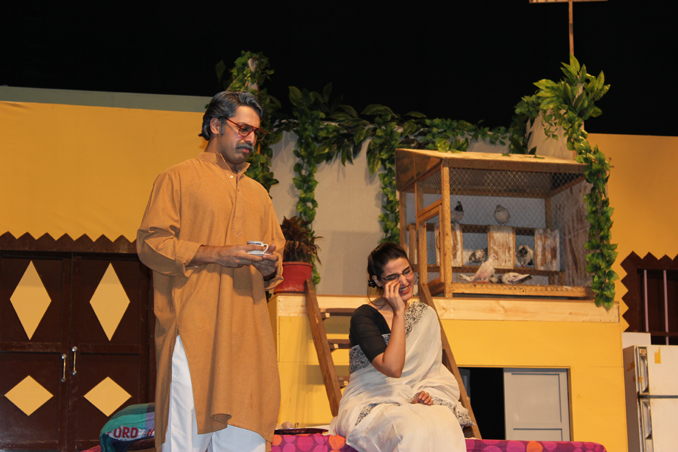 Script: Anwar Maqsood
Director: Dawar Mahmood
A KopyKats production
Aangan Terrha opened to a packed audience at PNCA on the 29th of May, having been staged in Lahore and Karachi. KopyKats have revived for the stage Anwar Maqsood's TV series from the 80s, when censorship was stringent.
It is a sitcom with light touches of political satire. The piece de resistance of the play is the role of Akbar, the domestic help of Mr and Mrs Mehboob Ahmed, a financially hard-up couple, as Mehboob Ahmed is an honest, retired bureaucrat.Akbar, a classical dancer, has been reduced to being domestic help; a comment on the difficulty of surviving as an artist in our society. Akbar is sharp, perceptive and witty, who exposes the phoney and pretentious nature of our middle classes, and their treatment and attitude to domestic help.
Yasir Hussain's performance as Akbar was outstanding, and he is a natural. But for his electric presence on stage, the play would have been pretty lackluster.However, Anwar Maqsood is a popular playwright and the crowd responded to every line with peels of laughter.
A scene from Angan Terrha
You may also like: