Film Review: Waar
- Posted on: October 21, 2013 |

Comments
Google Translation: اُردو | 中文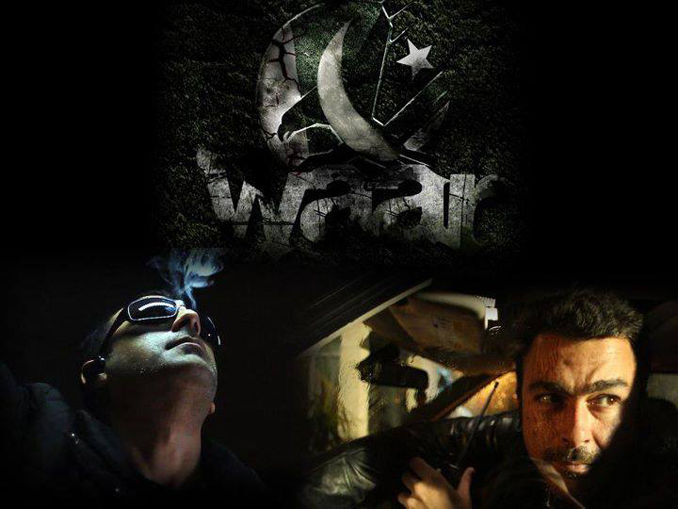 Director: Bilal Lashari
Producers: Omer Manzoor, Hassan Waqas Rana
Cast: Shaan Shahid, Shamoon Abassi, Meesha Shafi, Ali Azmat and Hamza Abassi
The movie Waar has the intellectual clarity that our politicians lack: terrorists are criminals, and it is a fight between good and evil. Fast paced, beautiful cinematography, good acting by Shaan and Meesha Shafi, but it is the compelling performance by Shamoon Abbassi as the chilling psychopath terrorist Ramal, which is riveting. Shamoon goes on a well-planned and executed killing spree with the help of Laxmi, spreading mayhem among the unsuspecting police force.
Talented Meesha Shafi, singer turned actor, is the slick foreign agent Laxmi, who has seduced Ijaz Khan, the rising star on the political spectrum, played by Azmat Ali Khan. Shaan, a retired major, who resigned from service after his wife and son were killed by a terrorist bomb, is a man consumed with revenge, and whose energies are harnessed by the police in countering an imminent terrorist threat. As the plot unfolds, the young tribal terrorists are shown to be easy guns for hire, who receive money in their foreign bank accounts, and are willing to commit patricide in naked pursuit of power. There are shots of young boys in madrassahs being trained for suicide bombing, and there is that ubiquitous Pakistani middleman, happy to forge passports and documents for a good sum of money. Hamza Abassi as Ehtesham, plays the young motivated police officer who chooses to sacrifice his life in order to save that of thousands of others, a metaphor for the thousands of our young men martyred fighting this insidious enemy.
It is a well-produced movie that is breaking all box office records, but with its dialogue in English, a large section of the Pakistani people have been excluded from viewing it. If anyone had any doubts about the resurgence of Pakistani film industry, Waar should put these to rest.
You may also like: