Islamabad's Burning Brownies
- Posted on: July 19, 2013 |

Comments
Google Translation: اُردو | 中文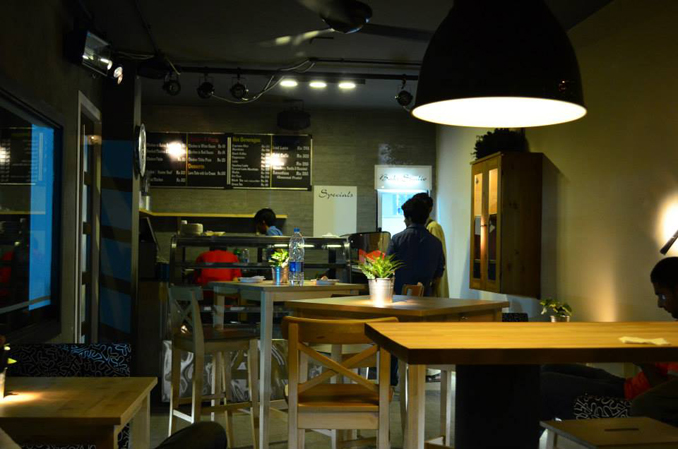 The cosy interiors of the cafe
Tucked away in the heart of Islamabad lies a small home style café Burning Brownie. The interior of the coffee shop is well lit and furnished with the familiar Swedish brand we have all come to love, a mixture of low lying sofa's and high chairs give the café a cosy feel.One look at the display counter and you know you can't leave without sampling a brownie, one of those scrumptious looking cupcakes or a slice of the delectable chocolate mousse cake. Since they use luxury chocolate such as Callebaut and Valrhona used by Michelin starred restaurants the chocolate products at the café are definitely a class apart.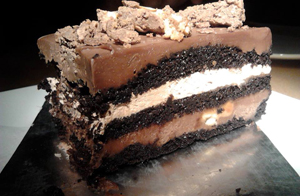 Burning Brownies
The coffee is made as per the customer's liking and is arguably one of the best in town and rightfully so! The coffee beans are specially ordered in from London, with exact specifications for the blend and roasting of the coffee. 'We wanted to offer the best quality experience' says Ammar Mumtaz the owner of the café explaining how the 'quality' segment is missing from most coffee retailers in the country.
Starting out as a home cook, the owner started stocking at the F-7 shell petrol pump where its sales steadily grew giving incentive for the business to expand. Burning Brownie has certainly come along way and has become a novelty in the short span of time since its opening. They certainly aren't stopping here- the owner aims to make burning brownies the first ever Pakistani chain of coffee shops, there's a long way to go but they are off to an excellent start.
One thing is for sure, the owners of Burning Brownies take their baking seriously and this reflects in the amazing food that they have to offer. Need a chocolate high? Burning Brownie is your next stop!
You may also like: