Reviving Traditional Art with 'Crossed Wires'
Written by: Ismail Umar - Posted on: January 02, 2015 |

Comments
Google Translation: اُردو | 中文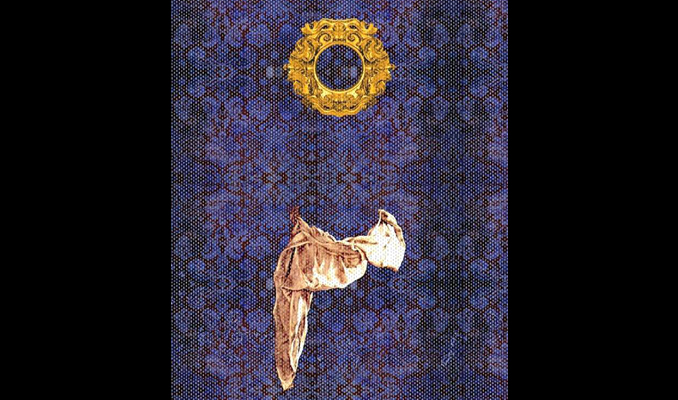 'My work is a hybrid form of imaginations and realities' - Imrana Tanveer
A month-long exhibition displaying the works of Lahore-based artist Ghulam Hussain and Karachi-based Imrana Tanveer recently opened at the Satrang Art Gallery in Islamabad. Titled "Crossed Wires", the exhibition features artworks made using thread on paper as well as various weaving techniques. Although Hussain and Tanveer have very dissimilar styles, they have both used the same techniques for their latest artworks. They have worked with intricate weaves and presented skillfully woven designs and patterns, bringing together individual threads in a tapestry of color and form.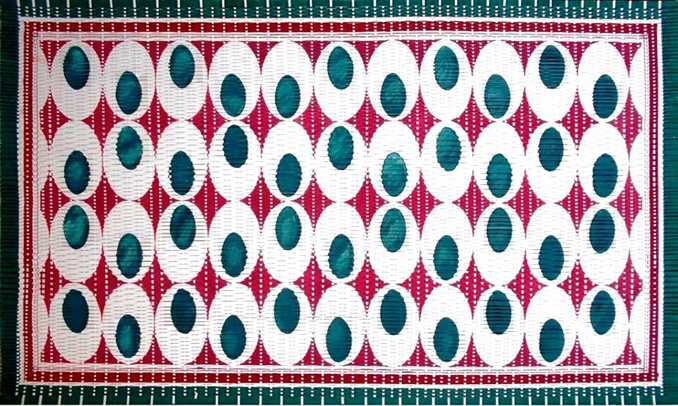 Ghulam Hussain is a miniature graduate from the National College of Arts (NCA), Lahore. He creates seemingly simplistic geometric patterns that remind one of childhood drawings and ideas. He tries to emphasize the process of formation and the joy of creation by purposely giving some of his pieces an almost unfinished appearance. He uses opaque watercolors on wasli paper, using delicate tones in a strategic pattern. He creates a multiplicity of horizontal and vertical lines to make sharp geometric patterns which stimulate the viewer's imagination. Hussain accredits his crafting skills to his family: "My family is craft-oriented, and as they were my initial inspiration, my artwork is craft-based. My work revolves around the passionate world of childhood memories".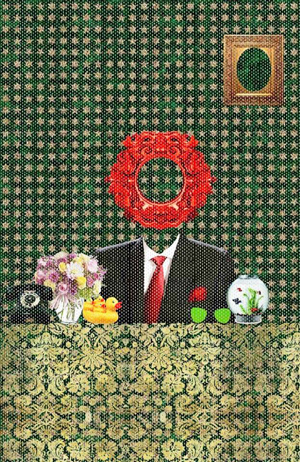 On the other hand, Imrana Tanveer uses paper and thread to produce thought-provoking images which are highly relevant in today's socio-political context and which immediately grasp the viewer's attention. She constructs identifiable visual imagery, inspired by history and popular culture, and recreates it by adding her personal element to it. She explains the concept behind her art: "My work is a hybrid form of imaginations and realities. It interrogates and enlightens the world we develop and live in by constructing, deconstructing and reconstructing it again and again, i.e. the transmutations in the form of weaving".
Zahra Khan, the curator of the gallery, praised the work of both artists: "Tanveer and Hussain have highlighted the delicacy and significance of human touch and design. The show not only pays homage to an age-old craft, but also demonstrates to the viewer the benefits of combining separate schools of thought, traditions and philosophies to form a new, mutually favorable fusion".
"Crossed Wires" will continue at the Satrang Gallery till 12th January, 2015.
You may also like: