Sawa 14 August
- Posted on: October 22, 2013 |

Comments
Google Translation: اُردو | 中文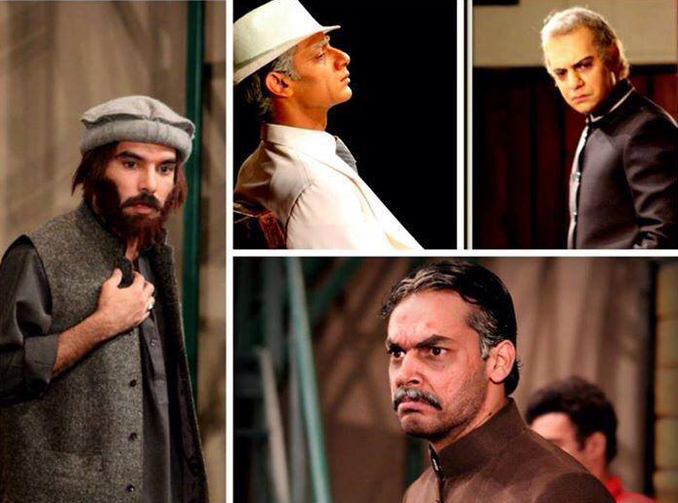 After running successfully in Lahore and Karachi Sawa 14 August has finally landed in Islamabad! The play scripted by the renowned Anwar Maqsood and directed by Dawar Mahmood under the Kopykats banner ran its 99th show at the PNCA Auditorium yesterday.The play introduces two new characters, Zia Ul Haq and Zulfiqar Ali Bhutto and Jinnah is retained from Pawnay 14 August. This time the play set in a railway station, and it show cases a variety of Pakistanis representing all political parties as they wait for the 'Taiz Gaam' which has been postponed for four hours. All in all, it is a thorough lesson in Pakistan's recent history and current political scenario, of course with an element of wit.
The acting skills of the artists are highly commendable; each and every character was well developed and expertly relayed to the audience. From the sweeper cleaning the station, the PTI Supporters to the Sindhi and Pathan, every sketch was very appropriate-almost real. Anwar Maqsood with his uncanny humor left the audience mesmerized-at times the crowd would be laughing hysterically and the very next moment the atmosphere would become intense.
One thing is for sure, this play is a definite must-watch for all Pakistanis alike. It will be running at the PNCA till the 30th of October.
You may also like: