Supporting the Crafts!
- Posted on: May 29, 2013 |

Comments
Google Translation: اُردو | 中文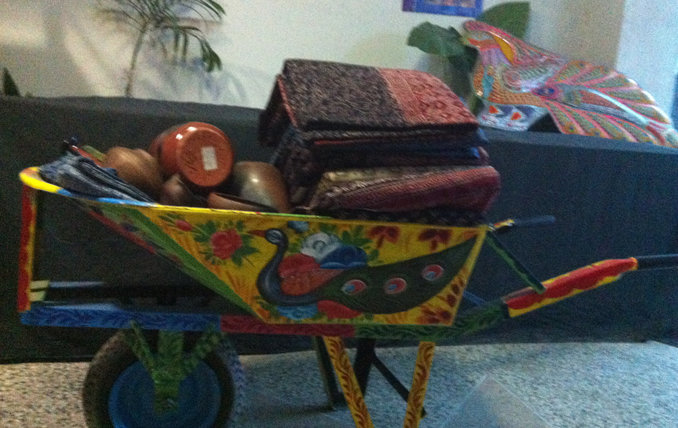 Last weekend Nomad Art Gallery organized an exhibition highlighting organizations that are engaged in local craft and design intervention. The concept of design intervention emerged a couple of years ago; the motive, to not only bolster dying crafts and techniques, but support the female rural population by providing them with a business sense and skill. Part of the display was dedicated to handbags and accessories by renowned design house Polly&Me; a social enterprise working with female embroiders in the Chitral valley to create luxury-embroidered accessories. The bags were priced from Rs. 25,000 onwards. T-shirts and décor from Tribal Truck Art and silk shawls from'House of Wandering Silk', Nomad's partner based in New Delhi, were also on display. Although the space for the products could have been organized better, the exhibition brought to the fore the local and indigenous arts and crafts that are perhaps the real treasure of the country.
You may also like: