The Golden Jubilee Exhibition
- Posted on: September 16, 2013 |

Comments
Google Translation: اُردو | 中文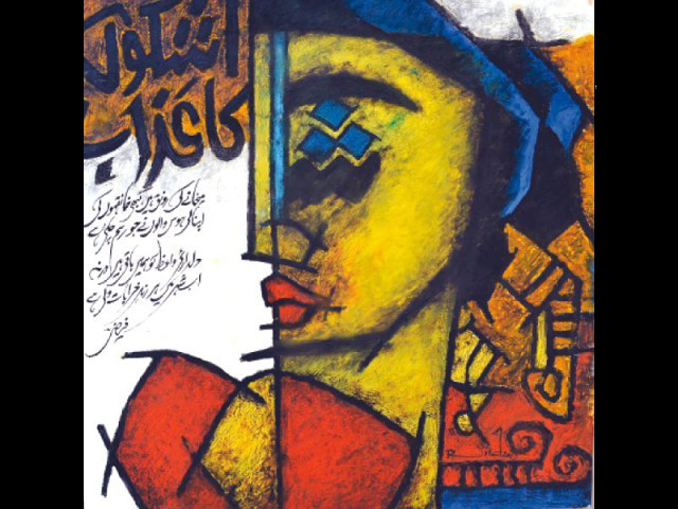 Gallery6 marked its 50th exhibit by organizing their "Golden Jubilee Exhibition" that opened on 12 September. The art gallery that opened its doors for artists and art consumers in 2009 celebrated the occasion with a collection of pieces from twenty distinguished artists, such as Ahmed Parvez, Ahmed Khan, Ather Jamal, Iqbal Mehdi, Mansur Rahi, Masood A. Khan, Rashid Arshed, Rasheed Butt, RM Naeem and Shahla Rafi.
The event was inaugurated by PTV and former PBC chairman Aslam Azhar; who applauded the effort of the curator and owner ofand owner of Gallery6, Arjumand Faisal, for striving to preserve and promote the arts. Arjumand Faisal related that it was because of a lesson he had learnt long ago from Azharthat it was essential to remember to pay due respect to those who deserve it. As a result, his life's work is to appreciate and respect artists who are deserving and to commemorate their talent and hard work.
It was a quiet opening, but the exhibition itself was overwhelming with a diverse range of art pieces ranging from oil paintings to calligraphies to black and white self-portraits. The Golden Jubilee Exhibition will continue until September 26 daily from 11am to 7pm.
You may also like: