The Lahore Book Fair
- Posted on: October 10, 2013 |

Comments
Google Translation: اُردو | 中文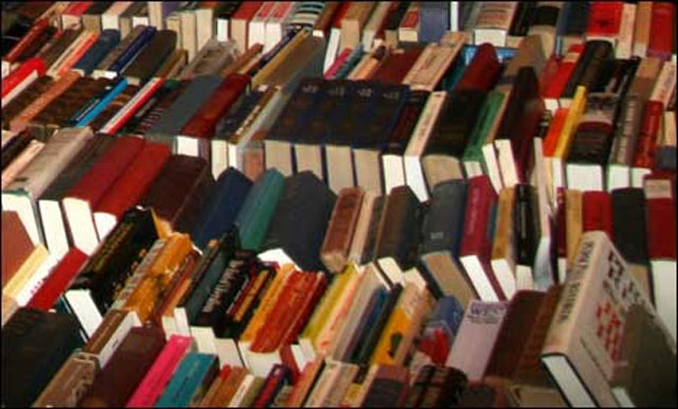 The scent of books wafted through Lahore's idyllic Lawrence Gardens dotted with book-stalls outside the Quaid e Azam Library, which were thronged by fervent readers.It appeared symbolic to have the Lahore Book Fair at the historical Mall Road, outside the iconic Library in Pakistan's cultural capital, which boasts a rich literary heritage.
The book fair was a four day event that began on Thursday, 3rd of October. It was inaugurated in the presence of scholars, writers and poets, who seemed charged up to lend support to the cause of book-reading.
The books present at the stall ranged from a variety of genres covering classic and contemporary English and Urdu Literature, children's books and reference books for natural and social science as well as the humanities. Various publishing companies and book shops set-up their stalls, with representatives tending to various prospective buyers who breezed through the kiosks,sifting through books with contemplation.
Faheem Akbar, an MBA Student from Hyderabad was in search of Literature and History books. '' I am happy to be here since there is great a choice of books available. Books are available at affordable prices and you can find both old and new books. I have found most of the books that Ihad set out to buy.''
Among the hustle and bustle of book stalls stood a lady with a beaming face who marketed with enthusiasm the novels she had authored. Shaheen Firdous who has written two Urdu novels; Kahin Dair Na Ho Jaye (It might be too late) and Subha Zuroor Ho Gee (The Morning Is Inevitable), expressed her joy at the positive feedback she has received for her books.
Some of the book-sellers at the fair lamented at what they perceived to be poor arrangements in the event's organization. Mazhar Ansari, who was selling children's books, noticed an absence of water-proofed canopies which he deemed necessary for a book fair of this scale. He added that the visible response of the public was modest at best and the attendance was not as per his expectations. He attributed this to a reduction in the purchasing power of individuals over the years, a view shared by some of his other colleagues at the event.
Concerns were also expressed over the issue of piracy with a representative of Liberty Books claiming that pirated books were up for sale at the book-fair. ''Thanks to all the piracy of books,prospective buyers who glance at our price-tags feel that the prices we are offering are too high which consequently jeopardizes our sales. We need to have stricter laws against piracy in this country.''
Books were on display from morning till night and the discounts offered were a major source of attraction for customers. By the evening, the library's majestic, white exterior was luminous with lights garlanded around it and those who had commitments during the day had an opportunity to get their hands on their desired books.
Contributed by Syed Abbas Hussain
You may also like: