Chai Chahiye! Kaunsi Janab?
Written by: Shahzeb Naeem
Posted on: July 28, 2015 |

Comments | 中文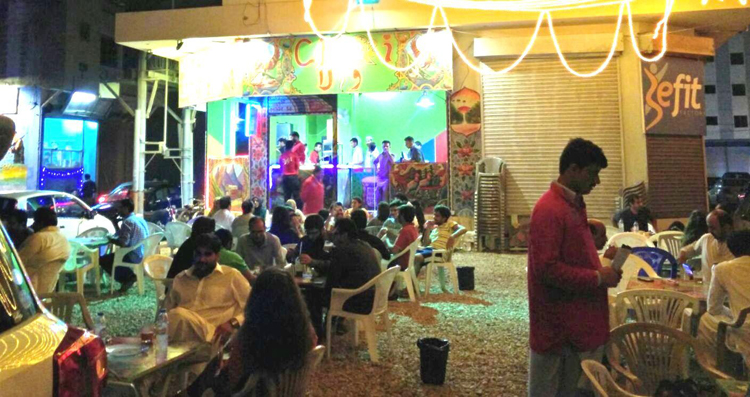 Chai Dhabas in Karachi
Chai dhabas in Karachi are considered to be a secret sanctuary where people come to relax – a sanctuary which does not adhere to the notions of class or background, and where there is a blurring of lines between the rich and the poor, the old and the young. A sanctuary where I would seek refuge after a tiring day at school, during fits of impulsive emotions, or out of sheer boredom. For my close circle of friends, Chai dhabas have facilitated and strengthened our "brotherhood", as my friends proudly proclaim. In the past few years, we've spent countless hours in these safe havens that we now have developed a tryst with.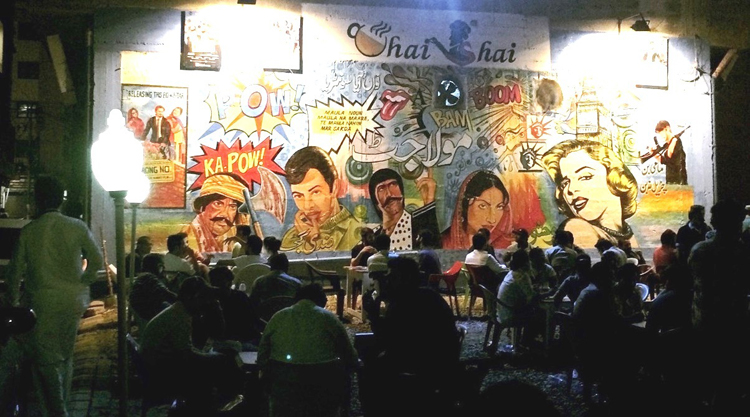 Hence, whenever a new chai dhaba opens up in our vicinity, we're usually the first ones to check it out. In recent months, there has been an upsurge of chai dhabas at various locations in Karachi's Defence area. This review will focus on Chai Shai and Chai Wala, two of the chai dhabas that have popped up side-by-side in the locality known as Chota Bukhari.
What distinguishes these two places from other chai dhabas is their target audience. Most chai dhabas cater to an almost universal audience, ranging from beggars to the wealthy waderay ka beta due to their extremely affordable prices (a modest Rs. 20-25 per cup). Contrarily, these two dhabas cater to a more specific clientele, as their Doodh pati costs around Rs. 60, and their Karak chai costs a whopping Rs. 150 per cup. The idea behind this is probably to target a family-oriented audience, and the formula seems to be working quite successfully. As I entered the place and observed my surroundings, I saw drones of families hurdled together in groups as they enjoyed their tea with scrumptious nutella-filled parathas. Indeed, given the scarcity of public spaces in Karachi, as well as growing security concerns, these chai dhabas attempt to fill the vacuum by providing a secure public place for families to relax and unwind. They are also among the few chai dhabas in the city where women can sit outside without feeling uncomfortable or being harassed. Unlike most chai dhabas, which are usually dominated by the male segment of the population, the demographics of this place consist mostly of families.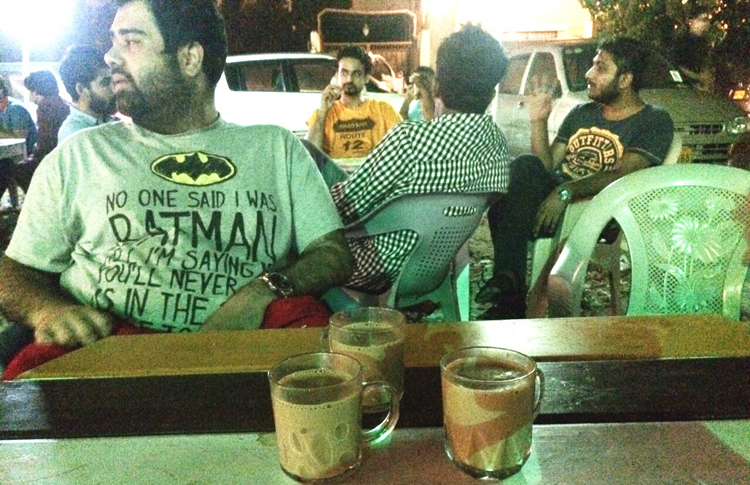 Chai Shai is the new kid on the block, which offers a Lollywood-inspired theme as its setting. Chai Wala, on the other hand, offers a truck art-inspired setting as its background.
These two dhabas differ in several aspects. However, in retrospect, I had a similar experience with both. Both of these places cater to the more affluent class in our society, as they have carved their own niche from the typical "dhaba" experience by imposing barriers on entry through their high prices, offering a 'cultural' setting to set up the ambience of the place and having a diverse menu which not only offers chai but various types of beverages, parathas, and even milkshakes.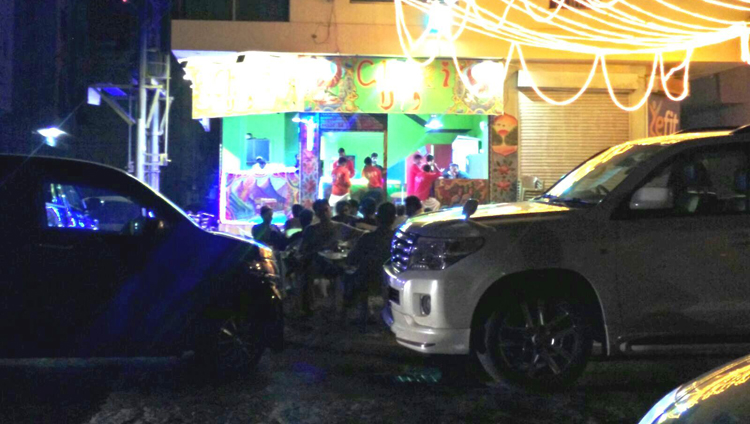 For a "launda" like me, though, I would prefer having my Rs. 25 cup of tea from the chai dhaba near my house, since its low-profile and intimate setting satisfies the introvert in me. However, the two dhabas at Chota Bokhari are recommended for people who are willing to pay a higher price for a family-friendly public space where they can sit comfortably and converse with one another over delicious warm chai.
You may also like: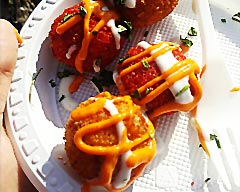 Karachi Eat 2018: The Good & the Bad
(January 16, 2018)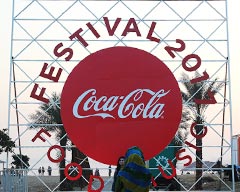 Coke Festival 2017 comes to Islamabad
(December 11, 2017)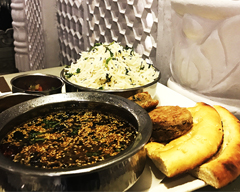 Food Review: Rahdaari
(December 07, 2017)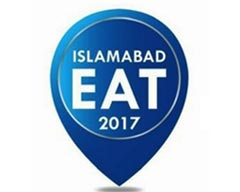 Islamabad Eat 2017: Don't Speak, Just Eat
(November 14, 2017)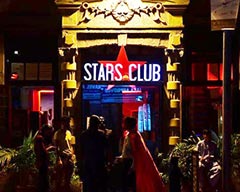 Stars Club: Karachi welcomes its first film-themed café
(November 06, 2017)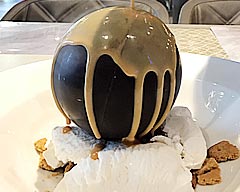 Food Review: Browns, Islamabad
(October 19, 2017)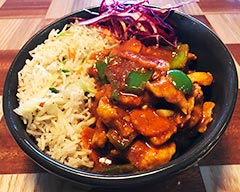 Wok Fusion Café
(October 09, 2017)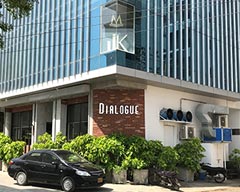 Food Review: Dialogue Restaurant, Karachi
(September 29, 2017)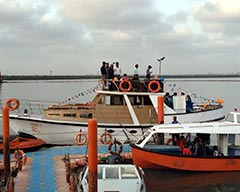 Savor Boating and Restaurant: A Unique Experience
(September 08, 2017)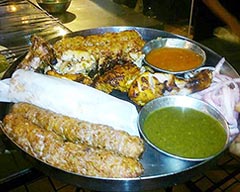 Boat Basin Food Street, Karachi
(August 25, 2017)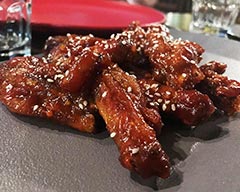 Food Review: #EAT, Islamabad
(August 11, 2017)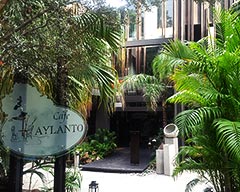 Food Review: Café Aylanto, Islamabad
(August 04, 2017)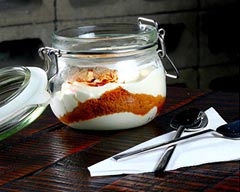 Food Review: Soi Asian Bistro, Karachi
(July 28, 2017)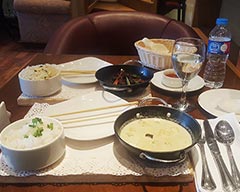 Food Review: The Chinese Café
(July 21, 2017)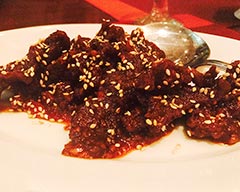 Food Review: Yum Chinese and Thai Restaurant
(July 14, 2017)