Food Review: Delish Pizza Bar, Lahore
Written by: Minahil Gillani
Posted on: August 15, 2016 |

Comments | 中文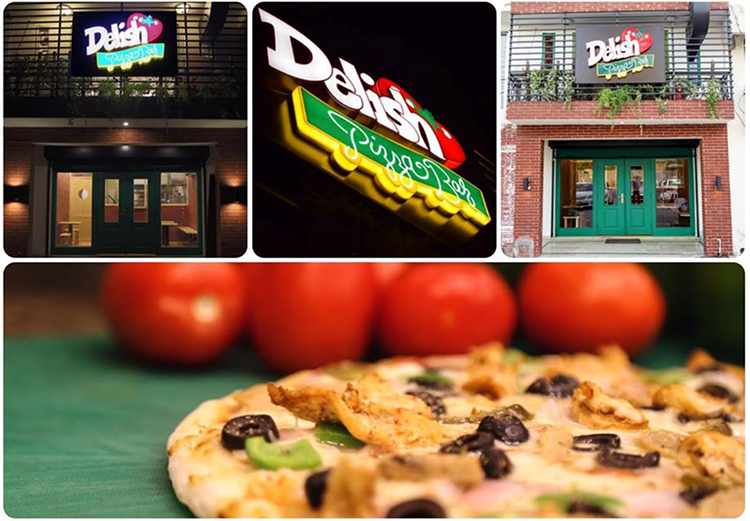 (source: 'Delish Pizza Bar' Facebook)
Last week, a cancelled class freed me and my friend up for an off-campus meal. It was 12 in the afternoon, and we were still trying to find a place that would be open at that hour, when we suddenly found ourselves in front of a small pizzeria in Y block. I am not a huge fan of pizza (shameful, I know), but my compatriot insisted that we give it a shot, as he had heard of the place before and had been meaning to try it out. For those of you who live near or around Model Town, you have probably already heard of Delish Pizza Bar, but their DHA outlet opened up just a few months back.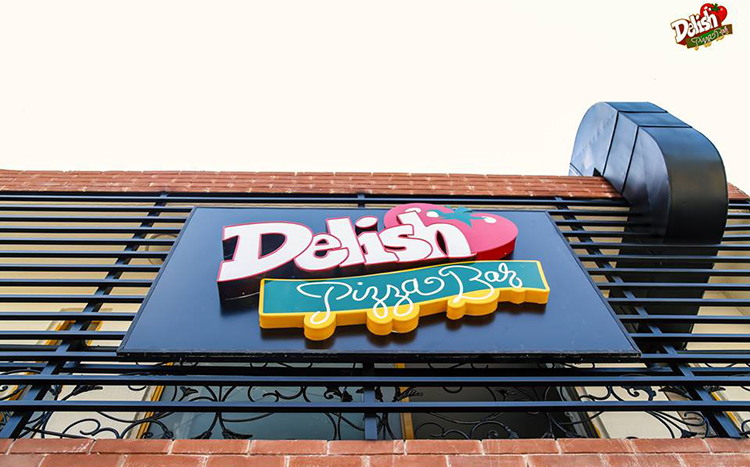 So we walked through the bright green doors into a small shop. Rather unassuming, there were three benches attached to the walls and the room had a maximum capacity of 12 people. In all honesty, I did not expect much other than the same run-of-the-mill pizza offered by a host of cafés and eateries in Lahore.
We were greeted by a man behind the glass counter who handed us a paper menu, at which point I was slightly intrigued by the options: most pizza joints in the city offer a multitude of toppings that can oftentimes become overwhelming and even unappetizing, but these were different with a select amount of toppings and flavors on offer. There were eight flavors to choose from, so we decided on a medium-sized pizza, half Margherita and half Beef Tenderloin.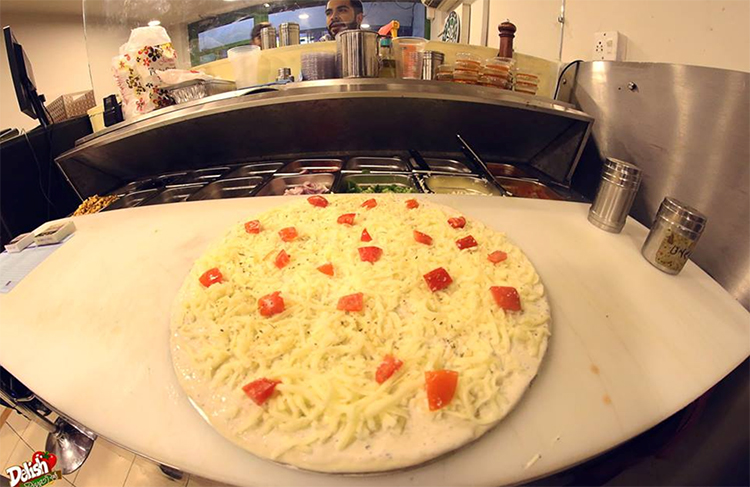 Delicious pizza in the making
Behind the counter, the chef got to work in front of us on a shiny clean stainless steel counter, putting on a show by tossing and rolling out the dough. Fifteen minutes later, the waiter set down a piping hot pizza in front of us, along with a small container of chili-infused oil, which is the only condiment offered. Now I was impressed: in front of me was a classic Neapolitan thin crust pizza, dripping with sauce and sparse toppings focused on balance and simplicity, rather than twenty different mismatched toppings, which most pizza joints offer. One bite, and I was transported to the bustling bistros of the Italian Riviera – I could almost hear the accordions. The pizza had a soft, soupy center, and was a beautiful interplay of dough, sauce and oil, with high quality organic cheese tossed over it, and the perfect ratio of crispiness to soupiness. I will admit that in our haste, both of us managed to well and truly burn our mouths, but we kept on scarfing it down. There was a small fight over the last slice, which we ended up compromising on and sharing. Between the two of us, we had four-and-a-half slices each (we seriously underestimated what 'medium' entailed), and it was well worth the cost.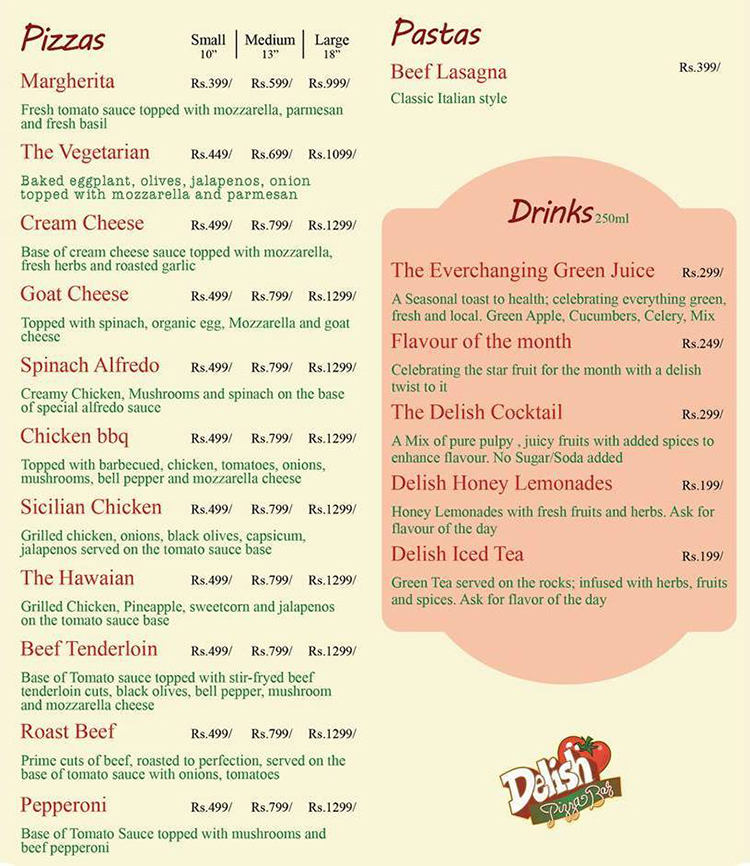 The simple but effective menu
Delish Pizza's mantra is to provide de-junked pizza with fresh organic and premium quality ingredients, and the proof is in the (pizza) pie. Also on offer are seasonal fruit drinks and lemonade sweetened with raw organic honey, as well as their home-made lasagna, which is on the "to-eat" list for my next visit.

Home-made lasagna Fruit drinks on offer
Delish Pizza Bar has managed to single-handedly convert me to thin crust pizza (which I seriously disliked before). The pizzeria provides a quality experience without emptying your wallet, and is a welcome addition to DHA's landscape. If you want the closest thing to an authentic Italian pizza within the confines of Lahore, you need to give this place a try.
You may also like: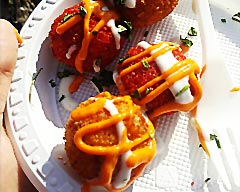 Karachi Eat 2018: The Good & the Bad
(January 16, 2018)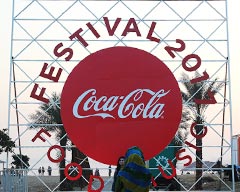 Coke Festival 2017 comes to Islamabad
(December 11, 2017)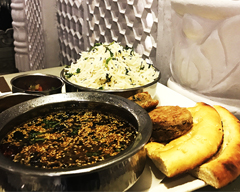 Food Review: Rahdaari
(December 07, 2017)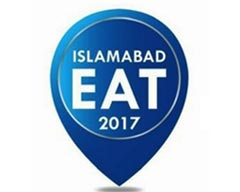 Islamabad Eat 2017: Don't Speak, Just Eat
(November 14, 2017)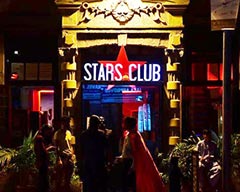 Stars Club: Karachi welcomes its first film-themed café
(November 06, 2017)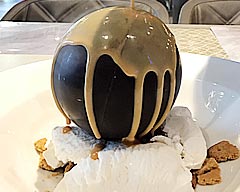 Food Review: Browns, Islamabad
(October 19, 2017)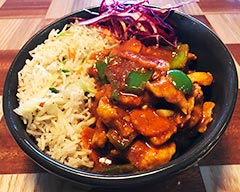 Wok Fusion Café
(October 09, 2017)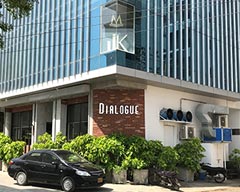 Food Review: Dialogue Restaurant, Karachi
(September 29, 2017)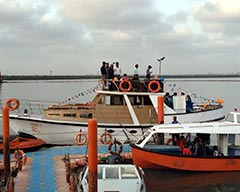 Savor Boating and Restaurant: A Unique Experience
(September 08, 2017)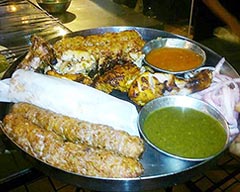 Boat Basin Food Street, Karachi
(August 25, 2017)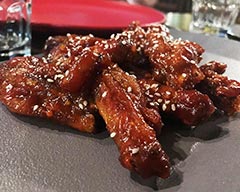 Food Review: #EAT, Islamabad
(August 11, 2017)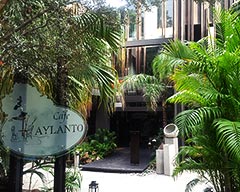 Food Review: Café Aylanto, Islamabad
(August 04, 2017)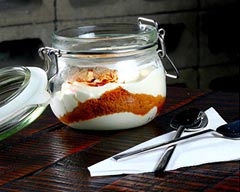 Food Review: Soi Asian Bistro, Karachi
(July 28, 2017)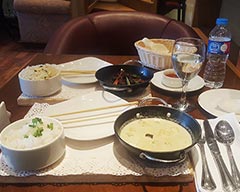 Food Review: The Chinese Café
(July 21, 2017)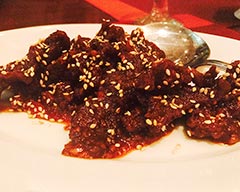 Food Review: Yum Chinese and Thai Restaurant
(July 14, 2017)