DREAMING TO BE A KOPYKAT
Written by: Eeman Amjad
Posted on: November 08, 2013 |

Comments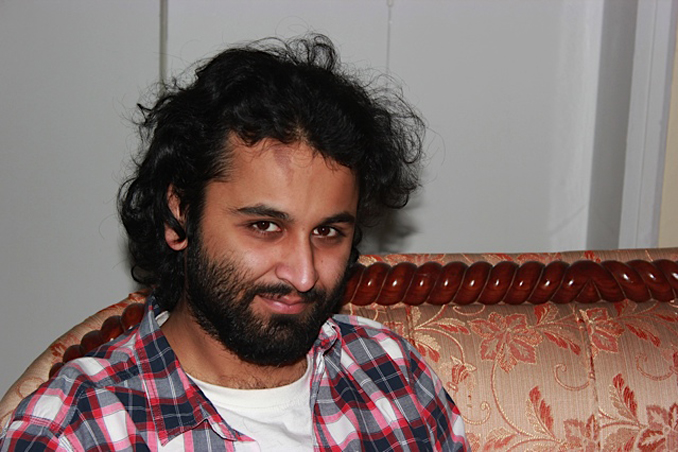 Dawar Mehmood
Dramatic monologues, resurrected leaders of the past, disaffected passengers and a sundry list of escalating issues since 1948; through the skeptic lens of Anwar Maqsood and a young team of dramatists known as the KopyKats, the narrative of Pakistan's national history is censured and challenged. The play moves through the undignified past to the frivolous and depraved present, all with a few laughs and tear jerking moments. The sharp dose of political satire is the second installment to the series "14 August". It is an hour and a half of re-imagining the volatile dynamic between the idolized democratic leader, Zulfiqar Ali Bhutto (Waseem Waheed) and the abhorred dictator Zia-ul-Haq (Gohar Rashid), all under the scrutiny of the great Quaid (Wahid Ahmed). The thunderous sounds of a standing ovation ended the final show of Sawa 14 August, the third nationwide success of KopyKats Productions. An adulatory audience, over a hundred shows in Pakistan and a content group of theater lovers and actors: this was a happy-ending, a success story for the unstable world of theater.
However, before all the applause and success, there was struggle, a dream and hope for success. It started as just a hobby for a young boy, Dawar Mehmood. He was never a director or actor, but only knew how to mimic people. The venture into a relatively non-existent world of drama came about nearly eight years ago. "When I started theater, it was in a play called, It Runs in the Family. It was a small role and I was very bad. I wasn't really noticed. I was only doing this as passion until eventually, I am not sure how, it became a worship. Then on, I started doing theater for the same reasons everybody does it, the name, fame, and girlfriends.
Cast of Sawa 14 August
Nonetheless, the name and glamour from the theater world didn't simply descend to the struggling artist. For Dawar, his first struggle was converting his family's enmity towards theater into a deep friendship. "We come from landowning family, where someone is a judge, or CSS officer, or banker." Being born to the art world made Dawar an outsider. "I used to do it in hiding. Two years after I began, I was caught and got a real beating. That was a bad day." Interestingly, his early family years formed the basis for his interest in drama. "I used to watch a lot of PTV growing up. At night we all used to all watch our favourite shows such as Aanghan Terra and Tanhaiyyan. My father, who is the most severe person I know, used to sit and laugh while watching those shows, and I thought if someone that stern is laughing, this must be very good." That is when the dream to direct Aaghan Terrha was born. "They used to make jokes when we were kids in school that one day I would do a show in Karachi and the other was that I would direct Aangan Tehra."
After his brief theater foray in Islamabad, Dawar along with Yasir Hussain, contacted a couple of their friends and that is how they formed their team called KopyKats. It started with the production of Come Again,a bilingual play written by Yasir Hussain and directed by Dawar. It was the success of their original script that resulted in the core philosophy 'not to copy', but 'to create'. They didn't want to import plays,which people couldn't relate to, but create something more original, homegrown and relatable, in other words they strive not to be a copycat. This followed a queue of successful plays in Karachi: Flight 420, We All Fall Down, May I Kill You? , Act 144 and An Idiot's Legacy.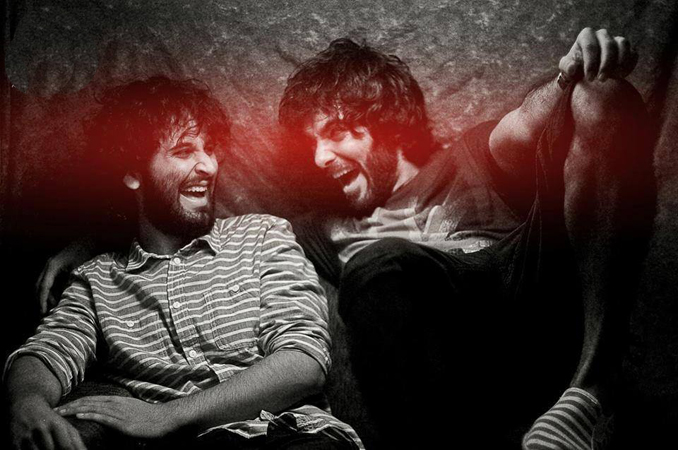 Dawar with Yasir Hussain
However, the turning point for KopyKats would be the collaboration with the most famous play-write whose work had inspired Dawar as a child. " Someone had shown me Anwar Maqsood's house so whenever I would pass by, I would ring the bell at his place, and ask for him. Most of the time, I was told that he was either at a shoot, playing bridge or sleeping.The thirteenth time I rang the doorbell, I expected a no,but his wife asked me to come meet him. It was a bit awkward. He doesn't talk a lot. I asked him to write a play for us, I had Aaghan Terrha in mind, and he responded with 'We'll see'." The next day Dawar arrived hoping for the rights to Aaghan Terrha, but instead Anwar Maqsood started dictating something a bit different, a play that began with Quaid, Iqbal and Shaukat Ali waiting to board a flight to Islamabad, called Pawnay 14 August.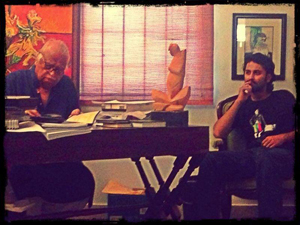 Dawar with Anwar Maqsood
A lot changed after the success of Pawnay 14 August, especially theater culture. First tickets never sold, and then they started selling like hot cakes. Even in a city like Islamabad that had laughed at them, taken them non-seriously and refused to buy tickets. Even though Karachi was expensive as you had to pay for everything, it taught them that even with no sponsors, you can survive and when something was a hit in Karachi, it became a hit everywhere.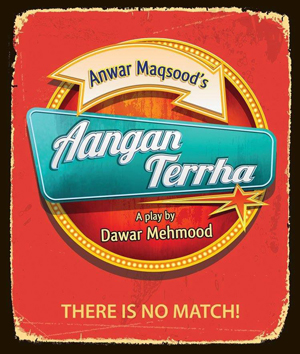 Following Pawnay 14 August, there was the success of Aaghan Terrha and the second part of Pawnay 14 August, Sawa 14 August. The next project is the Moin Akhtar television show Half Plate, followed by the last installment of the 14 August series Sarray 14 August. However, it still isn't easy, PNCA in Islamabad proves to be a huge impediment in the growth of theater. The institute founded by Faiz to promote the arts, now charges theater groups Rs. 150,000 for three hours everyday, with thirty-five reserved for every show. Unlike the Karachi Art Council that makes the artist feel at home. "Every time we enter PNCA, the worst time of the day begins", deplores Dawar.
Even though he and his team received a standing ovation after the last show of Aaghan Terrha, reminding everyone that dreams do indeed come true for anyone who strives hard enough, there was also the realization that his father was right about the social consequences of pursuing theater. "It does affect families and it doesn't matter how good you are. I have roamed around every main minor city and I have felt it. They love you, they clap for you, but they don't want to be part of you. They won't be your friends and they certainly won't be your family." For theater to grow, Dawar believes, there need to be more theater and performance spaces in the city, more competition and perhaps more social acceptance.
Related articles:
You may also like: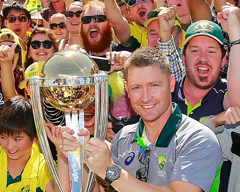 Australia Pulverizes New Zealand to Bag World Cup 2015 Trophy
(March 30, 2015)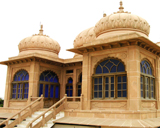 The Undying Grandeur of the Mohatta Palace Museum
(March 29, 2015)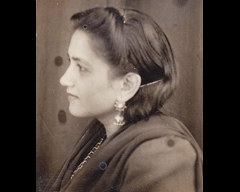 Ada Jafarey: A Tribute
(March 27, 2015)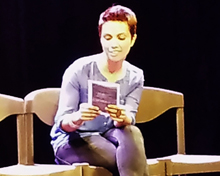 Me, My Mom & Sharmila: Fawzia Mirza and the Brown Woman
(March 26, 2015)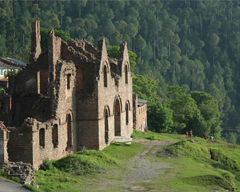 Silk Road: The Picturesque Mansehra and Abbottabad-VI
(March 25, 2015)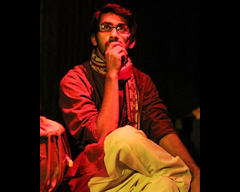 Azeem Hamid and the Independent Theatre Company
(March 25, 2015)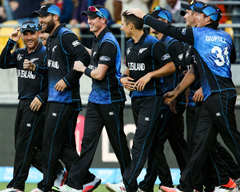 New Zealand to Choke South Africa and India to Overpower Australia?
(March 24, 2015)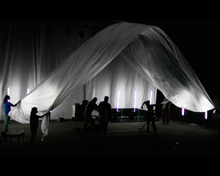 NAPA International Theatre Festival 2015: 'Among Fog'
(March 20, 2015)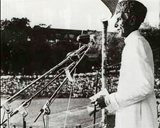 Pakistan Resolution Revisited
(March 20, 2015)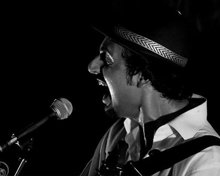 Faizan Tirmizi - The Ideology of an Aspiring Musician
(March 12, 2015)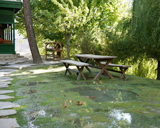 Hunza Valley: A Fine Balance between Tradition and Modernity
(March 10, 2015)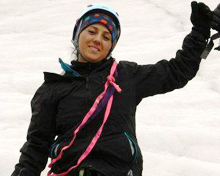 Samina, we are proud of you!
(March 06, 2015)