Film Review: Rangreza
Written by: Momina Mindeel
Posted on: December 26, 2017 |

Comments | 中文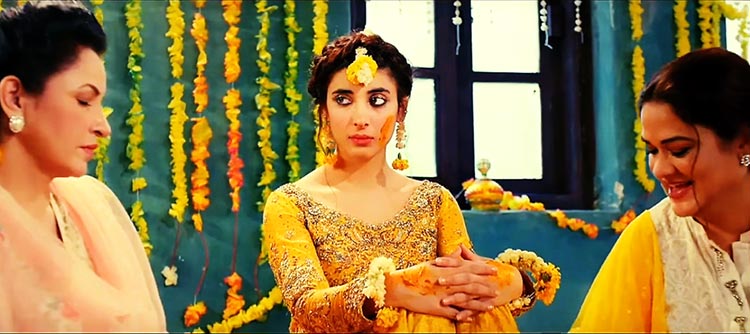 Urwa Hocane as Reshmi
Prior to its release, Rangreza (Dyer) appeared to be an exciting film with exceptional music. I, for one, was looking forward to it for lending our nascent cinema some support. With Urwa Hocane's Bagiya challenge inundating the internet and names like Abida Parveen, Asrar and Jonita Gandhi blessing the movie with their voices, Rangreza did seem promising. However, once inside the cinema, my heightened expectations seemed to die a rather brutal death. Amidst poor acting, abrupt scene changes and a total lack of coherence, music is probably the only thing Rangreza gets right.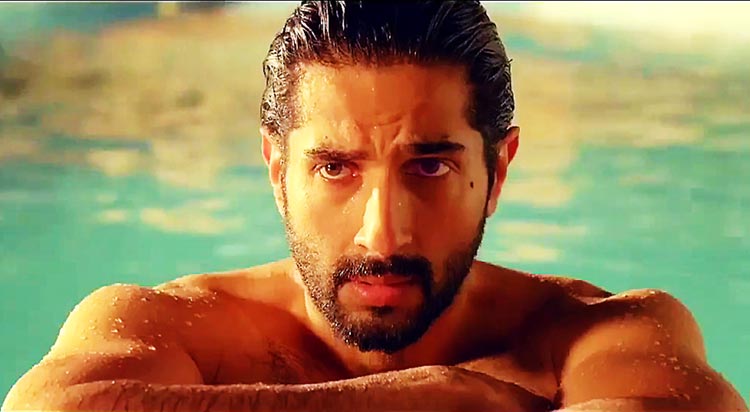 Bilal Ashraf as Ali Zain
Directed by Amir Mohiuddin and written by Akhtar Qayuum, Rangreza revolves around a famous pop-singer Ali Zain (Bilal Ashraf) and his love interest Reshmi (Urwa Hocane), who is engaged to her cousin Waseem (Gohar Rasheed) since childhood. Reshmi and Waseem belong to a modest yet exceedingly conservative family of qawaals while Ali Zain is the son of a rich politician. Issues arise when Ali Zain falls in love, at first sight, with Reshmi, and shows his interest in her by naming his new album 'Resham.' This turns her life upside down, and the rest of the film is basically Ali Zain asking their mutual friend Saba (Ghana Ali) to set them up. Waseem tries to thwart their efforts by doing what he does best; beating people up and creating mayhem. The film did have the potential to be a chartbuster, but the director as well as the actors, seemed to have lost opportunity completely.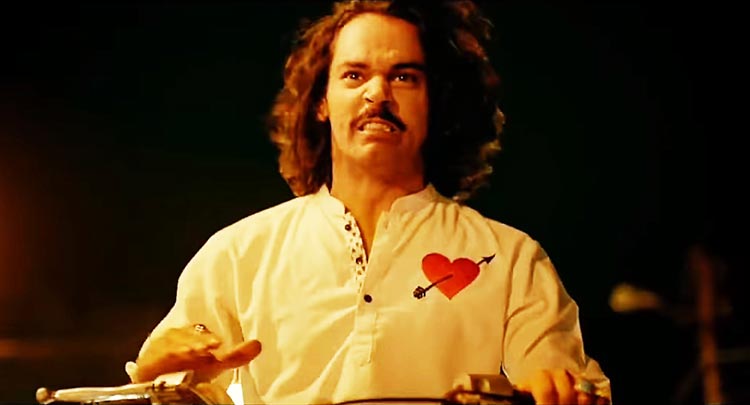 Gohar Rasheed as Waseem
Laced with clichés, the weakest aspect of the film is poor acting. As unfortunate as it sounds, Bilal Ashraf does not know how to act. What is even more unfortunate is that he does not even try. He seems to rely on his good looks to compensate, but that is clearly not enough. Urwa Hocane tries but fails. Gohar Rasheed is the only person who keeps the movie going, to some extent. However, his acting skills get lost amidst the incoherent script and disjointed structure of the film. Even though music is quite good, the bizarre placement of songs makes no sense. The song Kallu, appears out of nowhere, and shows Waseem dancing with the transgender community on the birth of Kallu's son. Nobody knows who Kallu is, or how he is relevant to the film. Nobody even knows why Waseem is celebrating his son's birth. This is one of the many examples of Rangreza's incoherence. Similarly, following the interval, Waseem dreams of sitting in a throne with Reshmi as his Queen. The courtesans bring Ali Zain in chains, and Waseem orders him to be executed, but Reshmi runs towards Ali in protest and hugs him, and Waseem wakes up. The whole sequence was supposed to be funny and entertaining, but unfortunately it was neither. To make matters worse, at two and a half hours the film seemed too long, and of the ten people in the cinema house, four left before the movie ended.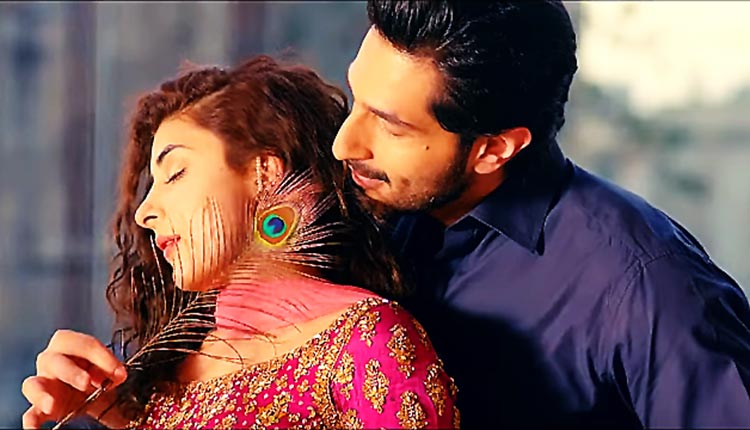 Bilal Ashraf as Ali Zain and Urwa Hocane as Reshmi
Unlike the main characters, the supporting characters including Reshmi's father, mother, uncle, aunt and grandfather, put on stellar performances. All in all, I'd give Rangreza 2.5/5, only because of the great music and the few good moments in the film here and there.
You may also like: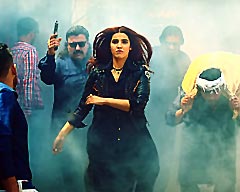 Film Review: Parchi
(January 08, 2018)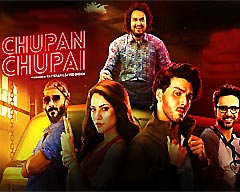 Film Review: Chupan Chupai - A Comedy of Literal Errors
(January 03, 2018)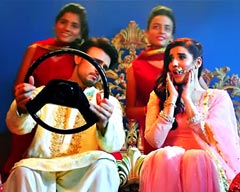 Parchi: Redefining Music Videos
(January 01, 2018)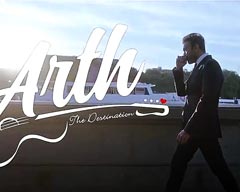 Film Review: Arth - The Destination
(December 22, 2017)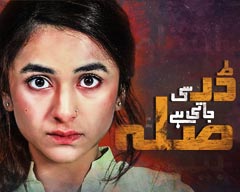 Drama Review: Dar Si Jati Hai Sila
(November 20, 2017)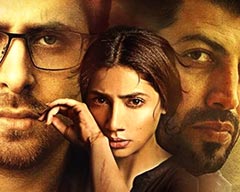 Film Review Verna: hell hath no fury as a woman scorned
(November 19, 2017)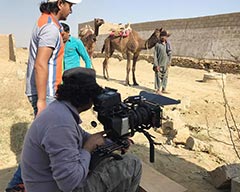 Farhan Alam: Director of 'Saawan', Pakistan's Nomination for the Oscars
(September 28, 2017)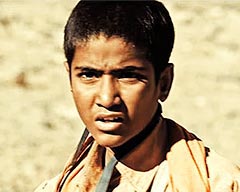 Film Review: Saawan
(September 19, 2017)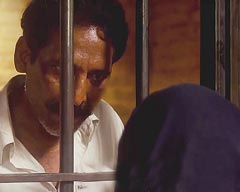 Film Review: My Pure Land
(September 18, 2017)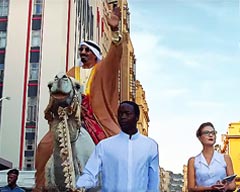 Film Review: Na Maloom Afraad 2 - Forgettable, If Not a Complete Failure
(September 05, 2017)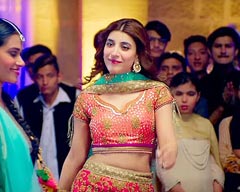 Film Review: Punjab Nahi Jaungi
(September 03, 2017)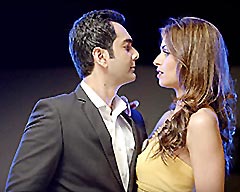 Film Review: 'Chain Aye Na,' - What true love is not!
(August 17, 2017)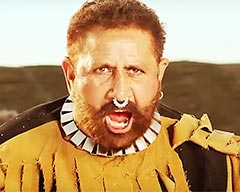 Film Review: Geo Sar Utha Kay
(August 15, 2017)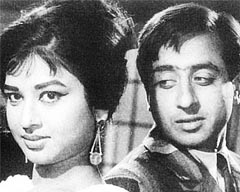 70 Years of Changing Tides in Pakistani Cinema
(August 01, 2017)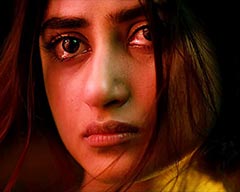 Film Review: Pakistani Actors Shine in 'Mom'
(July 17, 2017)