INTERVIEW WITH MEHREEN JABBAR - Part I
Written by: Abbas Hussain
Posted on: November 05, 2012 |

Comments | 中文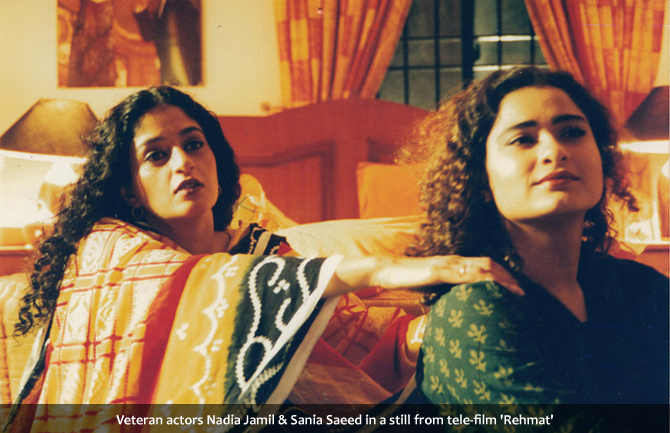 She is a prolific filmmaker who has been working succesfully in the television industry in Pakistan for almost two decades and has produced a critically acclaimed feature film by the name of Ramchand Pakistani. Her body of work stands out for its hard hitting storylines and multilayered characters which have the ability to instantaneously connect with a wide range of audiences. A filmmaker with a social conscience, Jabbar has, via her themes, continued to challenge the dogmas of society with aplomb while providing her viewers with wholesome entertainment.

Over the years she has dabbled with innovation, and her creative vision and mint fresh style places her in the league of the industry's creme de la creme. Today she stands tall as a strong pillar of Pakistan's entertainment world.

Youlin spoke to the dynamic lady who is based in New York, about her journey as a filmmaker.

Q) Was there a defining moment in your life when you decided to adopt filmmaking as a career?

I think since I was in high school I always wanted to be behind the camera, and a large part of that was because my parents were in the same field. My father was a filmmaker and both my parents ran an ad agency. I grew up surrounded by cameras and television. There was no real one defining moment for me but I was one of the lucky people who knew what they wanted.

Kahaniyaan
Q) You've presided over an industry that has overseen a media boom and undergone a process of evolution. How would you describe the changes which the drama industry has witnessed?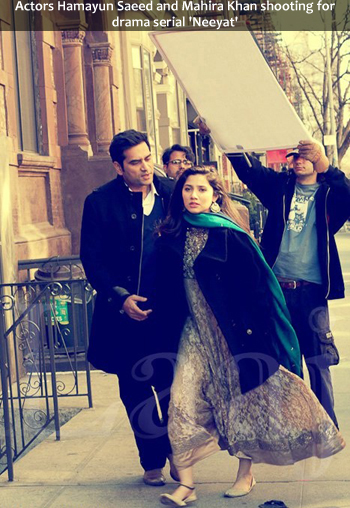 I would describe the changes as both good and bad. There is a greater variety to choose from since we have different kinds of channels. Technically and infrastructure wise, we have improved. A lot more people are getting into this field and it is being recognized as an industry rather than a hobby. In the earlier days it didn't pay much and you couldn't really make it into a career unless you were employed by Pakistan Television as a director. The access is incredible and you have options to choose from. In the 70's, 80's and 90's, the industry was strong and you had great actors, writers and directors. Then we had a slump when we started copying Indian soap operas and were trying to rebuild our identity. Now we are sort of on the way there, we have found our voice again and audiences are coming back to Pakistani television. Though I do feel, in this rat race of commercialization and ratings, not enough experimentation is being done in terms of storylines. Channels and production houses tend to focus on the same kind of themes instead of branching out and being bold and experimental like it was done in the 70's, 80's and 90's.
Q) Do you feel creatively stifled and pressurized to make a certain genre while working in an environment plagued with a pressing need to conform to commercialisation?
Yes, yes, yes! There is a sense of pressure to conform to ratings and what sells. Although I might have a certain leeway to tell the kind of stories I want to tell, I am, at the end of the day, sick of themes of love and marriage.
A serial I did, called Daam (Cost), was, I feel, slightly different from the rest as it dealt with issues such as poverty and classes, but I wish more stuff like that could be done.
Malal
Q) Have you thought of writing a script yourself ?
If I could write, half my problems would be solved. That is not my domain but I do have a lot of respect for writers such as Umaira Ahmad, Sameera Fazl and Mohammad Ahmad. If one sits with writers and discusses ideas, things could start looking up but sadly, the whole process has become a rat race. All these writers are very busy and have channels lined up months in advance. If I wanted to do something path-breaking it would take me months to write a script or maybe even a year!
Q) Do you feel there was more experimentation done in your earlier work in the 90's and early 2000's as opposed to your recent releases?
There was indeed more experimentation done at that time. I started with tele-films which are basically films made for television. TV films are a great way to experiment with subjects and tell your story in one and a half hours. Serials sometimes lend themselves to banality and stretching a story when there isn't a need to do so.
You have examples of lovely serials, though, which were made in the old days, like Ankahee (Unsaid), Tanhayyan (Lonelinesses), Dhoop Kinaray (By the Sunlight), Waris (Heir) and Aangan Tera (Dysfunctional House), which were of 13 episodes instead of 25 or 30. Haseena Moin or Ishfaq Ahmad, who wrote a lot of accessible storylines, did not just experiment with storylines but also with form, in terms of the way they wrote the scripts. There is a dumbing down of stories today, and I think a bit of laziness has set in.
Q) You're one of the very few female directors in Pakistan. As a woman, has your journey as a filmmaker been difficult? What manner of obstacles have you had to face and how have you coped with them?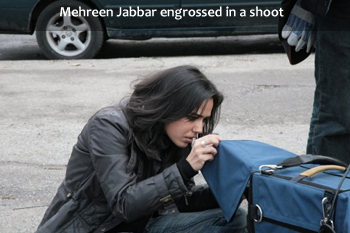 Thankfully I haven't had to face any obstacles as a woman filmmaker. I've had to face the same obstacles as men, probably in terms of finding money for freelance projects, getting the best camera, finding the best editing equipment and dealing with budget constraints. The industry has grown but our production houses do not know how to produce stuff efficiently. So it is frustrating for directors and actors to work under conditions which are not professional.
There are problems such as lack of planning, poor scheduling, inadequate pre-production work, finding shortcuts and having too many projects in one production house. Production houses need a long workshop in the art of producing dramas. I think every other director would share this viewpoint.
Q) Your plays generally show women of strong character and often in active roles, whether Sarwat Gilani in Mata e Jaan (My Most Precious), Sanam Baloch in Daam (Cost) or Atiqa Odho in Harjai (Unfaithful). Do you make a conscious effort of choosing scripts which show career oriented female protagonists instead of domesticated damsels in distress? Which of these two kinds of characters do you feel your female audience responds to most, and how?
In plays like Tanhayyan and Dhoop Kinaray, the women were portrayed as strong and with individual characters. They had things to do in life other than pleasing husbands and getting married or dealing with their in-laws.
I personally don't take on scripts which show women in passive roles. I have been working since I was very young and cringe at the thought of showing submissive women who can only get by if they compromise. That is just an affront to what I believe in. So I will never encourage that or ever use such a story. Also, I don't find submissive women as interesting characters; I like characters which are multilayered. I have in fact been offered many warped scripts which I have turned away. Television has such a reach now and people are commenting about it on the social media. One is responsible for what one shows on television.
I feel it is not just the writers but the actors, directors and production houses who should all be smarter about picking stories.
As far as the response of women is concerned I don't think the audience is a homogenous body. The audience varies; there are students, housewives and working women watching. A housewife suffering at home might like her suffering being depicted as much as she would like seeing a woman in that position standing up for herself.
Mata-e-Jaan
Q) Drama scripts back in the 70's, 80's and 90's covered a broad spectrum of themes and highlighted pressing issues in society. While the treatment of plays is glossy today, the scripts often lack the soul they had back in the day. These days, love triangles and mother-in-law - daughter-in-law sagas are being purveyed at full throttle. Why don't directors take the initiative of exploring other genres?
There are directors who want to do different kinds of plays, but at the end of the day they want to run their homes and make money as well. After many years of working without much remuneration people in the industry are finally making decent money as the industry has expanded and investments are increasing. However it has also become a trap that you shoot a serial over a period of two or two and a half months without a break and subsequently take two to three weeks off, following which you start another project. If you want to experiment you have to have that kind of cushion that you can take it easy for four months and take time off without worrying about paying your bills at home.
Regarding experimentation and innovation I think directors will come down to it, because they are sick of the present rut. We often talk about it when we are together. Sarmad Sultan Khoosat, for example, has something interesting planned out.
RELATED ARTICLES:
You may also like: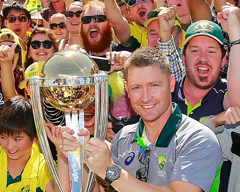 Australia Pulverizes New Zealand to Bag World Cup 2015 Trophy
(March 30, 2015)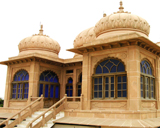 The Undying Grandeur of the Mohatta Palace Museum
(March 29, 2015)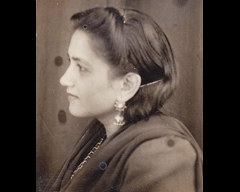 Ada Jafarey: A Tribute
(March 27, 2015)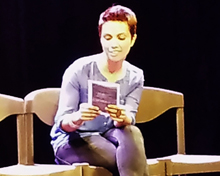 Me, My Mom & Sharmila: Fawzia Mirza and the Brown Woman
(March 26, 2015)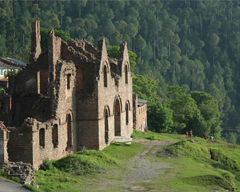 Silk Road: The Picturesque Mansehra and Abbottabad-VI
(March 25, 2015)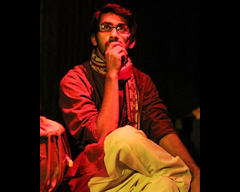 Azeem Hamid and the Independent Theatre Company
(March 25, 2015)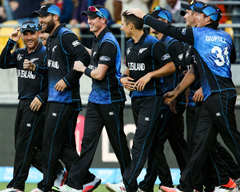 New Zealand to Choke South Africa and India to Overpower Australia?
(March 24, 2015)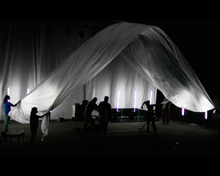 NAPA International Theatre Festival 2015: 'Among Fog'
(March 20, 2015)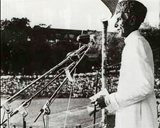 Pakistan Resolution Revisited
(March 20, 2015)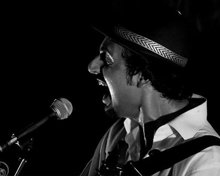 Faizan Tirmizi - The Ideology of an Aspiring Musician
(March 12, 2015)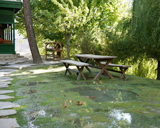 Hunza Valley: A Fine Balance between Tradition and Modernity
(March 10, 2015)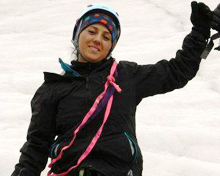 Samina, we are proud of you!
(March 06, 2015)