Food Review: 'Khoka Khola'
Written by: Nida Qasim
Posted on: July 05, 2016 |

Comments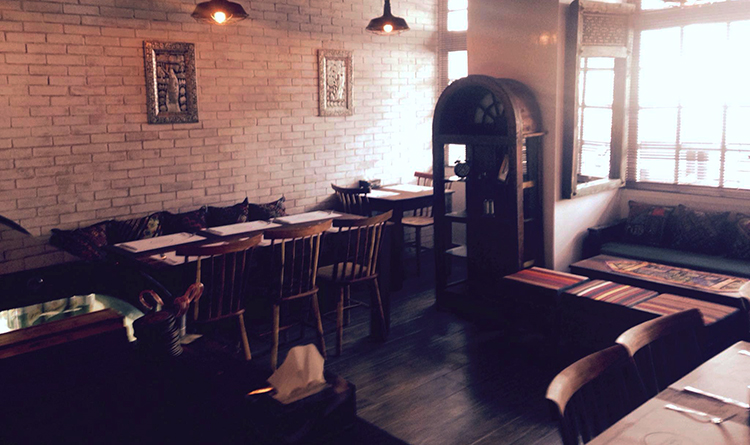 The 'Khoka Khola' interior
"My graphic designer was sitting with me and we were trying to come up with a name for my new restaurant. I knew I wanted to open up a sort of khoka in the capital, so I kept screaming,"Khoka kholna hai, khoka kholna hai, khoka kholna hai!" Suddenly he came up to me and suggested, "Khoka Khola?" and I exclaimed *clapping his hands*, "Khoka Khol diya!"
Situated in the basement of the Beverly Center (the new Kohsar Market of Islamabad), Khoka Khola recently opened its doors to desi food lovers in Islamabad, using the khoka concept as its central theme. Traditionally, a khoka is a casual place where you can sit and order authentic street food of Pakistan, including chai, roti, daal, sabzi, gosht, and many other dishes of our local cuisine. The owners have tried to bring khokas back in fashion with this new restaurant, and they make every effort to ensure that their customers get the real desi experience.
Adorned with traditional furniture and decoration pieces that may remind you of your own home, with familiar music playing in the background (songs that a lot of us have grown up listening to), Khoka Khola has a homely feel to it, very much resembling an actual Khoka in appearance and style.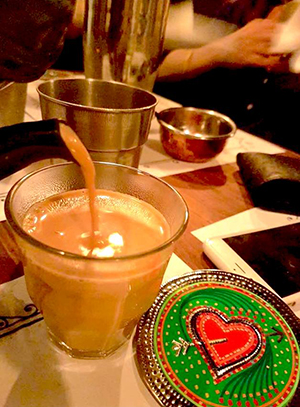 Doodh patti served in a glass cup
As soon as you enter this little eatery, you can hear Bollywood music from the '60s and '70s playing in the background (much like in actual Khokas), with undying classics like Pyaar Kiya Toh Darna Kya on re-run. You are warmly greeted by Zubair, one of two partners running this restaurant (along with the head chef). He gives you a string of motia flowers, putting you in a good mood before you can even ask what's on the menu. He then personally asks you what you'd like to eat. I inquire about what's on the menu, and he gives me a verbal account of the day's specials. He suggests the Chicken Biryani, but since I'm not too hungry, I order a tandoori paratha instead, with doodh patti, followed by a kulfa. The paratha comes in fresh, served with raita in a traditional breadbasket, accompanied by doodh patti served in a glass cup (resembling those in khokas), and chilled kulfa served in a classic steel cup.
The food arrives merely five minutes after I have ordered it. As the waiter lays the table, I just stare at the food presentation for a few minutes, because I have not seen something so traditional yet appetizing in a long while. I finally take a bite of the paratha. It's so fresh and crispy! Then I dip it into the raita, which instantly doubles its rich flavor. I am in heaven. I drink my hot chai with the paratha, enjoying every moment of my culinary experience. It is then that I run into familiar people who come up to me and ask, "Have you tried their Butter Chicken and daal? They are to die for!" I feel so tempted to order the Butter Chicken, but my stomach is much too full to dare and try. I just satisfy myself with the treats in front of me and decide to come back very soon for that Butter Chicken.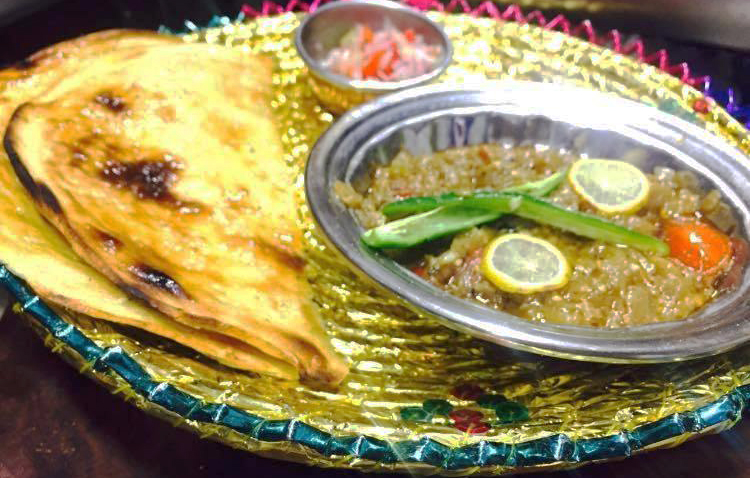 Meal in a traditional basket
I then steal five minutes of Zubair's time to find out what inspired him to launch this Khoka. "I've wanted to open up a restaurant since back when I was sixteen years old", he tells me. "Recently, some of my friends came to visit from the UK, and they were craving some traditional Pakistani food, so I took them to this place in Pindi. They loved the food, but hated the ambience. That was when one of my friends suggested, "Wouldn't it be great if we could get the same food, but in a much better ambience?" And suddenly I thought to myself, this is it. I'm going to open up a place where you can get authentic Pakistani food, with a good ambience."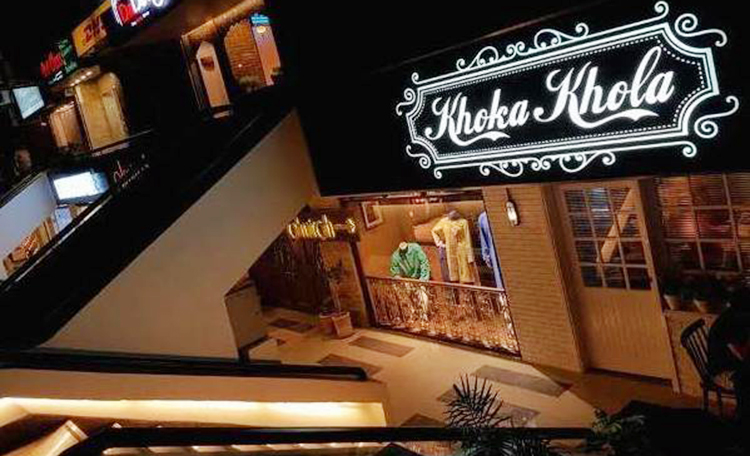 'Khoka Khola' from the outside
I then find out that every day, Zubair and his head chef decide on a special for the next day – whether it's biryani, nihari, haleem, daal, butter chicken or paaye – and then spend the whole night cooking. The result is a variety of delicious Pakistani meals that you'd be hard-pressed to find elsewhere in the capital.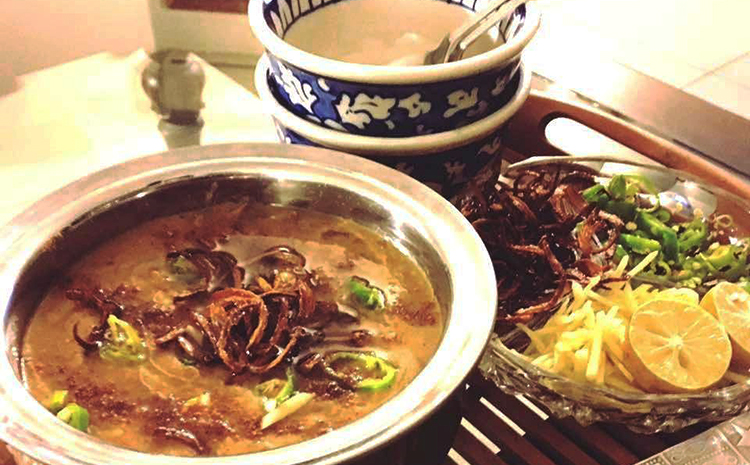 Haleem served in a steel bowl with garnishes
Finally there is a place in Islamabad (that has even impressed Lahoris) where you can enjoy authentic Pakistani food in a cozy and relaxed atmosphere, getting the true Khoka experience. Go and live it out for yourself!
You may also like: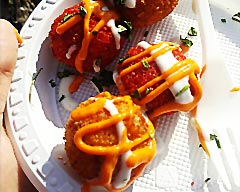 Karachi Eat 2018: The Good & the Bad
(January 16, 2018)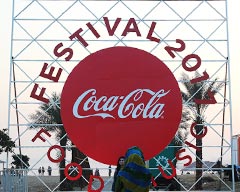 Coke Festival 2017 comes to Islamabad
(December 11, 2017)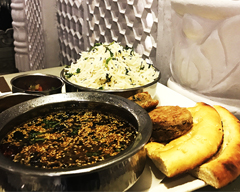 Food Review: Rahdaari
(December 07, 2017)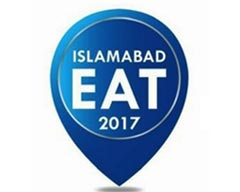 Islamabad Eat 2017: Don't Speak, Just Eat
(November 14, 2017)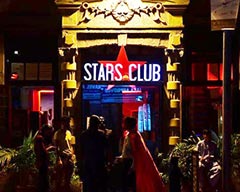 Stars Club: Karachi welcomes its first film-themed café
(November 06, 2017)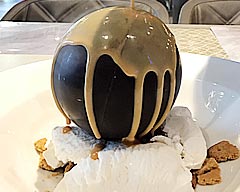 Food Review: Browns, Islamabad
(October 19, 2017)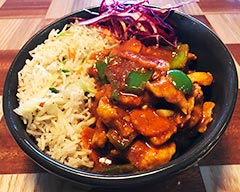 Wok Fusion Café
(October 09, 2017)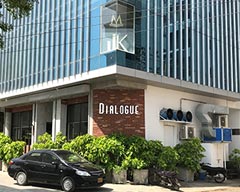 Food Review: Dialogue Restaurant, Karachi
(September 29, 2017)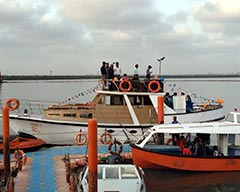 Savor Boating and Restaurant: A Unique Experience
(September 08, 2017)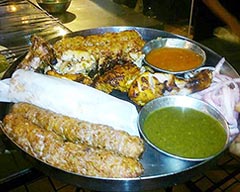 Boat Basin Food Street, Karachi
(August 25, 2017)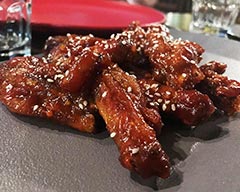 Food Review: #EAT, Islamabad
(August 11, 2017)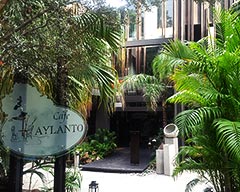 Food Review: Café Aylanto, Islamabad
(August 04, 2017)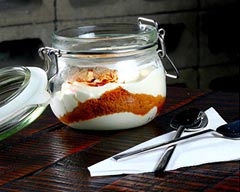 Food Review: Soi Asian Bistro, Karachi
(July 28, 2017)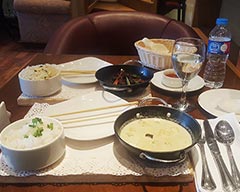 Food Review: The Chinese Café
(July 21, 2017)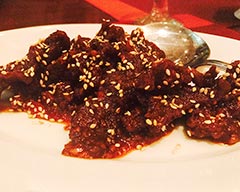 Food Review: Yum Chinese and Thai Restaurant
(July 14, 2017)