KLF Day 1: Vidya Shah and Zoe Viccaji in Concert
Written by: Sadeem Shaikh
Posted on: February 06, 2016 |

Comments | 中文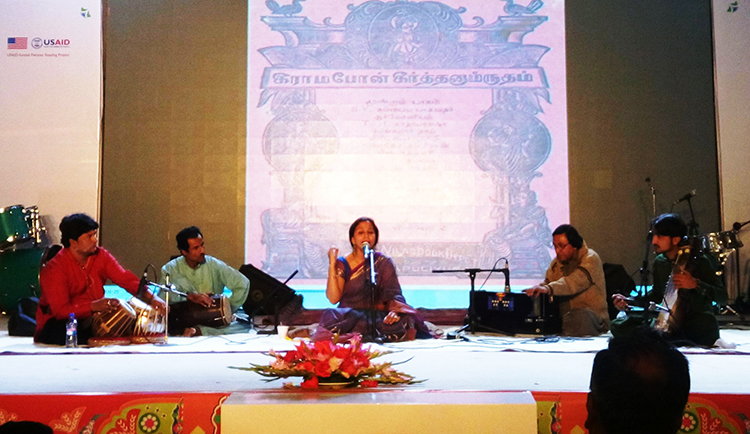 Vidya Shah at the KLF
The much-awaited 7th annual Karachi Literature Festival started early Friday morning at the Beach Luxury Hotel. Every year, thousands get together to watch and learn from a host of engaging talks and dialogues between renowned writers, actors, scientists, historians, and other intellectuals. Many travel from different parts of the world just to lend a helping hand in sharing and facilitating cross-cultural bonds through their unique heritage, stories and voices. One such individual is Vidya Shah, an outstanding Indian classical singer who travelled all the way from Dehli to perform for the KLF crowd.
People in the audience hustled to grab the first seat they could find in the Main Garden, many sitting on the floor just to catch a glimpse of this maestro they had heard so much about prior to the event. The elderly dominated the audience, and understandably so. Shah is known for her flawless renditions of musical numbers that date back almost a century. Her stage set-up was casual and simple in nature, with support from a very talented group of Dholak, Sarangi, Tabla and Harmonium players. The combination of these fabulous sounds spread an emotionally-charged aura that was strongly felt by all.
Perhaps what captivated the audience most was the idea behind Shah's enthralling performance. She sought to pay tribute to a number of women who are known to have worked on the first commercial recordings, using the gramophone. Gauhar Jan, Zohra Bhai Agrawali, Sarisviti Devi and Begum Akhtar were just a few among these greats. What set apart Shah's delivery of these songs was the way she would build up to the performance by narrating short historical stories about the lives of these women. These stories would instantly take one back in time in a resplendent fashion, making the performance all the more enjoyable. While there are a host of technologically advanced ways of accessing music today, Shah expressed her fondness for what is arguably the very first method of recording and listening to music. "People do not know much about these women today – even our beloved Google has no record of their lives," said Shah.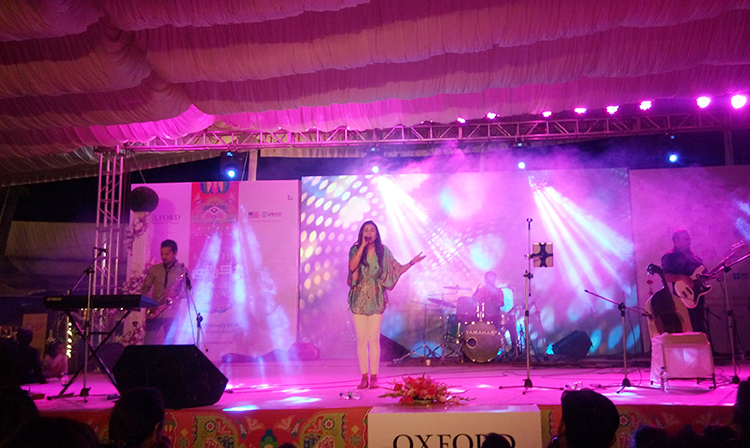 Zoe Viccaji with her band members
One could see the dynamics of the evening take a sharp turn when Zoe Viccaji took the stage. The younger ones moved nearer to the stage and the elderly called it a night. Viccaji's performances at Coke Studio have already given her a big name amongst the young musical enthusiasts, particularly those who enjoy a unique blend of Jazz, Blues and contemporary Pop. Her set list included songs such as Ishq Kinara, Raat Gaey and Mera Bichra Yaar. Each song had a unique and socially relevant message, which Viccaji would briefly narrate prior to the performance. Keeping alive the relevance of Eastern instruments in modern tunes, she had support from a Chitrali Rubab player known as Irfan. Having worked on a love-inspired track with Irfan called Ashiqi Angar, Viccaji decided to perform it live for the first time at the KLF. The single is set to be released in mid-February, and highlights the two philosophies of love in Eastern tradition, namely Ishq-e-Majaazi and Ishq-e-Haqeeqi.
The Karachi Literature Festival continues for another two days, and features a host of exciting talks and performances.
Vidya Shah and Zoe Viccaji in concert
RELATED ARTICLES:
You may also like: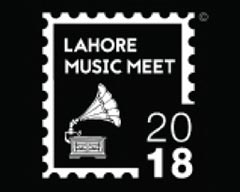 Lahore Music Meet - 4th Edition
(January 10, 2018)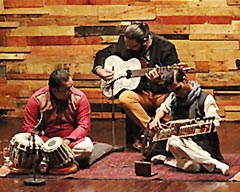 'Likhay Jo Khatt Tujhay' - An Olomopolo Media & Qissa Khwaan Production
(November 21, 2017)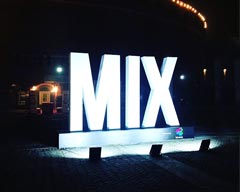 The MIX – Pakistan's First Tech Centered Festival
(November 15, 2017)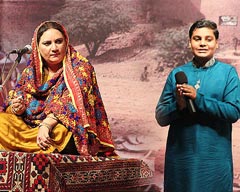 Bali Jatti Rooftop Theatre Opens in Lok Virsa, Islamabad
(October 16, 2017)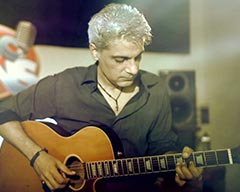 Tribute: Aamir Zaki
(June 03, 2017)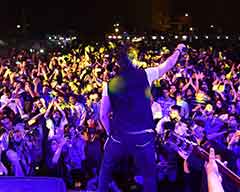 FACE Music Mela 2017: Promoting Diversity and Harmony through Music
(April 24, 2017)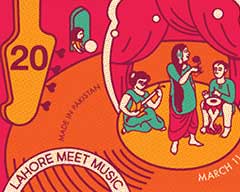 LMM 2017: More Than Just Music!
(March 13, 2017)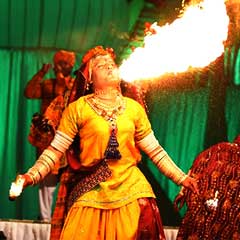 The Mystic Music Sufi Festival 2017
(February 14, 2017)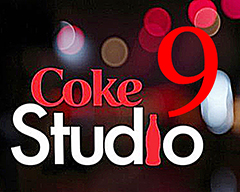 Coke Studio: A New Season of Melodies
(August 18, 2016)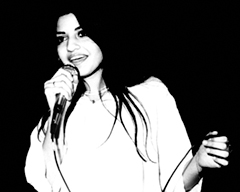 The Unforgettable Nightingale: Nazia Hassan
(August 12, 2016)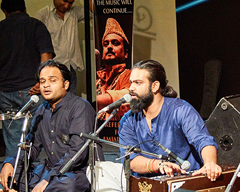 The Music Will Live On: Reference for Amjad Sabri at Lok Virsa
(July 01, 2016)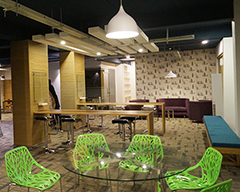 The Hive: Blending Work with Entertainment
(May 30, 2016)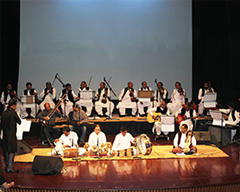 'Sachal Studios Orchestra' Performs at PNCA, Islamabad
(May 09, 2016)