'The Producers': A LUMS Adaptation
Written by: Maha Amjad
Posted on: April 23, 2015 |

Comments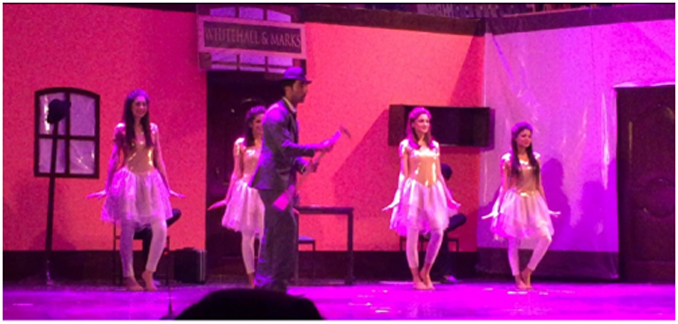 Leo imagining his life as a producer, with the girls and the glamour
The Lahore University of Management Sciences (LUMS) recently organized the staging of a musical comedy, 'The Producers', an adaptation of the Oscar-winning script by Mel Brooks from the 1970s. The event was hosted by the LUMS Dramaline Society at the Ali Auditorium for three consecutive days, from April 17th to 19th.
The play commences with a lively dance performance, with a lot of commotion and chaos. The lead character, Max Bialystock, is a Broadway producer down on his luck, with a major flop on his hands, and no help whatsoever from critics. A slick but aging man who lusts after older ladies, he aptly embodies the image of a corrupt producer. Max is seen struggling with his identity crisis, wanting to gain recognition but lacking the vision or the funds to do so.
This is where his timid yet smart accountant, Leo Bloom, steps in. Much like Max, Leo also desires to make it big as a Broadway producer. After some calculations, Leo discovers that under the right circumstances, a producer could actually make more money with a flop as compared to a hit, and keep the remaining profits for himself. Max is immediately drawn to this cunning plan of Leo's, and together, they plot to make the biggest flop of all time, or, in their own words, "A SURE FIRE FLOP!"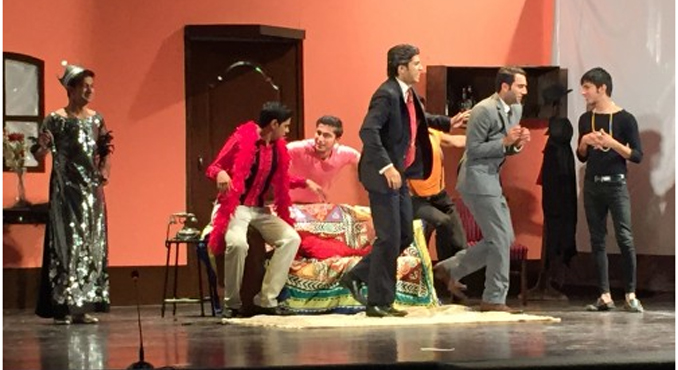 Being the clever man that he is, Max gets the initial investment for his production by charming his "old lady friends", who are smitten by his good looks. Thereafter begins Max and Leo's quest to find and hire the worst possible actors and director, taking the audience on an exhilarating journey of music and laughter. Finally, the "worst script ever" is found, called 'Springtime for Hitler', and written by a Nazi German, Franz Liebkind. The character displayed such natural charm that the audience began to wonder if he was actually German, mimicking the dialect perfectly.
Meanwhile, a bold and beautiful girl named Ulla drops by at Max's office for auditions, but is later hired as a secretary. There is an immediate spark between Ulla and the timid Leo, who is too afraid to approach her, but their love blossoms undercover, as the play progresses.
Finally, the opening night arrives, and we see a beautifully choreographed musical number, with some enchanting dance moves from the magnificent Ulla. However, it comes as quite a surprise when Max and Leo find out that their play is actually a major hit rather than a flop. Their ploy fails, and Max is imprisoned. Leo is seduced by Ulla into running away with her to Rio de Janeiro. However, Leo later returns to save Max.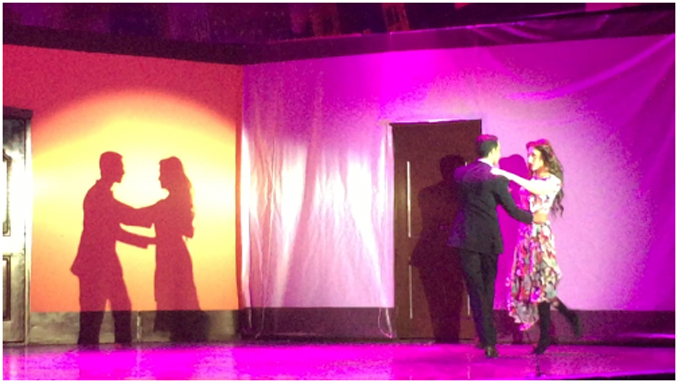 Leo and Ulla finally united
The play also featured a number of gay characters, who particularly stole the spotlight. It was quite a spectacle to see the boys perform so seamlessly in their skinny jeans and glittering gowns. The musical was well-received and thoroughly enjoyed by the audience, who couldn't stop laughing at some of the inappropriate but uproarious jokes. Although perhaps the play could have done with a shorter duration and fewer dance sequences, they were nonetheless well-prepared and well-executed, and all the dancers, especially Ulla (played by Natasha Khan) did a marvelous job with the samba and the lifts.
Click to view related video
You may also like: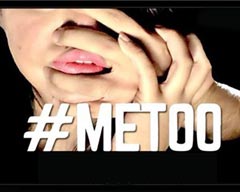 Theatre Review: #MeToo by BlankPage Productions
(January 12, 2018)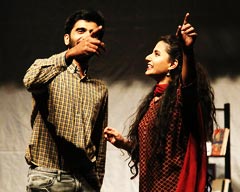 Theatre Review: Bol Kay Lubb Azad Hain Teray
(December 21, 2017)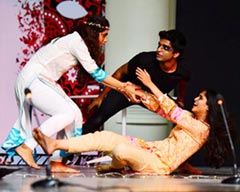 The Fringe 2017 – Intra-IBA Theatre Competition
(December 15, 2017)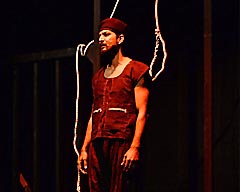 Theatre Review: Ajoka Theatre's 'Intezaar'
(November 30, 2017)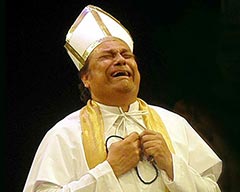 Theatre Review: 'Yahudi ki Larki' by NAPA at National Theatre Festival 2017
(November 02, 2017)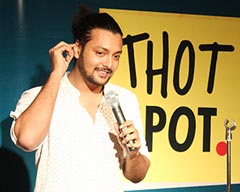 Bachay Panch Hi Achay (5 Kids are Enough) - A Saturday Night Comedy Show
(October 17, 2017)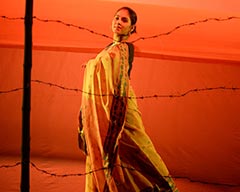 Ajoka Theatre's 'Shehr-e-Afsos - A City of Sorrow'
(October 13, 2017)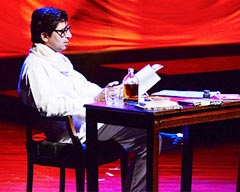 Theatre Review: 'Kaun Hai Yeh Gustakh' - Ajoka's Play about Manto
(October 12, 2017)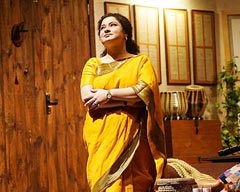 Theatre Review: 'Mushk - Fragrance' in Lahore
(October 10, 2017)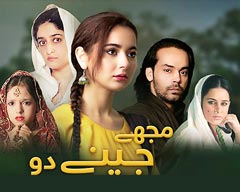 Drama Review: 'Mujhay Jeenay Doh'
(September 22, 2017)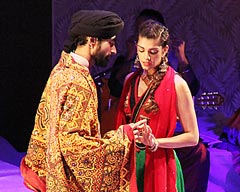 Heer Ranjha – Retelling Kaifi Azmi's Script in an Urdu Musical
(September 11, 2017)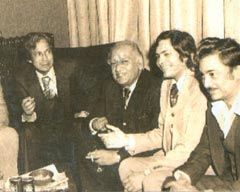 70 Years of Theatre: A Flashback Through the Ages
(August 30, 2017)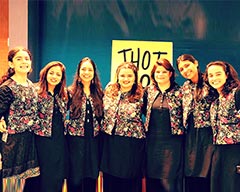 'The Khawatoons' Celebrate their First Anniversary!
(August 02, 2017)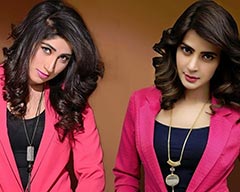 'Baaghi', a serial inspired by Qandeel Baloch
(July 31, 2017)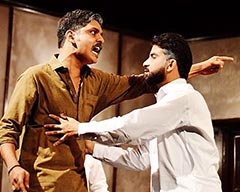 'Mulzim Ya Mujrim' – A Theatrical Production
(July 25, 2017)