Food Review: 'Scream'
Written by: Maliha Javed - Posted on: May 05, 2016 |

Comments | 中文 (Chinese)
Google Translation: اُردو | 中文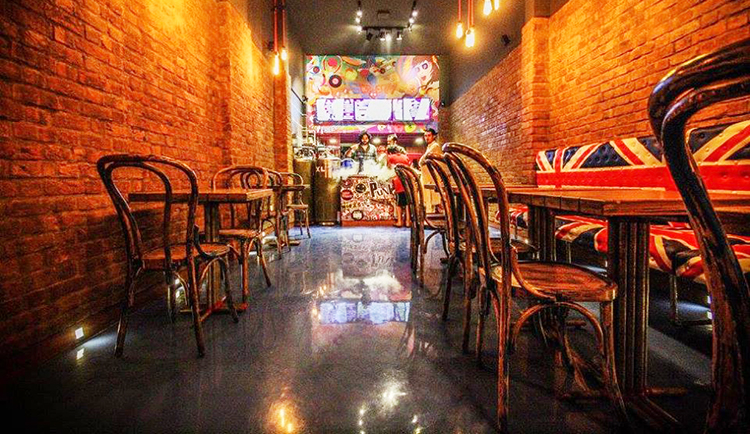 The 'Scream' interior (image courtesy 'Scream PK' Facebook page)
Nothing is better than a scoop of your favorite ice-cream to beat the summer heat – especially in the hot and humid Karachi temperature. With massive hype surrounding the recent opening of an ice-cream parlor located at the Sehar Commercial Area, I decided to pay the place a visit and see what all the anticipation was about – and without a doubt, I was as awestruck as everyone else.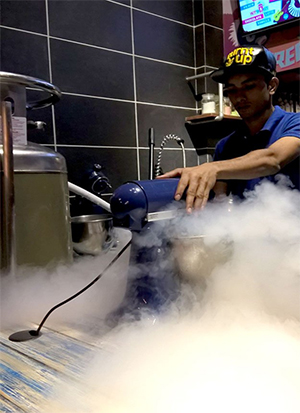 Fresh ice-cream prepared with liquid nitrogen (photo by Sumaiya Asif)
Why so? Well…for one, there's the Nitrogen Oxide. Yes, you heard right: Scream is the first ice-cream parlor in the country that uses a blast of liquid nitrogen (LN2) to instantly freeze all the ingredients, creating absolutely fresh ice-cream in a matter of seconds, right in front of your eyes!
The inventive idea of bringing science and food together was initiated by two business owners –Saad Nasir and Saiem Nasir – who previously introduced 'Hoagies' into town as well. It began simply as a fun initiative: they thought that observing ice-cream being made in front of you, live and fresh, would add a dramatic sensation and a sense of excitement to the experience. However, it took them over three years to finalize the project, which required them to obtain special equipment and receive the necessary training. Finally, Scream opened to customers in February 2016.
The Scream experience is rather simple: choose from an abundance of flavors, and then watch the magic take place. Whether it's Vanilla, Blueberry, Strawberry Cheesecake or the Latte flavor – with a choice of wafers, M&M's or fresh fruits as your topping – you get a firsthand experience of all the fresh ingredients being blended together and blasted off with LN2 at a temperature of –196 degrees, creating the perfect, smooth and creamy texture of ice-cream. My personal favorite on the menu is the Choco Nutella – mixed with wafers and topped with Nutella syrup – which brings a distinctly fresh and velvety taste to it.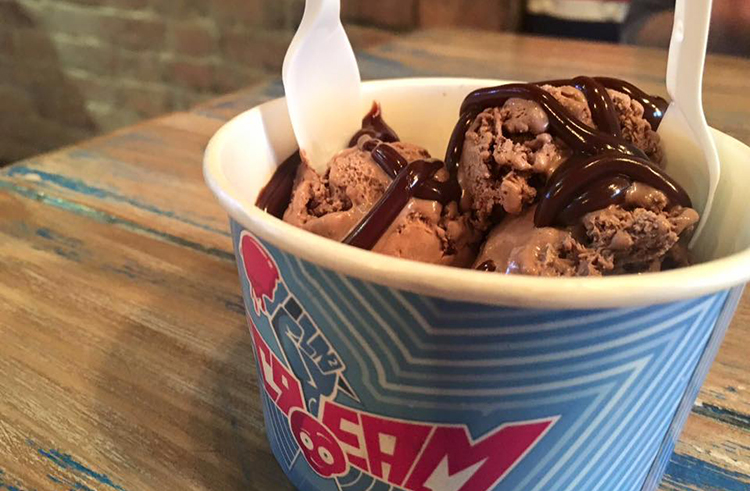 Choco Nutella Ice-cream topped with Nutella syrup
Ice-cream isn't the only item served at this parlor; I was thrilled to see Boba on their menu. The ever-famous Boba Tea is served here, with 18 flavors of Iced Boba and Milk Boba to choose from. And no, it doesn't end here – this place also serves a variety of Chicken wings, French fries, waffles and milkshakes. During my second visit to Scream, I decided to try the savory items on the menu. I ordered the fries and mozzarella sticks (along with the ice-cream, of course). And well…I must say the fries were perfectly crisp, and the mozzarella sticks are unquestionably a must-try for every visitor.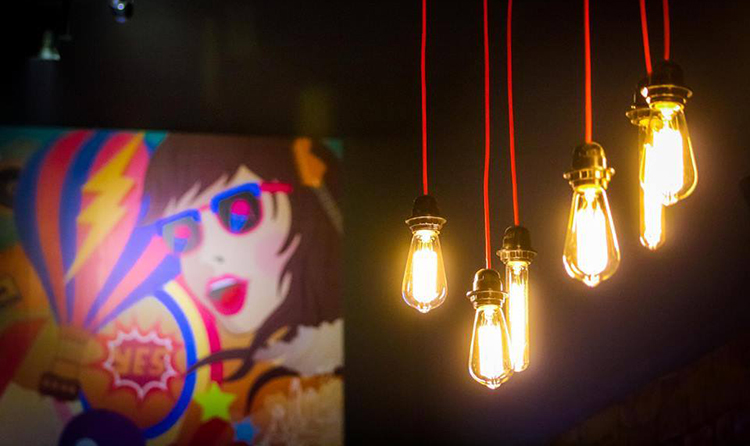 Funky lights spice up the 'Scream' interior (image courtesy 'Scream PK' Facebook page)
While the food is worthy of all of the praise, I must not forget to compliment the interior that was meticulously planned and executed by Saad and Saeim in a manner that keeps the upbeat energy of the place going. It took them about 6 months to design the décor of the parlor in such a way that it complemented the nature of the food served here. The end result is a colorful, funky and vibrant atmosphere that shouts out to the visitor and is completely in sync with the name 'Scream'.
You may also like: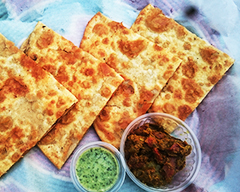 Food Review: Gawalmandi Junction
(December 02, 2016)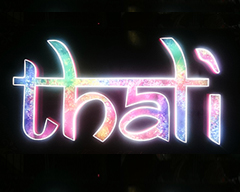 Food Review: Thali
(November 11, 2016)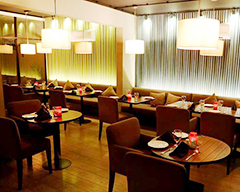 Food Review: Casa Villa - Fine Dining at Its Best
(October 28, 2016)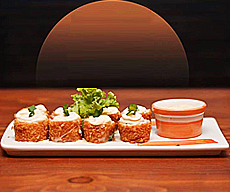 Food Review: #Social - Hashtag This, Foodies!
(October 20, 2016)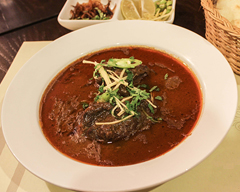 Food Review: Dilli Darwaza
(October 07, 2016)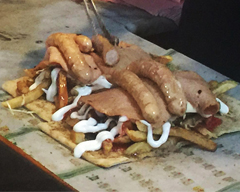 Afghani Burgers: The Refugee's Brainchild
(September 23, 2016)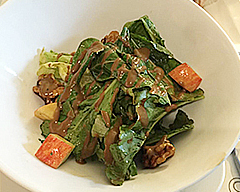 Restaurant Review: 'The Butler'
(September 07, 2016)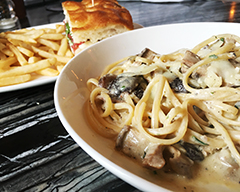 Food Review: Côte Rôtie
(August 30, 2016)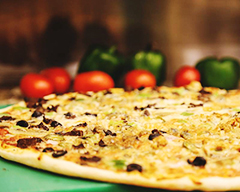 Food Review: Delish Pizza Bar, Lahore
(August 15, 2016)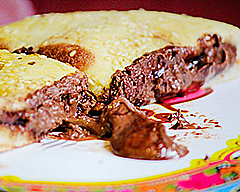 'Naan-ovation': The Idea that Took the Country by Storm
(August 05, 2016)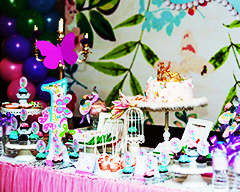 Candles & Confetti: Changing the World One Party at a Time
(August 01, 2016)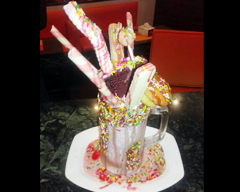 Food Review
Canapé: The Disneyland of Milkshakes
(July 22, 2016)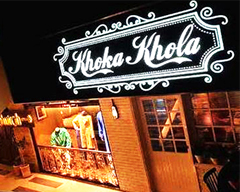 Food Review: 'Khoka Khola'
(July 05, 2016)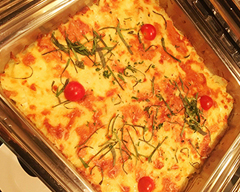 Breaking Fast at Street 1 Cafe
(July 01, 2016)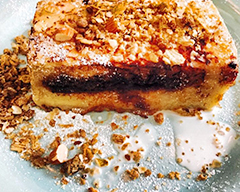 Food Review: What's New at 'E Street Mews'?
(June 30, 2016)