THE KOREAN PEOPLE OF CHINA
Written by: Gulibahar
Posted on: January 07, 2014 |

Comments | 中文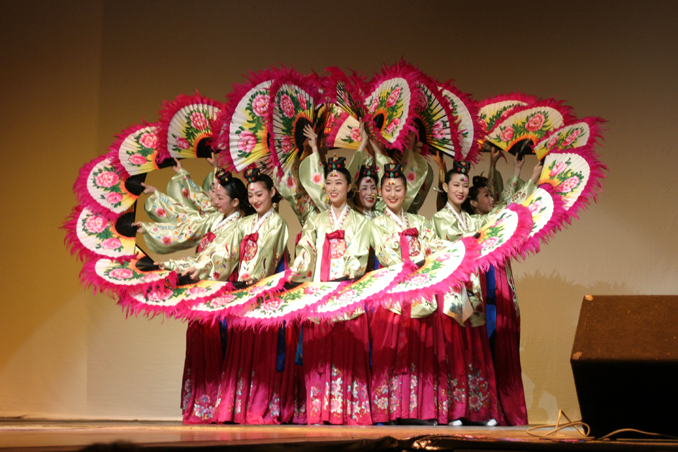 Korean Dance
According to the 6th National Census conducted in 2010, there are about 1.9million Koreans living in China, mainly in the three northeast provinces: Jilin, Heilongjiang and Liaoning; others live in Inner Mongolia, Beijing, Shandong, Tianjin, etc.
Yanbian Korean Autonomous Prefecture, where the majority of Koreans live in China, is located in the east of Jilin Province and has a joint border area with Russia in the east and North Korea in the south.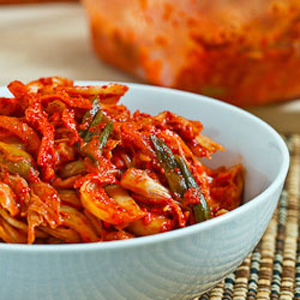 Spicy pickled cabbage
The ancestors of Chinese Koreans migrated from the Korean Peninsula in succession after the 17th Century and settled down in the three northeast provinces of China;they gradually formed one of the 55 ethnic minorities of the Chinese nation. Chinese Koreans have their own written and spoken languages created in the 15th Century with 40 letters and alphabetic writing characters. Nowadays, Chinese Koreans living in Yanbian use their own languages much more commonly than those living in mixed settlements, where Chinese language is widely used among them and with other ethnic peoples.
Chinese Koreans are renowned for their time-honored and refined ethnic cultures and traditions, especially, their music. Singing and dancing are the most popular forms of emotional expression they employ at festivals, celebrations and labor intervals. Gayageum singing, Long-drum Dance, Happy Labor Dance, Fans Dance, etc., are all cherished by the Koreans as their traditional performances. Regarded as the pearl of Korean Dance, the Long-drum Dance is outstanding for its elegance and traditional features, and received extensive appraisals home and abroad when played by the Central Song and Dance Ensemble in the 1960s. And the Happy Labor Dance is one of the most popular folk dances among Koreans; it was developed from folk games, which reflects the vivid, energetic and joyful atmosphere of Koreans who worked in the fields when played. In addition, Korean folk songs are featured with smooth, sweet and agreeable melodies with bright and cheerful tones. Famous pieces, like Alilang, Dolaji, Bellflower Song and By the Nurdo River, etc., are heard being sung by almost everyone. Among them, Alilang is the most famous one and Dolajiis often sung accompanied by a light group dance at celebrations and during work breaks.
For sports, Chinese Koreans have their own specialties as well. Wrestling is one of the oldest sports and forms of recreation, while football is the most common exercise with Yanbian recognized as a hometown of football in China throughout the country; the swing and springboard are mostly enjoyed by women.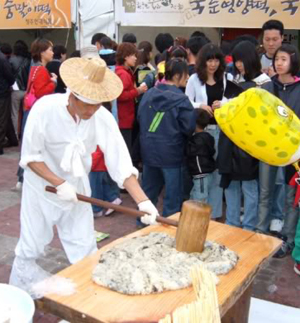 Making Korean rice cakes
Chinese Koreans attach special attention to education. As early as the 1930s, they set up many schools under the traditional inspiration of "sending children to schools even if their parents would have to eat rinds." The first comprehensive university for ethnic minority groups in China, Yanbian University was established in Yanji in 1949, followed by a series of professional institutions such as Yanbian Medical College, Agriculture College, Normal College and Arts College, etc., And there are over 1000 middle and primary schools in the prefecture. Generations of intermediate and senior intellectuals of Chinese Koreans have been trained and they have made their own contributions to the development of their hometown and motherland.
According to Chinese Korean traditions, no intermarriage between close relatives,or between people of the same origins and same surnames is permitted. And other values, such as women staying at home to take care of the families while men pursue careers outside the home, and the eldest child supporting the parents, etc. are well preserved and still followed by the people of present times. Respecting elders is one of the core values of the Chinese Koreans; the August 8th is celebrated annually as the Festival for Elders. For this, there are some very strict restrictions of young people's behaviors towards the old: young ones should not drink or smoke before the elders; when walking in the same direction, the young should always let the elders go first; respectful languages and terms should be used when talking to a senior one, etc. Those who are not filial and are disrespectful will have their conduct despised by the community.
One finds that the traditional costumes of the Chinese Koreans matches their life styles. In a house, the kang ( a kind of clay or brick bed) is in the centre of the sitting room; men normally sit on the bed with their legs crouched while the women kneel down; therefore they prefer to wear loose clothes, which are normally in plain white color. Most traditionally, women wear short blouses sewn with silk or muslin in bright colored patterns, with no buttons but long ribbons to make butterfly knots for decoration, and long and loose skirts. However, these conventional dresses are only occasionally seen during holidays and celebrations. As for men, short shirts with wide sleeves, side down the front with no buttons but cloth bands to make knots are commonly worn with a waistcoat or long gown for the upper half of the body, and loose trousers with wide crotch and legs for the lower body. Similarly, these formal clothes are for important occasions, as people prefer to wear suits and modern clothing in their daily lives now.
The staple foods for the Chinese Koreans are rice and millet, with various flavored cuisines, such as rice cake, chilly noodle, Miso soup, chilli pepper and the famous kimchi or pickled cabbage.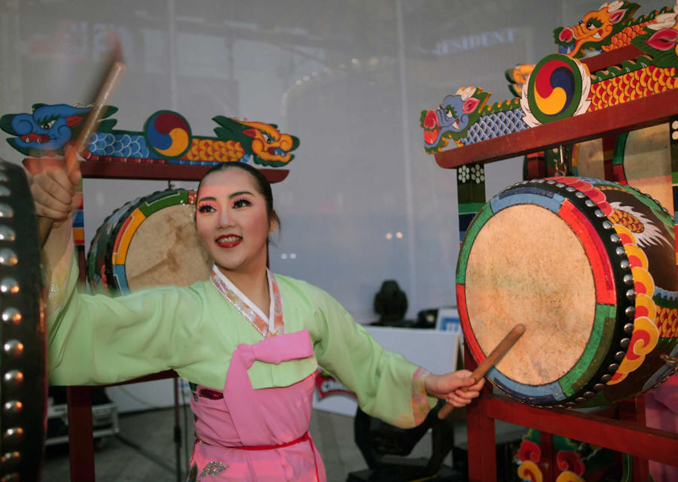 Performing the 'Three Faced Drum'
The Chinese Koreans celebrate various festivals, mostly the Spring Festival, Lantern Festival, Tomb-Sweeping Festival, Dragon-Boat Festival and Mid-Autumn Day, etc. Besides, families may have their own celebrations for memorable anniversaries, such as the 1st birthday for a new baby, the 60th birthday for the senior and the 60th anniversary for a married couple, etc., Grand dinner banquets will be held for theseoccasions with invited guests and relatives. At the feast, what will normally be served keeping in line with tradition is a boiled cock with a red chili in its beak as the starter; this is followed by plentiful courses and dishes with fine decorations, many of them made into the shapes of birds and animals. And not surprisingly, the 60th birthday party is celebrated most grandly with great attention.
Yanbian Korean Autonomous Prefecture has witnessed rapid economic growth in recent years, especially in its infrastructure construction and transportation network. Railways can be connected to Beijing, North Korea and Russia, and travelling by sea to Rajin and Chongjin of North Korea, Poset and Zarubin of Russia and Akita of Japan and Sokcho of South Korea is not difficult any more. Also, the Yanji Airport has been upgraded recently, and granted with certificates to operate as an international airport with flights to Seoul and Vladivostok, alongwith domestic flights to Beijing, Shanghai, Tianjin, Shenzhen, Guangzhou.
You may also like: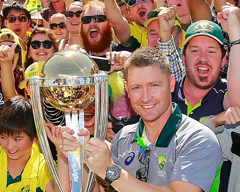 Australia Pulverizes New Zealand to Bag World Cup 2015 Trophy
(March 30, 2015)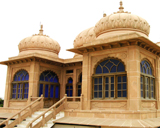 The Undying Grandeur of the Mohatta Palace Museum
(March 29, 2015)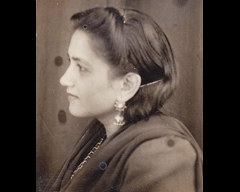 Ada Jafarey: A Tribute
(March 27, 2015)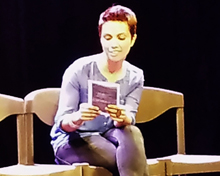 Me, My Mom & Sharmila: Fawzia Mirza and the Brown Woman
(March 26, 2015)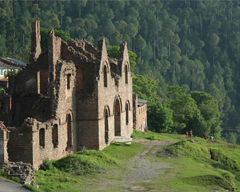 Silk Road: The Picturesque Mansehra and Abbottabad-VI
(March 25, 2015)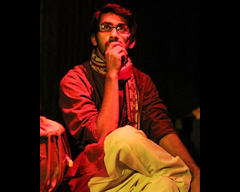 Azeem Hamid and the Independent Theatre Company
(March 25, 2015)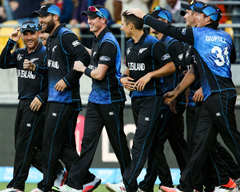 New Zealand to Choke South Africa and India to Overpower Australia?
(March 24, 2015)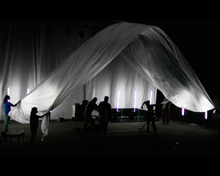 NAPA International Theatre Festival 2015: 'Among Fog'
(March 20, 2015)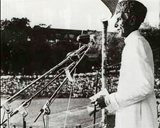 Pakistan Resolution Revisited
(March 20, 2015)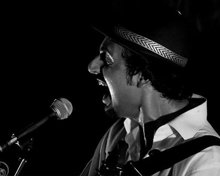 Faizan Tirmizi - The Ideology of an Aspiring Musician
(March 12, 2015)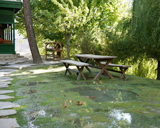 Hunza Valley: A Fine Balance between Tradition and Modernity
(March 10, 2015)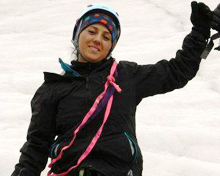 Samina, we are proud of you!
(March 06, 2015)