Pulsating Markers of Our Past: Sufi Shrines in South Punjab and Sindh
Written by: Momina Mindeel
Posted on: December 11, 2016 |

Comments | 中文
Lal Shahbaz Qalandar's shrine, Sehwan Sharif (photo: Mehlab Jameel)
Decorated in vibrant lights even at 4 in the morning, Data Darbar Lahore has been a hub of spiritual enrichment and a safe haven for the homeless for hundreds of years. The Shrine of Abul Hassan Ali Hajveri – a Sufi poet born about a thousand years ago – more commonly known as the Data Darbar, was where we began our journey to Sufi Shrines across South Punjab and Sindh. The Data Darbar complex is a humungous area comprising long corridors and huge open spaces, which are also harbored to some extent by the shrine of Baba Bulleh Shah. Located in Kasur, this shrine is a relatively smaller complex. As in the case of the Data Darbar, women are not allowed inside the main tomb. They sit outside the room housing the grave and pray for hours on end. However, this trend is somewhat exclusive to Punjab. As you move towards Sindh, the shrine culture undergoes significant changes. In fact, almost all the shrines in Sindh have more female devotees as compared to males. Although there is no specific explanation for these different trends, according to many devotees in Punjab, the Sufis are still alive in their graves, and hence women cannot be allowed near them for the purposes of pardah (veiling).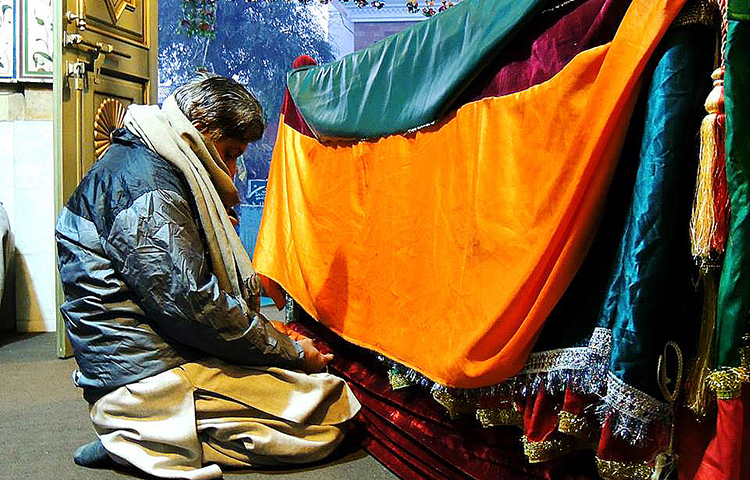 A man praying at Bulleh Shah's shrine
Mysticism aside, the shrines have been commercialized by their caretakers to a large extent in the current century. They ask for money at every step, thereby killing the purpose that shrines serve in the first place, i.e. catering to the needs of the poor, miserable and homeless. However, the groups reciting kalaam on their musical instruments make up for that. One can sit for hours and listen to the soul-stirring kalaams. Few people understand the language – it is the utter musical harmony that stands relatable. The shrines of Baba Farid (Pakpattan), Shah Rukn-e-Alam, Baha-ud-din Zakariya, Shah Shams Tabraiz (Multan) and Bibi Jaiwandi (Uch Shareef) resonate with spiritual kalaams day and night. There is nothing quite as peaceful and purifying as sitting on the cold floors of these shrines and listening to people chattering, crying, praying, and reciting kalaams synchronically.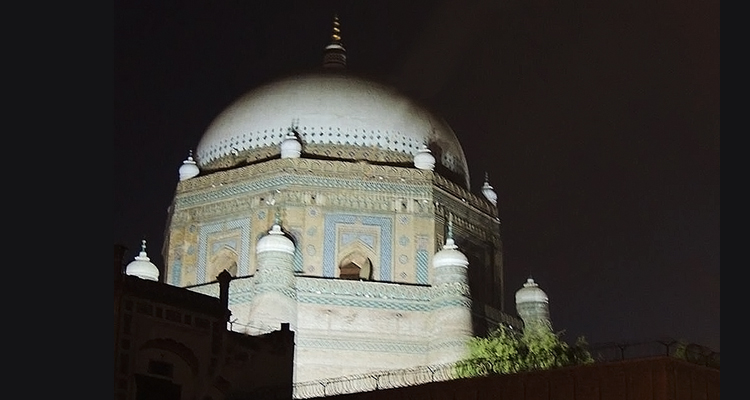 Shrine of Shah Rukn-e-Alam
While moving towards Sindh, the second biggest province in the country, spiritual devotion towards the shrines seems to increase drastically. The moment you enter Sehwan Sharif, a city located in Jamshoro District, Lal Shahbaz Qalandar's shrine looms large to the left. It is one of the most frequented shrines in the country, where people from all over Pakistan come to fulfill their spiritual needs. A glass-plated door and a vast open space full of oil lamps adorn the shrine surrounding the tomb.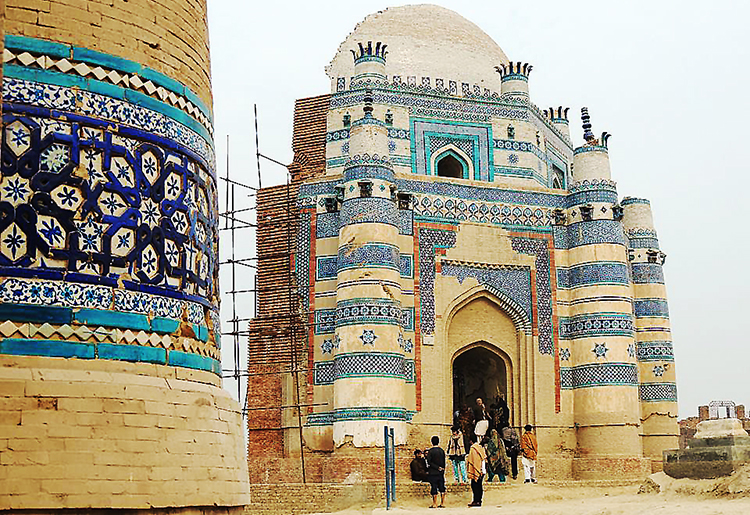 Shrine of Bibi Jaiwandi
A net wall surrounds the silver-canopied grave in the middle of the complex. The door to the grave remains locked, unless you are accompanied by the police. We were fortunate enough to have complete security protocol, and hence were allowed to step inside, our hands and arms adorned with long rose-studded wreaths and garlands. The moment your nose takes a whiff of the exquisite and overpowering scent of rose petals, you realize that you are now inside the net walls, directly facing Hazrat Lal Shabaz Qalandar's grave. For a moment, all of us froze in our tracks. People were hanging onto the net walls all around, striving to get their hands on some of the rose petals, hoping to cure their ailing children or parents through them. A mother kept pointing towards the rose petals and asked me to throw some at her, as I was now inside the room, harboring the grave. The entire scene was surreal: people were crying and praying loudly and fervently in the background, some of them reciting the Quran and others just sitting in silence, their heads resting deeply in each other's laps.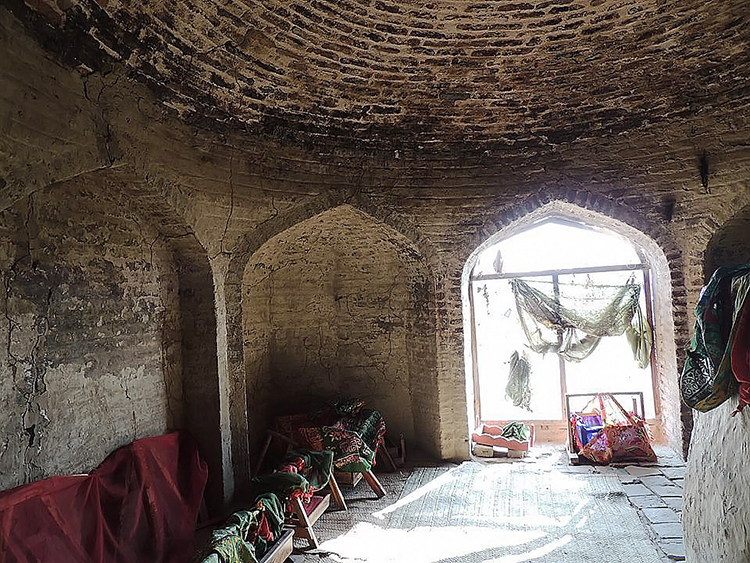 Satiyan Jo Asthan ('Mannat kay Jhoolay')
Lal Bagh, also located in Sehwan Sharif, is an open area that houses a centuries-old tree and a few stalls selling replicas of precious stones. "The tree is several centuries old and was planted by Lal Shahbaz Qalander himself", told Mehlab, one of our group members. "It was believed to have sacred powers, but was eventually uprooted in a storm. Devotees come here to perform a ritual in which they crawl under the tree three times, tie the mannat ka dhaga (an offering in fulfillment of a religious vow), and say their prayers". People from all over the country flock to Lal Bagh to make votive offerings, hoping to have their prayers heard through the blessings of Lal Shabaz Qalandar.
Located at a drive of almost three hours from Sehwan Sharif, Garhi Khuda Baksh is home to the shrines of Benazir Bhutto, Begum Nusrat Bhutto, her two sons, and Zulfiqar Ali Bhutto. According to one of the devotees, "Zulfiqar Ali Bhutto and Bibi Benazir not only promised Roti, Kapra aur Makaan (food, clothing and shelter), but provided us with an abundance of them. These are precisely the three things you go to a shrine for. Bibi is our only Pir." Even keeping her political life aside, the level of devotion that Sindhis exhibit towards her is beyond astounding.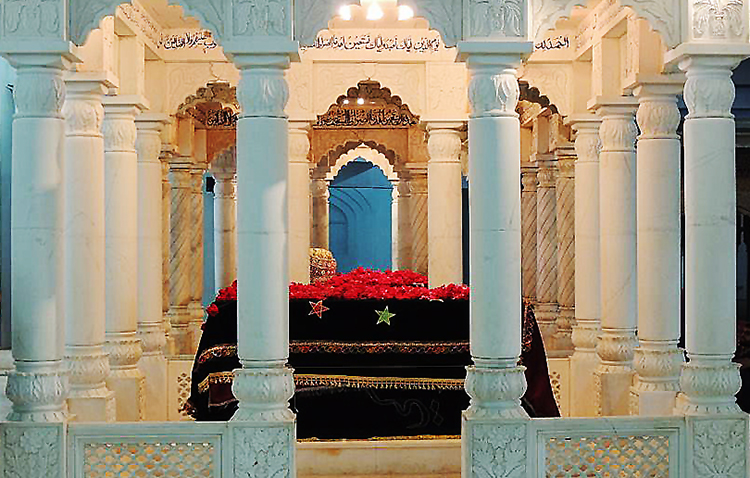 The inside of Benazir Bhutto's shrine
Moving further ahead, the shrines of Sachal Sarmast and Shah Abdul Latif Bhittai are the personification of spiritualism. While we were at Bhit Shah, a woman got so overwhelmed that she bent down on her knees and began circling her head in round, rhythmic motions – and that was when all of us began to cry. Focused on trivialities, we have stopped looking at the bigger picture. You do not need to be a follower of the Sufi saints to find yourself a place at their shrines. They are open to all, always.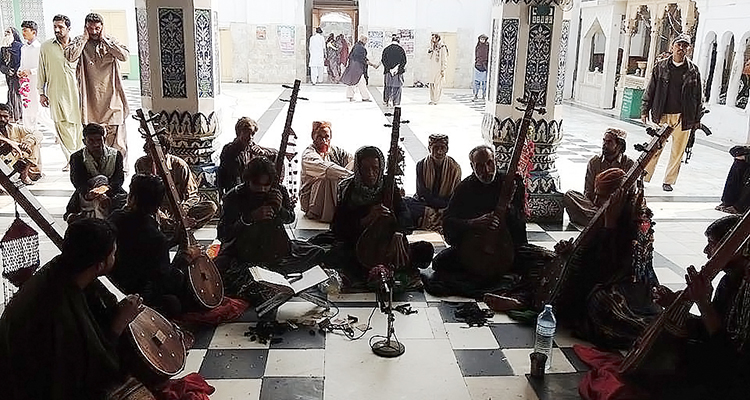 A group reciting kalam at Shah Abdul Latif Bhittai's shrine in Bhit Shah
A visit to the Sufi shrines in Multan
All images have been provided by Mehlab Jameel
You may also like: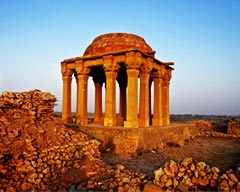 Tales from Thatta: Makli Necropolis
(January 15, 2018)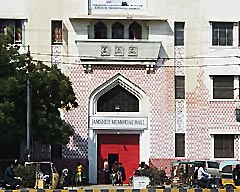 Jamshed Memorial Hall (Karachi Theosophical Society Hall)
(December 14, 2017)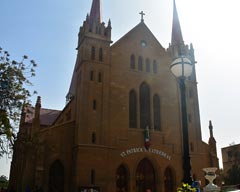 The Architectural Wonder of St. Patrick's Cathedral
(November 29, 2017)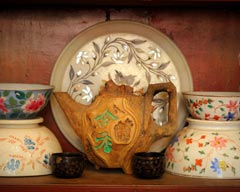 The Treasure of Faqir Khana
(October 23, 2017)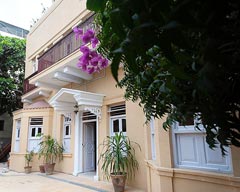 TDF Ghar - Reminiscing Karachi's Cultural History
(October 04, 2017)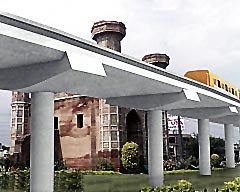 Heritage Based Urbanism: A Development Model for Lahore?
(September 13, 2017)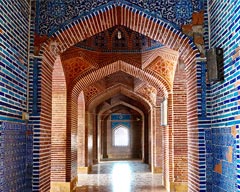 Tales from Thatta: Shah Jahan Mosque
(September 12, 2017)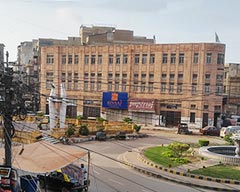 The Pakistan Chowk Initiative
(August 28, 2017)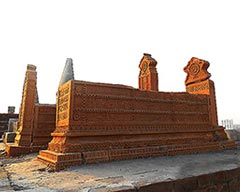 Lost Narratives: 'Sateen Jo Aastan'
(August 24, 2017)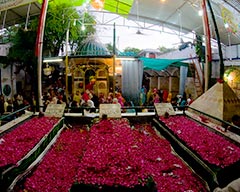 The Shrine of Bibi Pak Daman
(July 20, 2017)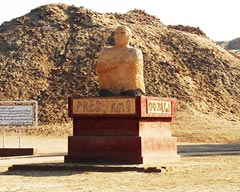 Mohenjo Daro: An Ancient Gem of the Indus Valley Civilization
(June 12, 2017)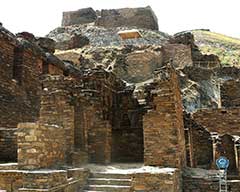 Takht-i-Bahi, an Icon of the Ancient Buddhist Civilization
(March 30, 2017)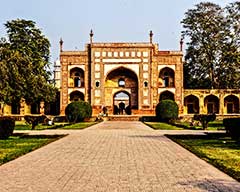 The Tombs of Jahangir and Nur Jahan: A Forlorn Reminder of Their Passionate Relationship
(March 09, 2017)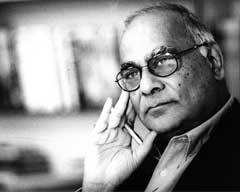 Remembering Habib Fida Ali
(January 09, 2017)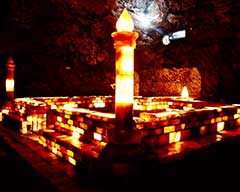 The Salts of Time: Inside the Khewra Mine
(January 06, 2017)