TRIBUTE TO THE NIGHTINGALE OF THE DESERT
Written by: Syed Abbas Hussain
Posted on: November 18, 2013 |

Comments | 中文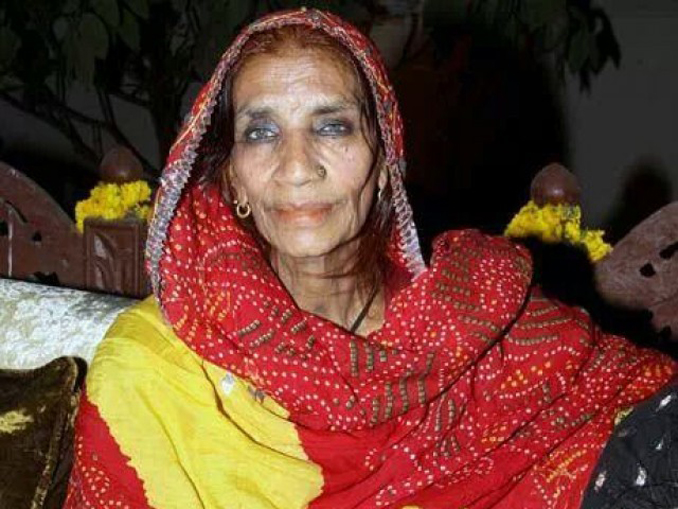 Reshma, often referred to as the 'Nightingale of the desert', breathed her last on the 3rd of November in Lahore, succumbing to a longstanding battle with throat-cancer.
She received no formal training in music, but her raw, husky voice simmered with over powering emotion. This enabled her to carve a distinct identity for herself in subcontinental music, which was dominated by playback, ghazal and classical singers at the time. She was one of the pioneers of folk music and sang mostly in the Punjabi dialect, embodying a heritage she inherited from the deserts of Rajasthan, her place of birth. She could thus be credited for bringing this genre into the mainstream. Born into a gypsy family in 1947 in Bikaner, she migrated with her family to Karachi soon after the partition of India when she was only a month old. The modesty of the iconic singer was perhaps an offshoot of her humble roots and she remained unaffected by the stardom that welcomed her. Sporting simple Rajasthani shalwar kameez in concerts and public appearances may not have given her an aura of a quintessential celebrity, but her soulful, indigenous voice had the power to mesmerize.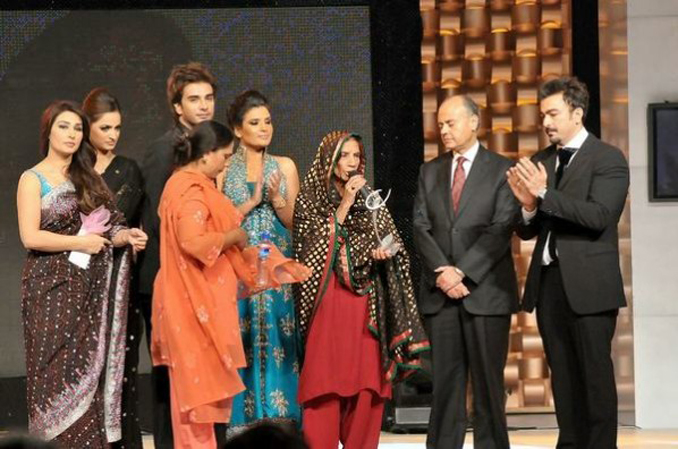 Icons of the entertainment industry paying tribute to Reshma at the Lux Style Awards
Ghazal Singer Ghulam Ali Khan at the recent Khayaal Literature Festival in Lahore spoke about Reshma's simplicity and how she was not very adept at handling monetary issues. He narrated an incident where a promoter in the United States took off with a large sum of money that he owed her, leaving her high and dry. "I remember Reshma being all disillusioned and helpless; she was too simple and innocent to deal with the misgivings of conniving financiers. I helped her recover her money and she was profusely grateful.''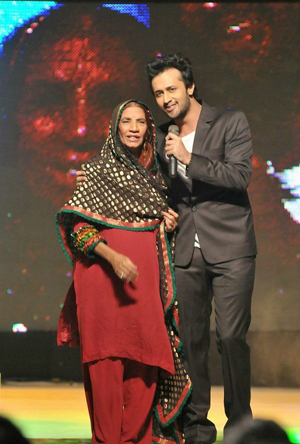 Reshma with Atif Aslam at the Lux Style Awards
Popular TV anchor Ayesha Sana who interviewed her on her morning show Meena Bazaar, recalls her distinct personality. ''I had the honour of interviewing her and remember a unique aura about her. I can safely say that I have never interviewed anyone like her. Her mannerisms and gestures gave her a profound persona. On my show she only sang a stanza as her poor health permitted her to render just that, but her voice resonated throughout the set.''
Fame knocked at Reshma's doorstep quite early on in life; she was noticed by a television and radio producer as she sang 'Laal Meri Pat' at the shrine of the famous Sufi saint Shabaz Kalandar.
This song was recorded for radio and garnered immense success. This was followed by many memorable melodies: 'Nee Main Chori Chori', 'Hayyo Rabba Naee Lagda Dil Mera', 'Sun Charkhay Dee' and 'Lambi Judai', the last one earning her laurels across the border.
Renowned lawyer and activist Raza Kazim, who had the opportunity of recording some of Reshma's songs in his music studio, explains how Reshma's spontaneity and honesty made her stand out. ''Reshma was extraordinary like an outstanding rose in a rose garden. That was principally because she was so emotionally integrated and truthful. There was never any acting involved in her singing; she always sang for herself rather than the audience. She sang her heart out and in a powerful manner that was a part of her individual makeup. She belonged to a desert (Rajasthan) where many great singers from the tradition of Indian Classic Music trace their origins. Perhaps these singers get that vigour and emotion in their singing from the yearning that stems from the thirst experienced in an arid desert.''
Reshma appeared on television for the first time in the 1960's and performed in India on several occasions, where she was offered to lend her vocals to a Bollywood film by noted producer Subhash Ghai. Her song 'Lambi Judai', that was a part of the original soundtrack of the film 'Hero' had music lovers from India eating right of her palms. Hindi film music incorporated many of Reshma's popular tunes; 'Akhiaan Nu Rende' was sung as 'Akhion Ko Rehne De' in Raj Kapoor's cult film Bobby and the composition of 'Nee Main Chori Chori' as 'Yaara Silee Silee' in the film Laikin, by famed playback singer Lata Mangeshkar.
Reshma's brand of music went on to get appreciated across the globe; the passion and longing in her voice melted many hearts.
In October 2002, she gave her last overseas performance at the Brunei Gallery in London to a packed hall consisting mainly of Pakistani expats, and her last album 'The Nomad' was released in 2005. Though diagnosed with throat cancer in the 1980's, she remarkably continued to go strong as a vocalist all the way till the 2000's.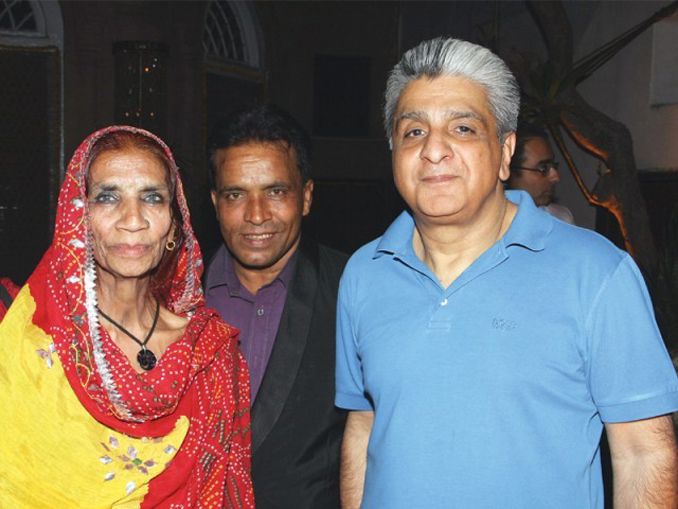 Reshma with Yusuf Salahuddin
Her tragic death left a void in Pakistan's music industry and even generated a broader discussion with some artists lamenting the lack of appreciation and care given to legends during their lifetime. Mekaal Hasan, founder of the famous Mekaal Hasan Band was one of them. 'The demise of Reshma is a loss for folk music and its fans worldwide. It is a shameful comment on the callousness of our society that we offer platitudes for the departed but do nothing for such valuable cultural assets while they are alive. So many have perished in impoverished conditions while society continues to relegate music and its practitioners to a pariah like status. ''
Lollywood star Resham underscored similar concerns. "When singers leave this world it is only then that a tribute is given to them and articles written on their achievements. If only tributes were to be given in their lifetime. Does an artist have to die to earn a tribute?''
Reshma leaves behind a legacy of music that has inspired many young musicians of today's time. Her haunting voice will remain as a memory of an inimitable and soul-stirring singer. She is survived by a son and a daughter.
You may also like: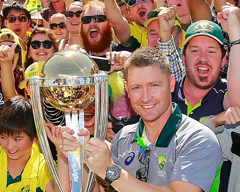 Australia Pulverizes New Zealand to Bag World Cup 2015 Trophy
(March 30, 2015)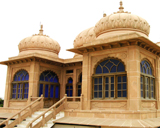 The Undying Grandeur of the Mohatta Palace Museum
(March 29, 2015)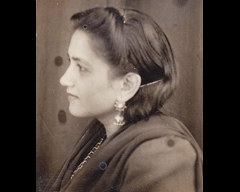 Ada Jafarey: A Tribute
(March 27, 2015)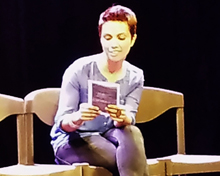 Me, My Mom & Sharmila: Fawzia Mirza and the Brown Woman
(March 26, 2015)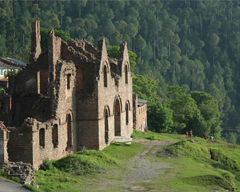 Silk Road: The Picturesque Mansehra and Abbottabad-VI
(March 25, 2015)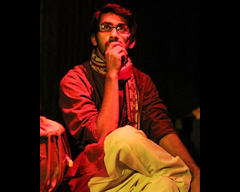 Azeem Hamid and the Independent Theatre Company
(March 25, 2015)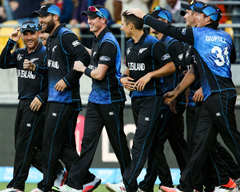 New Zealand to Choke South Africa and India to Overpower Australia?
(March 24, 2015)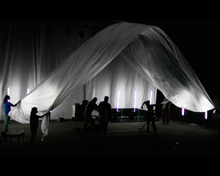 NAPA International Theatre Festival 2015: 'Among Fog'
(March 20, 2015)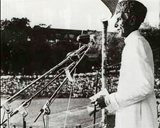 Pakistan Resolution Revisited
(March 20, 2015)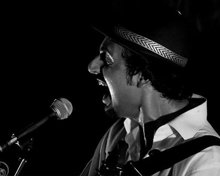 Faizan Tirmizi - The Ideology of an Aspiring Musician
(March 12, 2015)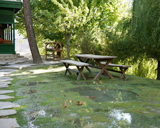 Hunza Valley: A Fine Balance between Tradition and Modernity
(March 10, 2015)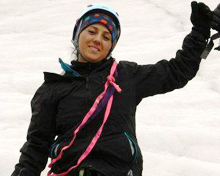 Samina, we are proud of you!
(March 06, 2015)