Xi'an: Marks of the Ancient Silk Road and Progress with Its New Legends

Posted on: February 08, 2017 |

Comments | 中文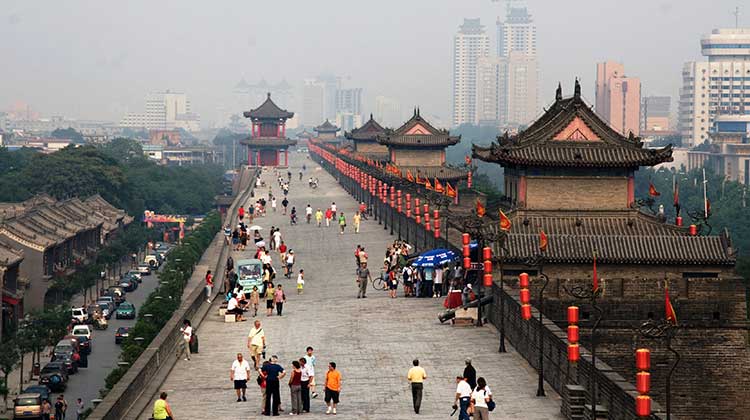 The historic city of Xi'an
Xi'an is a major city in central China that marks the starting point of the ancient Silk Road. Also known as Chang'an or Jingzhao in ancient times, Xi'an has a history of civilization of over 7,000 years, and a history of more than 3,100 years as a city. Xi'an has an 1100-year history of being a capital of several dynasties in Chinese history, and it is the oldest of the four great capital cities of ancient China. It enjoys the honour of being the capital of several important dynasties of ancient China for the longest period of time.
When President Xi Jinping visited Lincoln High School, Tacoma of USA, he gave an introduction to China, saying, "If you want to know China's history of thousands of years, go to Xi'an; if you want to know China's history of five hundred years, go to Beijing; if you want to know China's history of one hundred years, go to Shanghai. And in every city, no matter how long its history, there is always a facet of modern times. When you visit China, you will see a colourful and diverse nation."
More than 2,000 years ago, Zhangqian, a member of the court of Western Han Empire, left Chang'an for his great westward expedition and this unprecedented exploration opened the ancient Silk Road, the great Eurasian route linking ancient China and Central Asia. About 1,300 years ago, Tang Dynasty, a most open and inclusive empire of Chinese history, further extended the Silk Road, and its capital, Chang'an, was a most prosperous metropolitan of the world at the time. For more than 1,000 years, from Western Han Dynasty to Tang Dynasty, the Silk Road with Chang'an in the east and Rome in the west, was an important tie that connected the ancient west and east. It was the most important trade channel of the ancient world too. Today, the Belt and Road Initiative places Xi'an with its splendid history, and marks the starting point of the Silk Road Economic Belt.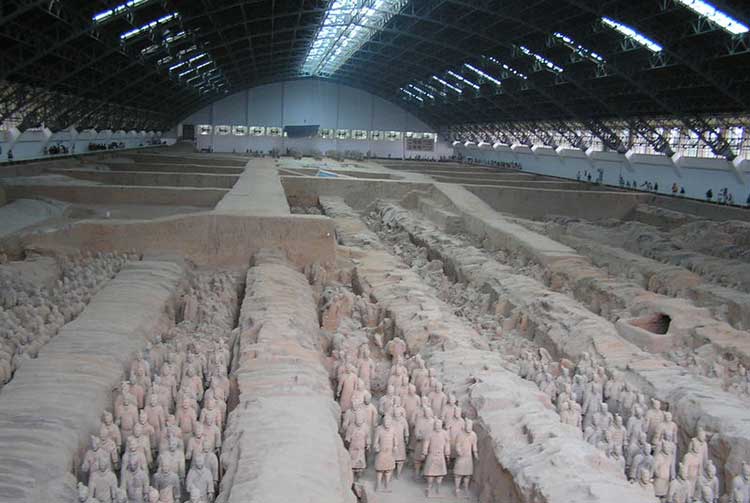 The Terracotta Army, located near the Mausoleum of the First Qin Emperor
Xi'an, like a great museum, has the history and culture of thousands of years. There are numerous historical relics and heritages in Xi'an that are rich, dense, high-quality and well-preserved. In the list of 155 basic categories of the tourism resources of China, Xi'an has 89, including more than 700 ancient architectural monuments, with 72 imperial mausoleums around Xi'an City, including the Mausoleum of Emperor of Qin Empire – the first emperor of China, 11 imperial mausoleums of Western Han Dynasty, 18 imperial mausoleums of Tang Dynasty, the historical relics of the capitals of the dynasties of Zhou, Qin, Han, and Tang, the ancient city walls, and so on. Of the historical relics, the Terracotta Warriors, the Giant Wild Goose Pagoda and the Small Wild Goose Pagoda, the Bell and Drum Tower, the Ruins of Weiyang Palace of Han Dynasty, the Ruins of Tang-dynasty Daming Palace and Xingjiao Temple Pagoda are listed in the World Heritage List. The plain but contemporary architectures add radiance and charm to each other, reflecting the natural blending of the ancient and the modern.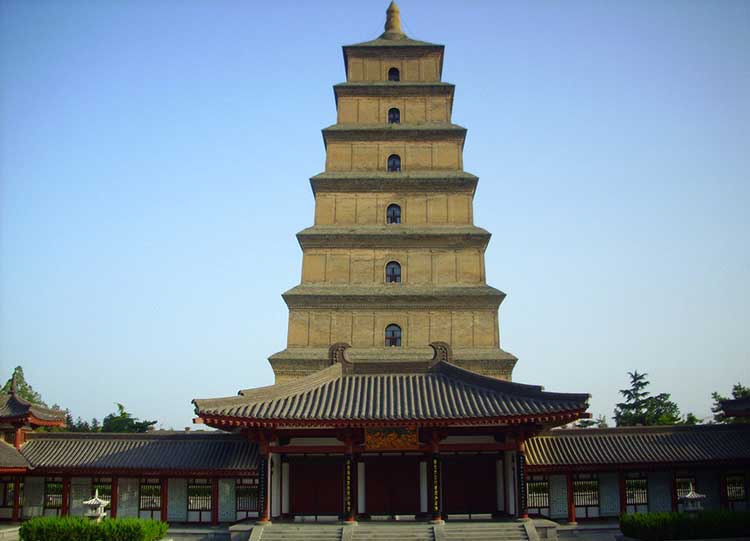 Giant Wild Goose Pagoda in Xi'an
Xi'an, located at the center of Central Shaanxi Plain, with Weihe River flowing to its north and Qinling Mountains lying to its south, is an important line dividing the north and south of China. The natural landscape in Xi'an is unique and beautiful, as an ancient saying goes: "Eight rivers and lakes circle Chang'an with the Central Shaanxi Plain that is eight hundred li long. Altitude differences of Xi'an rank No. 1 in Chinese cities, and there is a clear dividing line of its topography by high Qinling Mountains and flat Weihe River Plain."
Qinling Mountains south to Xi'an is said to be the "Central Park" of China, as it is the geographic and climatic dividing line of north and south in China. In 2009, Zhongnanshan Park, a part of Qinling Mountains, was listed as the World Geo-Park by UNESCO. Qinling Mountains are rich with wild animals and plants. It is one of the most abundant areas for plants in China. Conservation areas for pandas, snub-nosed monkeys, takins, andrias and other rare animals are seen in and around the Qinling Mountains.
Xi'an hosted the 2011 World Horticultural Expo, which was located in Chanba District, a new district of the city. It is a national 4A tourist attraction, too. At present, it is a high-quality holiday resort for citizens and visitors.
Xi'an has a transportation network composed of railway, aviation, and highway. It is an important transportation hub in Northwest China. The Eurasian Continental Railway linking LianYungang in East China and Rotterdam, Netherlands passes through Xi'an. Xianyang International Airport of Xi'an is one of the most important airports of China, and about 20 aviation companies use it for more than 150 air routes with more than 400 flights taking off and landing every day. In July 1992, the State Council approved Xi'an as an inland open city, and now it is the largest city on the Northwest China section of the new Eurasia Continental Bridge.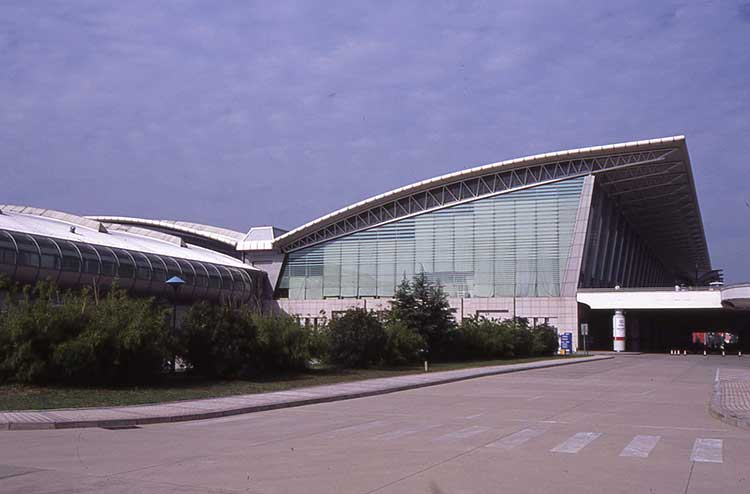 Xianyang International Airport of Xi'an/h3>
It is said that the bells of the camel from thousands of years ago brought several hundred years of prosperity to Xi'an. Now the call of the Belt and Road Initiative will bring a new legend to it. Xi'an will seize this historical opportunity with the fast development of the Silk Road Economic Belt and write a new chapter in its glorious history of development and win-win cooperation with the world.
You may also like: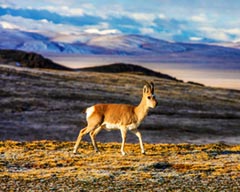 Hoh Xil: Kingdom of Wild Animals
(January 18, 2018)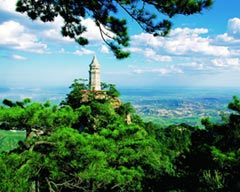 Panshan Mountain of Ji County
(January 11, 2018)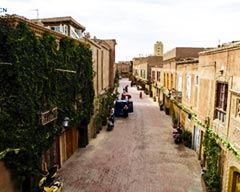 Stories from the Old Town of Kashgar
(January 04, 2018)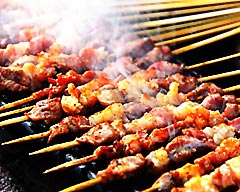 International Cuisine in Urumqi
(December 27, 2017)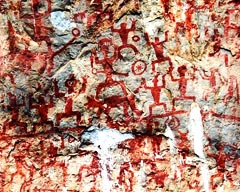 Zuojiang Huashan Rock Paintings, Guangxi
(December 19, 2017)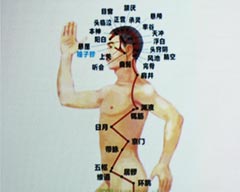 Seminar on Chinese Outlook on Life and Contemporary Value of Chinese Medicine
(December 15, 2017)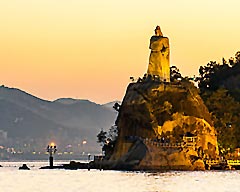 Gulangyu Island: The Island of Music
(December 13, 2017)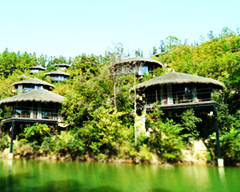 Mogan Mountain Farm Villas
(December 06, 2017)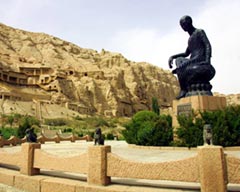 Kuqa: The Old Town on the Silk Road
(November 29, 2017)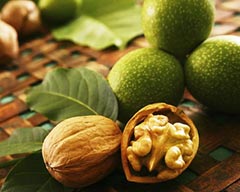 The Walnut Trees of Xinjiang
(November 23, 2017)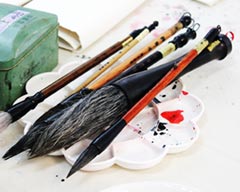 Chinese Ink-Wash Painting at China Cultural Centre, PNCA
(November 23, 2017)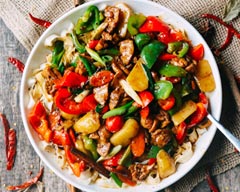 Famous Xinjiang Delicacy: Big-Plate Chicken
(November 16, 2017)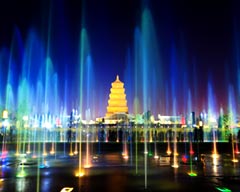 Shaanxi: New Glories on the Silk Road
(November 08, 2017)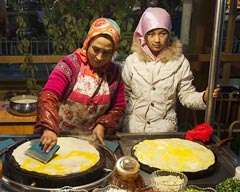 The Bustling Moyu Night Market
(November 01, 2017)