YINCHUAN CITY
Written by: Charles
Posted on: December 11, 2013 |

Comments | 中文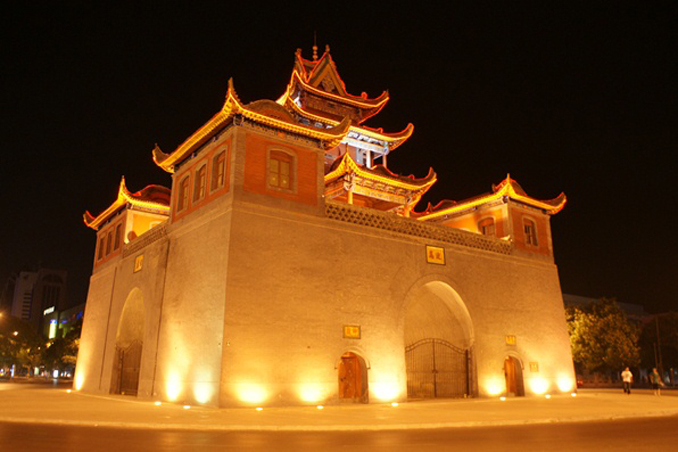 Bell and Drum Tower
Yinchuan has been reputed as the Phoenix City for a long time in history. Climatically, this land enjoys very long hours of sunshine, and it has plentiful natural lakes. Culturally, Yinchuan is regarded as one of the 101 famous historical and cultural cities of China for it is a place where various cultures mixed together: Central Chinese Culture, Garrisons- border Culture, Silk Road Culture, Western Minority Culture, Islamic Culture, etc.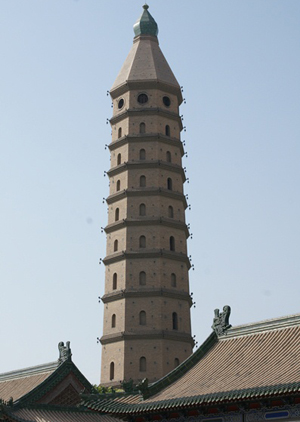 Xi Ta Pagoda in the city's old district
As the capital of the Ningxia Hui Autonomous Region of China, Yinchuan is the political, economic, cultural and information centre of the region.
Yinchuan enjoys a time-honored history with diverse culture, and its reputation, being called the City of Phoenix, comes from a beautiful legend. Long ago, a phoenix flew over this land from Helan Mount. Seeing the splendid Yellow River running across fertile acres of billowing wheat fields, she was touched by the scene and did not want to leave. The phoenix, turned into a city called Yinchuan, stayed at the place forever.
It is said that there are 72 linked lakes in Yinchuan with natural high quality surface water of around ten thousand hectares. With flourishing waterweeds, the waters are favorable fields for water aquatic productions. The climate of Yinchuan is mild and temperate with little rainfall but sufficient sunshine. With an average latitude of 1100 meters, Yinchuan has late spring and early autumn, and the short summer and long winter here witness no extreme temperatures.
Over 60 well preserved historical and famous relics, like ancient cities, mosques, Buddhist temples, and old great walls, Yinchuan owns brilliant folk attractions, unique ethnic cuisine, and outstanding Muslim features, which helps to make Yinchuan the hometown of the Hui ethnicity in China.
From December 2007 to January 2008, the East Weekly and renowned happiness research expert, Professor Xi Gaiyuan of Chicago University, conducted a survey on the Happiness Index covering 31 major cities of China, including 4 municipalities, 22 provincial capitals and capital cities of 5 autonomous regions. Yinchuan was recognized as having the second highest happiness feeling by its citizens.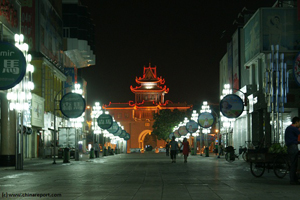 Commerical street in the city
Entering Yinchuan
When stepping on the land which emerged from a phoenix, the sky seems a pure, faultless blue. The Yinchuan Railway Station is not so big, but is graceful and brand new with exposed wall in white, the favorite colour of the Hui people, and decorated with broad brown glass. Standing right in the centre of the building's roof, there is a coloured tower with a golden globe set on the tip. Twinkling under the sunshine, it is the pearl of Ningxia—pearl of faraway land.
Riding into the new town of Yinchuan, one finds the paved roads are certainly flat and broad with light traffic, but quite a number of red taxies can be seen coming and going forth. By the sides of the roads, there are lots of new buildings and more are under construction with red banners for investment promotion. It is easy to feel the energy and vigor of this city under the inspiration of "Western Region Development."
Wandering on the flourishing streets of Yinchuan, one should be careful about not to get sunburnt, for the sunshine in Western China is really strong for those who came to Ningxia for the first time.
Shops compete with each other along the streets with various modern decorations: bakeries, wedding dress shops, brands of fashion costumes, etc. However, Yinchuan people seem to prefer plain clothing, for young men with yellow or red hair are seldom seen.
At the end of the shopping street, there stands a drum-tower with over a hundred years of history, bringing serenity to the city. At one side of the tower, a senior gentleman sitting by the boulevard with a cigarette, watches the cars passing by. It is actually a young building among those preserved and time-honored architectures of Yinchuan.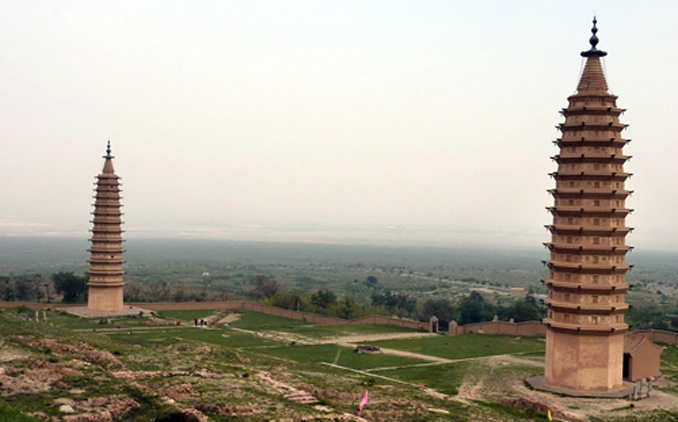 Twin pagodas at Helan Mountain
This is Yinchuan, neither too big nor too noisy, a city with the strength of going upwards, with history but modern features of harmony and peace.
Slow Lives of Urban Citizens
Although situated in the far Western regions, Yinchuan is a city with sufficient water resources, which is most favorable for its rice growing and aquatic production. Ningxia plain is not only famous for its early plantation of paddy in the upper stream of Yellow River, but its fishing products. 80% of its fish is sold to external markets, 90% of its water bearing culture fishery. Every year after December, all the lakes around the city are frozen, and turn into playgrounds for adults and children. Despite its lower than -10 temperature, people turn tops on the icy surface of lakes with hands or strings, which is one of the typical scenes of the leisurely lives of Yinchuan people.
With over 3039 hours of sunshine a year, which is even 34 hours more than Lhasa, a city regarded as a "city of sunshine", Yinchuan enjoys the privilege of developing its agriculture and forestry fruits plantation. It is now one of the 12 commodity crops production bases of China, thanks to its long hours of sunshine and the sharp temperature difference between day and night. Wineries are successful here in Yinchuan, with 1.2 million mu of wine grapes being produced, and the wines are welcomed by general consumers, which helps greatly for Yinchuan to gain the title of Bordeaux in the East. Various crops grown in the plain fields provide enough raw materials for strong liquor making. Therefore, scenes like this are common: senior citizens sip strong liquor like "Old Yinchuan" with small glasses at homes, middle-aged and young people drink beers like "Xixia Beer" or "Shahu Spring" at food courts of summer night markets, and well-off citizens prefer to enjoy local famous wine such as "Helanshan" or "Xixia Red" at bars in Hubin Street.
After living in Yinchuan for some time, many new comers may take it as a fictitious land of peace and happiness, escaping from the rash and disorderly outside world; it is an ideal place for slow and lazy ones.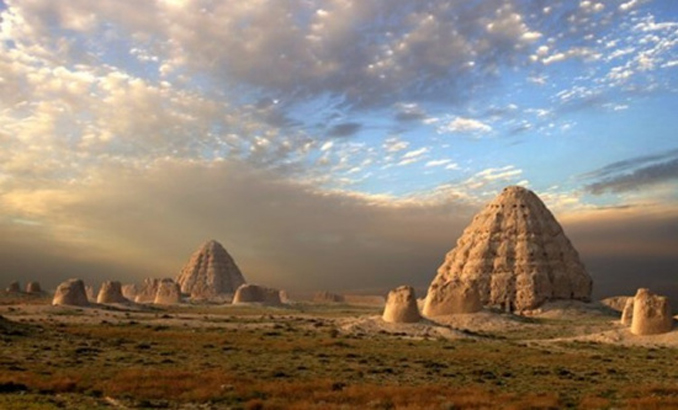 Mausoleums of Xi Xia Dynasty
Quietest City of China
Local Ningxia musician Su Yang wrote about the plain: "Ningxia plain takes a shape of an olive, the Yellow River in its east and the Helan Mount west. It is a plain of gold, silver and crops. Golden is the broom corn and wild lilies are red, fortune runs to the sides of the Yellow River. Hoping for a good harvest without relying on cruel nature only, Ninxia is the plain of rice and crops for all." Ningxia plain has been yearned for by more people through this song and other music pieces of Su Yang.
For those living in metropolises, the desire for quietness is always on top, while the peaceful stillness in Yinchuan is widely recognized by all, and is listed among the best of the capital cities of China. Especially when entering the 21st century, more and more cities are losing their quietness, but Yinchuan, regarded as the Quiet Capital of China, is keeping its pleasant silence. In 2007, Yinchuan won the prize of Quietest City of China with 50.1 db of urban noise among 46 different cities tested by National Environment Quality Assessment, which is a figure indicating that Yinchuan has a similar noise level with those particularly quiet areas like Western homes or superb villa communities.
Compared with many cities, there are less people, automobiles and mansions in the streets with boarder visual fields around. Standing at the crossing, views of four directions can be taken easily free of the struggling with surrounded high buildings. This is especially in the west, for most of the year it is clearly seen that the Helan Mount reaches its peak to the sky and shoulders snow from late autumn to next spring. Such experience of jostling one another on the way is not expected to happen in Yinchuan, even on weekends and in the busiest commercial centre.
Naturally, quietness goes together with cleanliness. On the streets of Yinchuan, litter is seldom seen, even in the stand storm season. Like a gentle little girl standing still and surrounded by deserts of vast Western regions in three directions, she keeps clear with her clean face and elegant qualities.
You may also like: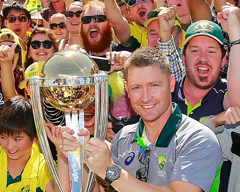 Australia Pulverizes New Zealand to Bag World Cup 2015 Trophy
(March 30, 2015)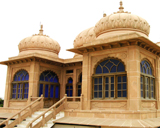 The Undying Grandeur of the Mohatta Palace Museum
(March 29, 2015)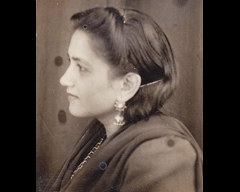 Ada Jafarey: A Tribute
(March 27, 2015)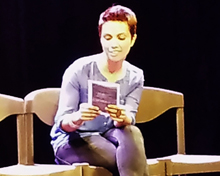 Me, My Mom & Sharmila: Fawzia Mirza and the Brown Woman
(March 26, 2015)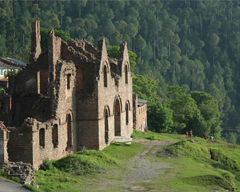 Silk Road: The Picturesque Mansehra and Abbottabad-VI
(March 25, 2015)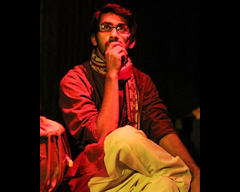 Azeem Hamid and the Independent Theatre Company
(March 25, 2015)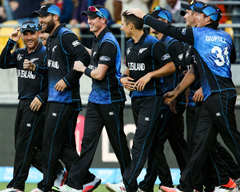 New Zealand to Choke South Africa and India to Overpower Australia?
(March 24, 2015)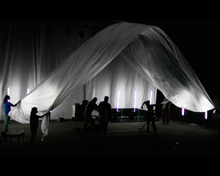 NAPA International Theatre Festival 2015: 'Among Fog'
(March 20, 2015)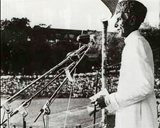 Pakistan Resolution Revisited
(March 20, 2015)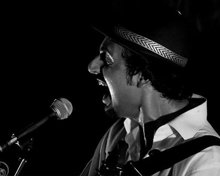 Faizan Tirmizi - The Ideology of an Aspiring Musician
(March 12, 2015)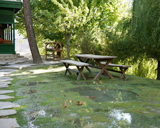 Hunza Valley: A Fine Balance between Tradition and Modernity
(March 10, 2015)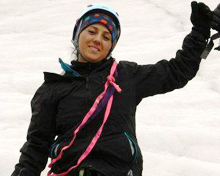 Samina, we are proud of you!
(March 06, 2015)