YOGA RETREAT IN CHITRAL
Written by: Nida Qasim
Posted on: June 26, 2013 |

Comments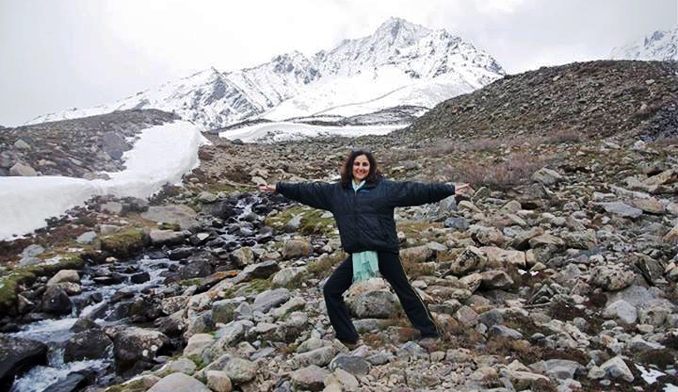 Doing the warrior pose at 13,000 feet above the ground!
It wasn't just beautiful. It was beyond that. The valley of Chitral welcomed me with such grace as I stepped out of the plane and out into its beautiful terrain. I found myself staring at tall mountains as far as I could see, and a cool breeze seemed intent on whisking my hair away. I believe at that very moment, Paradise seemed more real than it could have ever been.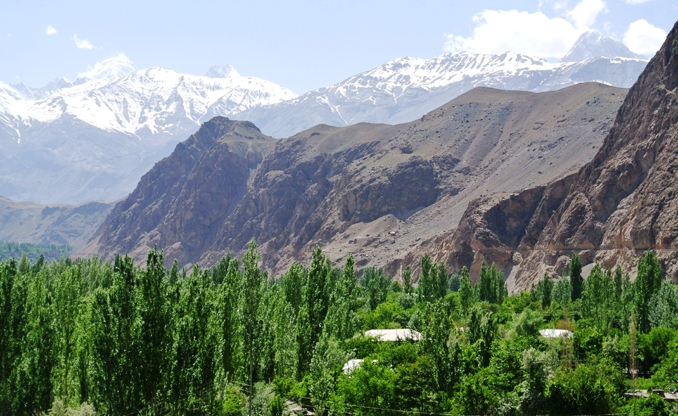 The three-dimensional valley of Chitral
I had come across a brochure about a yoga retreat in Chitral and I thought, what better place for a getaway than in the heart of Northern Pakistan, where nature is at its very best. I had always had a 'travel bug' in me that came to life as I discovered this retreat. There was no way I was going to miss it! So I left for the flight to Chitral early morning on the scheduled day. I met a group of 10 people at the Islamabad airport and we started chatting away, bonding instantly. We tried guessing as to what was in store for us. Believe me, our conjectures were not even remotely close. That it would become such a memorable trip, I had not foreseen.
It took us one hour and twenty minutes to reach Chitral. Nearing the city, the plane made a 90 degrees horizontal turn and dived down into the valley. As it did so, I saw Chitral in such a light that it left me mesmerised. A V-shaped valley, home to very tall mountains, dotted with streams and rivers, and clothed in verdure: this was my first impression.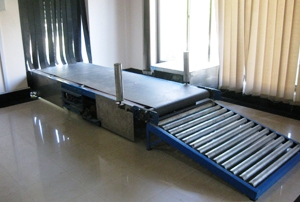 The conveyor belt at the Chitral airport
As we entered the airport, we found our luggage moving on the smallest conveyor belt I had ever seen! We met the driver who took us to our hotel Hindukush Heights, and what a rickety journey it was! (All the more exciting for me) Hindukush Heights, run by Siraj ul Mulk, is an eco-friendly hotel that has been rated among the top hundred hotels of the world in Tattler magazine. After arriving there, we enjoyed a brilliant meal and then sat ourselves down in the lawn that afforded us a bird's eye view of the valley. The constant cool breeze on my face and subtle tranquility of the place compelled my worries to remain in Islamabad.
The next morning we woke up at 5 am and started with yoga, the class being conducted by our lovely instructor Aisha Chapra. In the following days, we had classes twice a day at different locations. While engaged in yoga, it was as if we had become one with nature, and I personally experienced such a bond as I have never felt before.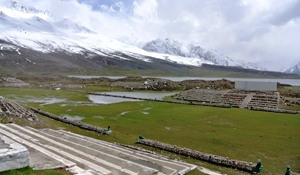 The Shandur Polo ground on top of the world
From the hotel we went to Mastuj, a lush green valley about four hours north of Chitral. We resided in chalets in the Mastuj fort that was surrounded by lush green fields of wheat. Mastuj is a home to exotic birds: my own chalet was named "Mayon," which in their local language means golden oriole birds. At Mastuj we used to start the day with an early morning walk through the green fields and would see rivers everywhere we walked. The gushing sound of water and the placidity it would provide us with was divine. There was a magnificent Chinar tree of seven trunks outside my chalet. Performing yoga under the tree of seven trunks was nothing short of spiritual.
The highlight of our trip was the Shandur lake. It took us one and a half hours to reach there from Mastuj by jeep, and it was one of the most picturesque lakes I have ever come across. Surrounded by snow-capped peaks and flanked by the world's highest polo ground, this shining gem of a lake really was a sight for a yogi's eyes. We hiked up to the base of the mountain at 13,000 feet and, to our utter joy, a light snowfall began. We saw this as an opportunity to have a snow fight. I also ate some snow (for the first time) and it actually tasted good, just like slush. We played in the snow like children, because we were completely stress-free, and enjoyed such serenity that we didn't want to walk back down. In fact, doing the "Warrior Pose" at a height of 13,000 feet at Shandur was the most liberating moment of my life.

A Kalash woman posing outside her shop Yoga on the Charsu
After Shandur, we made a short trip to Rambur, which is a village of the Kalash valley in Chitral. Numbering approximately 5000, this 'lost tribe' of Kalash with its own ethnicity, religion, and culture offers a different take on Pakistan. The guide who accompanied us from the hotel belonged to the area. One of the features of the Rambur village was that there were hundreds of steps that led to their dance floor, Charsu, which is known to host the seasonal Kalash dance festivals. Aisha invited some of the Kalashi girls to join us for yoga on the Charsu, and they were positively bemused by some of our yoga poses such as the "mountain pose" and the "tree pose."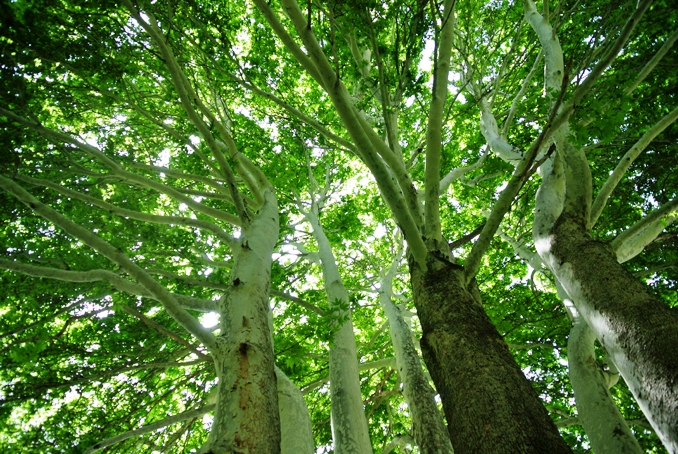 The magnificent Chinar of seven trunks at Mastuj
Back in Islamabad, I felt like I had left a part of my soul behind. I knew then that my bond with Chitral would always beckon me to come back again, again and again.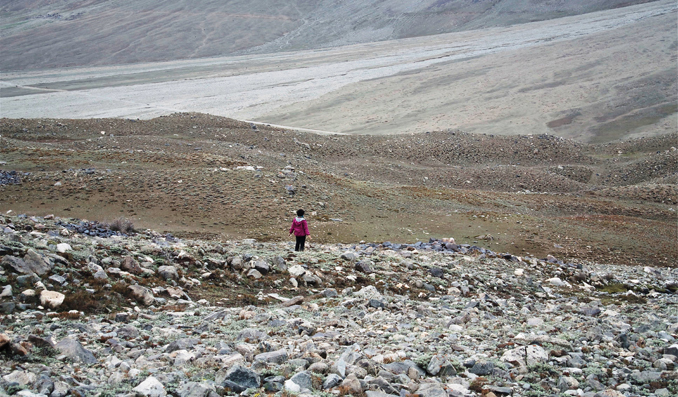 Wandering out into nothingness
Click to view picture gallery
You may also like: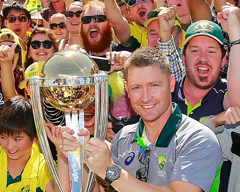 Australia Pulverizes New Zealand to Bag World Cup 2015 Trophy
(March 30, 2015)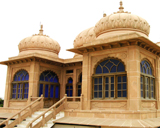 The Undying Grandeur of the Mohatta Palace Museum
(March 29, 2015)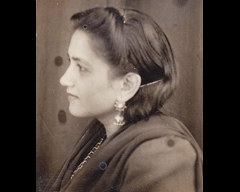 Ada Jafarey: A Tribute
(March 27, 2015)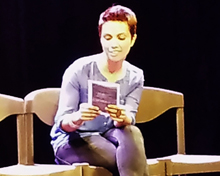 Me, My Mom & Sharmila: Fawzia Mirza and the Brown Woman
(March 26, 2015)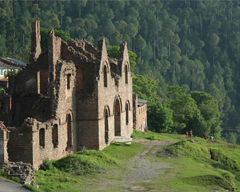 Silk Road: The Picturesque Mansehra and Abbottabad-VI
(March 25, 2015)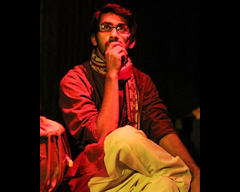 Azeem Hamid and the Independent Theatre Company
(March 25, 2015)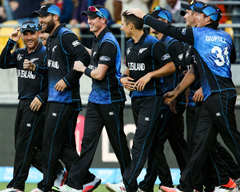 New Zealand to Choke South Africa and India to Overpower Australia?
(March 24, 2015)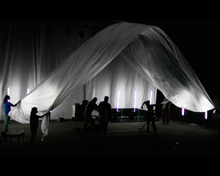 NAPA International Theatre Festival 2015: 'Among Fog'
(March 20, 2015)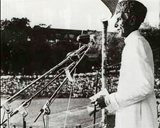 Pakistan Resolution Revisited
(March 20, 2015)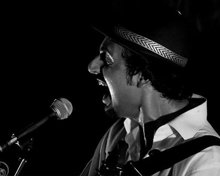 Faizan Tirmizi - The Ideology of an Aspiring Musician
(March 12, 2015)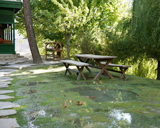 Hunza Valley: A Fine Balance between Tradition and Modernity
(March 10, 2015)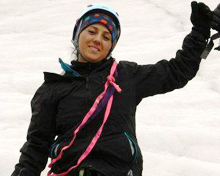 Samina, we are proud of you!
(March 06, 2015)