Exploring Noir with Tamanna
Written by: Abbas Hussain - Posted on: March 19, 2014 |

Comments | 中国 (Chinese)
Google Translation: اُردو | 中文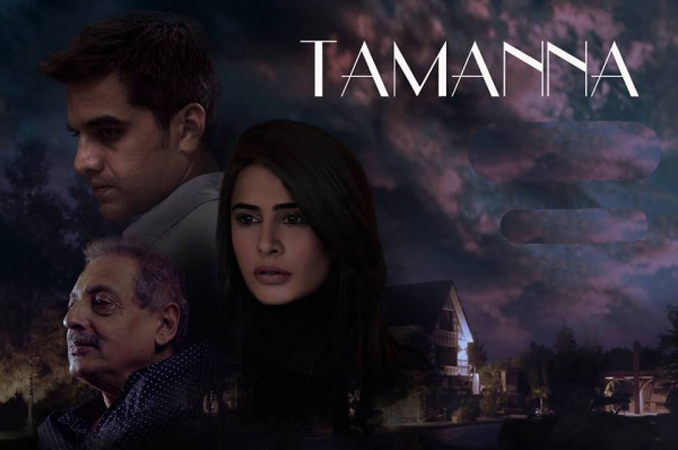 Tamanna
Pakistani cinema is on a roll. The number of releases since last year has been unprecedented and the growth of the industry is carving out a space for independent filmmakers to experiment with new themes and produce films backed by modest budgets. Farjad Nabi and Meenu Gaur's indie film Zinda Bhaag about the social dynamics of Lahore's underprivileged class met with critical and commercial success and was Pakistan's official entry into the Oscars.
The latest release from the blooming film industry is Tamanna, produced by Concordia Productions, which is being marketed as Pakistan's first Noir film. The unconventional plot centers around an actor Riz Ahmed (Omair Rana) who falls for the younger wife (portrayed by Mehreen Raheel) of an elderly man, Mian Tariq Ali (played by Salman Shahid). Mian Tariq Ali makes an offer to Riz agreeing to give up on his wife and letting the latter marry her on the condition that Riz Khan steal expensive jewelry from the house owned by Mehreen. The film also stars Feryal Gohar in a pivotal role.
The narrative flows like a psychological thriller and, according to the makers, would be a gripping cinematic experience for viewers who would not have seen this style of film coming out of the local industry. The film was inspired by a 1970 play Sleuth written by Anthony Shaffer with the milieu being Pakistan's film industry, Lollywood, in its dying days.
Tamanna Trailer
Movies which represented new age cinema such as Waar, Chambeli, Josh, Khuda Ke Liye and Bol have predominantly had a political slant to them. Sara Tareen, producer of Tamanna, feels that its subject makes it different from the kind of films which have been released of late in Pakistan and it explores new territory. "It is, finally, not about the geopolitical situation. We see films on different topics being made in world cinema which tell stories about people. Why should we only make films based on politics or terrorism; is that our narrative? I don't think so. We have such great writers. We should promote the culture of story-telling in our films.''
Tamanna has already created ripples in the international circuit. It has won a music award at the London Film Festival for a song by Rahat Ali Khan, composed by Sahir Ali Bagga.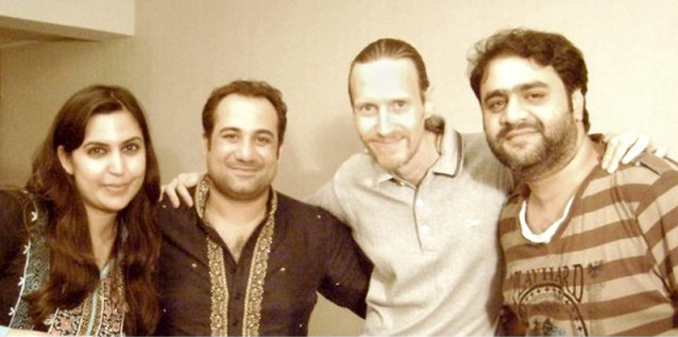 (l-r) Sarah Tareen, Rahat Fateh Ali Khan, Steve Moore and Sahir Ali
The director is a British filmmaker by the name of Steven Moore. He saw Tamanna as an interesting opportunity in a country like Pakistan where he could foresee a bright future for cinema. "Around 2008, 2009, when you could probably say that the film industry was at its lowest point, I thought that things would change for the better. The digital revolution would, I sensed, help independent films since the cost of film production would become lower. The situation was very similar to cinema in the 70's in Germany; a new lot of people changed things which I expected to happen here as well."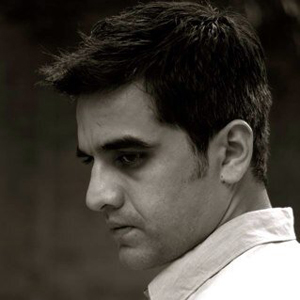 Omair Rana
Omair Rana holds that though the environment in Pakistan is becoming more favourable for filmmaking, it is still difficult to make films. He believes producers are nervous about investing in films since the industry is still in its teething stages. However, the passion and dedication of the team of Tamanna helped overcome the enormous hurdles the team had to face at various stages of its production. "We could actually make TV series based on the production process of the film and the issues we had to undergo regarding that'', he jokes.
For actor Mehreen Raheel this film has been an emotional experience. Her association with Salman Shahid dates back to her childhood when her mother used to work with him. She feels life has come full circle and she gets to play his wife in the project. "I used to observe Salman Shahid and my mother shooting together and was always in awe of them. It was quite a special experience working with him and also with Omair Rana, whom I have worked with previously and also had a great personal equation with."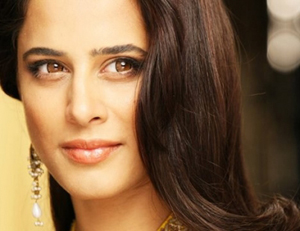 Mehreen Raheel
The film is slated for release on the 23rd of March by Summit Entertainment. Pakistan's film industry was a thriving one in the 60's and 70's with more than a hundred films releasing each year. The political situation in the 80's negatively affected the industry that was virtually brought down on its knees and thereafter began to produce substandard and vulgar films. A film like Tamanna characterized by a team of people from a 'myriad of backgrounds in acting and film production' really represents a new trend in our industry where a group of people outside the traditional sphere of mainstream Lollywood are pumping the industry with fresh ideas and introducing new approaches. A revolution seems to appear on the horizon.
You may also like: